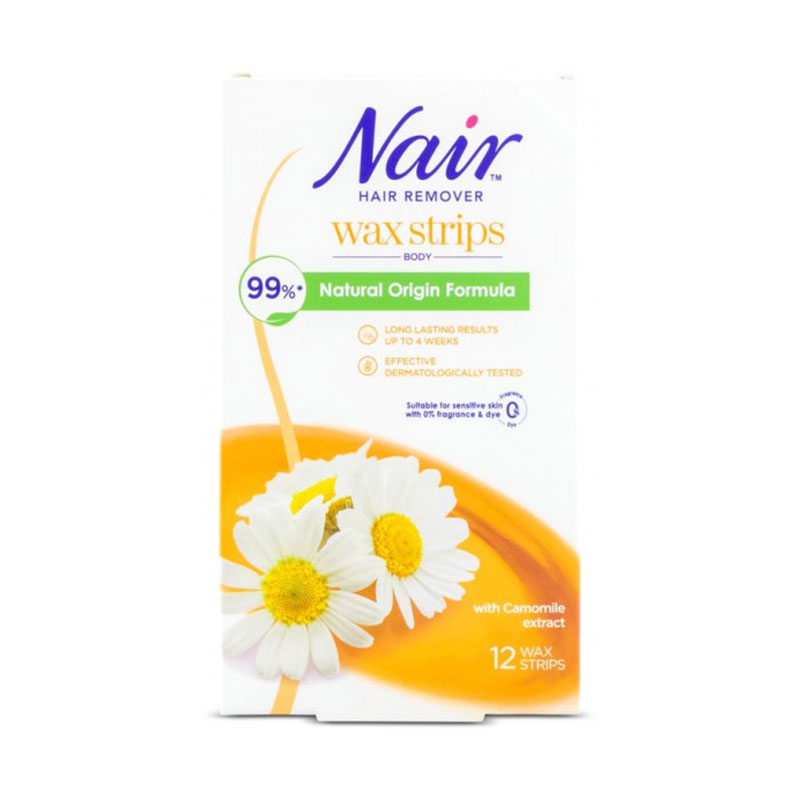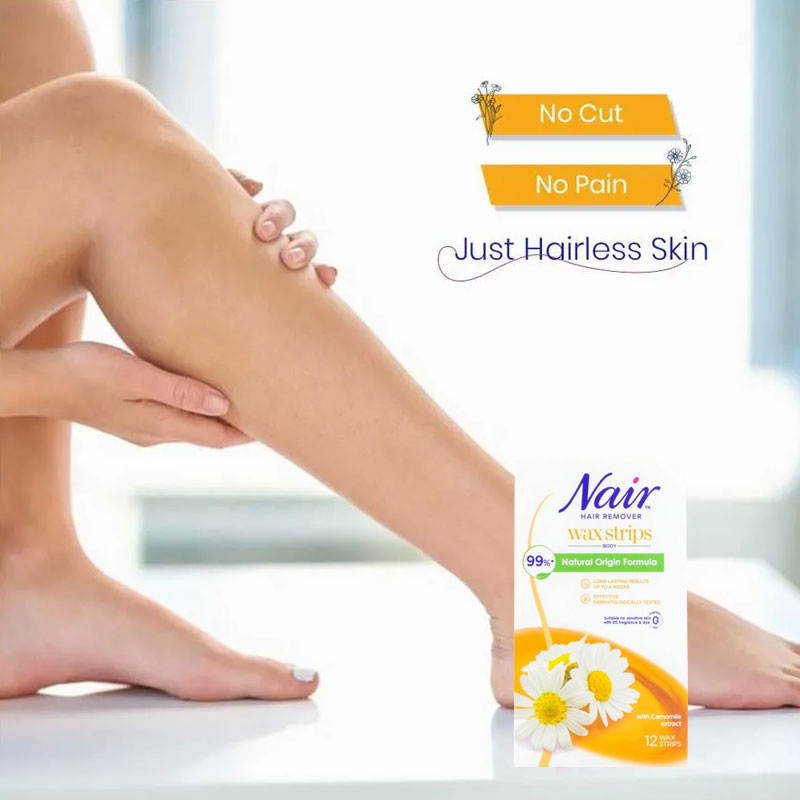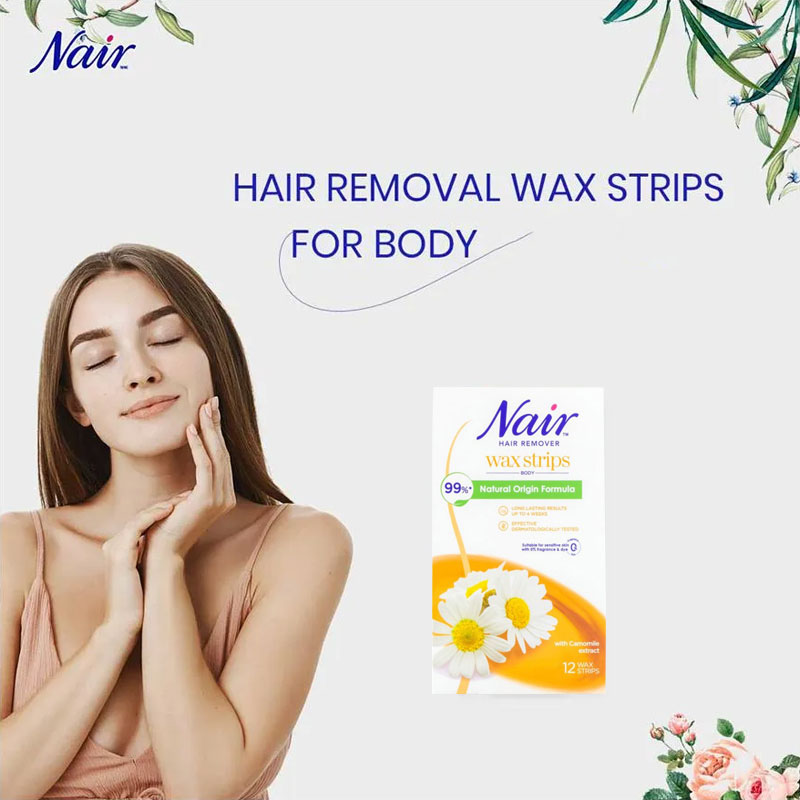 Nair Hair Remover Body Wax Strips 12's
Download The MallBD app for IOS and ANDROID
Nair Body Wax Strips 10+2 strips.
For legs and body.
Quick and easy.
With soothing Camomile extract.
Contain a natural wax resin that adheres firmly to hair but not to skin for effective, long lasting results.
Made in Spain.
Patch Test:
Before each use, always do a patch test. Apply a test sample to a small area where the product will be used, following the instructions. Wait 24 hours before applying the product to a larger area.
How To Use:
Wash the area to be waxed with mild soap and water (do not take a bath). Dry thoroughly. If the climate is hot and humid, lightly dust the area to be waxed with powder.
Take a wax strip and rub it between your hands to soften the wax.
Starting at the corners, peel the two halves of the strip apart slowly.
Apply one half of the strip to the area where hair is to be removed, in the direction of hair growth. Smooth down with your hand.
Holding the skin taut, quickly pull off the strip in the opposite direction to hair growth, parallel to the skin, not up and away from the body.
The same strip can be reused by folding in-half on itself and rubbing between the palms, before unfolding
A slight reddening of the skin is normal for several hours after waxing.
In cases of more extreme reactions, discontinue use immediately and do not proceed with the full treatment. If skin appears normal, proceed.
Related Products...
People Also Viewed...