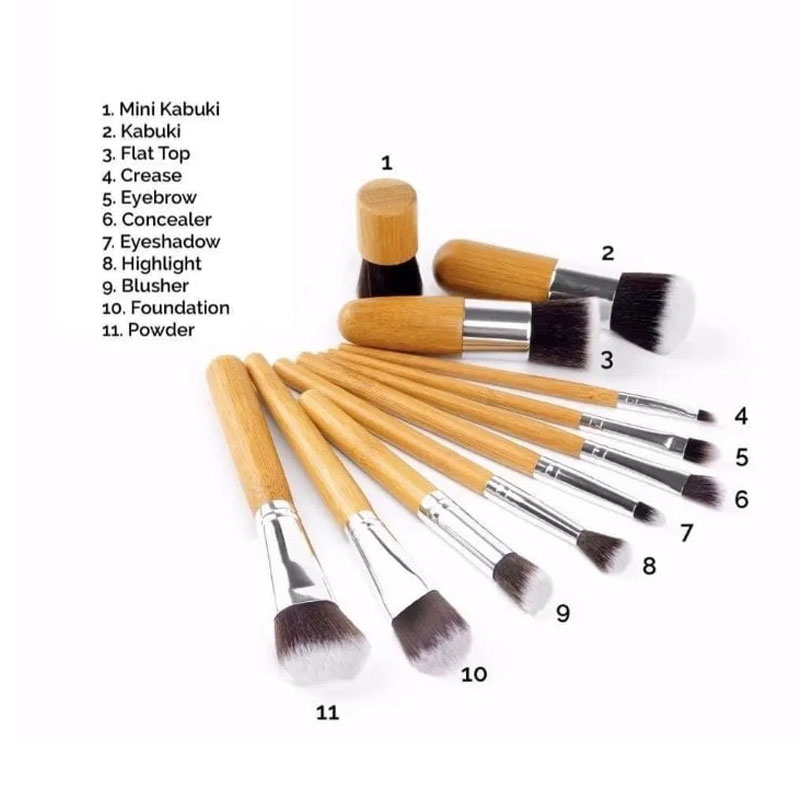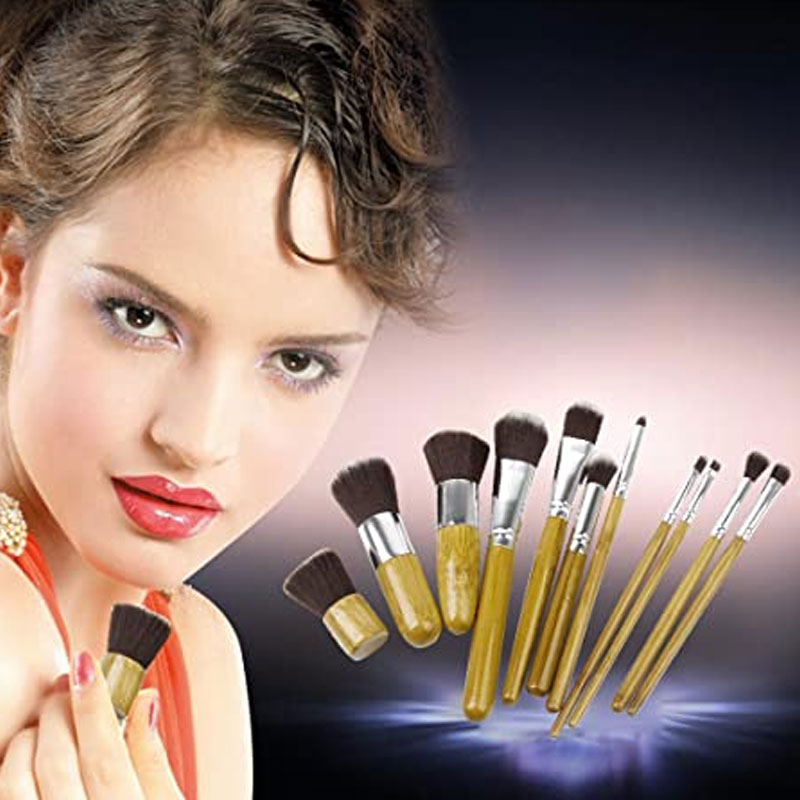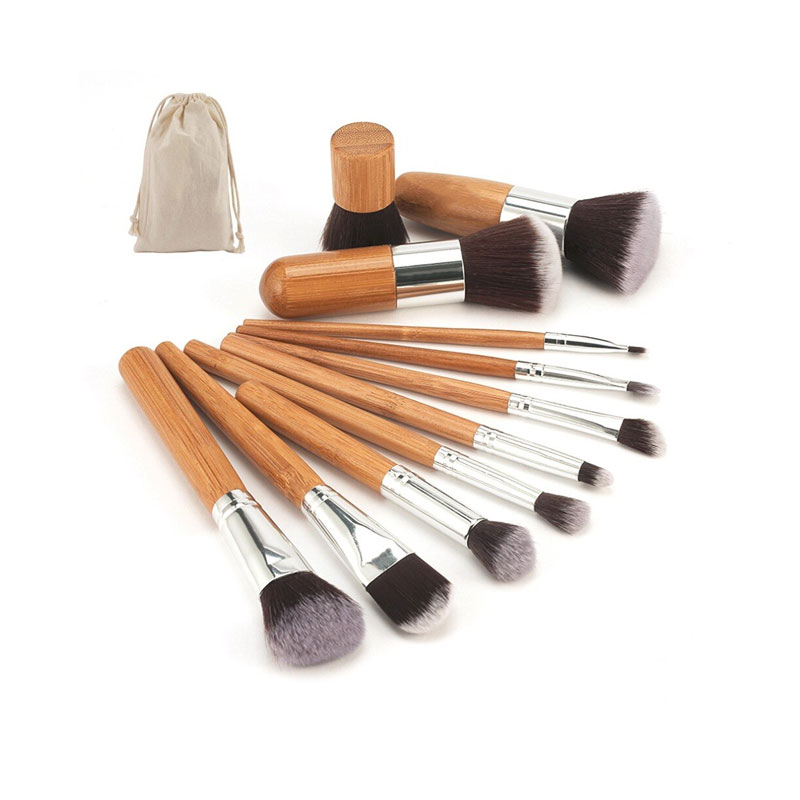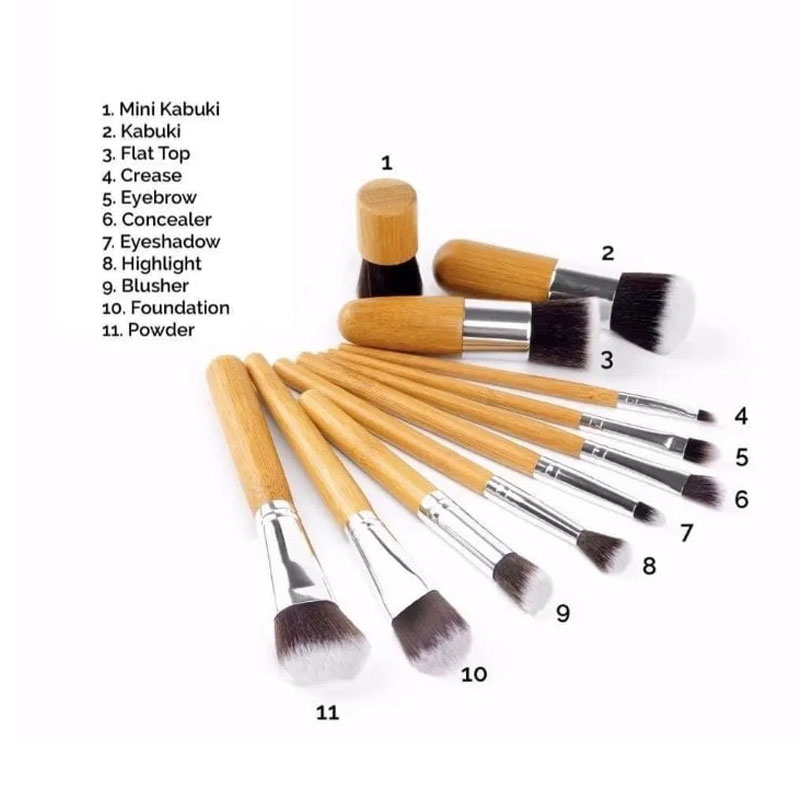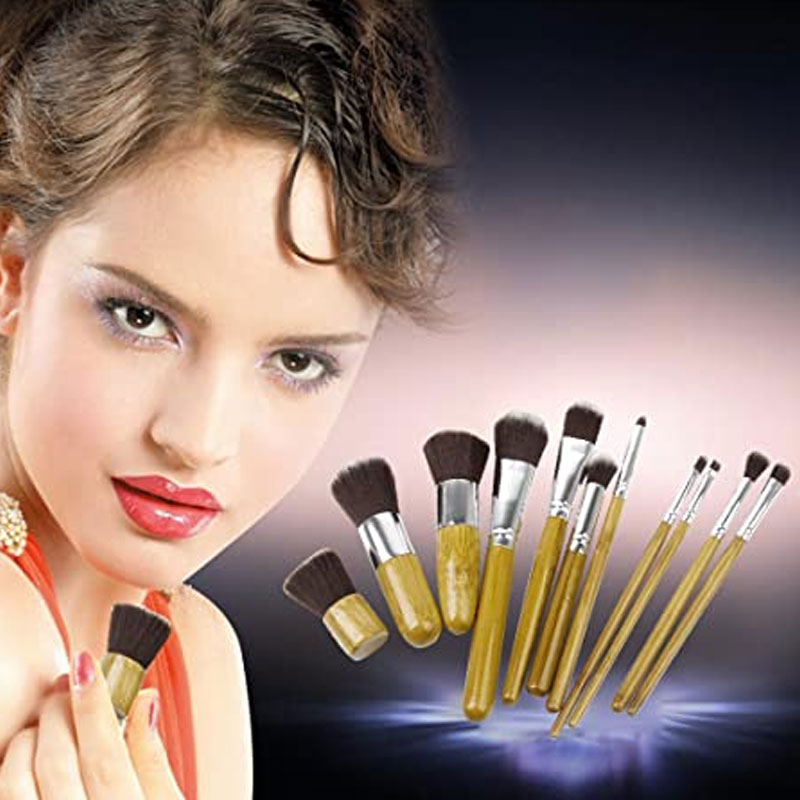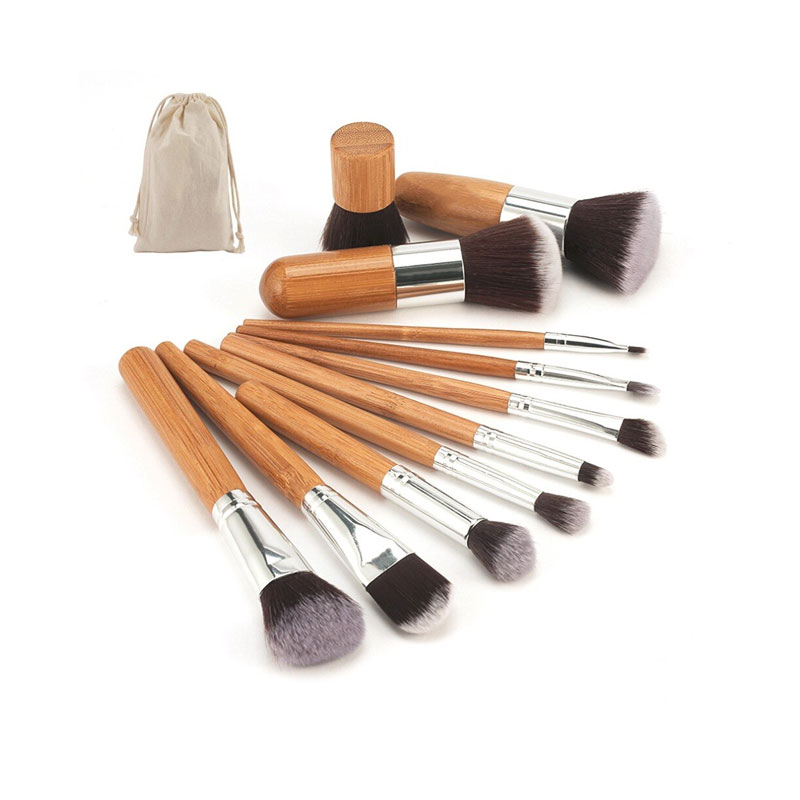 Bamboo Handle Makeup Powder Brushes Set - 11 Pcs
11pc Makeup Brushes (Pack of 11).
Make your day relax and cheerful High quality brushes hair feels soft and comfortable and easy to stick powder.
Makeup uniform Professional cosmetic tool, suitable for personal use and studio.
Comes with a small burlap bag.
Easy to carry.
These brushes can be enjoyed for years.
Hair Material: slender high quality nylon hair.
Made in P.R.C.