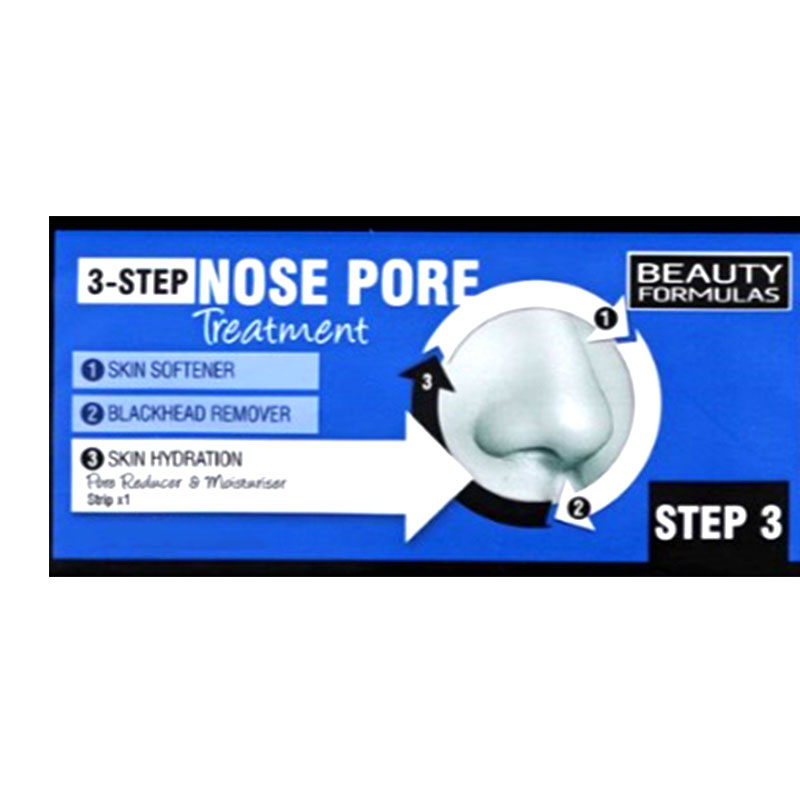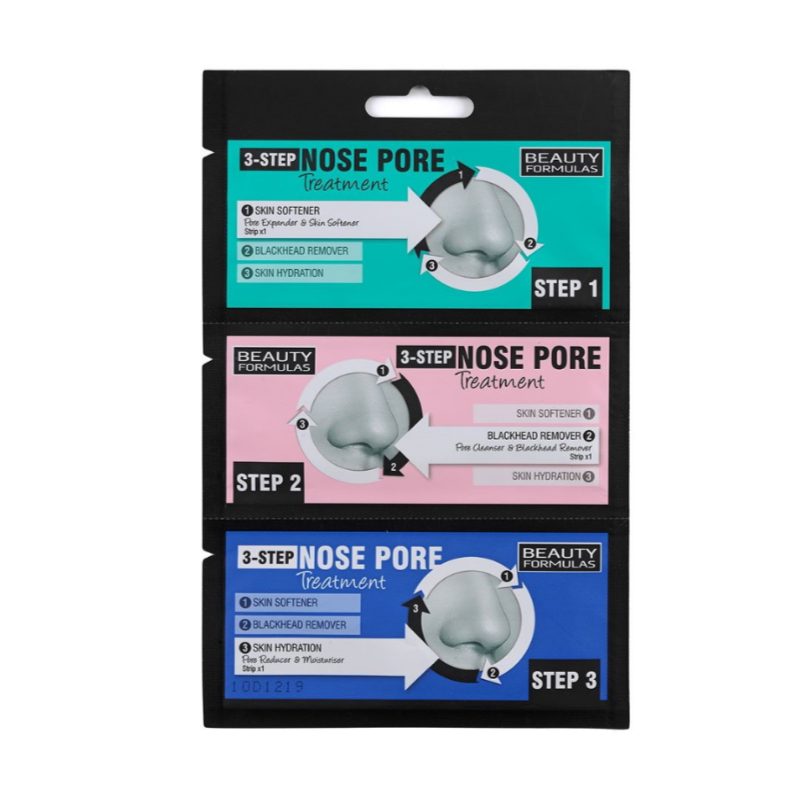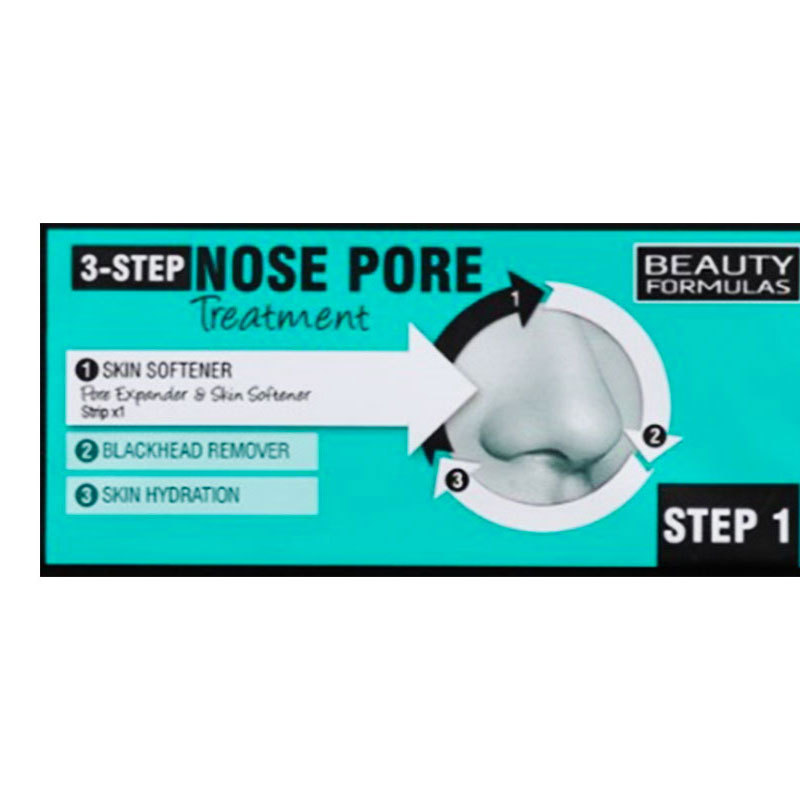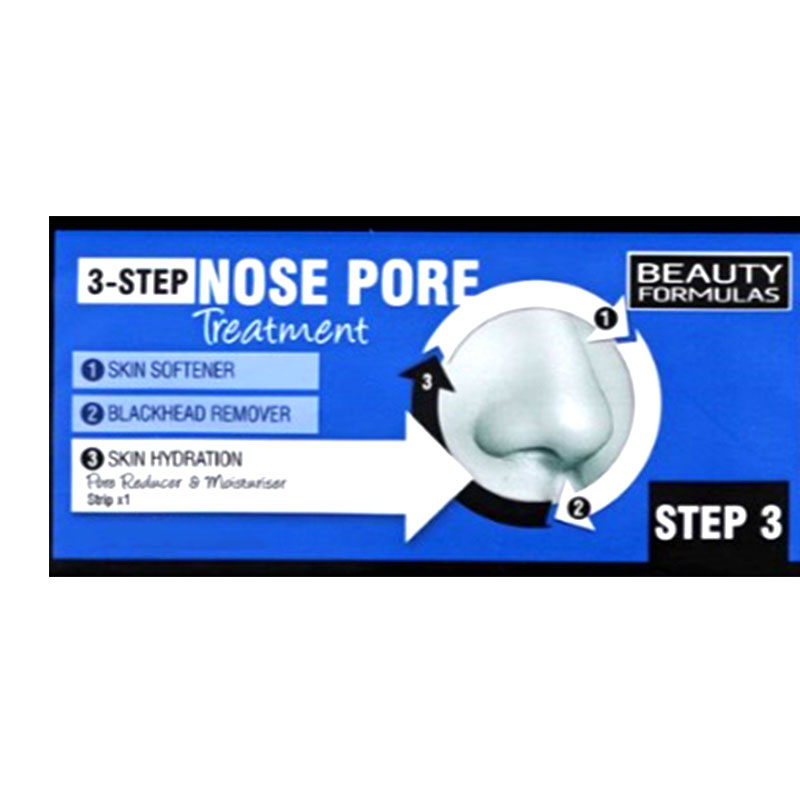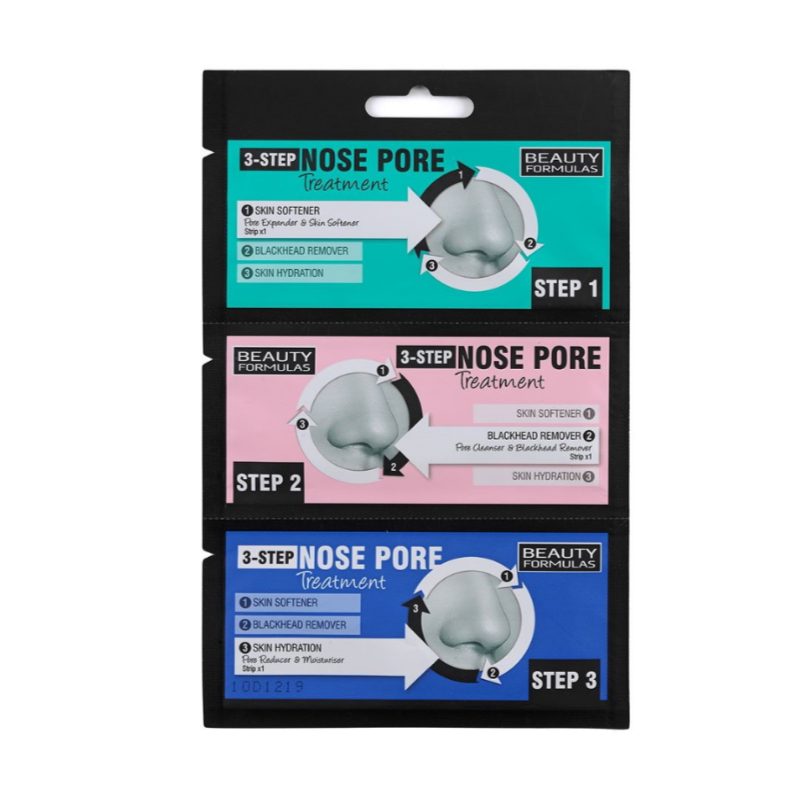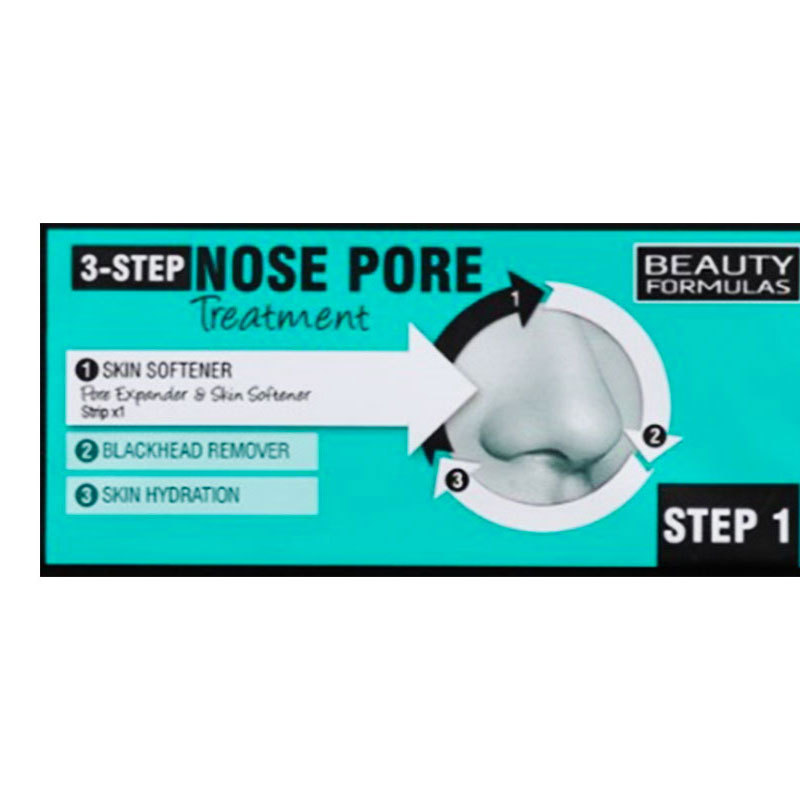 Beauty Formulas 3-Step Nose Pore Treatment
The Beauty Formulas 3 Step Nose Pore Treatment is an innovative program to help you achieve soft, fresh and clear nasal skin.
Each step is specially formulated with effective ingredients.
Helps to leave the skin around your nose feeling cleaner, clearer.
Step 1 delivers Glycolic Acid to help open the pores and soften the skin to optimise the effect of Step 2 and allow easier removal of dirt and debris.
Step 2 utilises the purifying power of Charcoal to provide a deep cleanse and help draw out and remove, clogging dirt and blackheads.
Step 3 uses the astringent properties of Witch Hazel to begin reducing the pores.
Formulated to help irritation and care for your skin helping it feel clean, soft and hydrated.
Imported from UK.
Made in PRC.