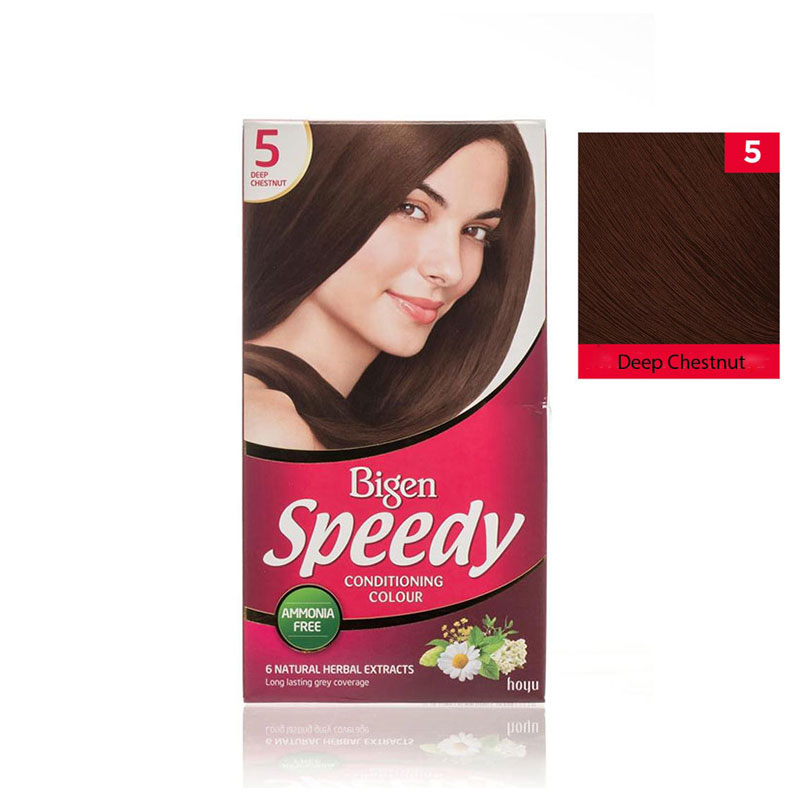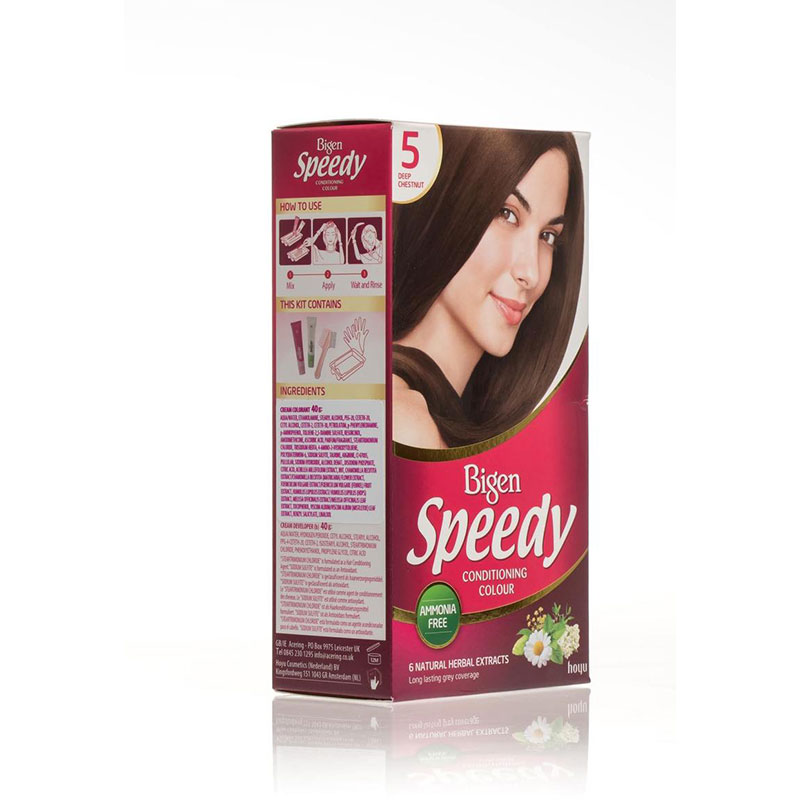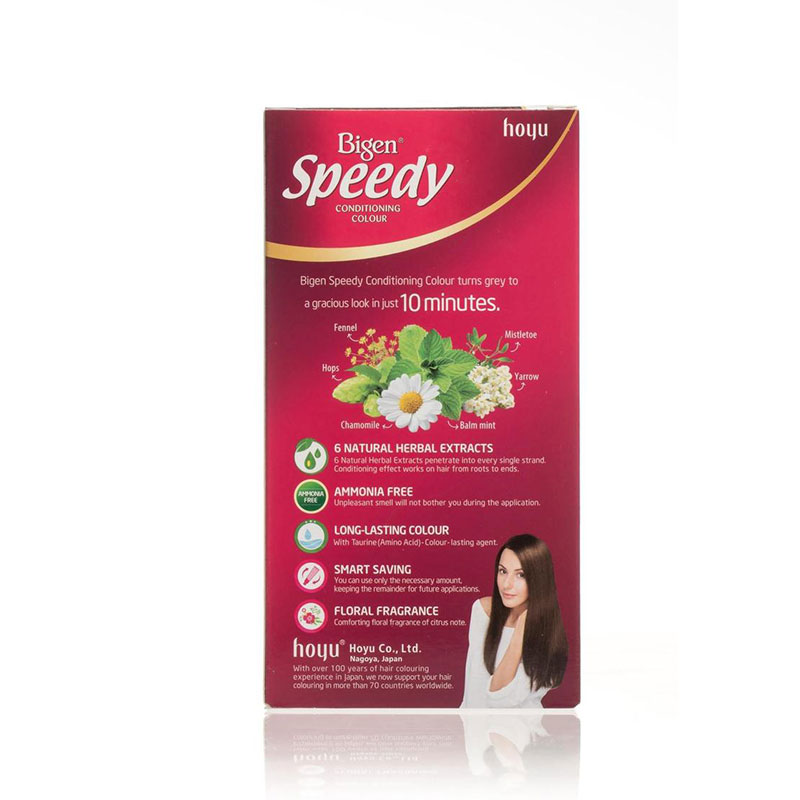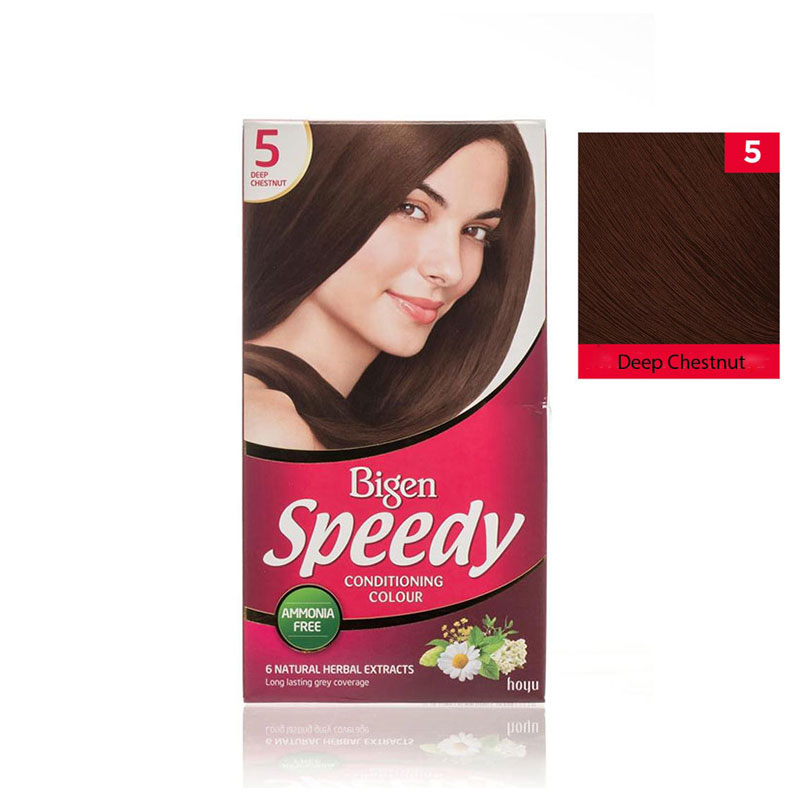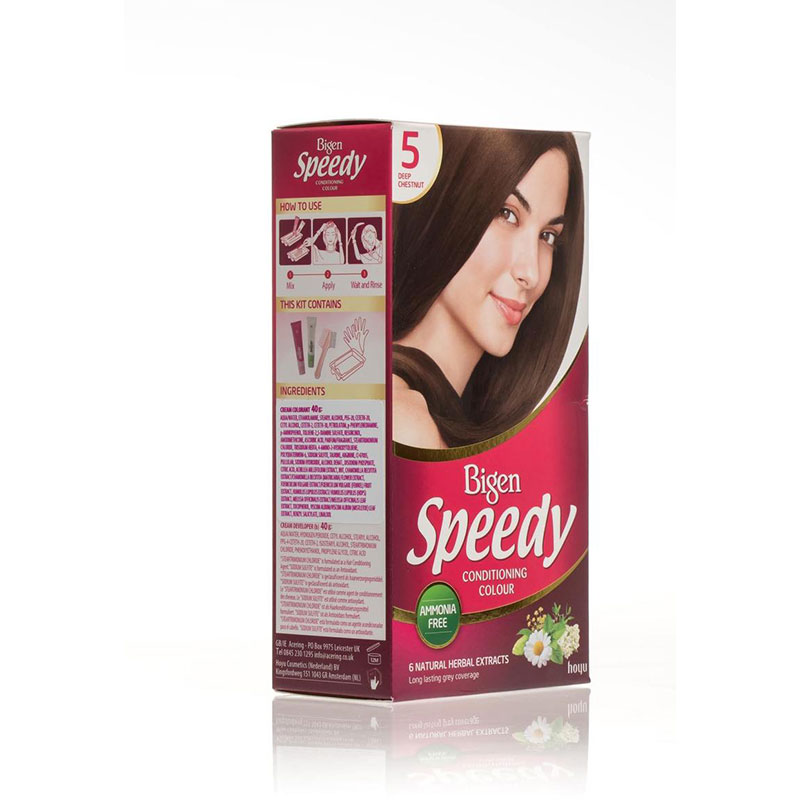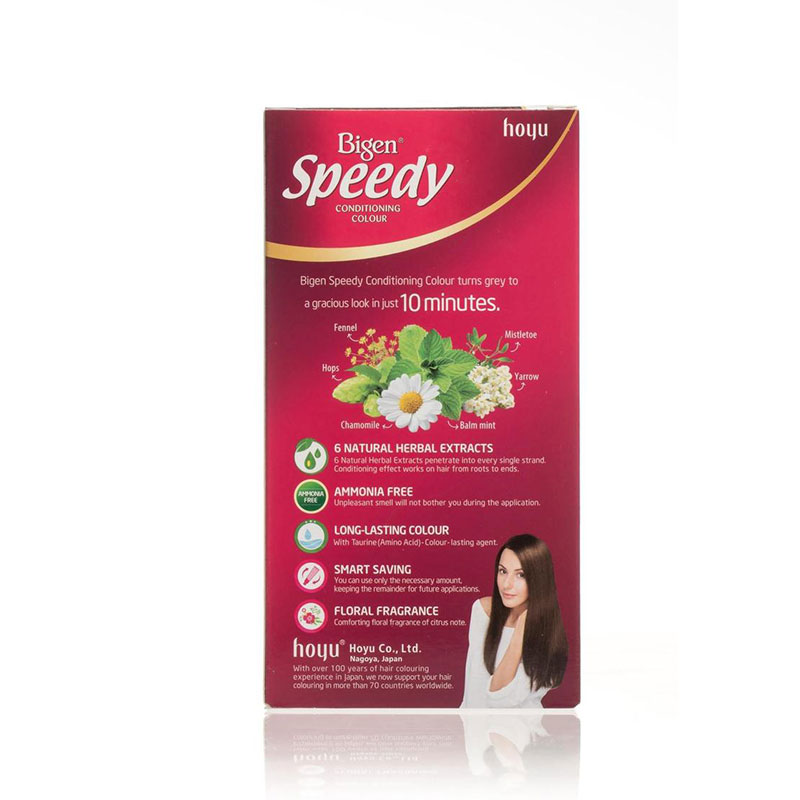 Bigen Speedy Conditioning Hair Colour - 5 Deep Chestnut
Bigen speedy Conditioning colour range been developed into a range of hair colours aimed to help condition the hair during colouring.
Provide long lasting results with full grey hair coverage.
This range is designed to help you find the perfect colour.
With 6 natural herbal extracts.
Bigen has formulated this range of hair colours that are ammonia free and has a refreshing floral fragrance during application.
It's easy to use and comes with instructions, gloves, a mixing tray, a brush and comb combo, cream colourant and a cream developer.
Made in Thailand.