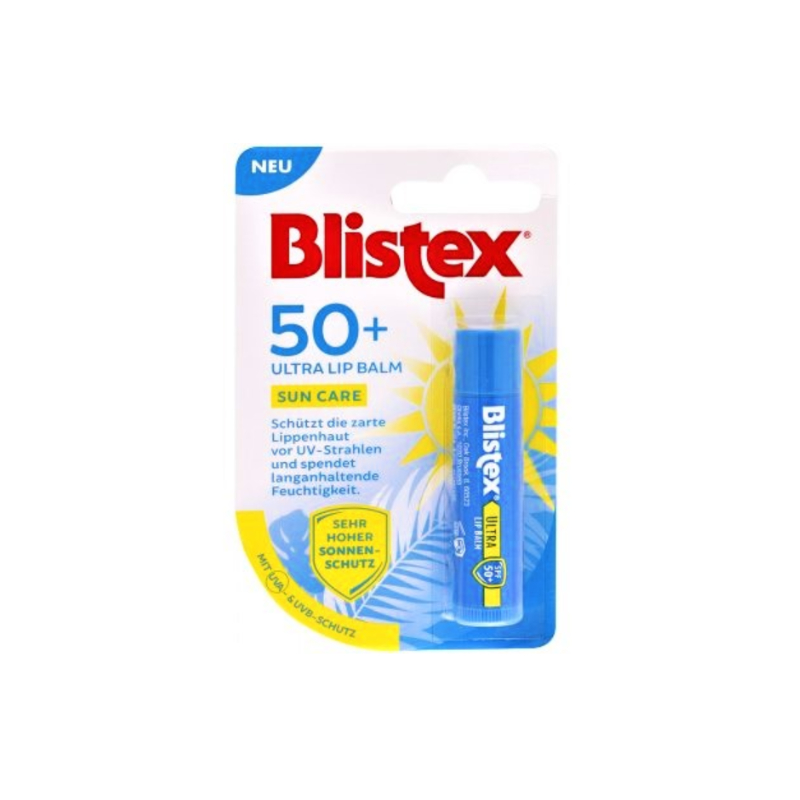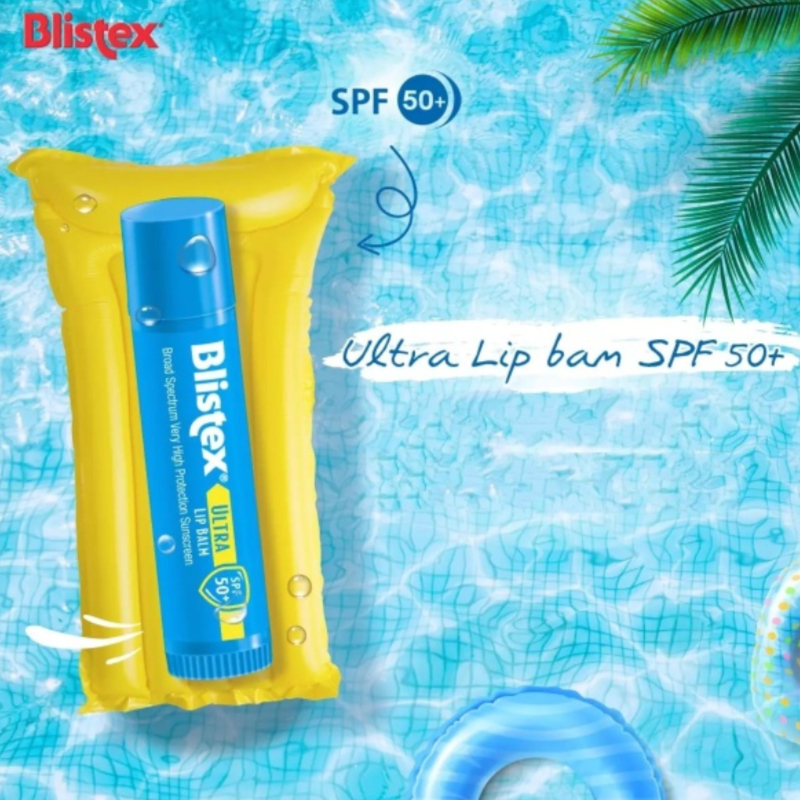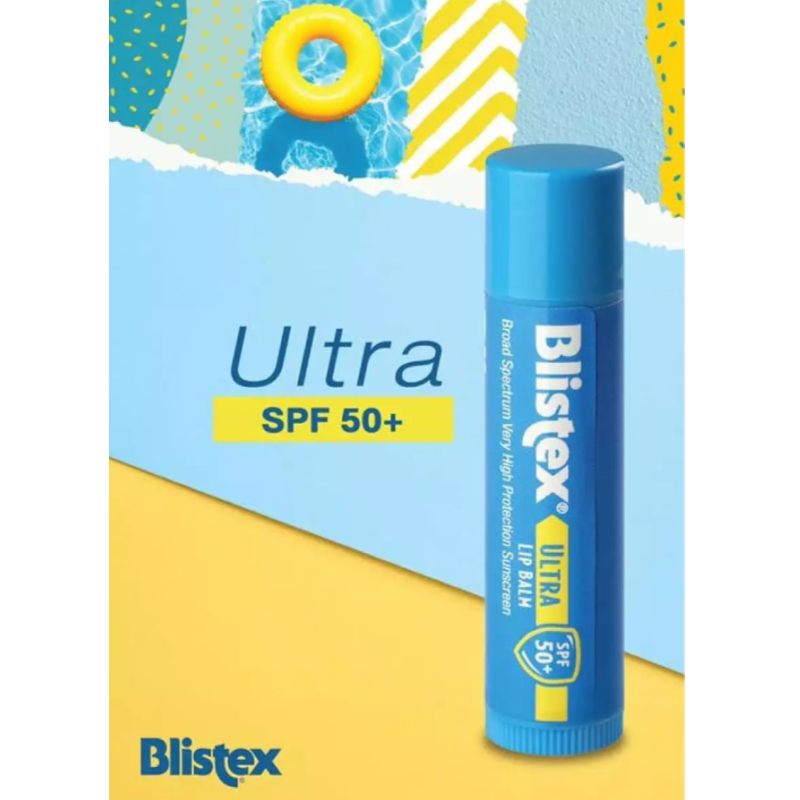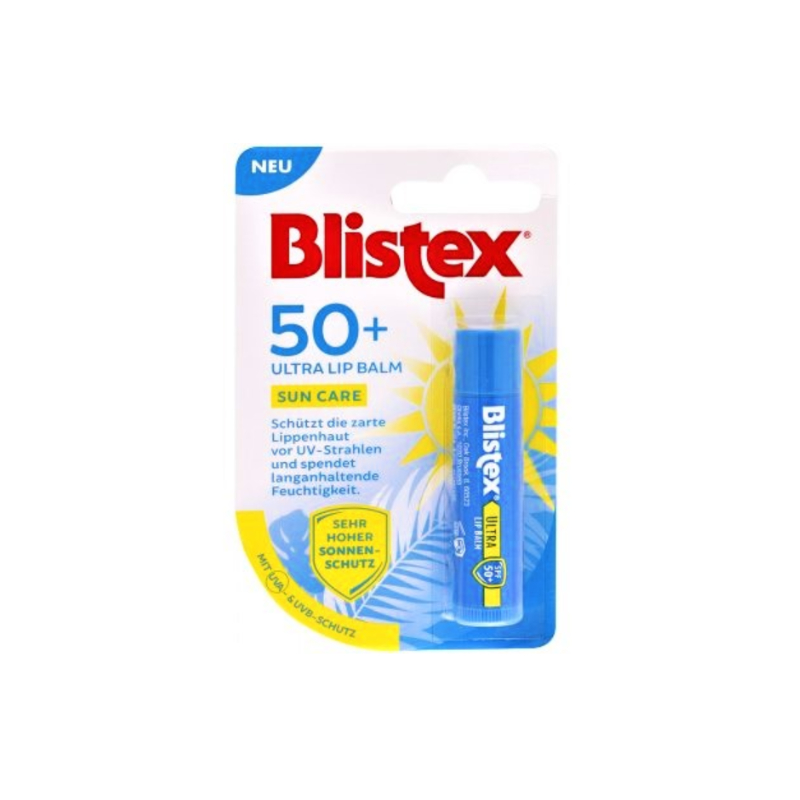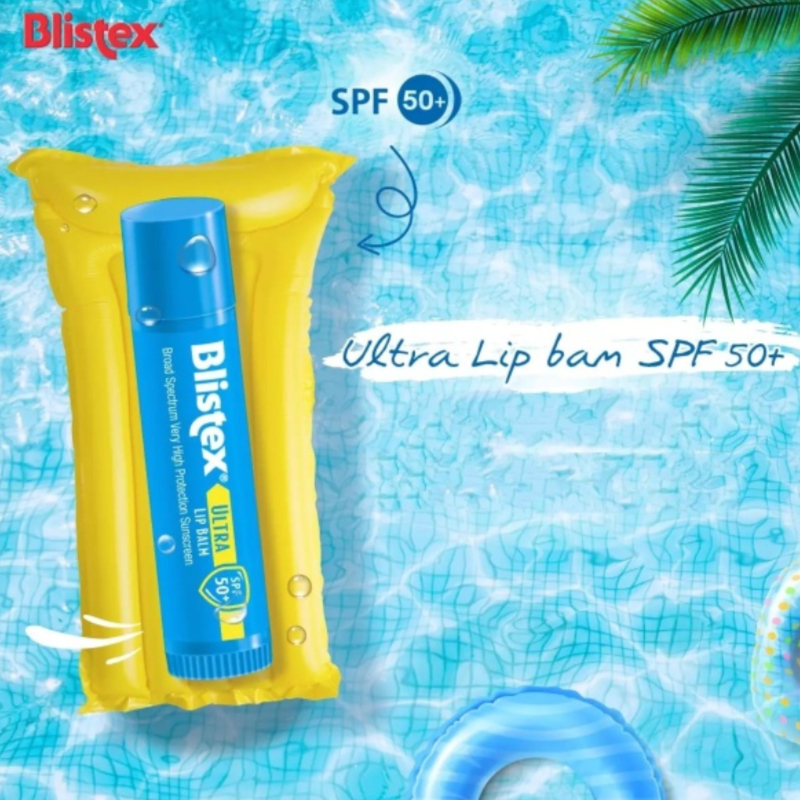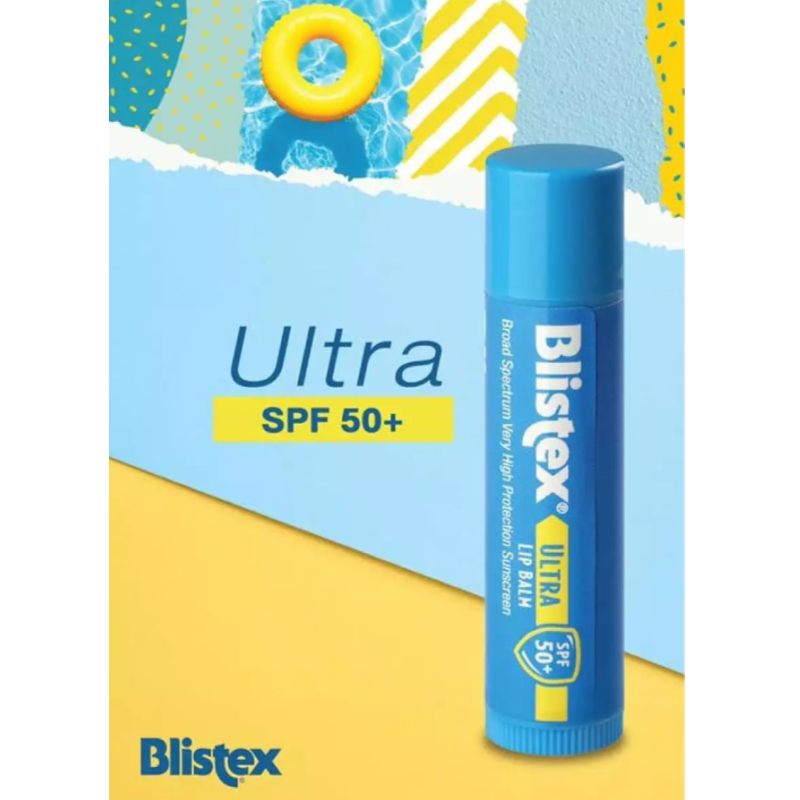 Blistex Ultra Lip Balm 4.25g - SPF 50+
Whether in summer or winter Blistex Ultra Lip Balm with SPF 50+ protects sensitive lip skin from solar radiation.
During all outdoor activities and on vacation.
The special care formula with highly effective UVA / UVB filters and vitamin E.
It offers intensive protection and the nourishing ingredients.
Gives the lips a soft and supple feel, without leaving a white film on the lips.
Made in USA.