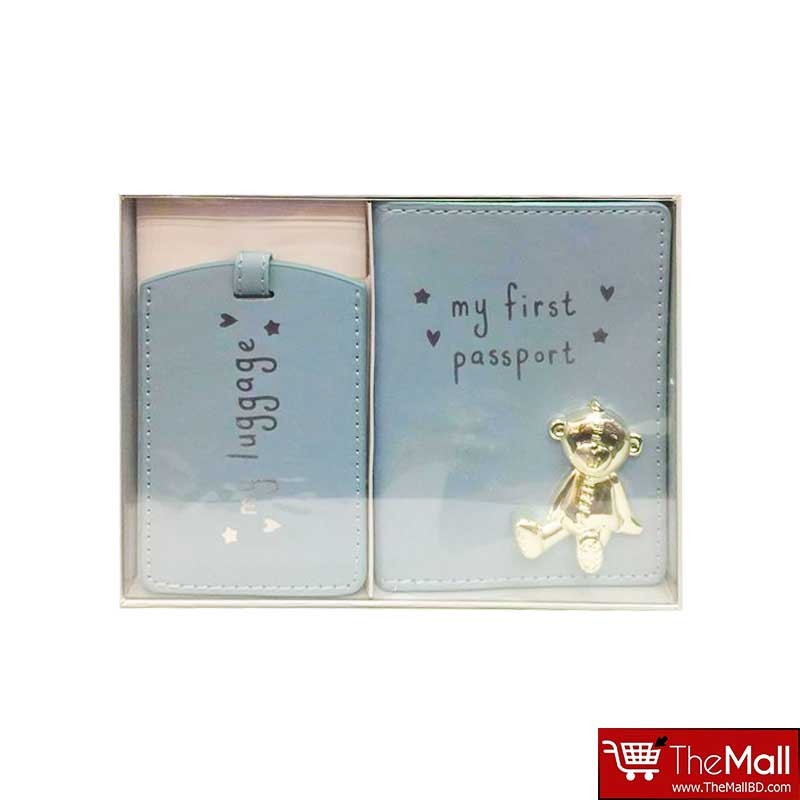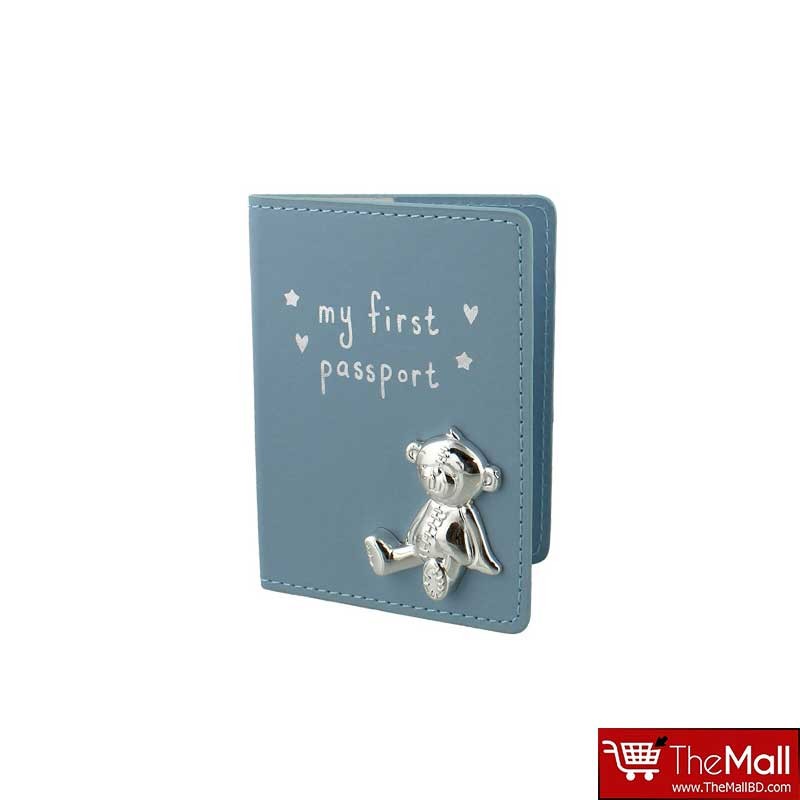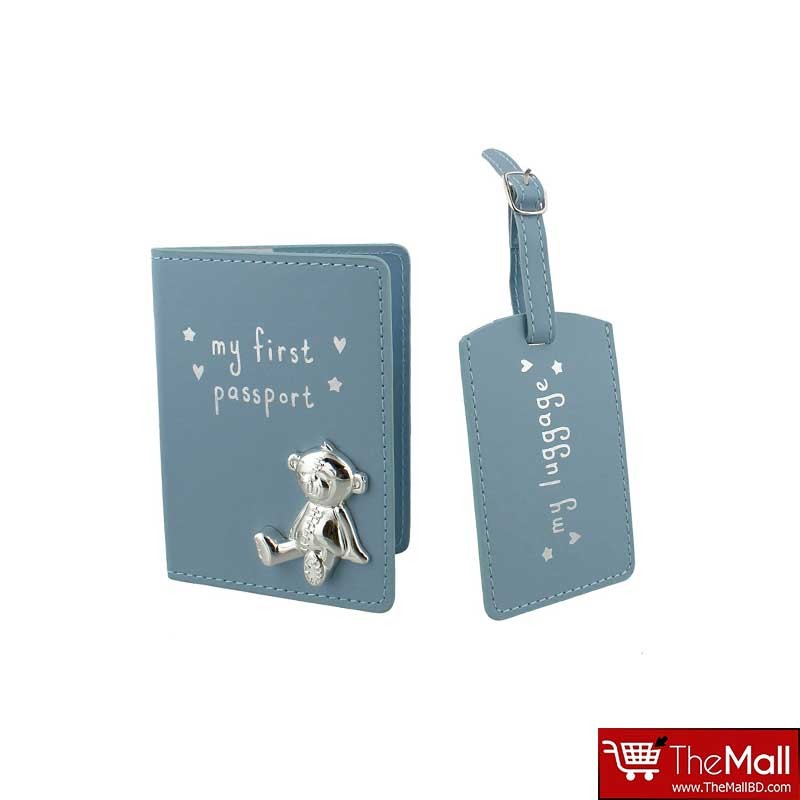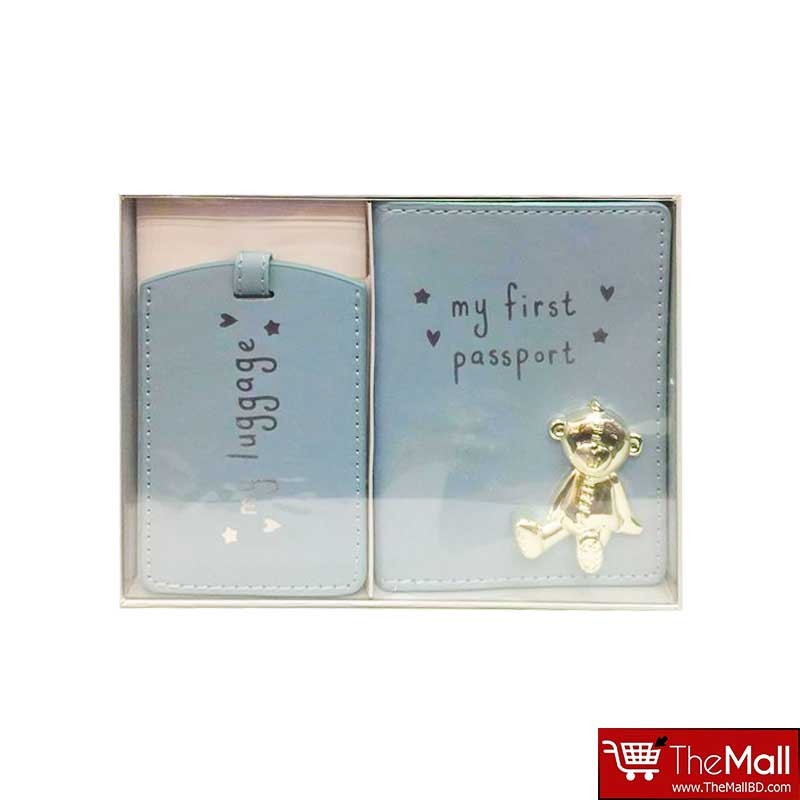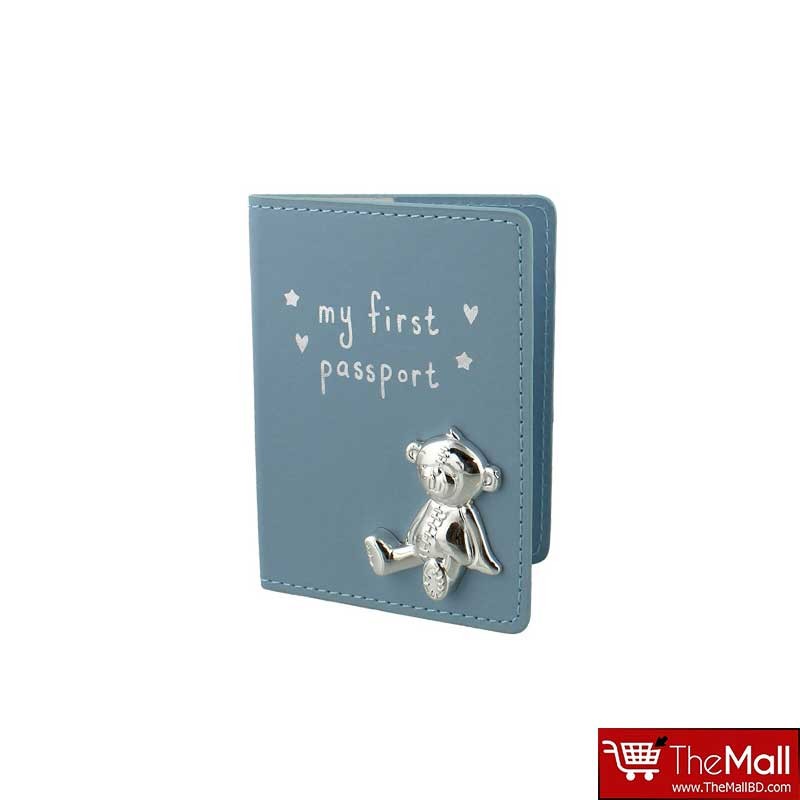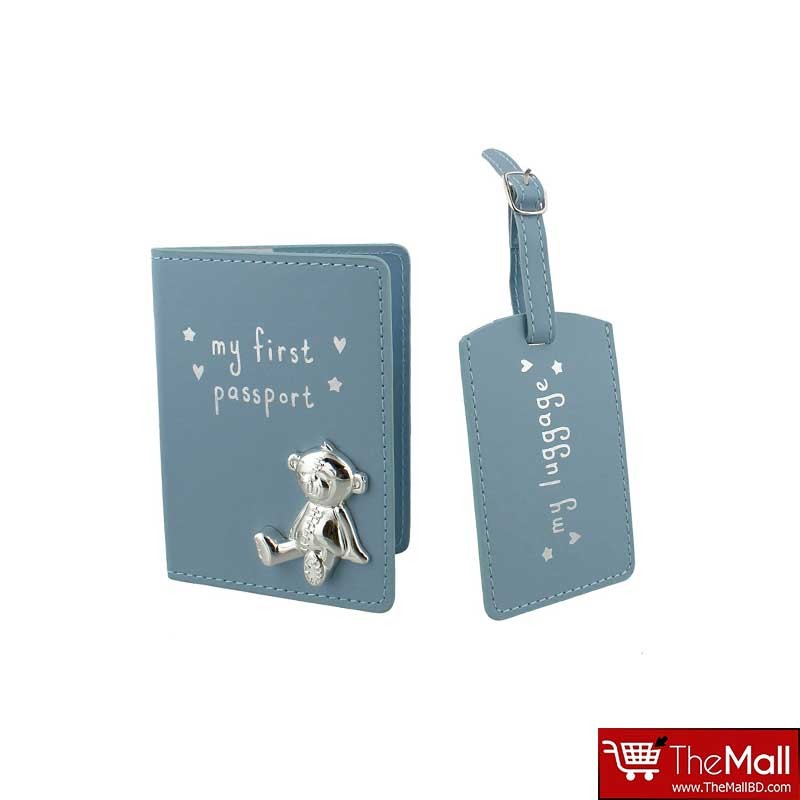 Button Corner PU My First Passport And Luggage Tag - Blue
Passport holder and luggage label, in blue and silver.
Blue passport holder reads "my first passport" in silver lettering, and features teddy bear charm.
Blue Luggage tag reads "my luggage" in silver lettering.
Arrives together as a boxed set.
Approximate measurements: 15 x 10.5 cm (passport holder) and 8 x 11.5 cm -luggage tag.
Imported From U.K.