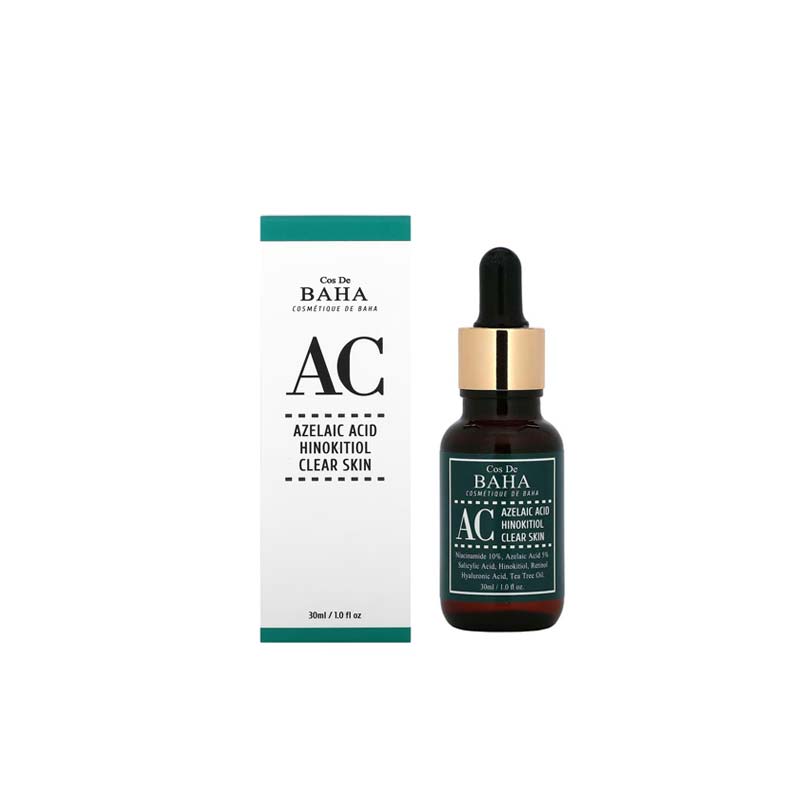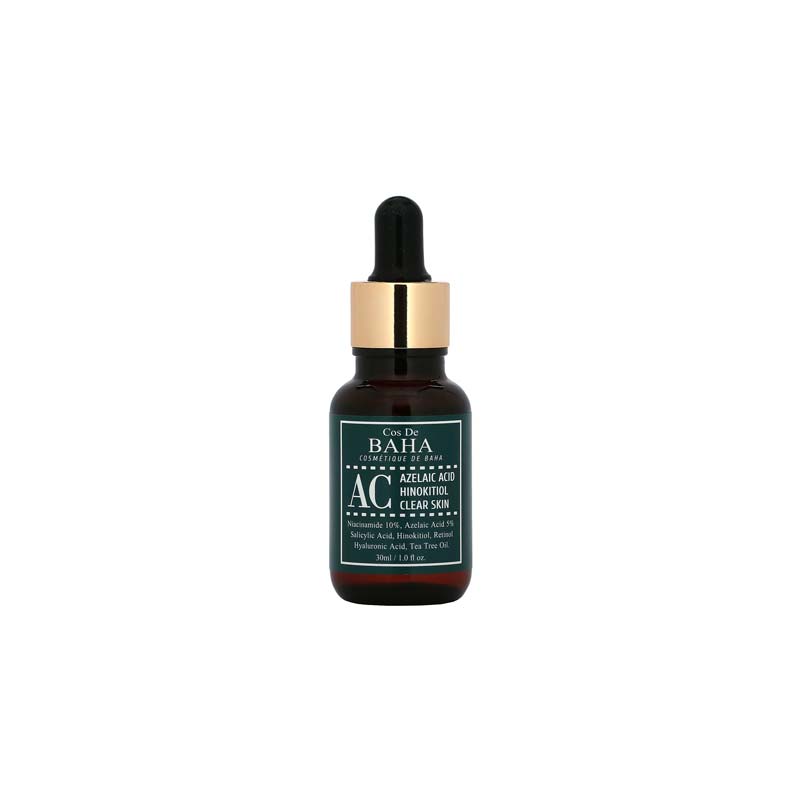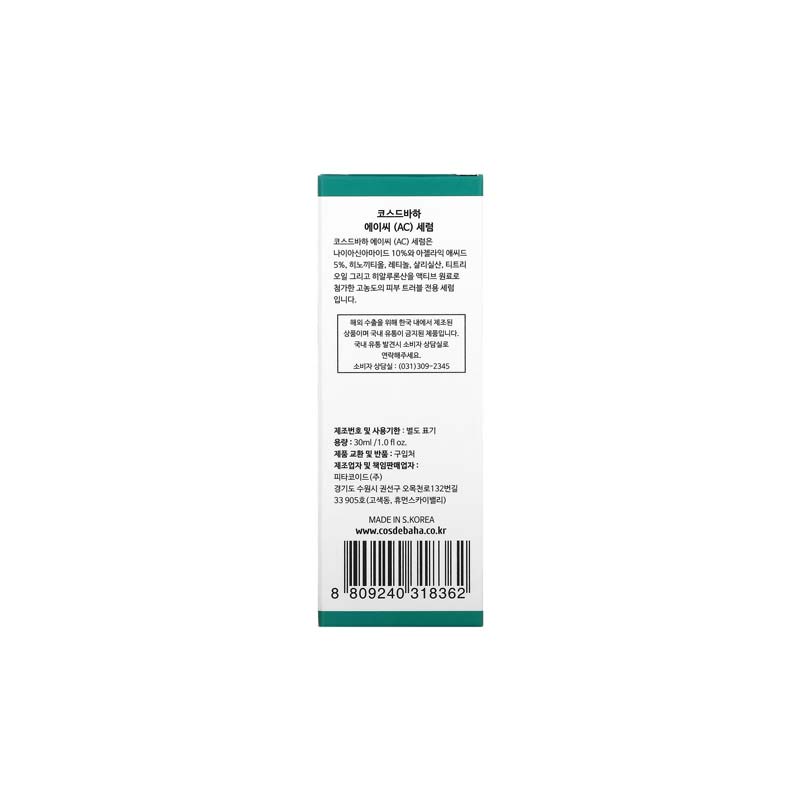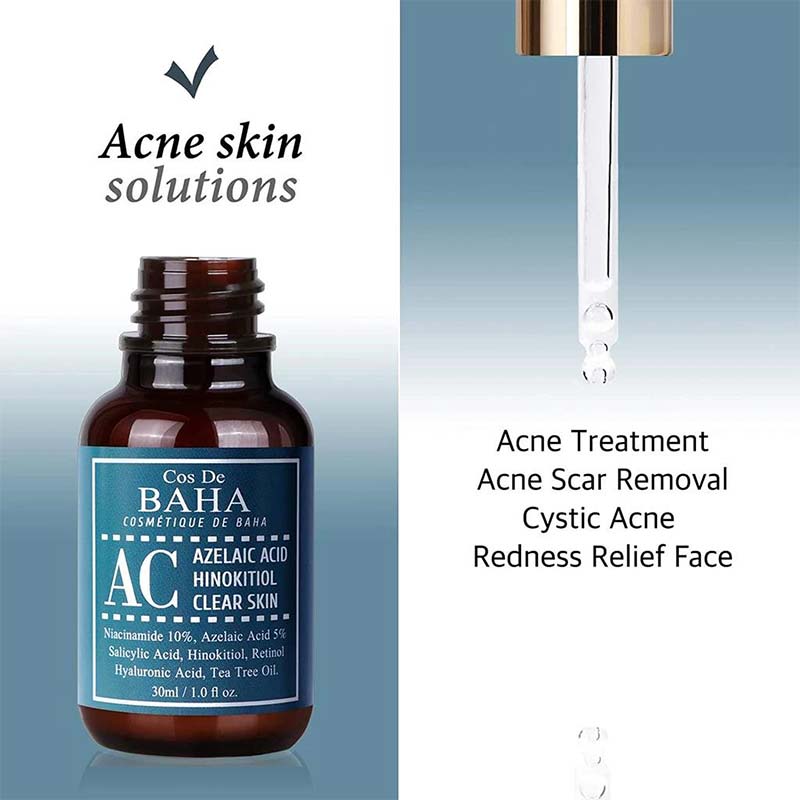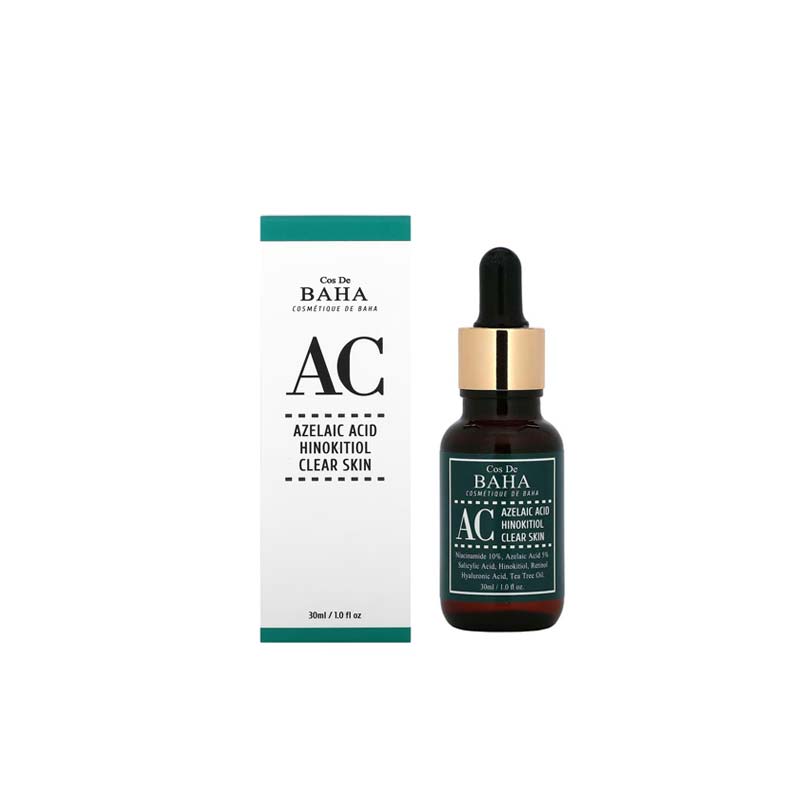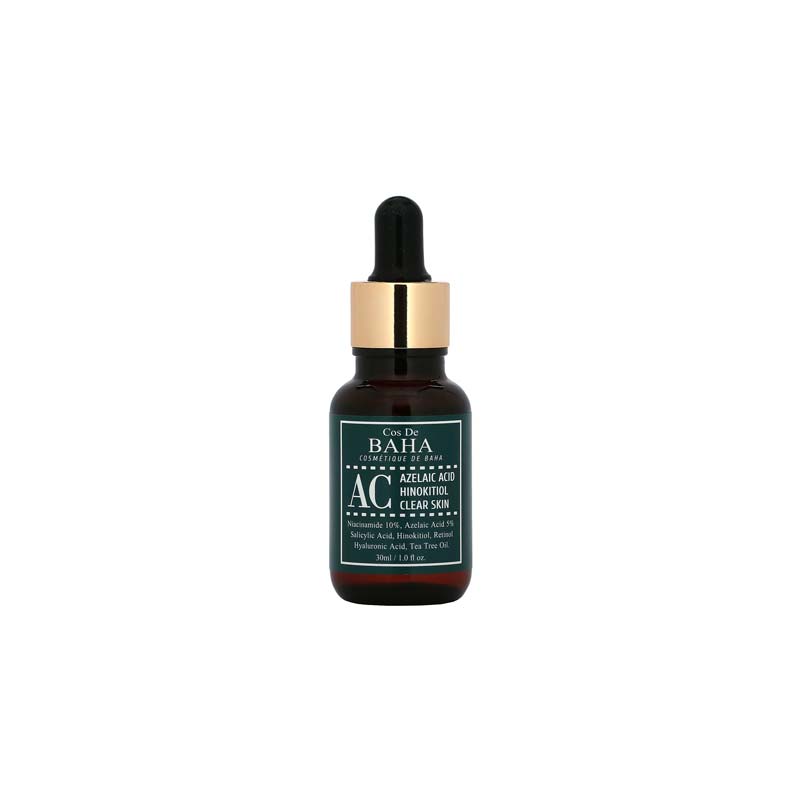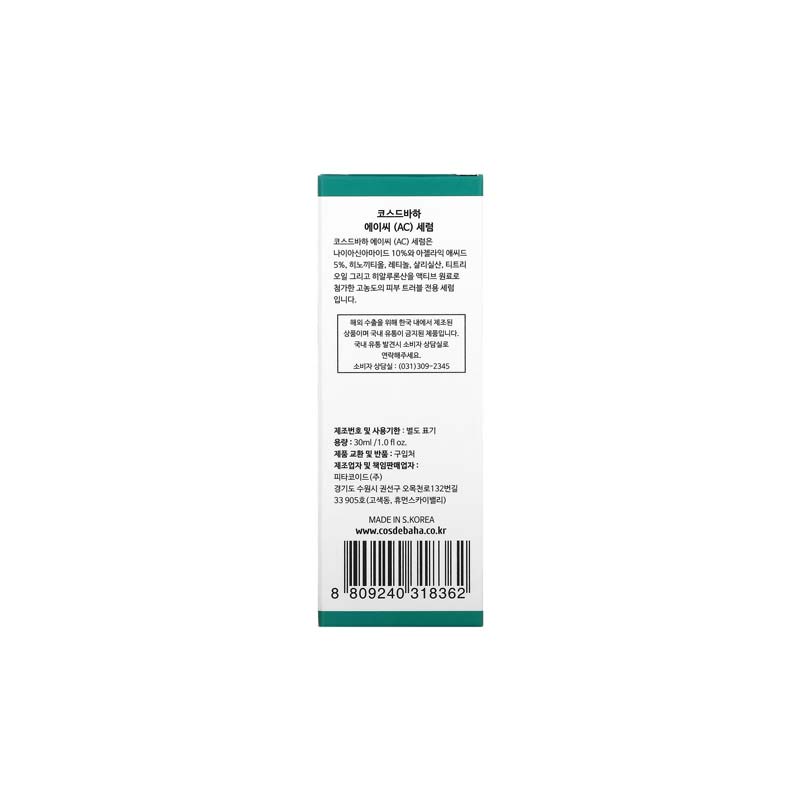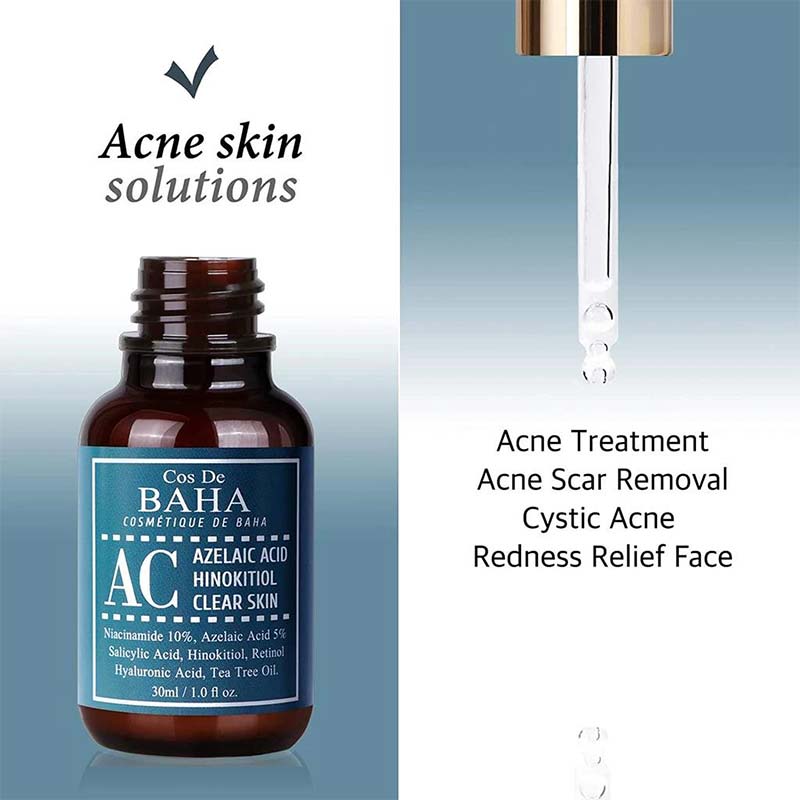 Cos De Baha Azelaic Acid Hinokitiol Clear Skin Serum 30ml
Treats Acne Breakouts, Reduces Pimples, whiteheads, and blackheads within 24 hours.
This highly effective serum booster is a multi-action powerhouse, featuring Azelaic Acid, known to reduce the look of blemishes and acne, while also helping to fade brown spots and marks from previous acne breakouts.
This Acne Treatment Booster also contains Niacinamide and Salyclic Acid a gentle acne treatment.
The multi-tasking formula boasts a lightweight, oil-free texture that works beautifully on its own or mixed with other skin treatments.
5% Azeliaic Acid, 10% Niacinamide, Hyaluronic Acid, Salicylic Acid, Hinokition, Retinol, Tea Tree, Niacinamide helps even skin tone, brighten and diminish unwanted discoloration.
Salicylic Acid helps resurface the skin through exfoliation, helping to remove dirt, oil and impurities while boosting the effectiveness of the Acne treatment.
Made in Korea.