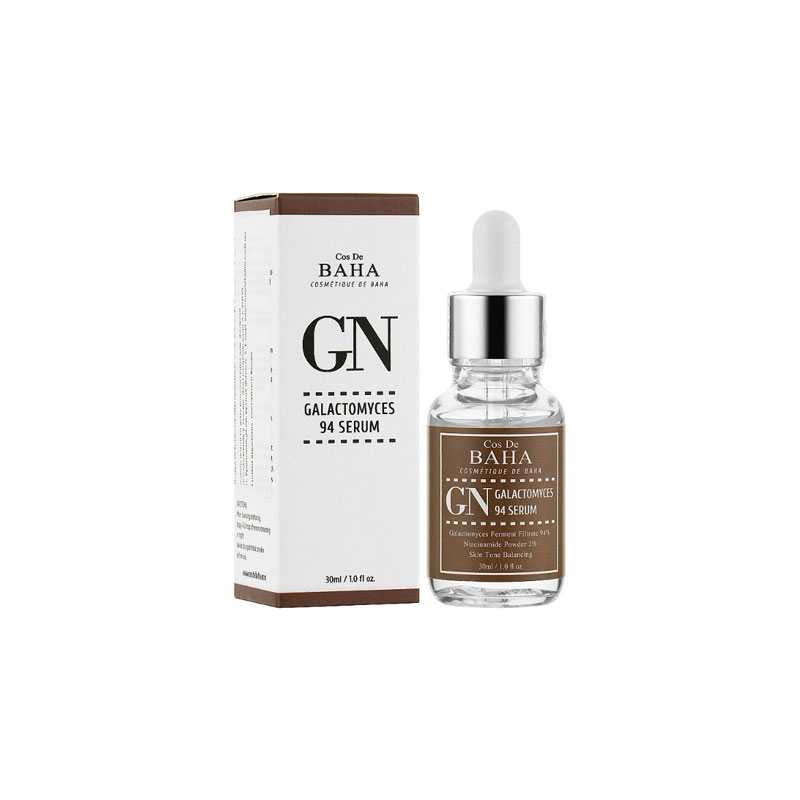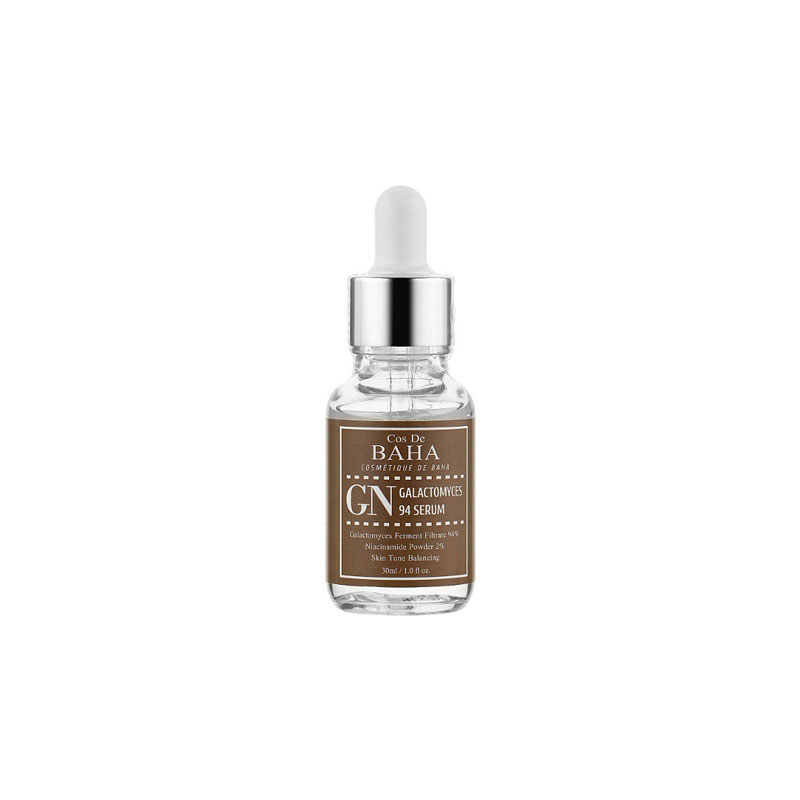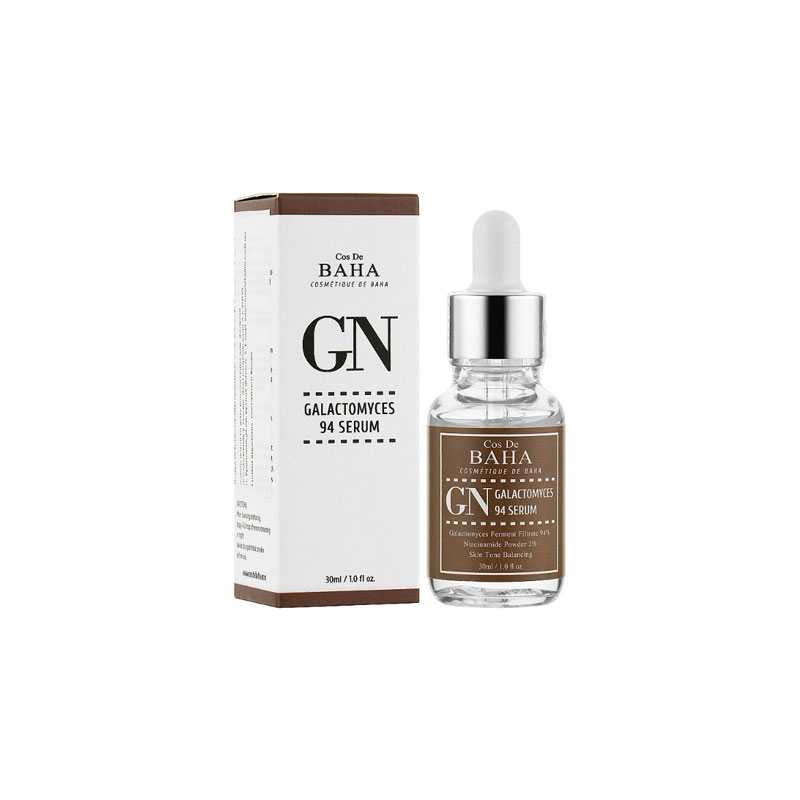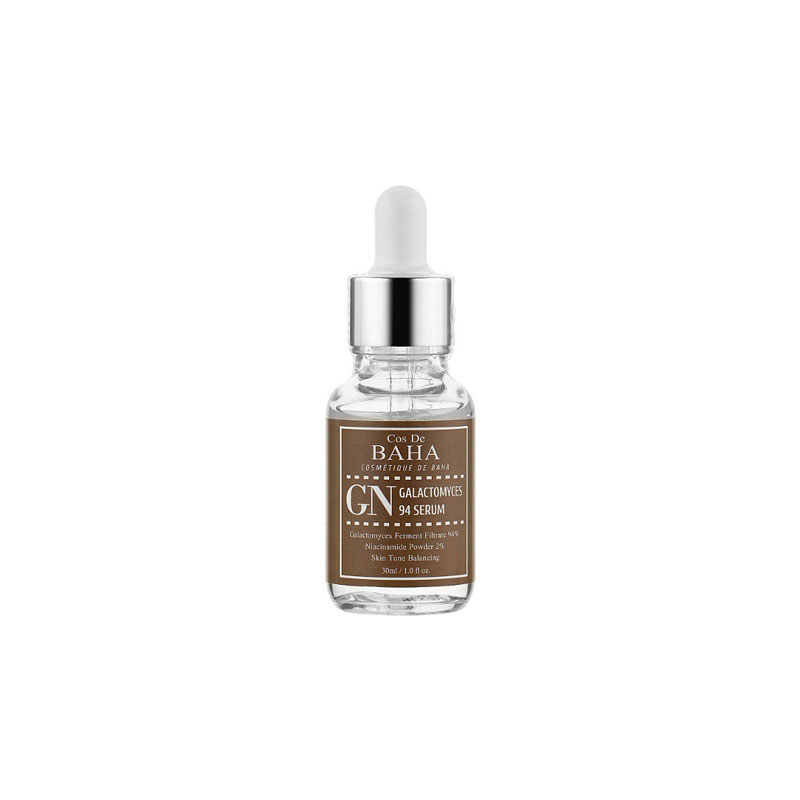 Cos De BAHA GN Galactomyces 94% Serum 30ml
It improves the skin's moisture barrier, helping to protect the skin from environmental stress.
Reduce the size of enlarged pores.
Hyperpigmentation and dark spots.
Uneven skin texture.
Skin to brighten.
Reducing signs of aging.
Suited on all skin types.
Made in S.Korea.