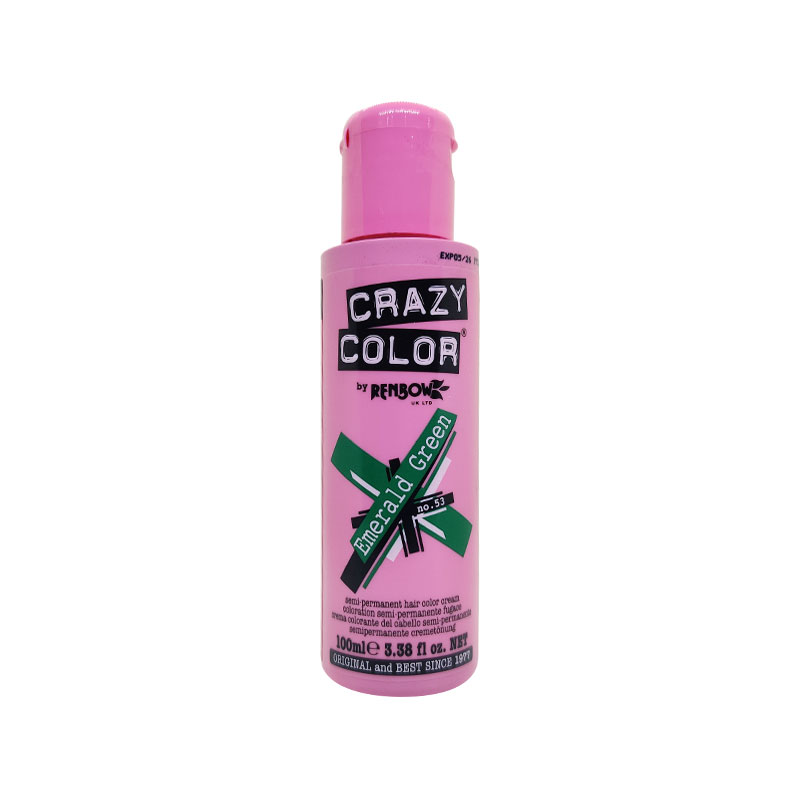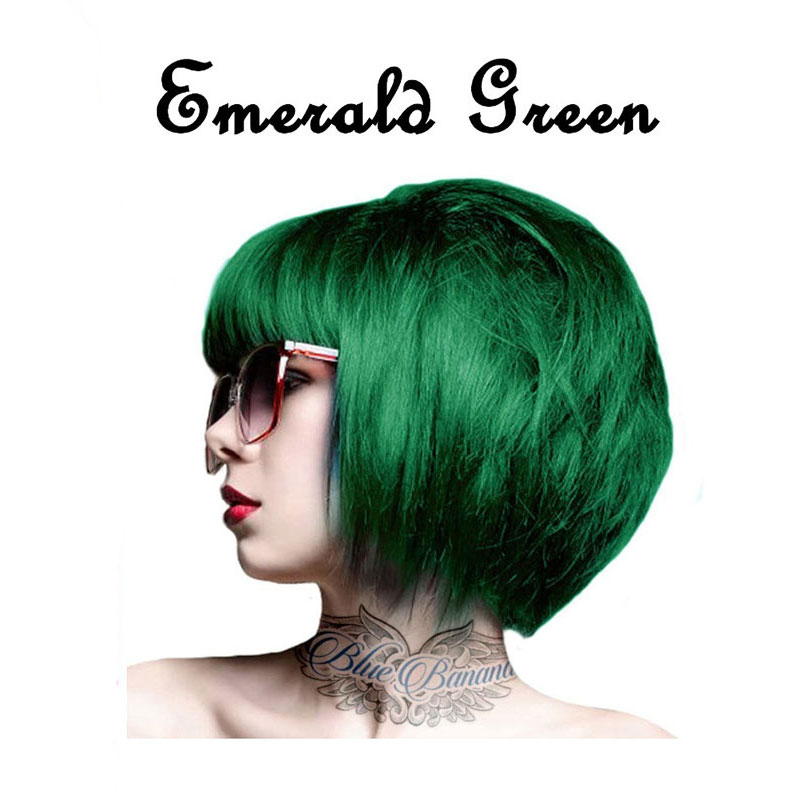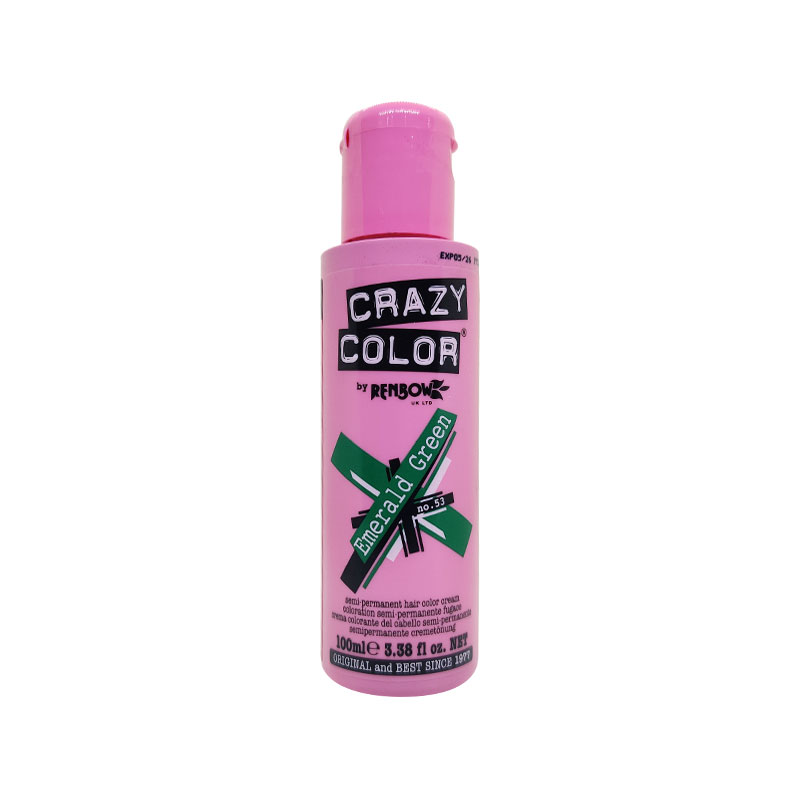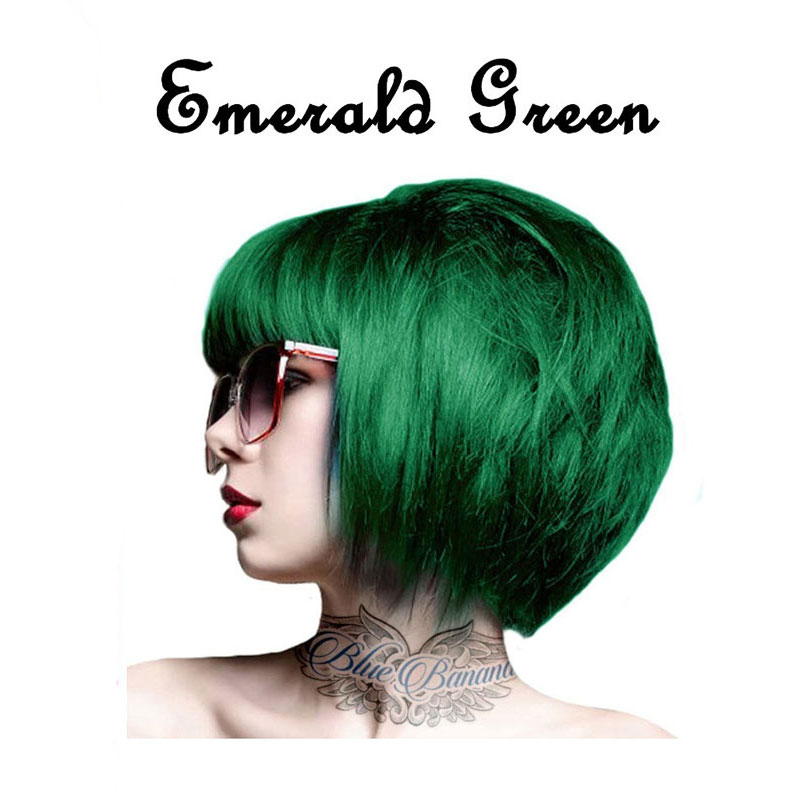 Crazy Color Semi Permanent Hair Colour Cream 100ml - Emerald green No.53
Stunningly bright Crazy Color Emerald Green is a dead ringer for the gem stone inspiration.
So leave em' Green with envy.
Use straight from the bottle on Pre-lightened or light blonde hair, it's also a great primary mixer to make your own hue.
Formulated with our highly conditioning blend of ingredients that are gentle on your locks.
Crazy Color semi permanent color treatments require no ammonia and are therefore gentle alternatives to permanent colouring.
The lighter your hair, the longer your wear.
With 8-12 washes and no colour fade.
Made in the UK.