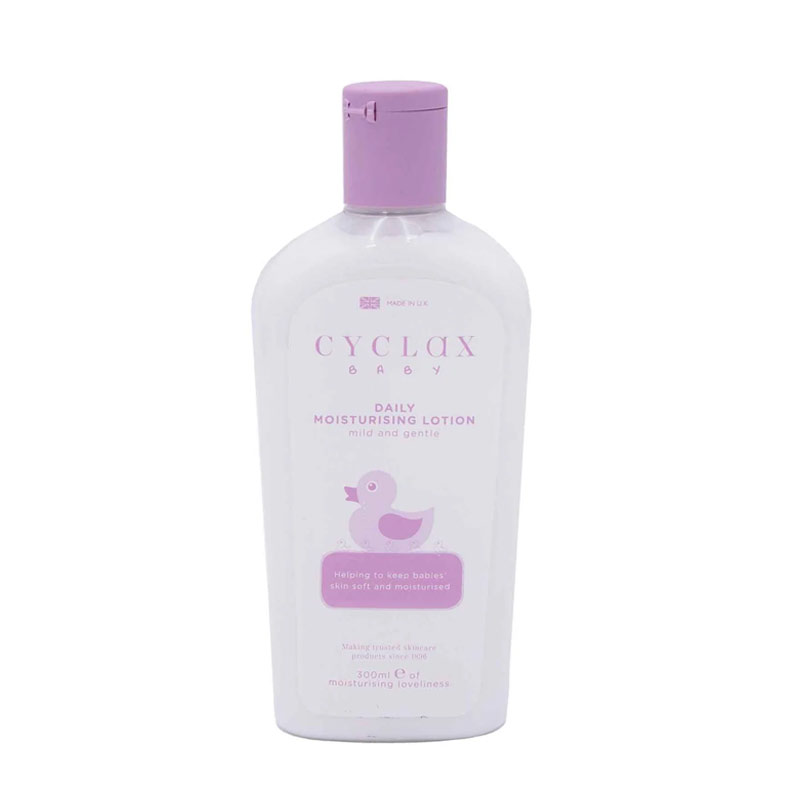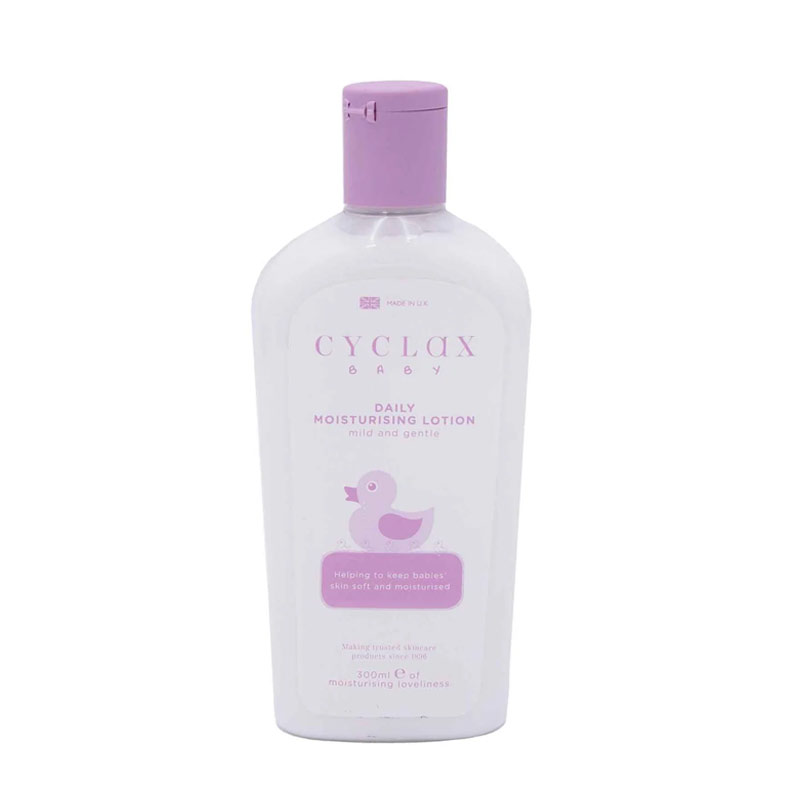 Cyclax Baby Daily Moisturising Lotion 300ml
Expire Date : 18/11/2023
Cyclax Baby soothing Daily Moisturising Lotion is mild and gentle.
Perfect for everyday use and for keeping babies' skin soft and moisturised.
leaving it soft, supple, cared for, and delicately scented.
Cyclax Baby Moisturising Lotion is specially formulated to minimise the risk of allergies and can be used for parent's skin too.
Use it to moisturise, use it as a cleanser.
Smooth very gently over baby's body to protect from dryness and help keep soft and supple skin.
Made in U.K.