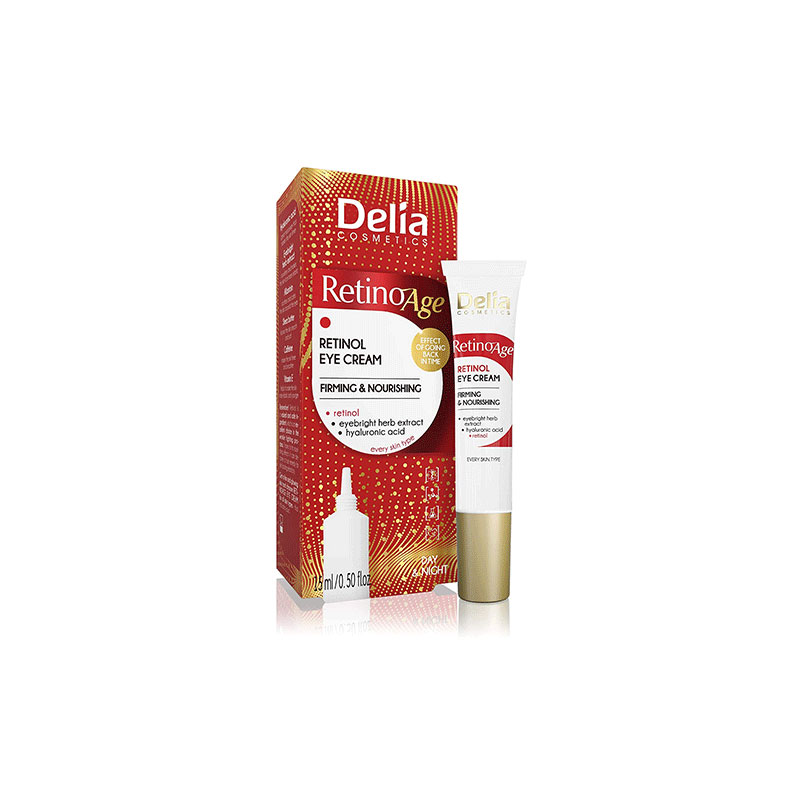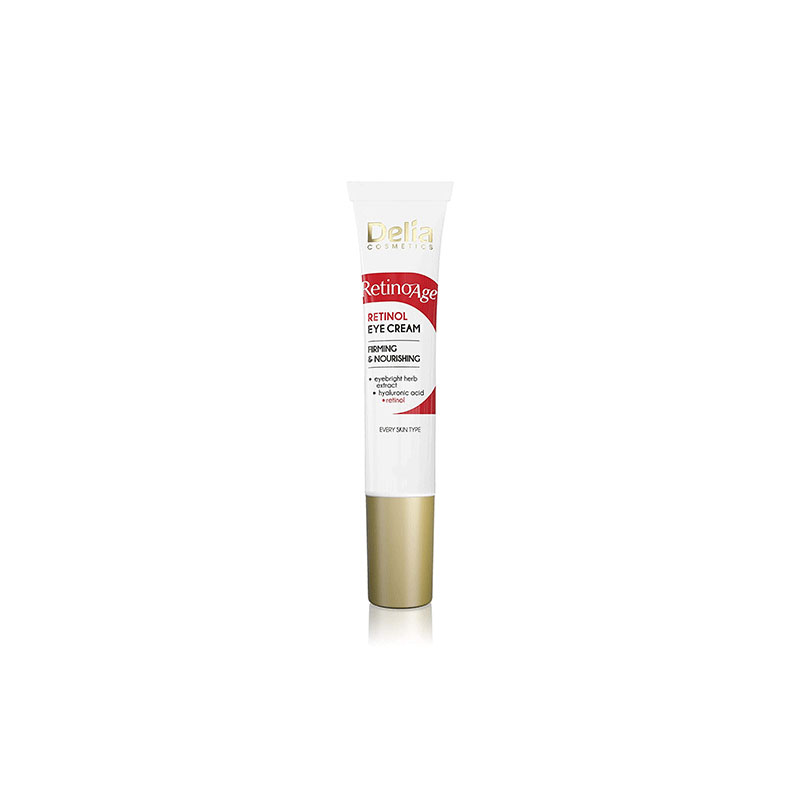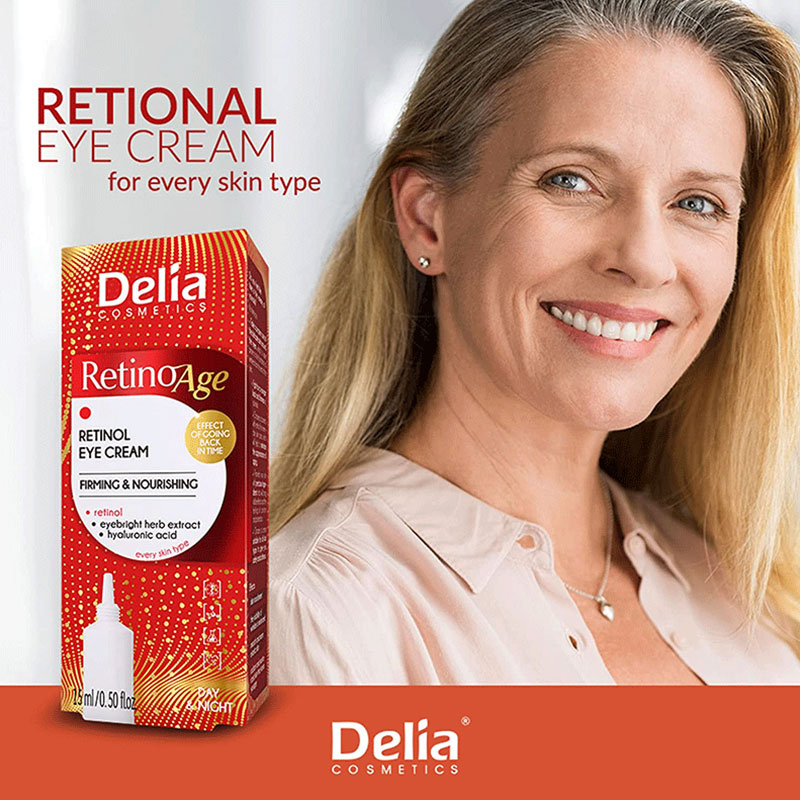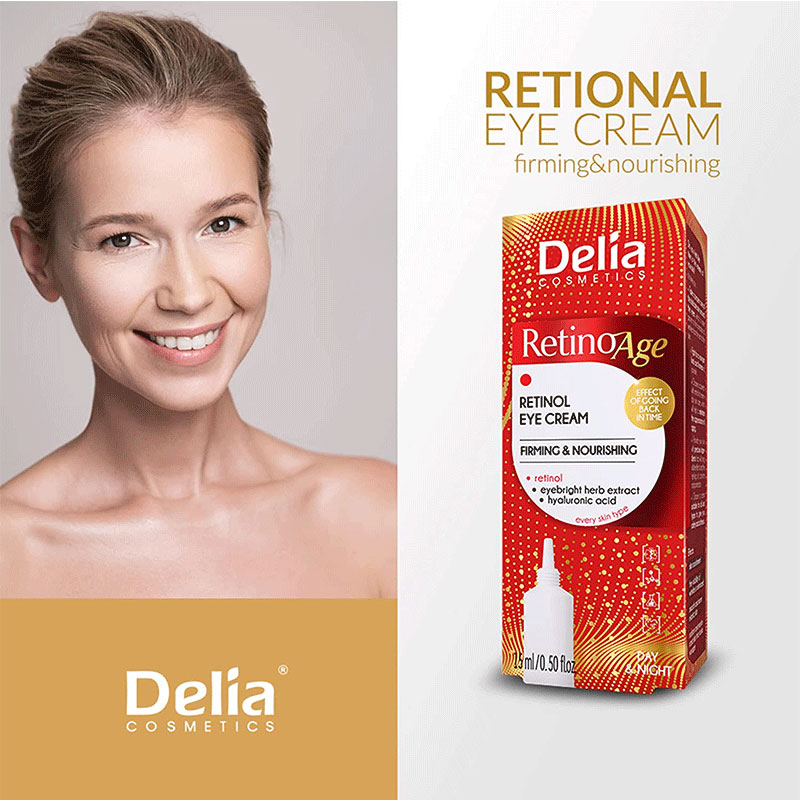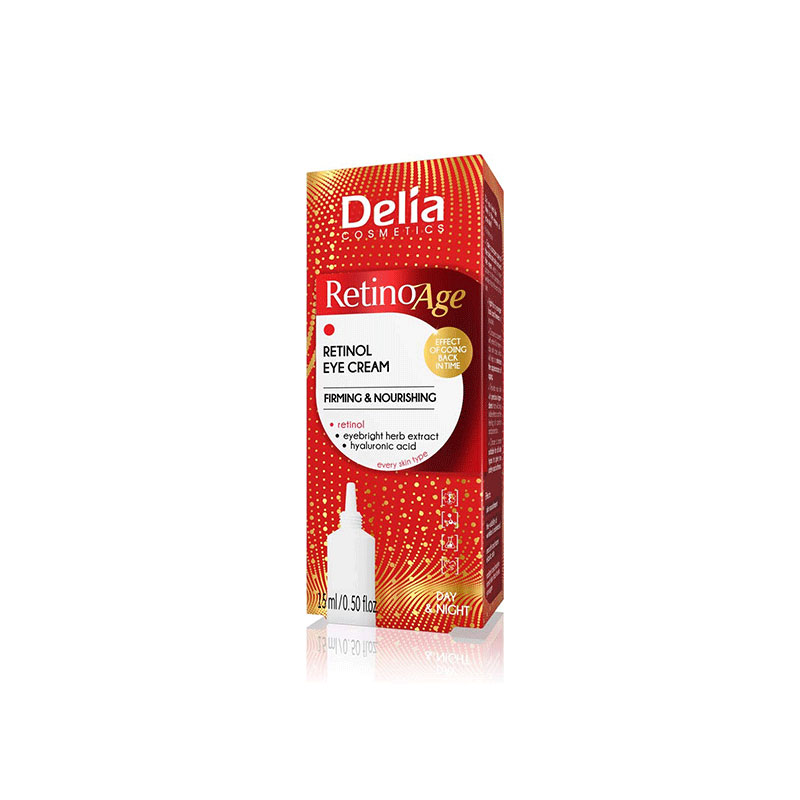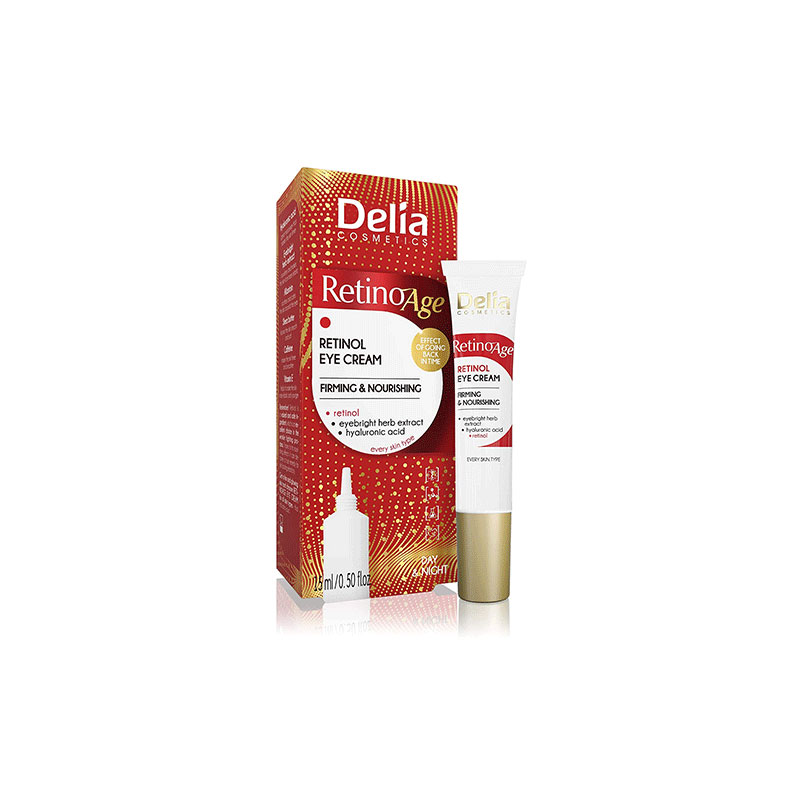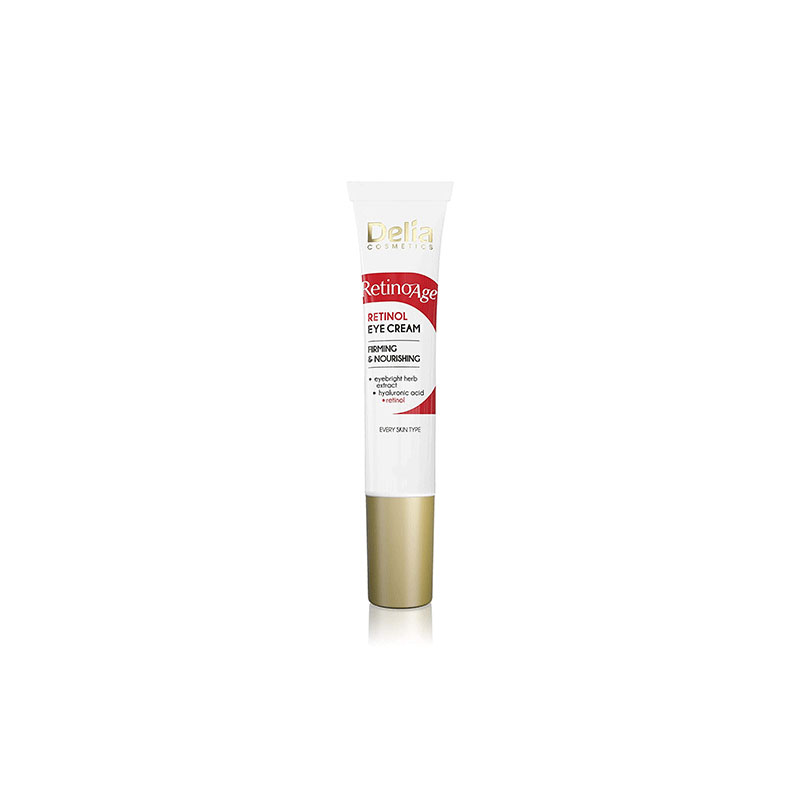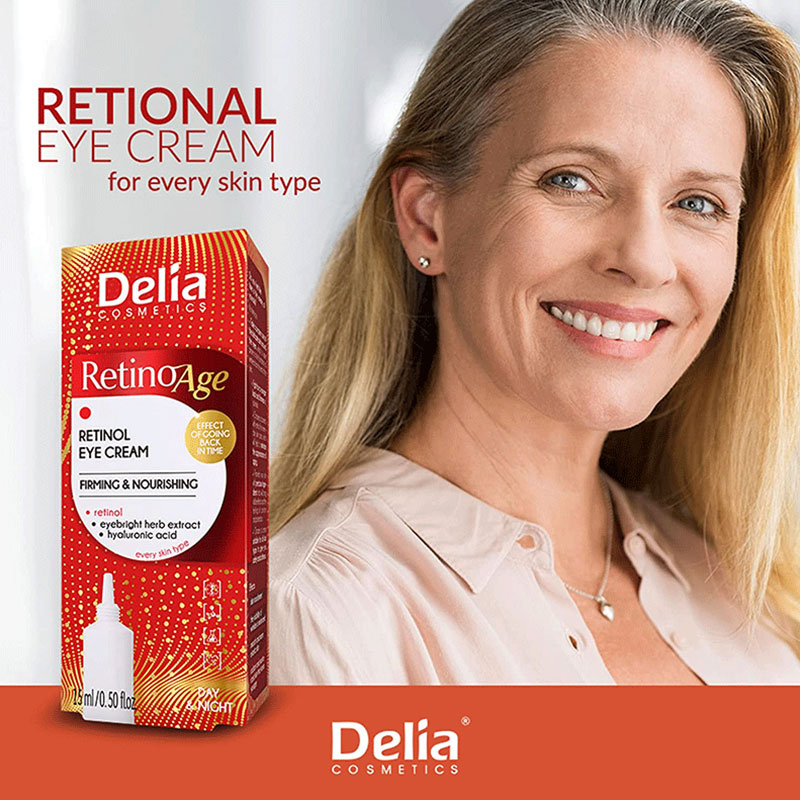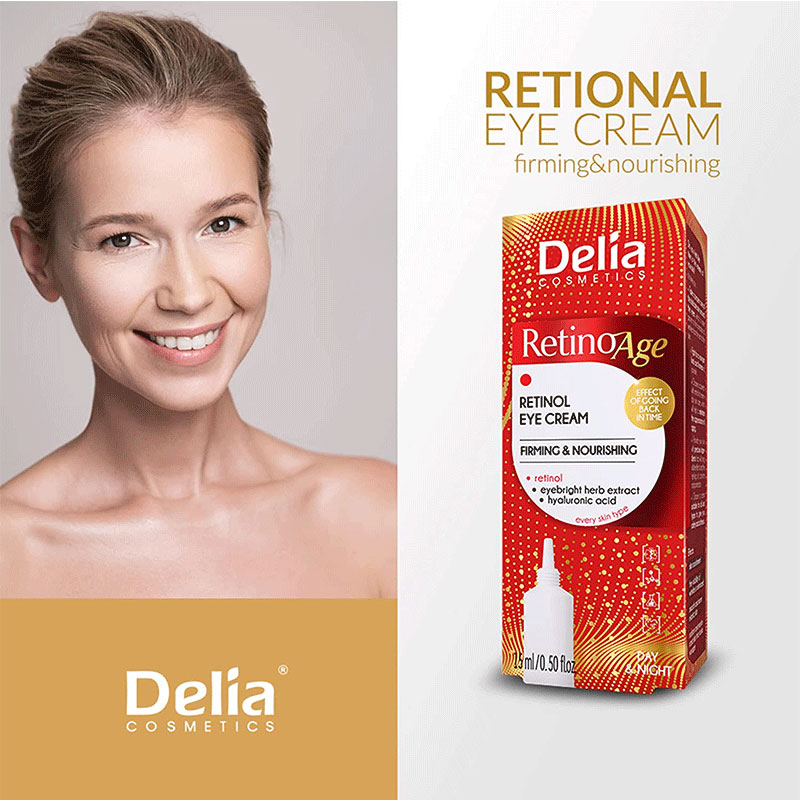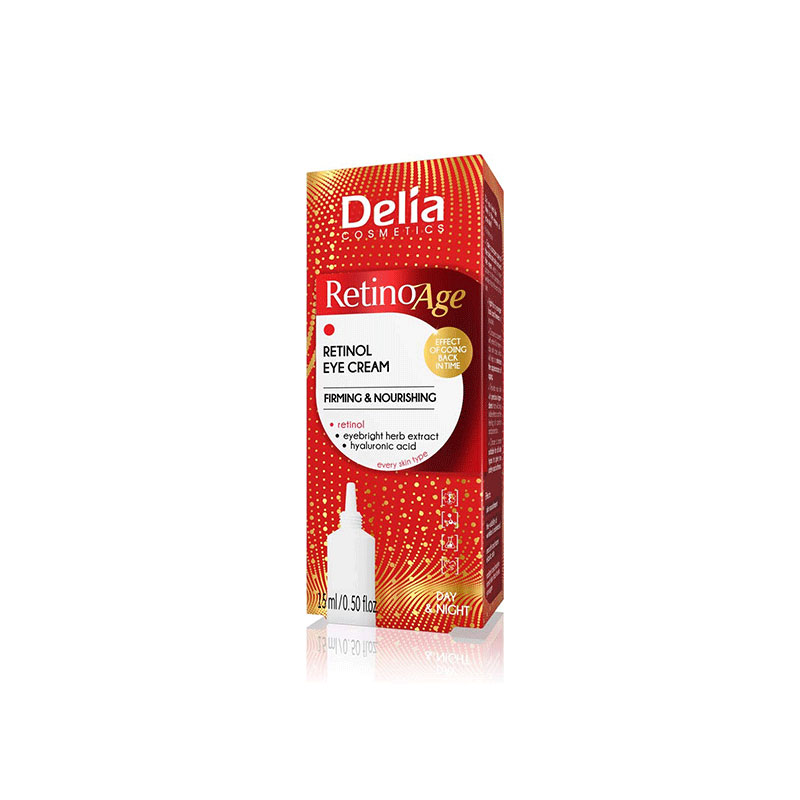 Delia Cosmetics Retino Age Firming & Nourishing Retinol Eye Cream 15ml
Properly takes care of the delicate skin around eyes, which is more prone to the formation of wrinkles than the rest of the skin.
It provides skin care rich in valuable active ingredients that will bring visible results and everyday pleasure and protection: retinol, hyaluronic acid, eyebright herb extract.
It is suitable for every skin type.
It can be used day and night.
Nourishes the skin.
Eliminates the visibility of wrinkles.
Smoothes the skin and gives it elasticity.
Properly moisturizes.
Makes the skin look younger.
Imported from UK.