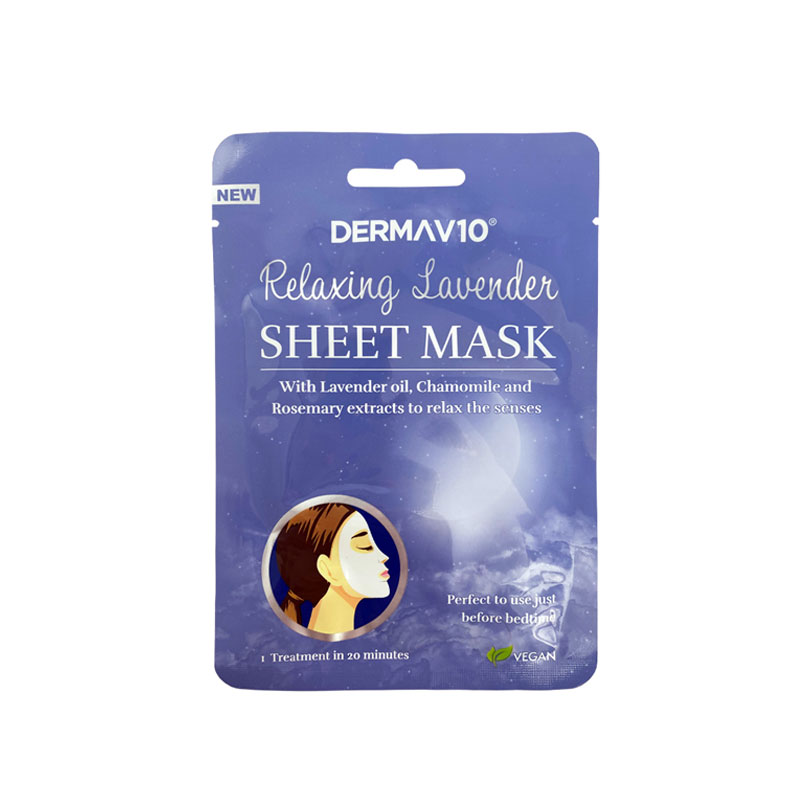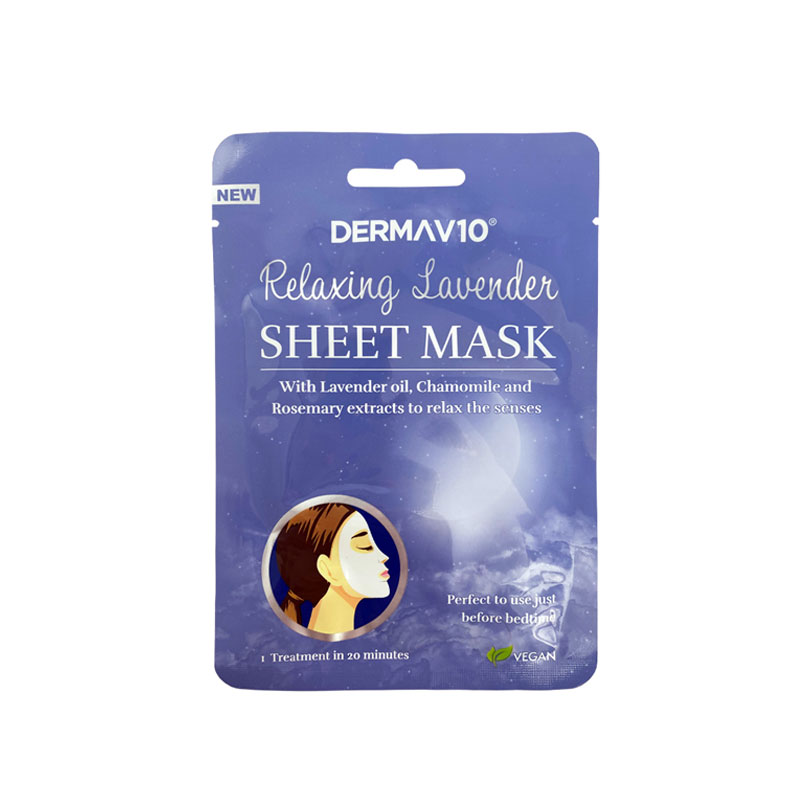 Derma V10 Lavender Sheet Mask
This sheet Mask is perfect to use just before bedtime.
The relaxing Lavender oil, Chamomile and other plant extracts will calm you ready for a restful nights sleep.
Enriched with a special blend of carefully selected herbal extracts to condition and nourish your skin.
Vegan Friendly.
Made In China.