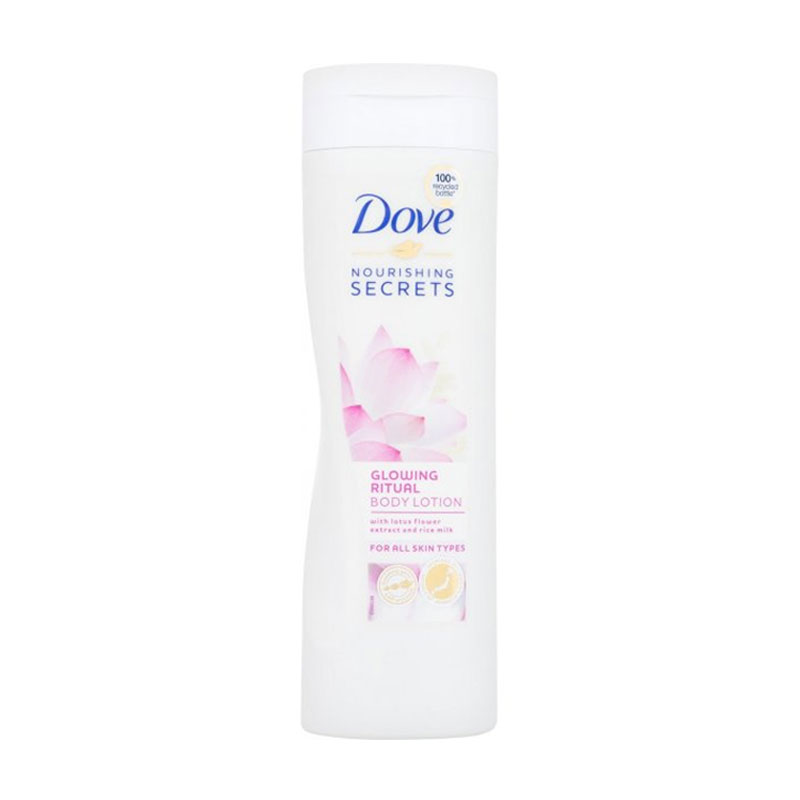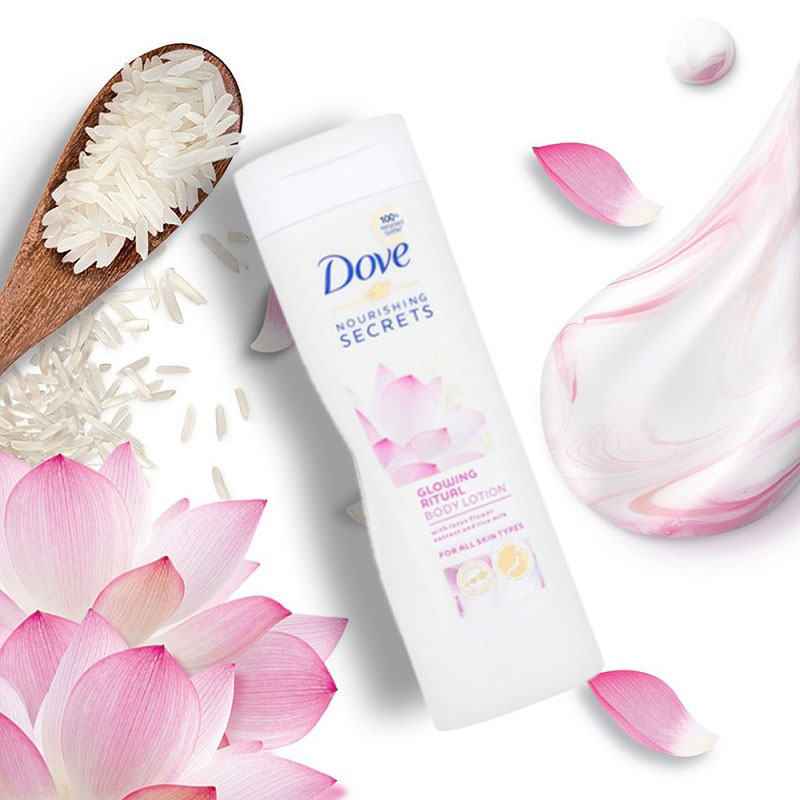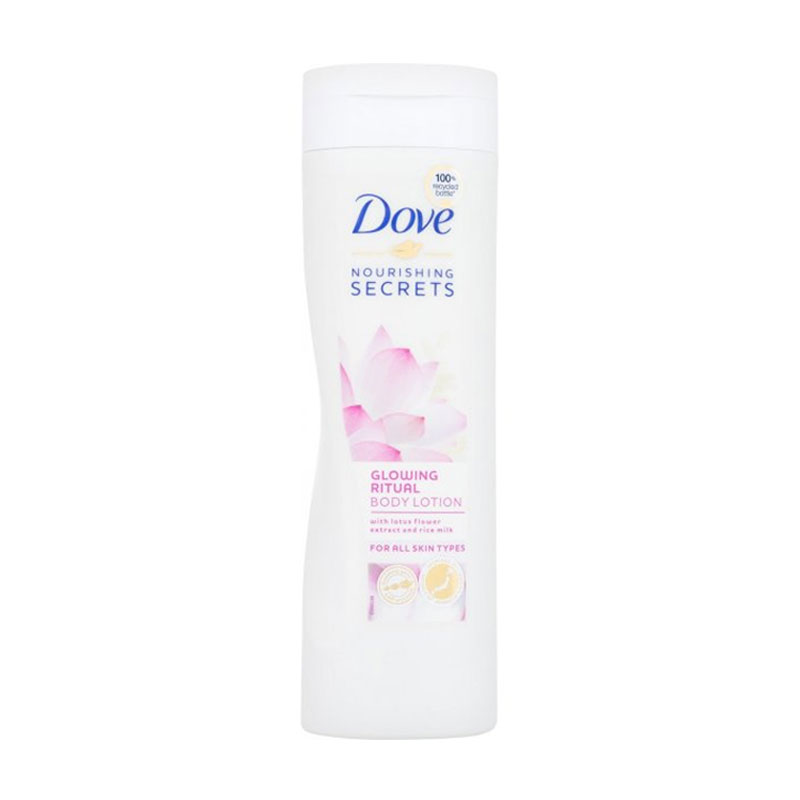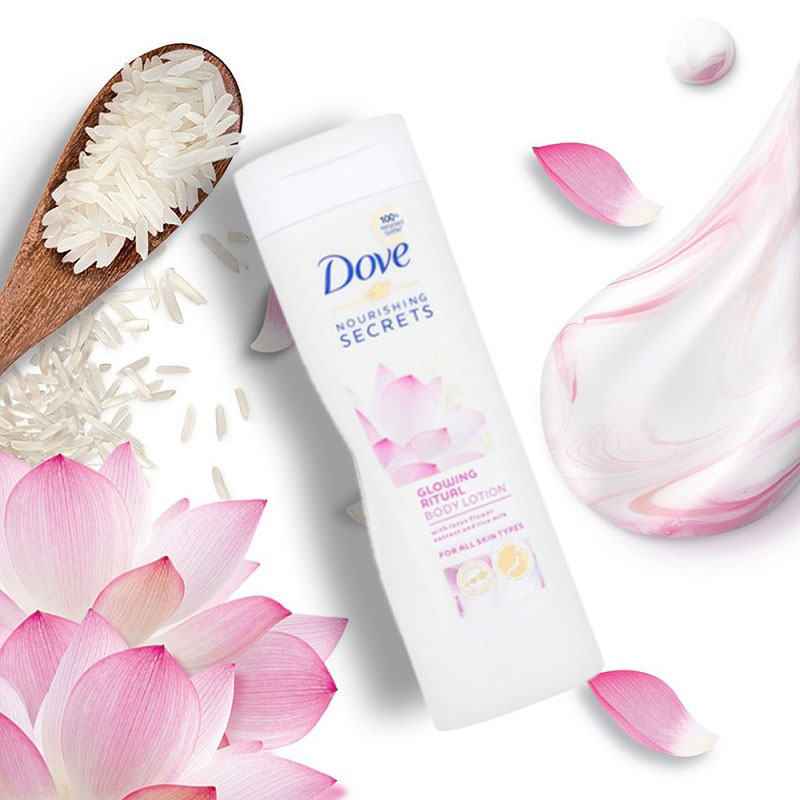 Dove Body Glowing Ritual Body Lotion For All Skin Types 400ml
The best moisturisation for skin.
For long lasting soft, smooth and radiant skin.
Dove's superior nourishing power now meets nature.
Fifty years of Dove's expertise in nourishment and care is combined with exquisite and unique ingredients.
Radiant looking and extra soft skin.
Combines exotic nature inspired ingredients lotus flower and rice milk.
Radiant looking skin that feels silky soft.
Skin type: All skin type.
Made in Germany.