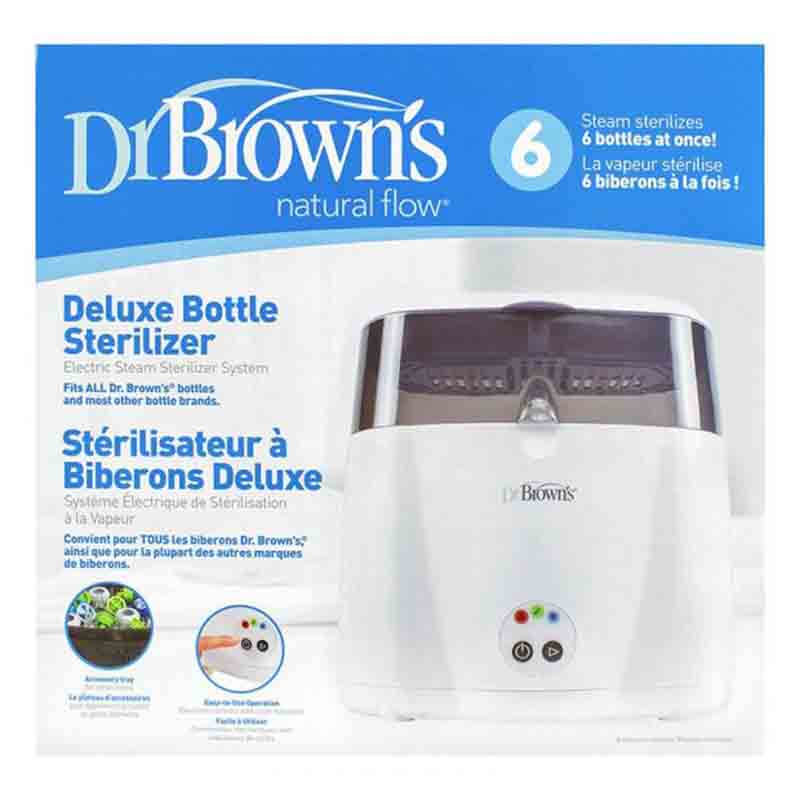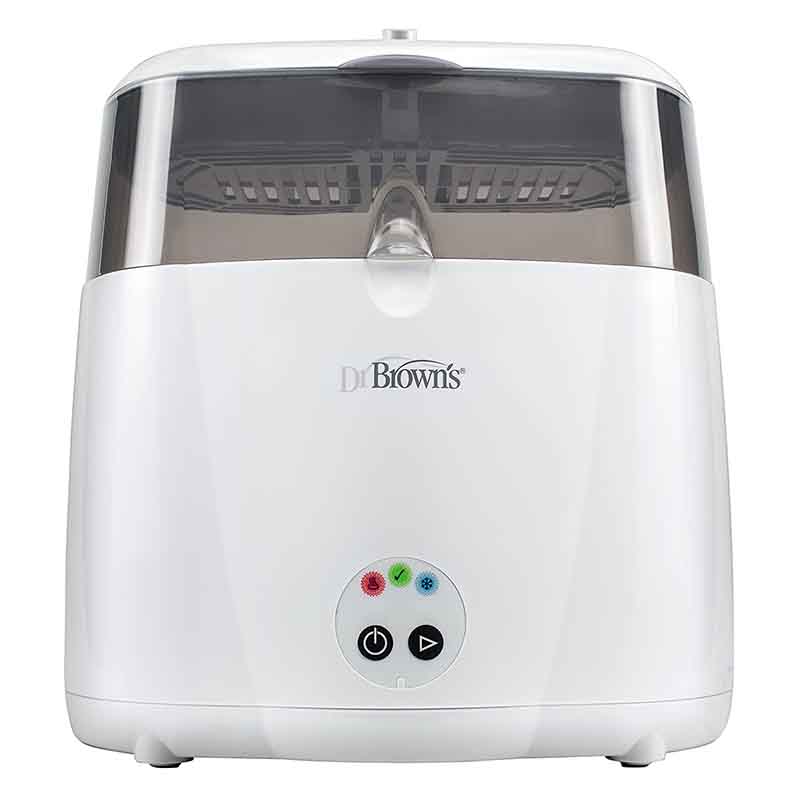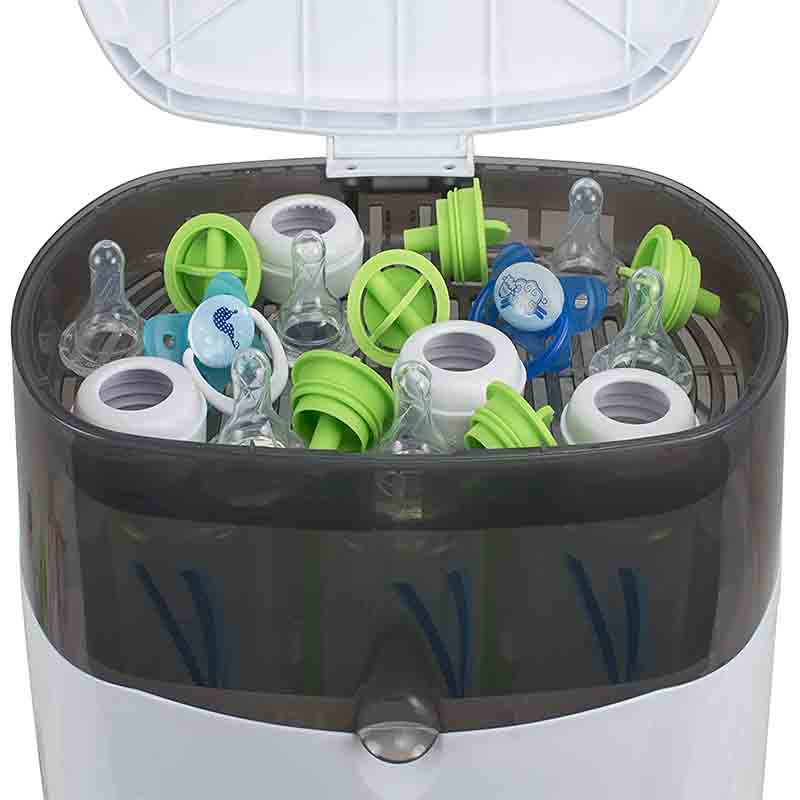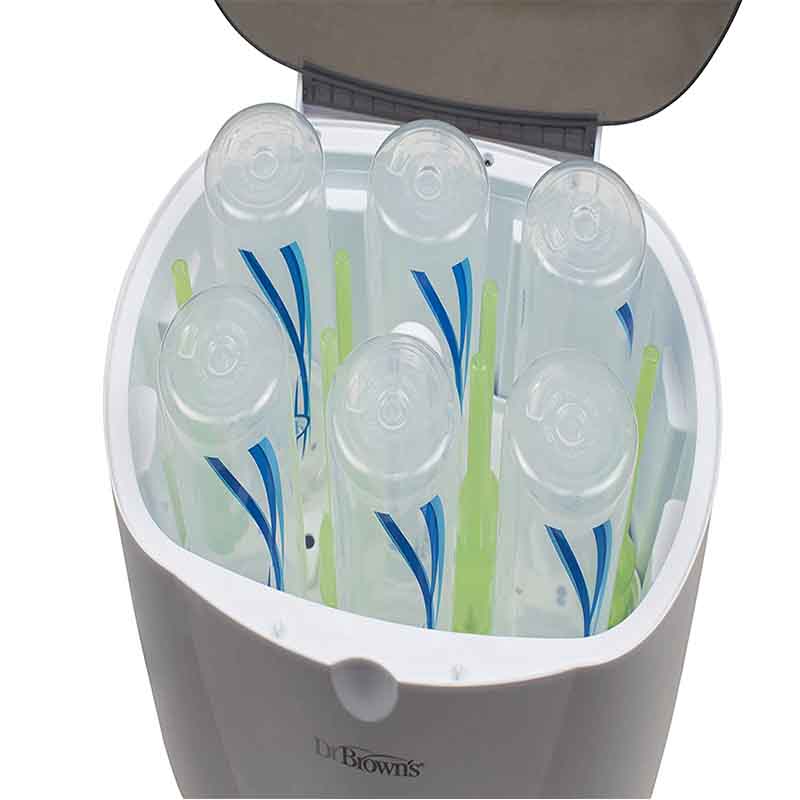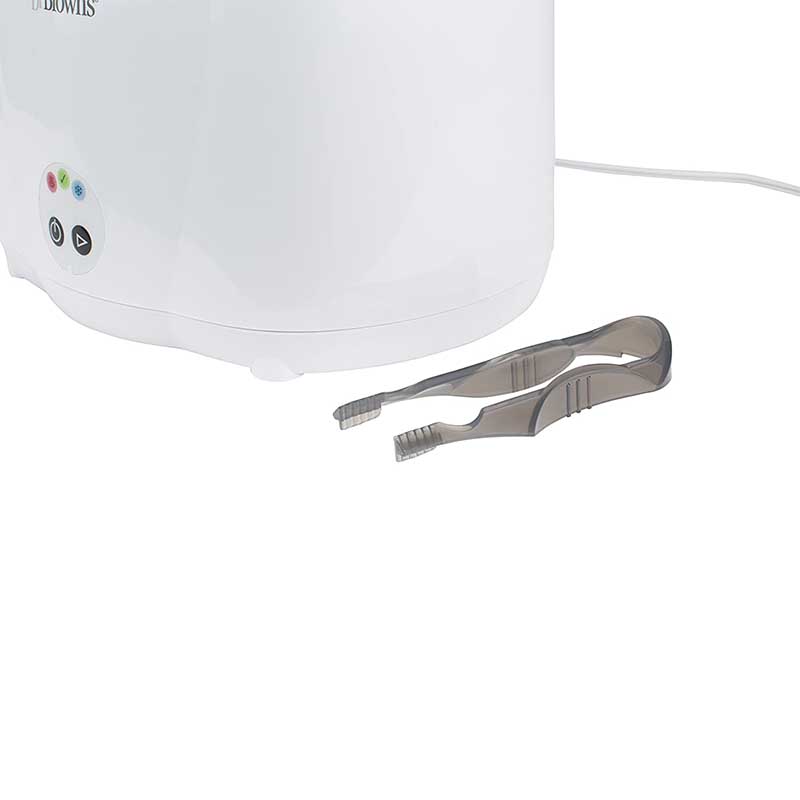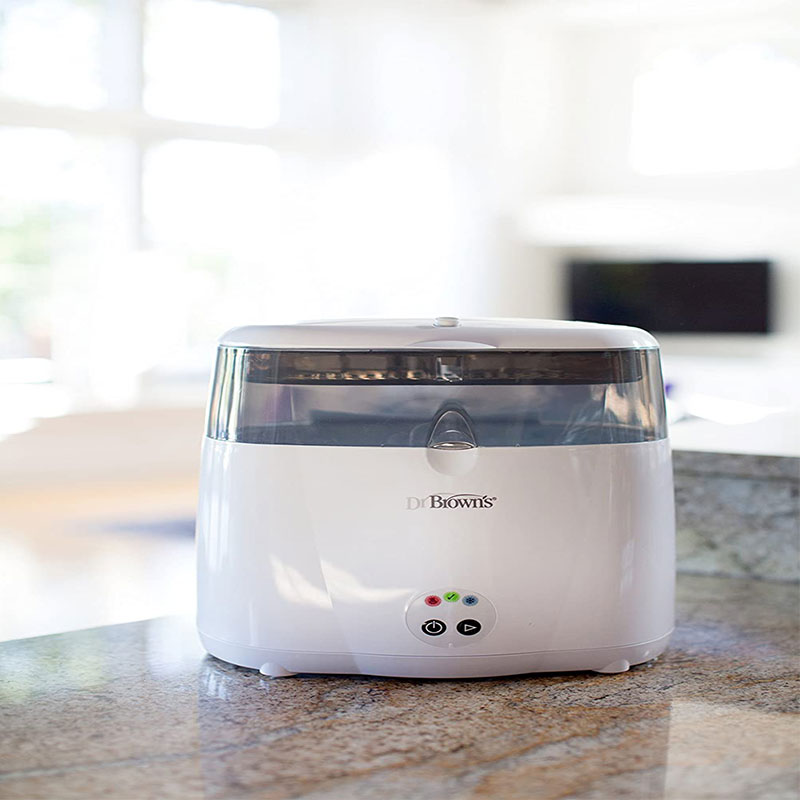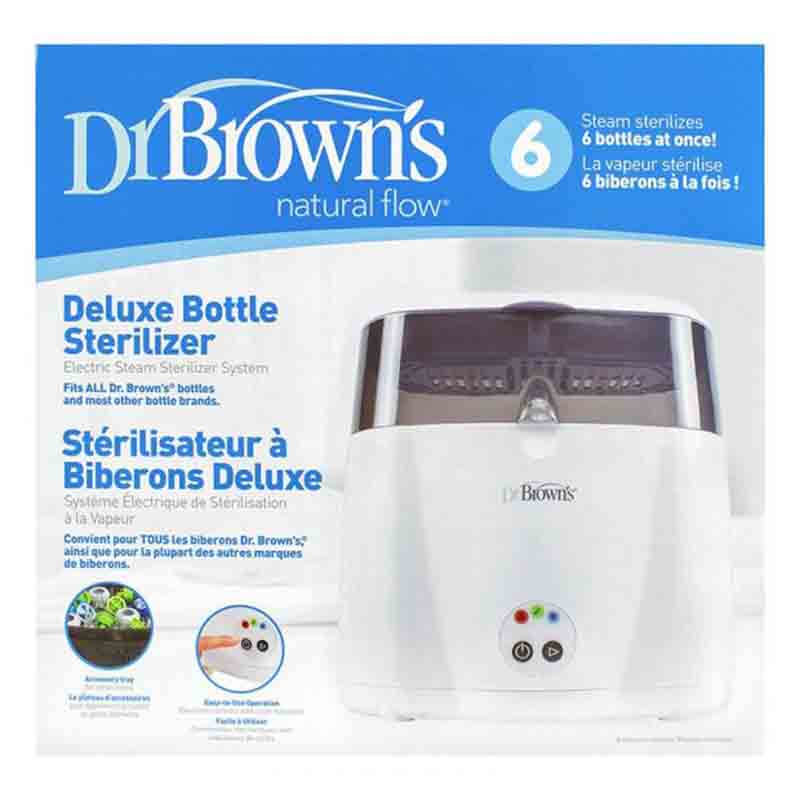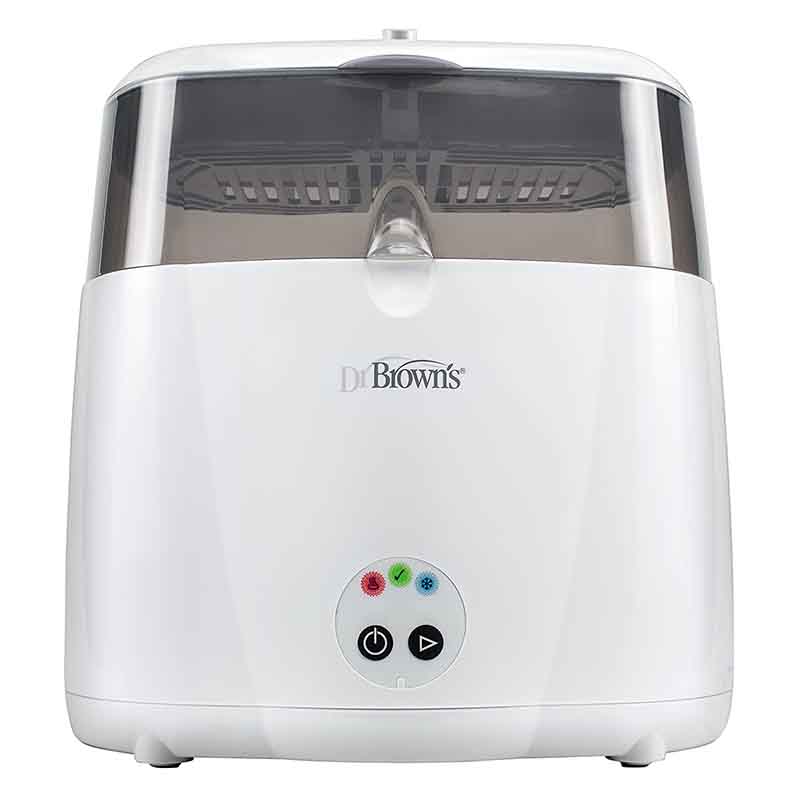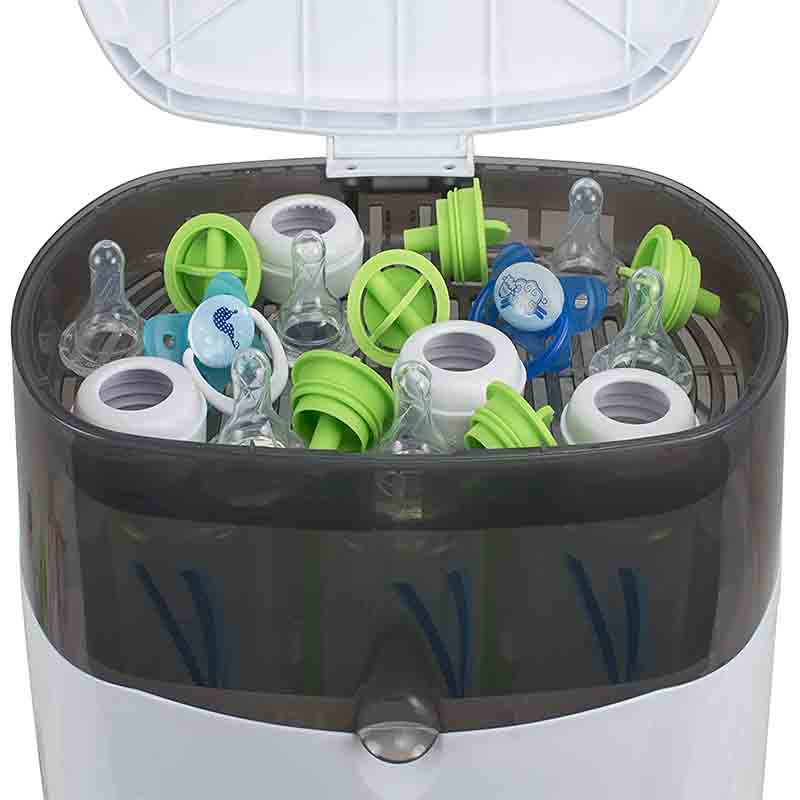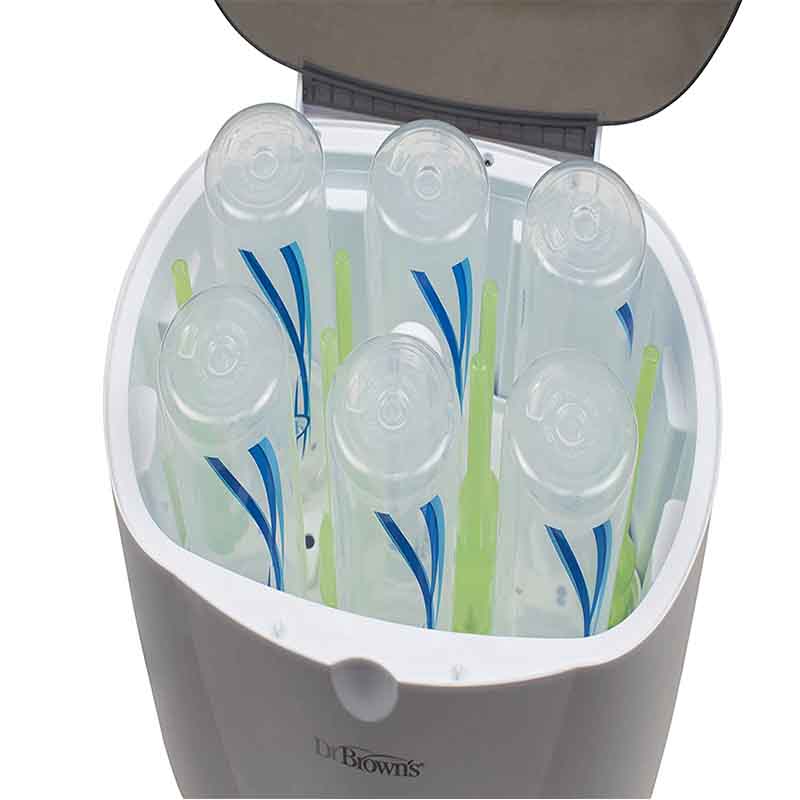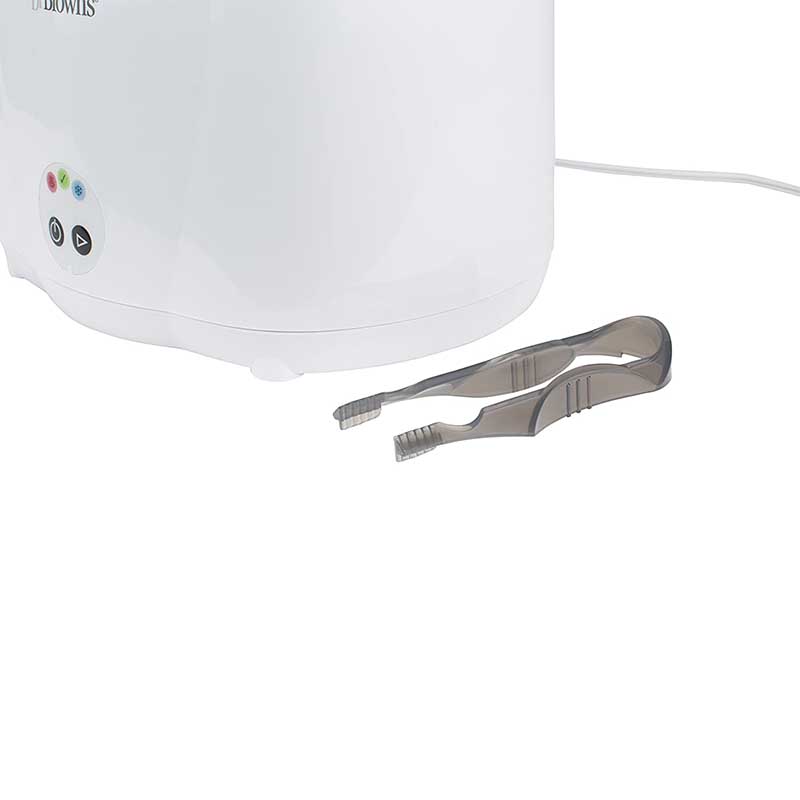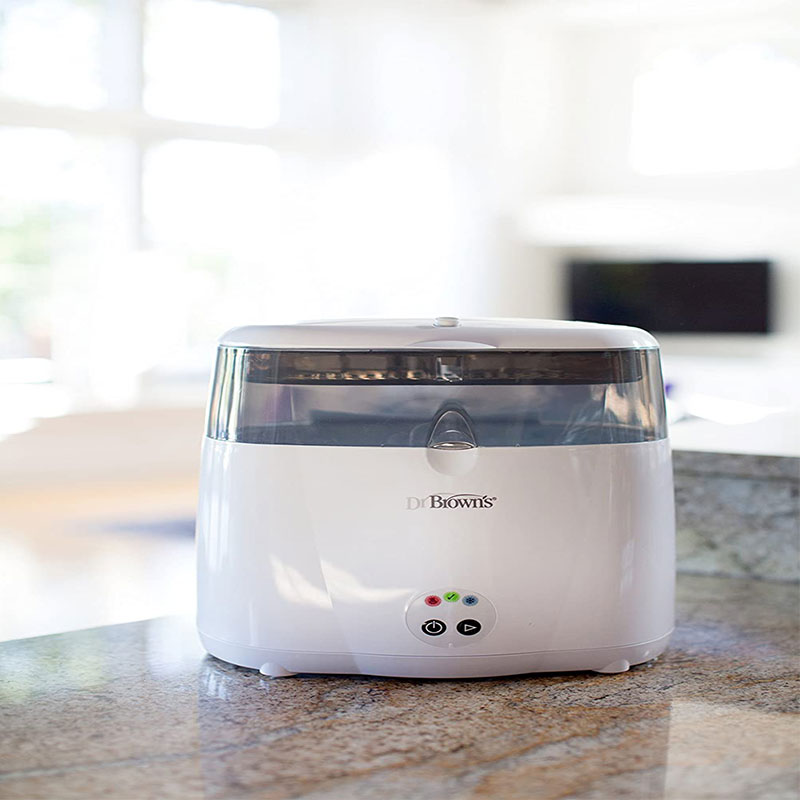 Dr Brown's Deluxe Bottle Electric Steam Steriliser (3986)
Deluxe Bottle Sterilizer uses steam to sterilize six bottles at once.
This convenient electric steam sterilizer system fits ALL Dr. Brown's® bottles and most other bottle brands.
Easy to use and operate.
This unit features electronic controls with cycle indicators plus an auto shut-off when the cycle is complete.
Removable tray is designed to position bottles so steam is directed in each bottle.
Built-in accessory tray holds bottle parts, nipples, and even pacifiers.
Also includes tongs and measuring cup and features attractive new gray and white design.
Imported from UK.