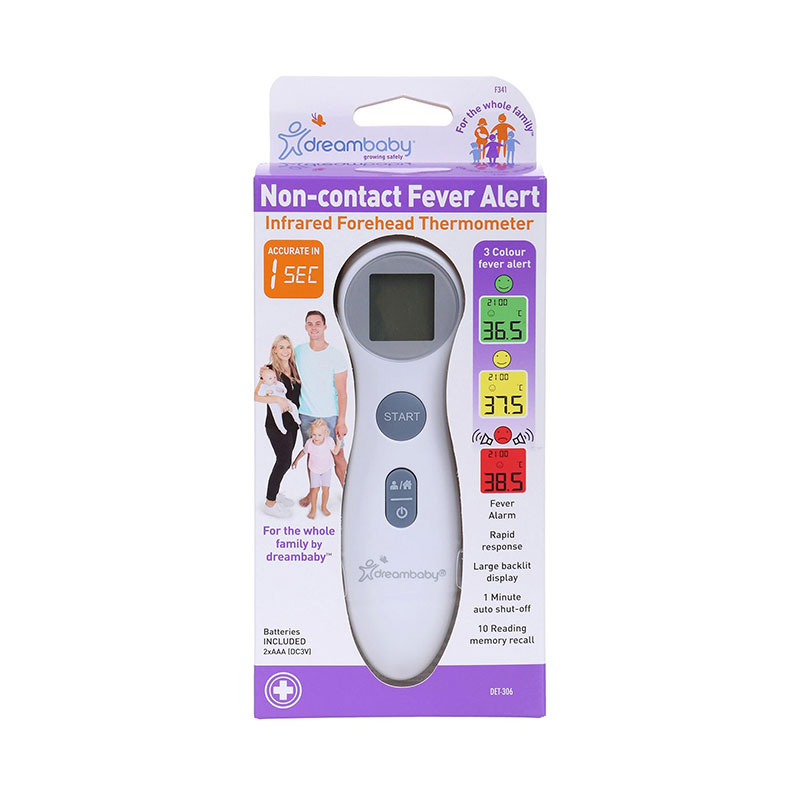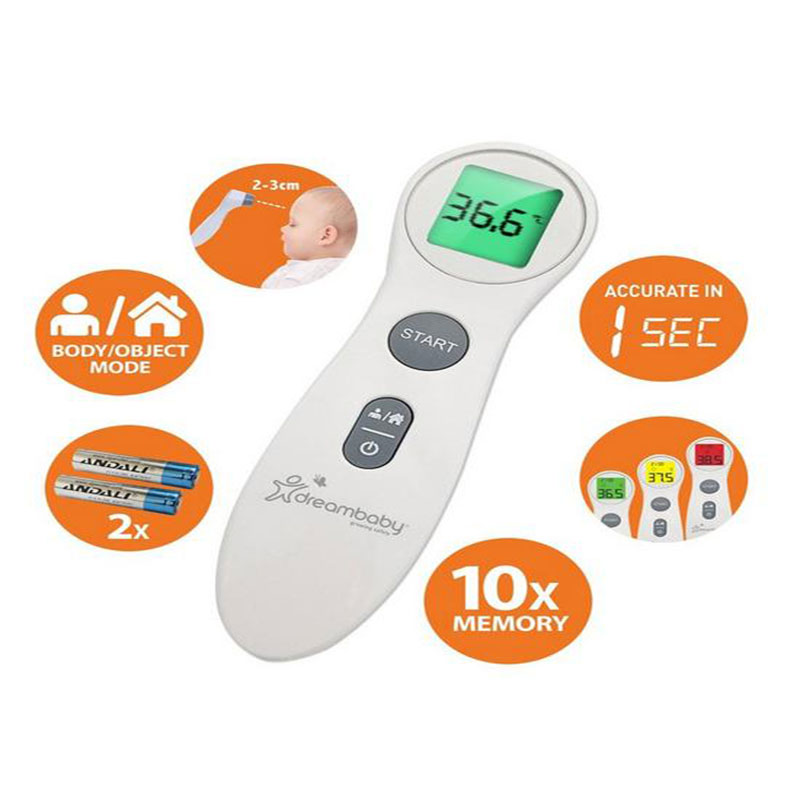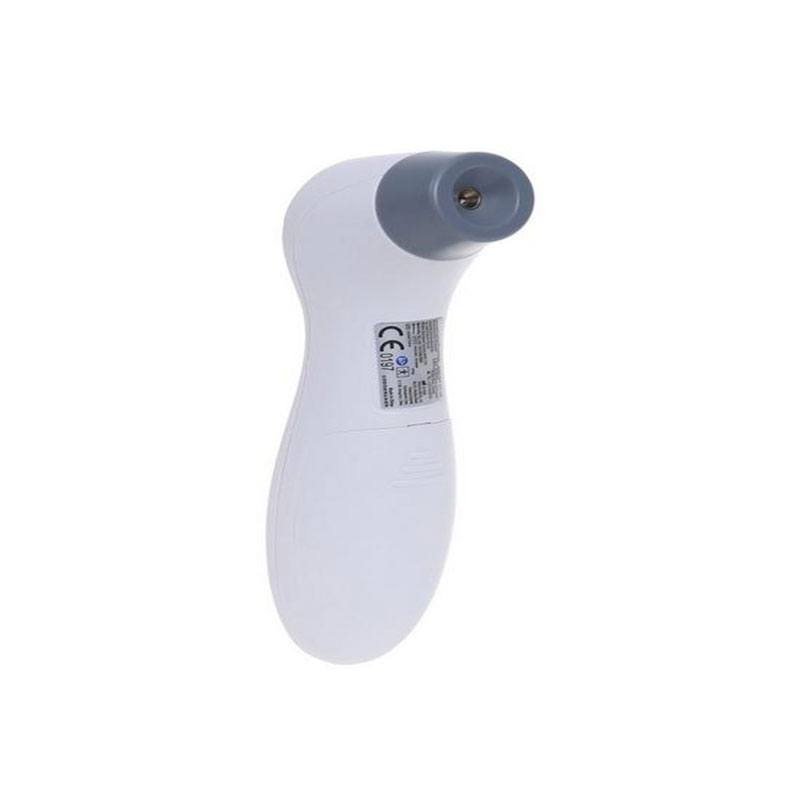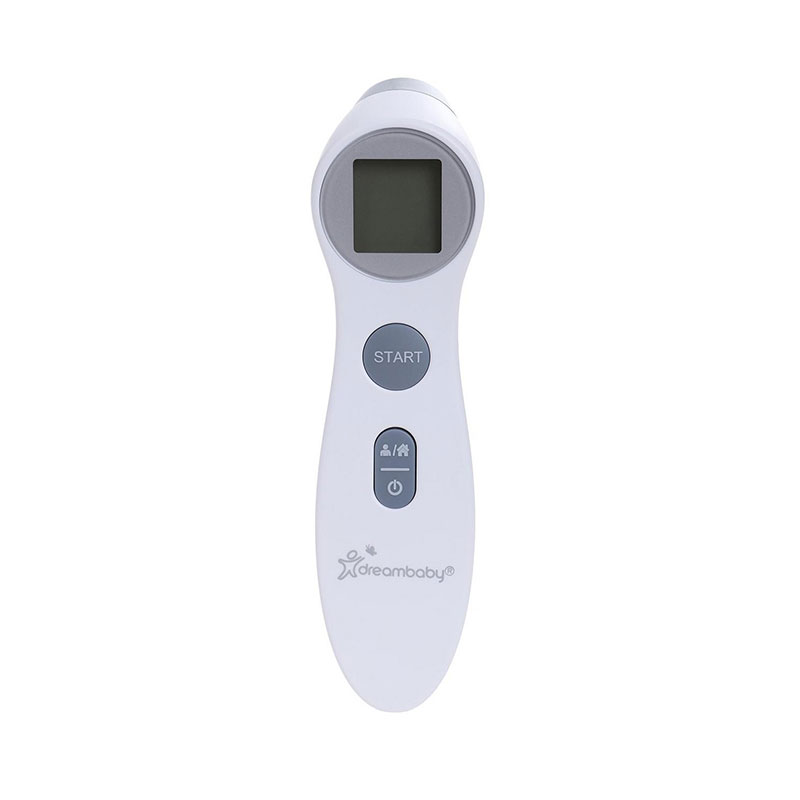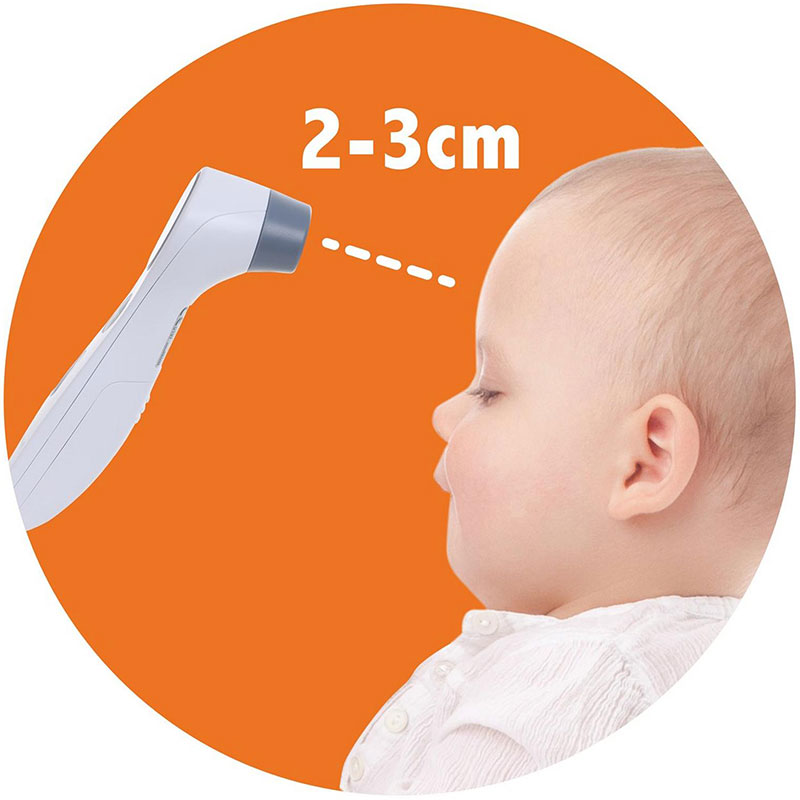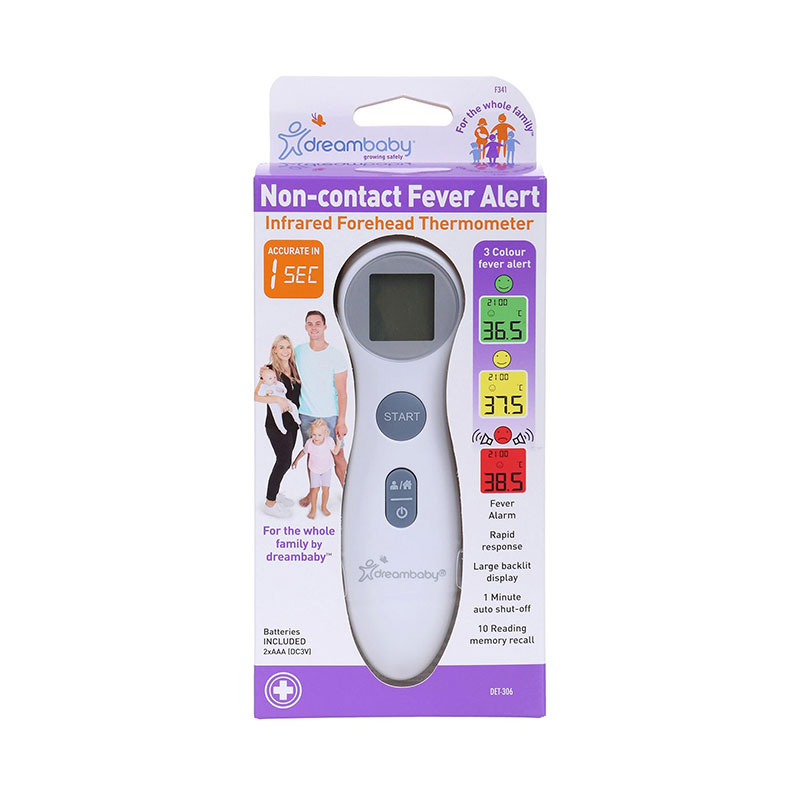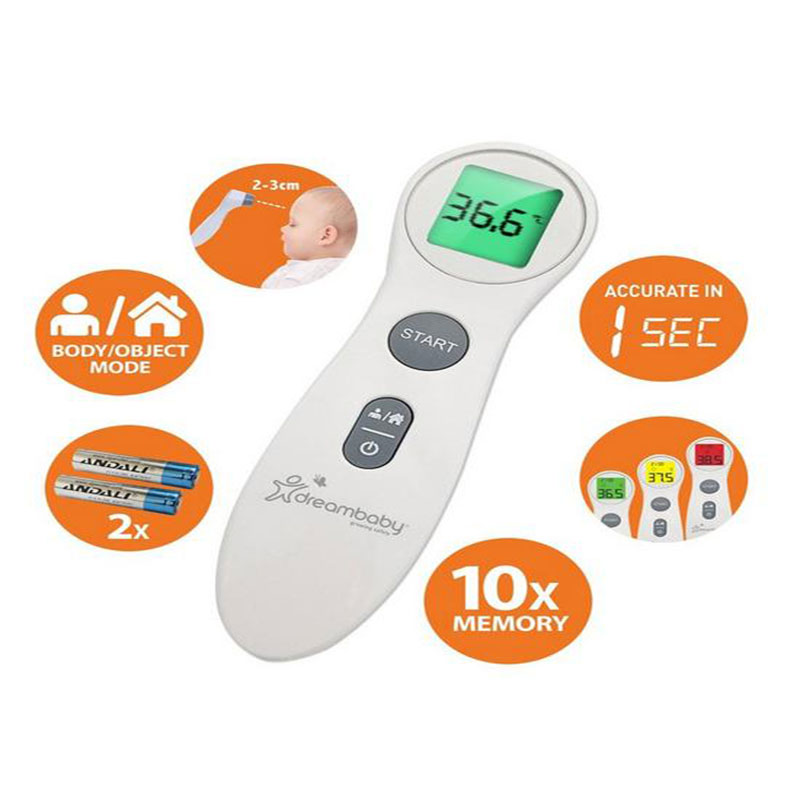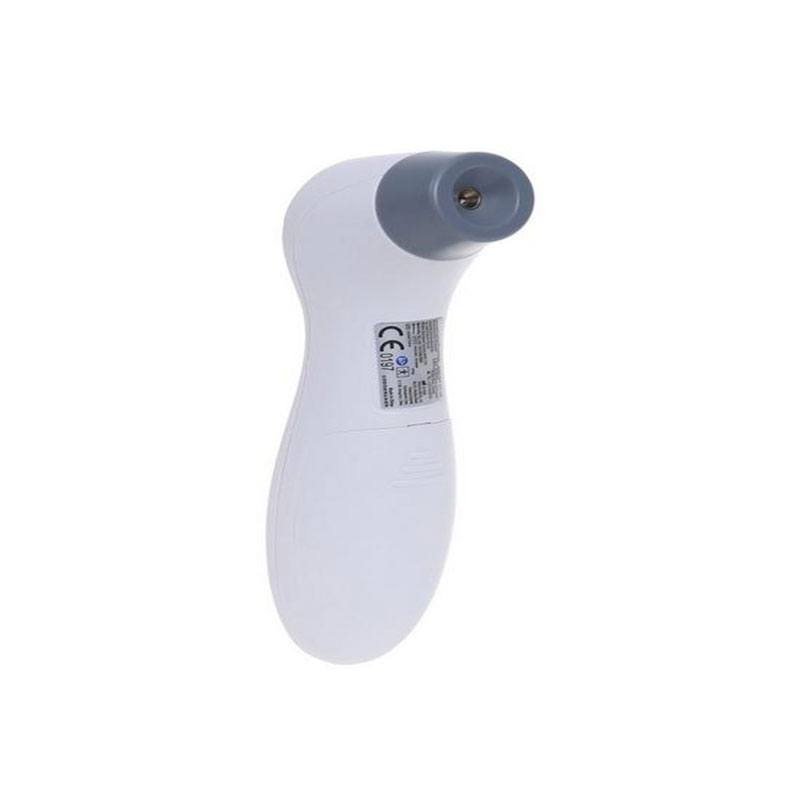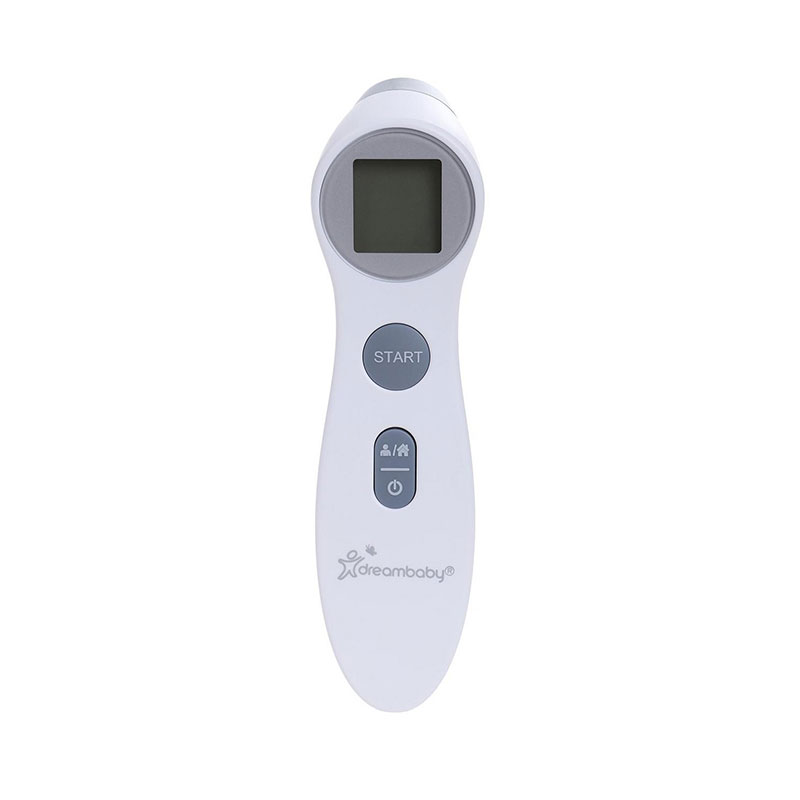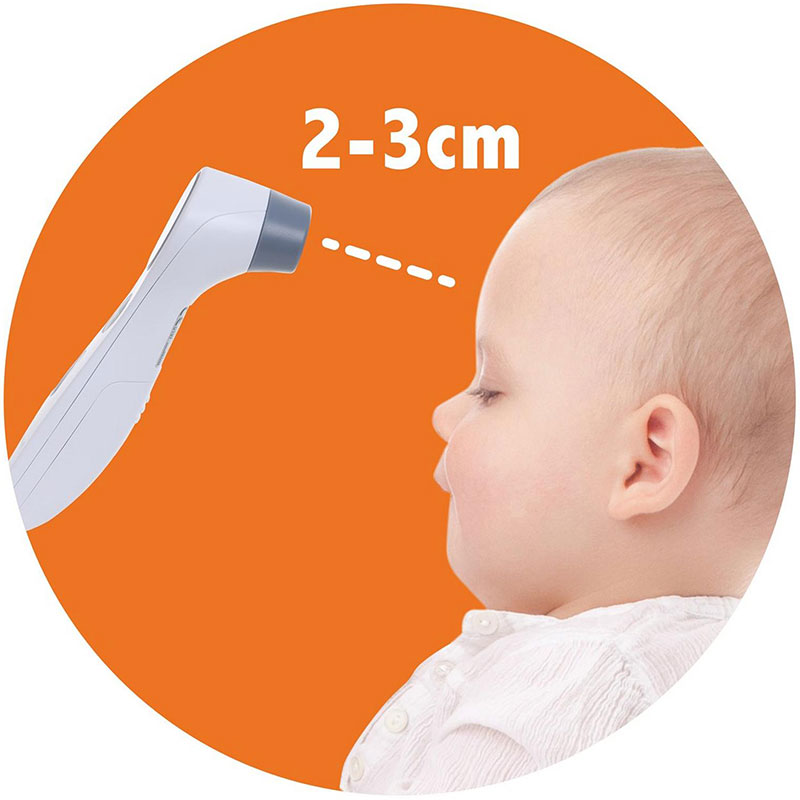 Dreambaby Infrared Forehead Thermometer
The Dreambaby Infrared Forehead Digital Thermometer provides fast, reliable readings and requires no skin contact at all.
This is a fantastic 1 Second Fever Alert Digital Thermometer.
Simply hold the thermometer 2 to 3 cm from the forehead to get a reading within moments.
Three colour LCD backlight with Fever Alert (Red for fever, Green for normal, Yellow for Cold).
This clever Thermometer also stores the past 10 temperatures taken.
Made In China.
Imported From U.K.