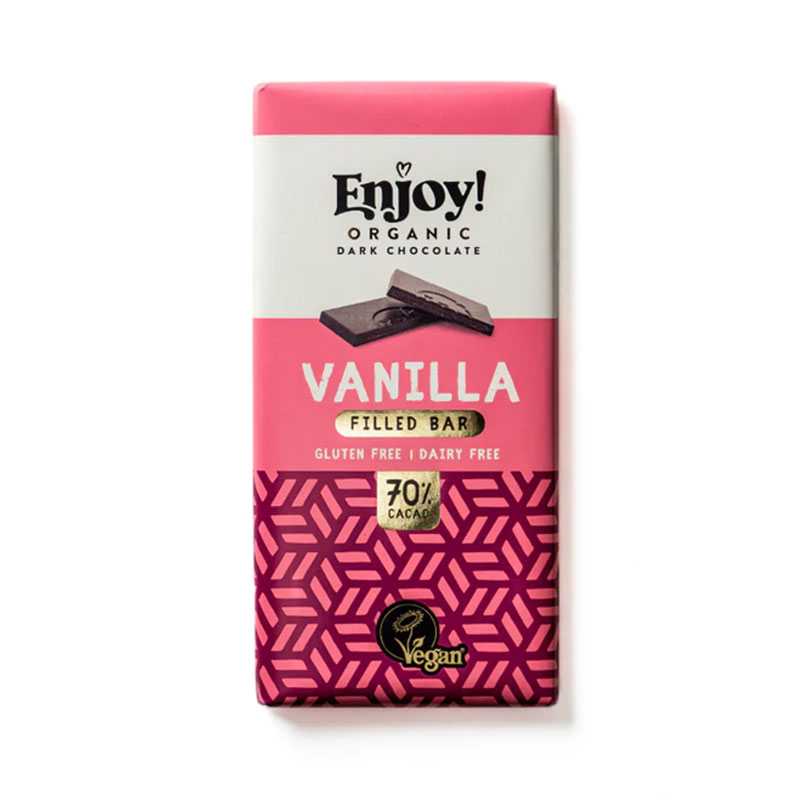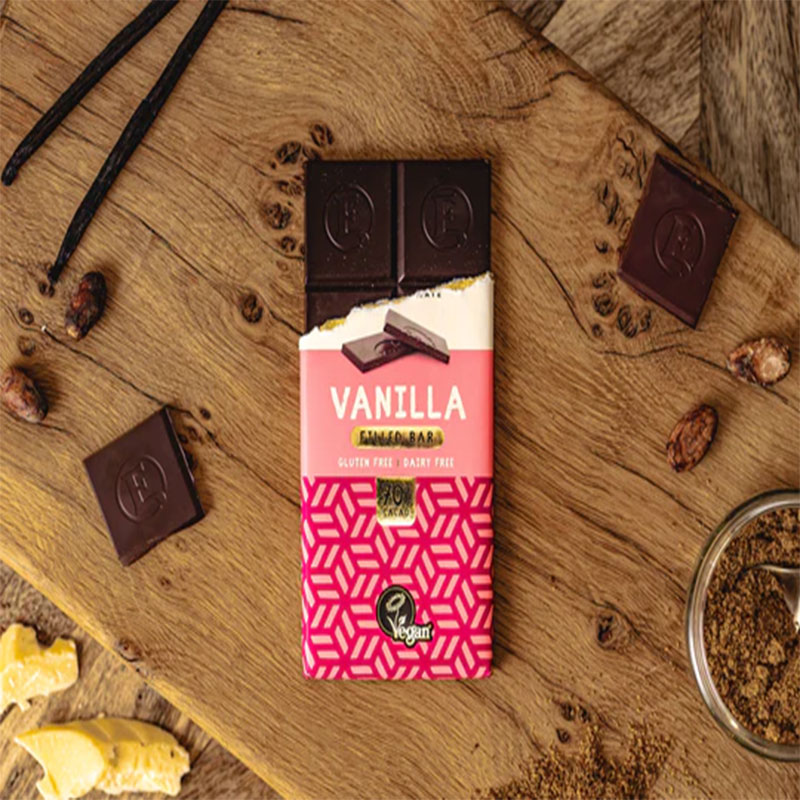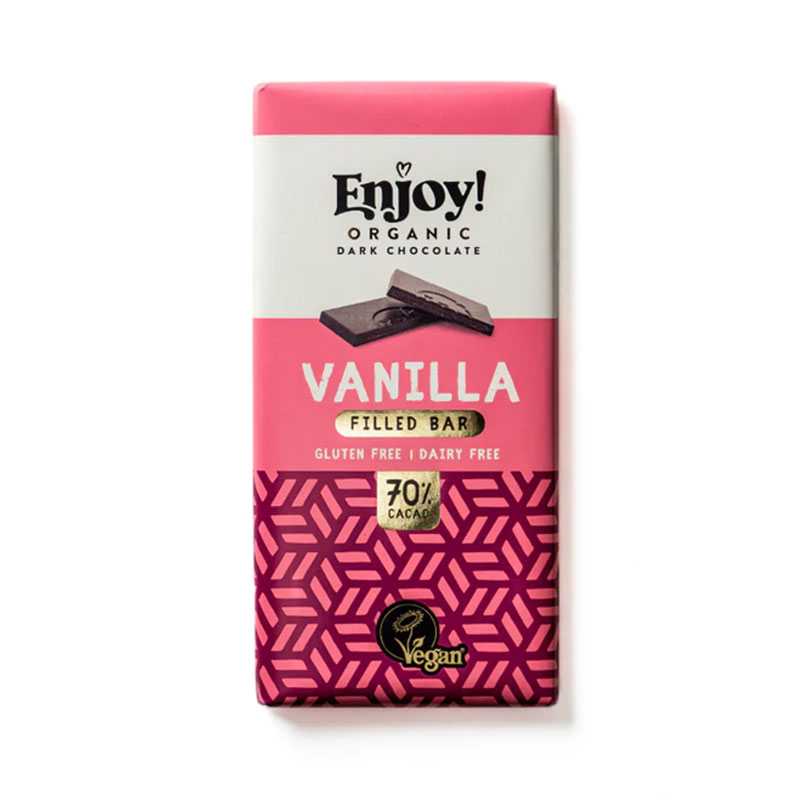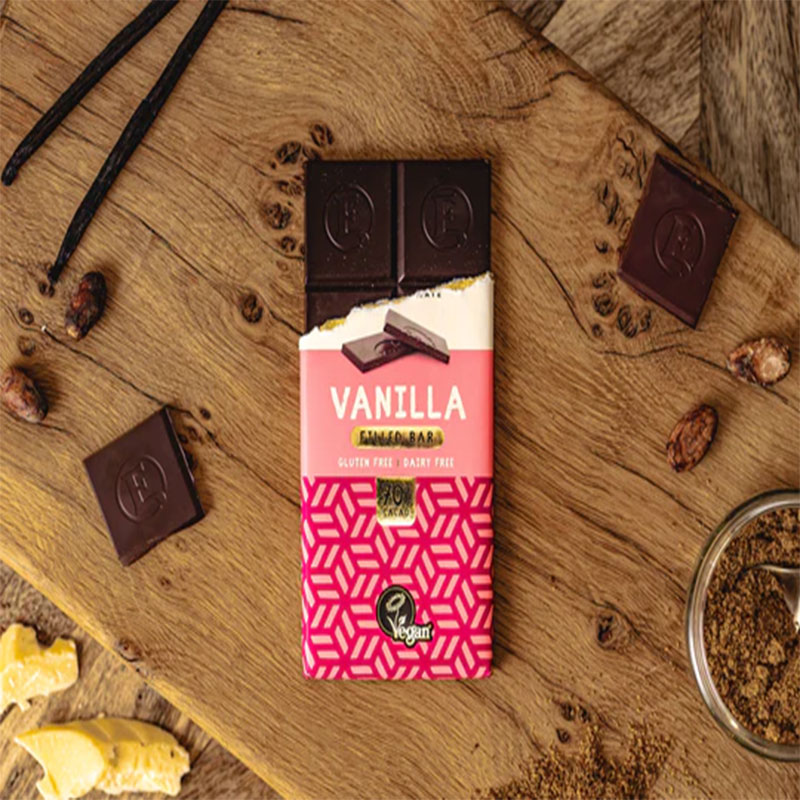 Enjoy Organic Dark Chocolate Bar 70g - Vanilla Filled
Expire Date: 19-08-2023.
Enjoy's Vegan Vanilla Filled chocolate bar tastes so delicious it's hard to believe it's Free From dairy.
Gluten free and soya free.
Fans of this bar enjoy the contrasting taste and texture of the Madagascan vanilla-sweetness of its soft centre, with its dark 70% chocolate outer.
Vanilla Filled chocolate bar is made with just a handful of natural Organic ingredients, including coconut sugar, which use in preference to refined sugar.
Dark chocolate contains: cocoa solids 70% minimum.
Made In U.K.