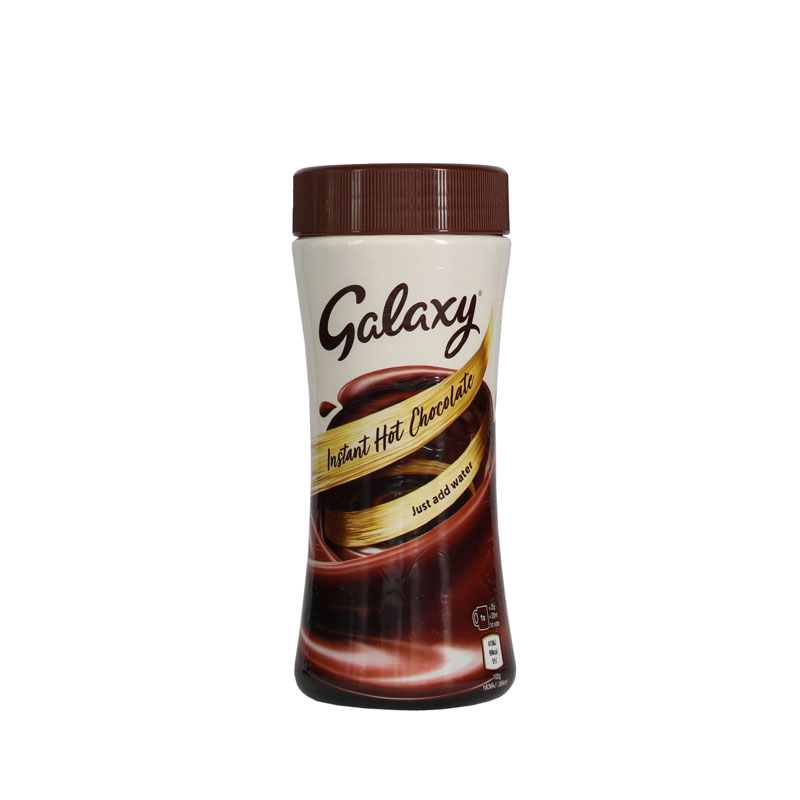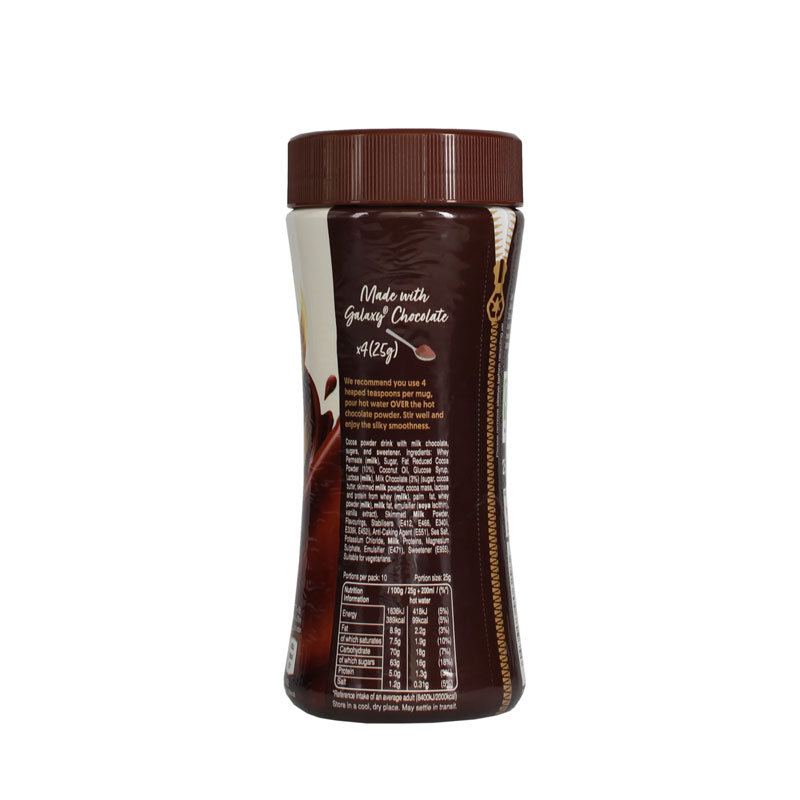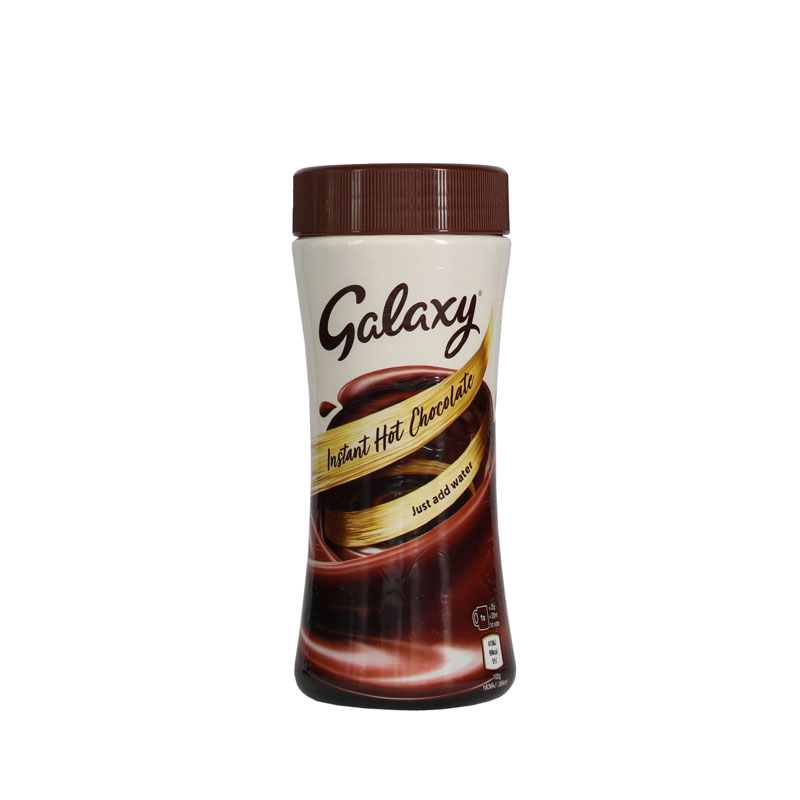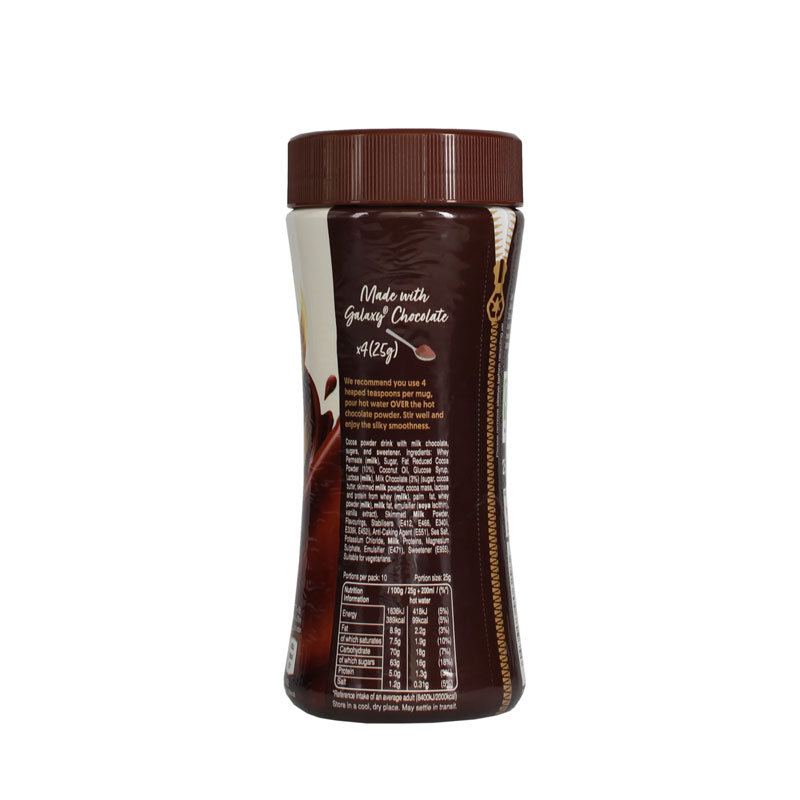 Galaxy Instant Hot Chocolate 250g
Expire Date: 14 September 2023​.
Indulge with Galaxy, with their Instant Hot Chocolate mix.
Think chocolate powder, think indulgence, think Galaxy hot chocolate.
Simply add water to the cocoa powder, with milk chocolate, sugars, and sweetener, and enjoy a taste out of this world.
Galaxy Instant Hot Chocolate.
Suitable for vegetarians.
Made with Galaxy chocolate.
Imported from UK.