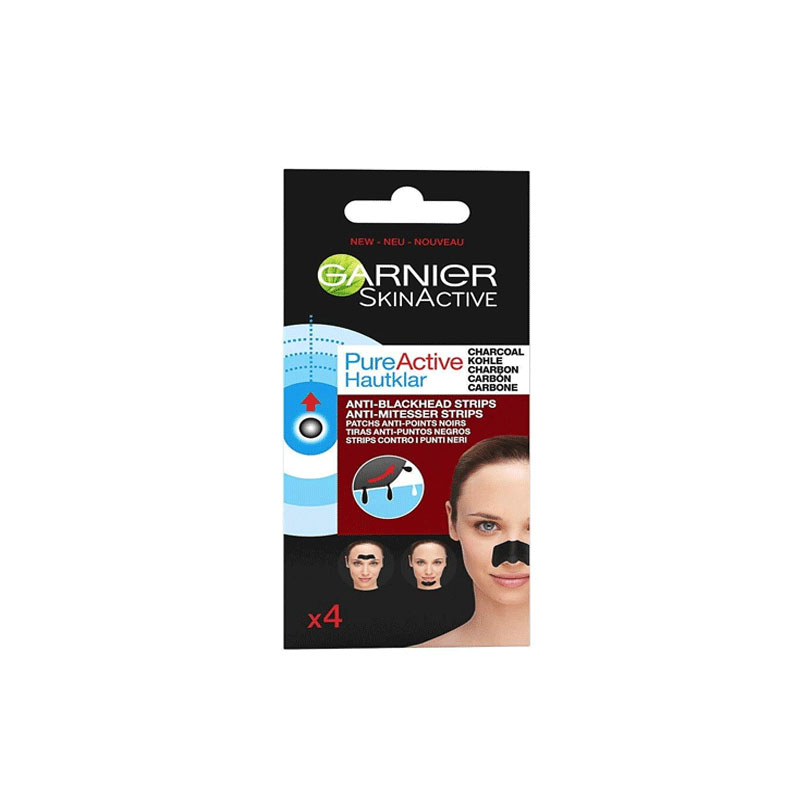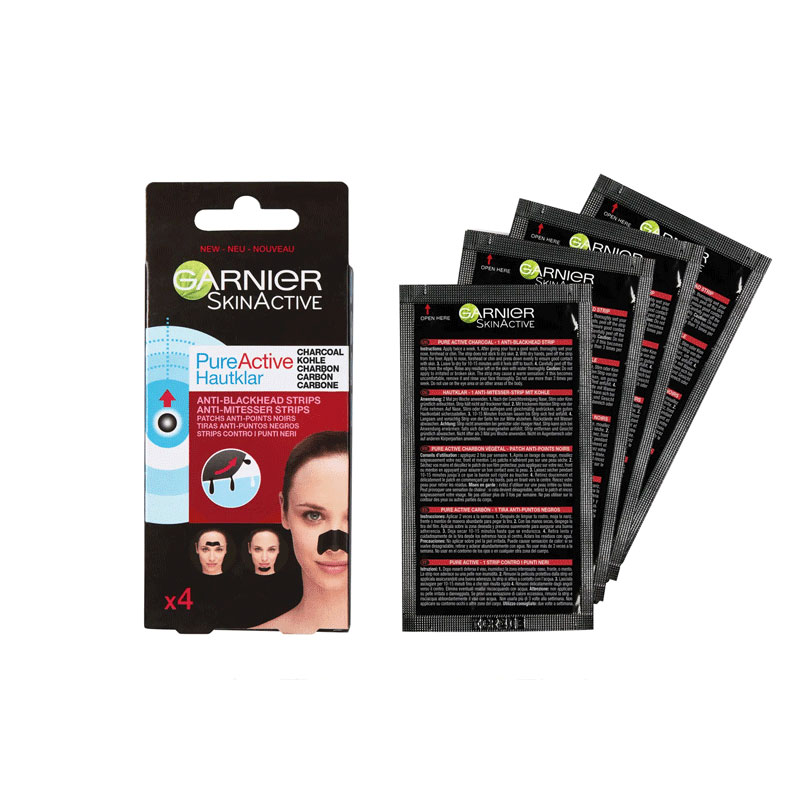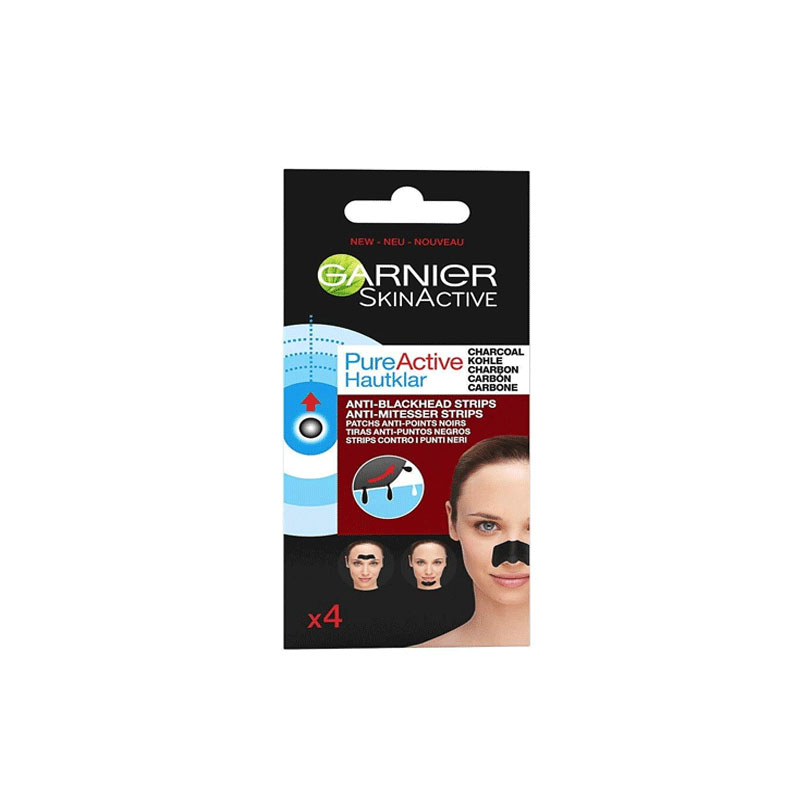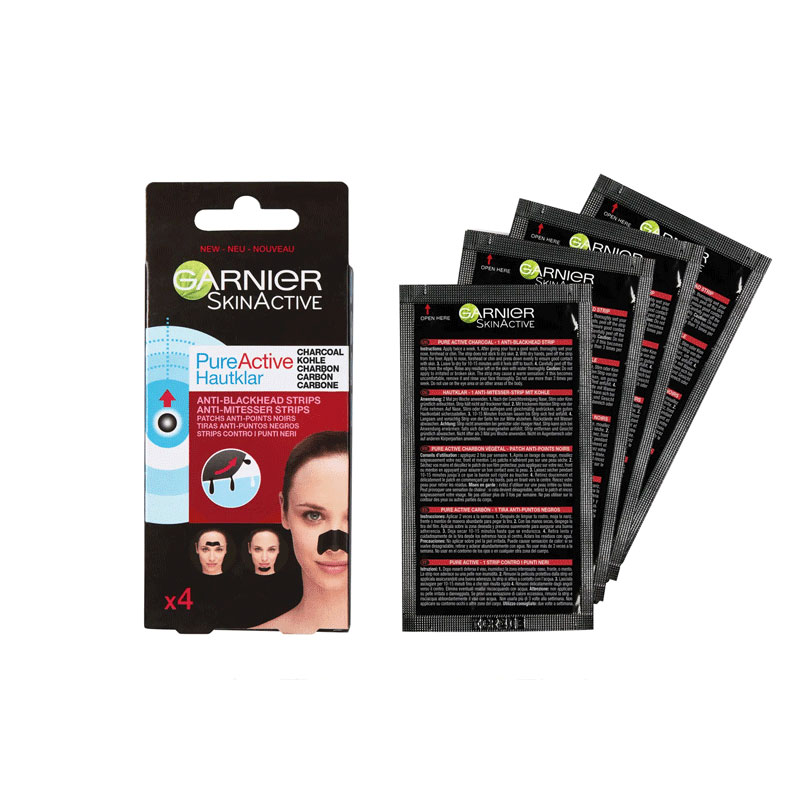 Garnier Pure Active Hautklar Anti Blackhead Strips - 4 Strips
Stop squeezing and pinching your pores to remove blackheads.
Target them with our Pure Active Anti-Blackhead strips enriched with charcoal.
In just 10 minutes your pores are visibly clearer and unclogged.
This dermatologically tested strips are incredibly efficient at removing blackheads, excess sebum and impurities from your T-zone area.
(chin, nose, forehead) leaving your skin feeling clean and fresh.
Made in Korea.