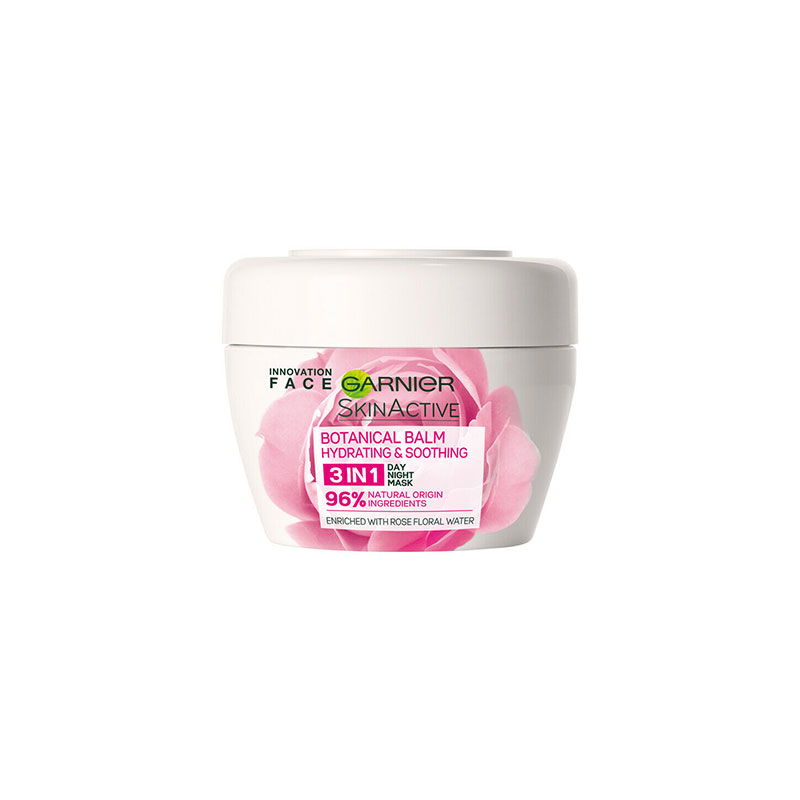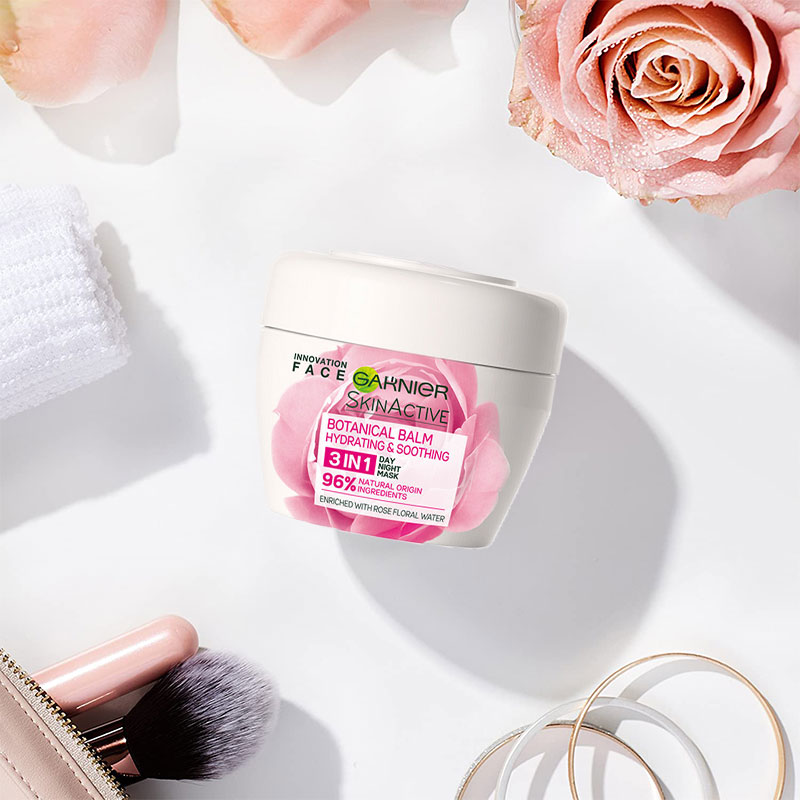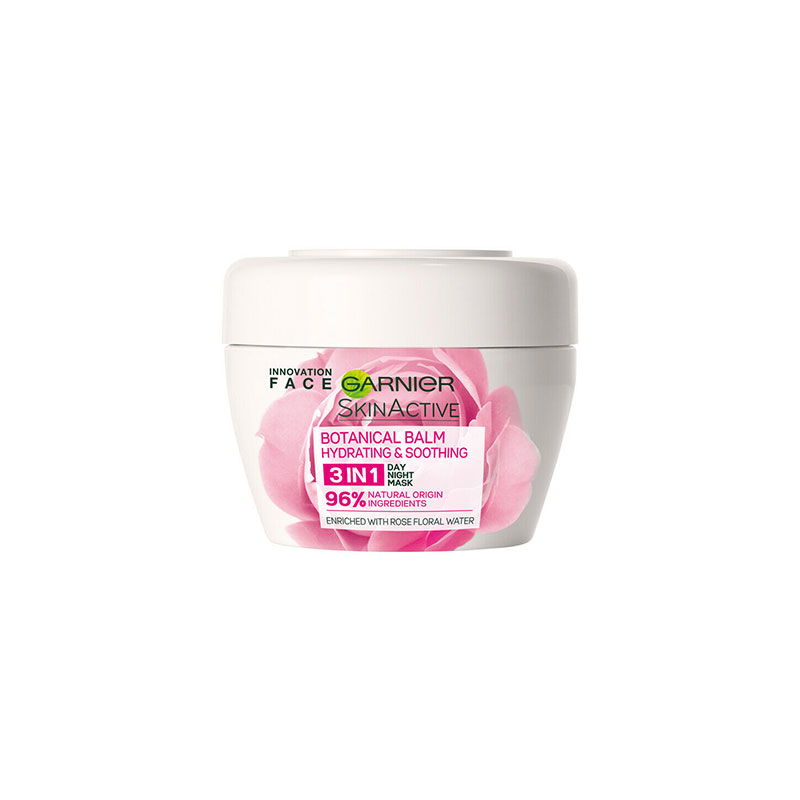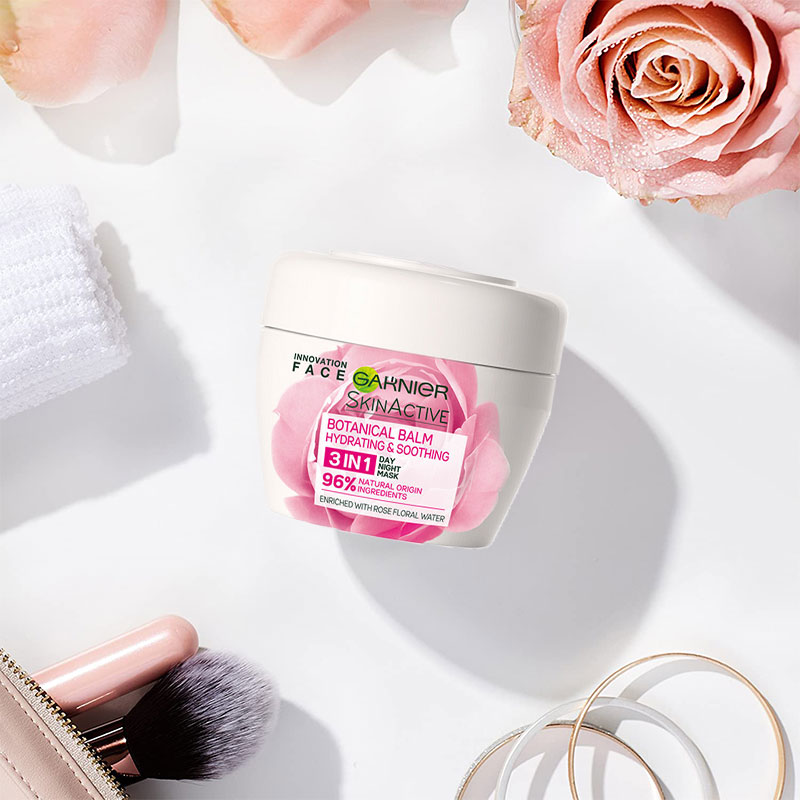 Garnier Skin Active Botanical 3 in 1 hydrating & soothing Balm 150ml
Botanical Balm 3In1 from Garnier Skin Active is a very versatile product as it has more applications.
This super delicious balsam contains rose water that has a calming and nourishing effect.
It gives the skin a lot of moisture and protects your skin from drying out.
The product can be used as a day cream, night cream or face mask, and is suitable for all skin types, but is especially good for dry skin.
After using Garnier Skinactive Botanical Balm 3In1 you will find that the skin is very soft and moisturized.
Imported from UK.