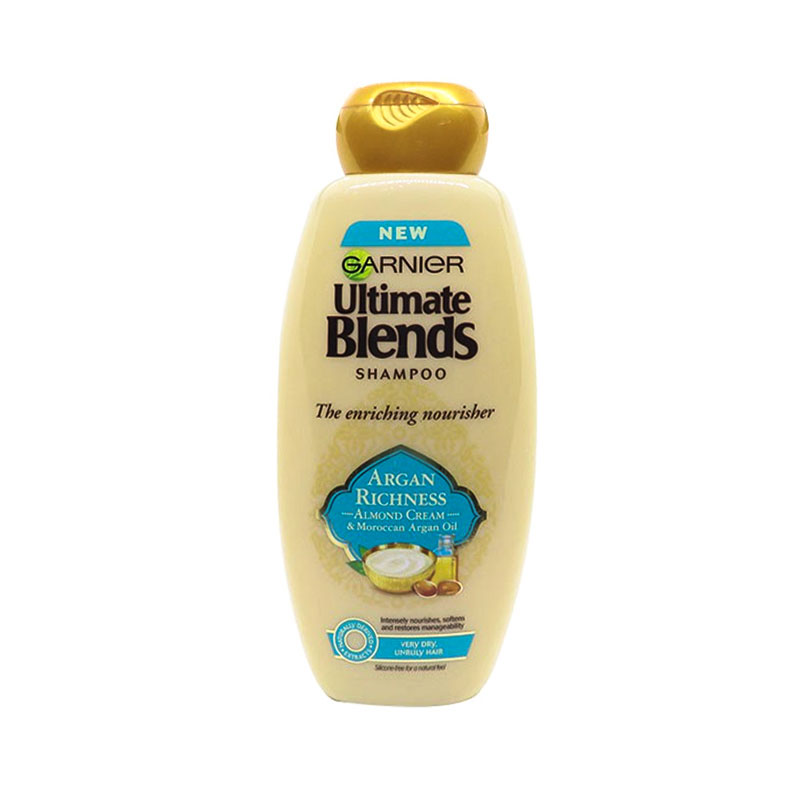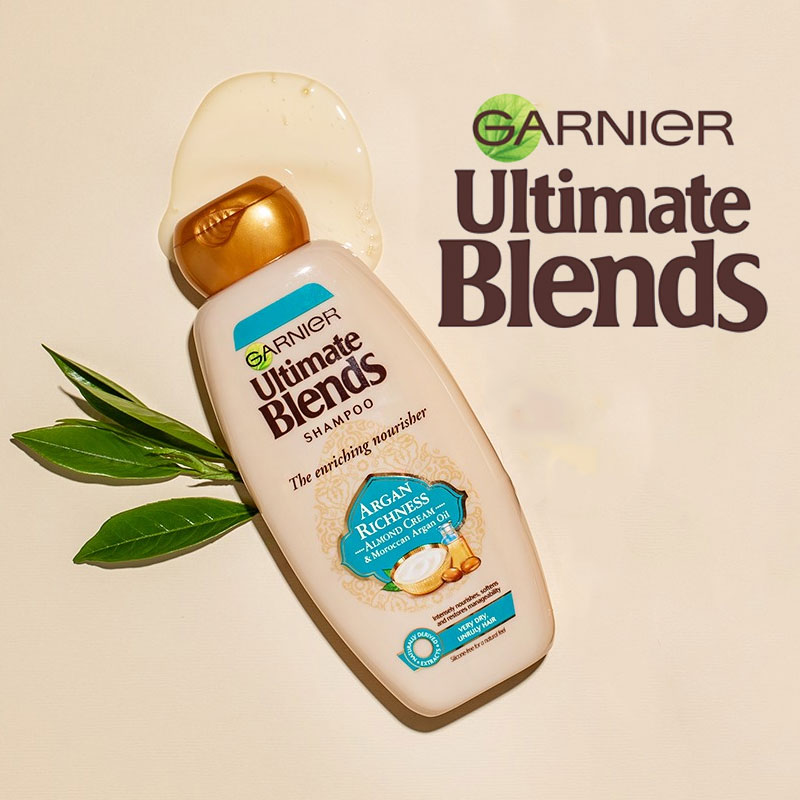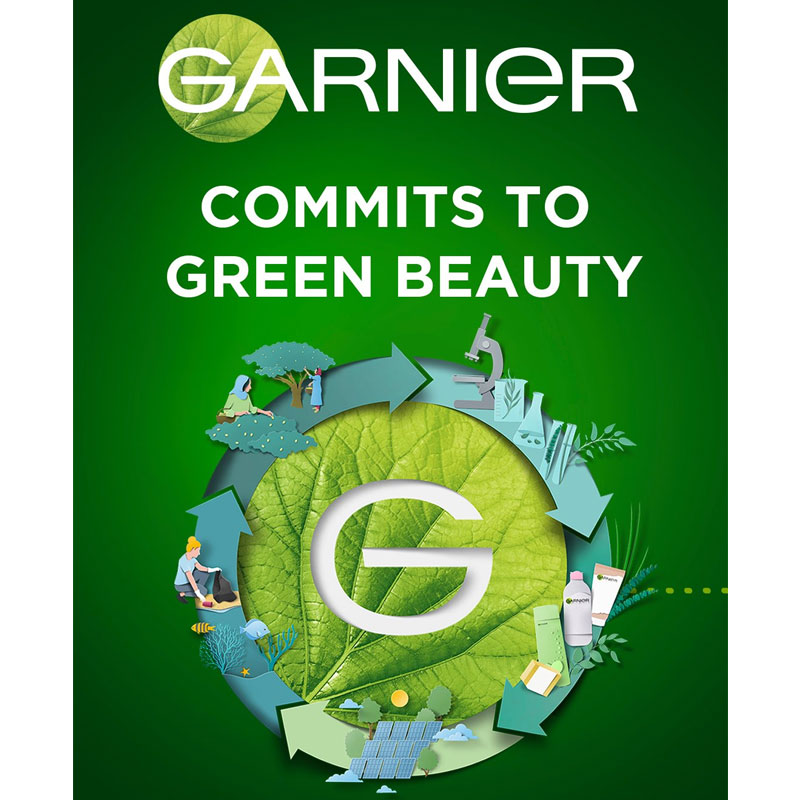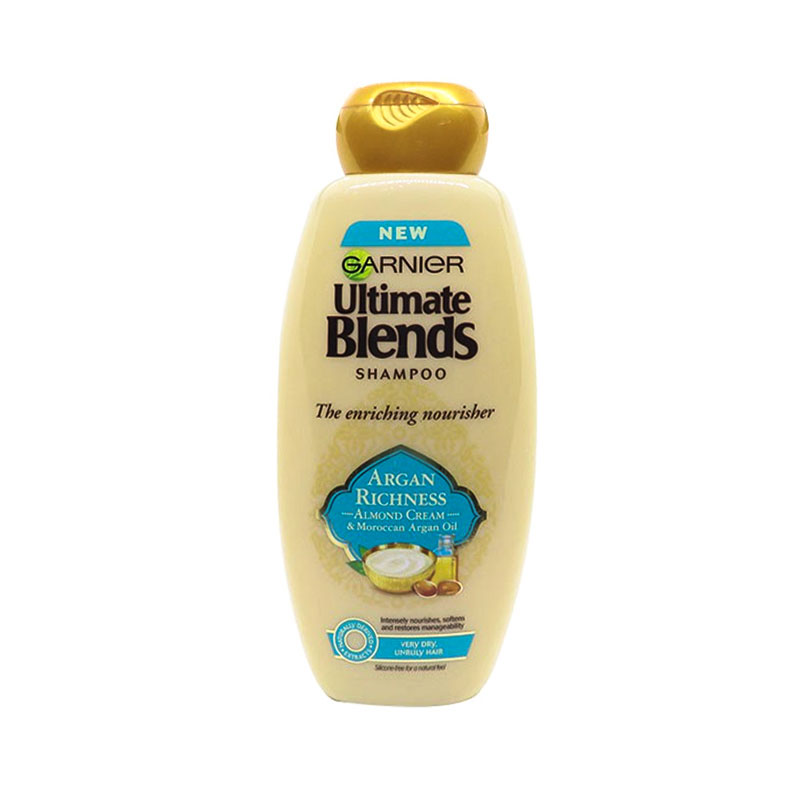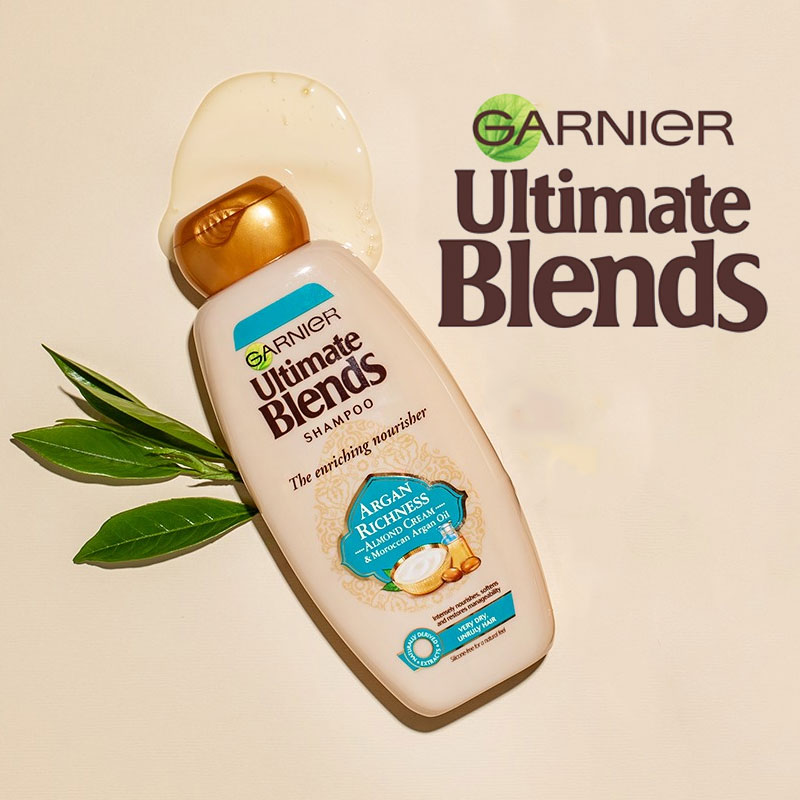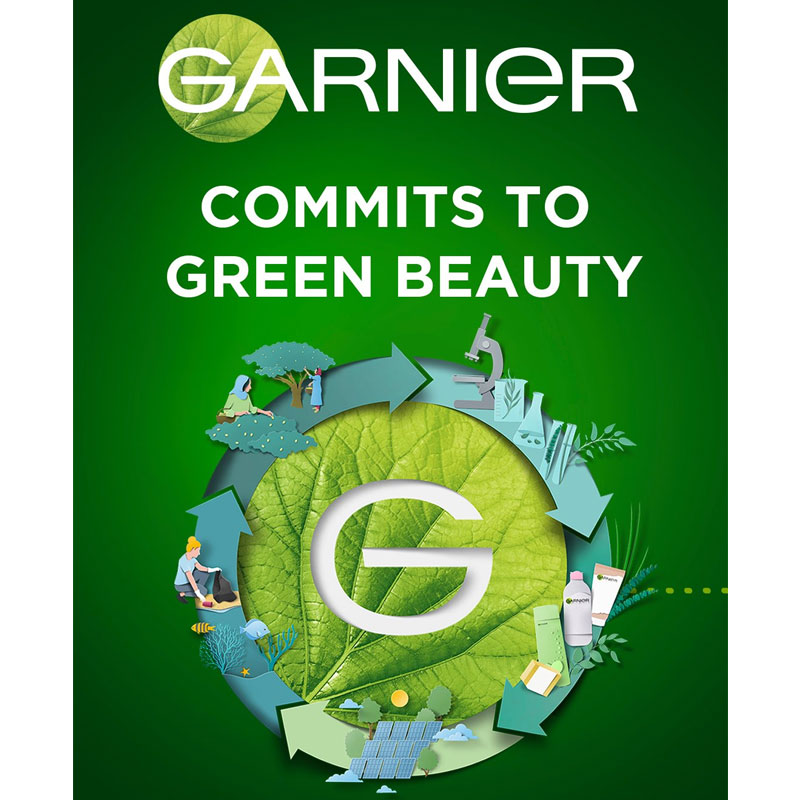 Garnier Ultimate Blends The Enriching Nourisher Shampoo 360ml
Specially formulated without silicones.
The creamy lightweight formula envelops the hair without weighing it down and surrounds you in a delicious fragrance for a genuine moment of indulgence.
Argan Oil is a precious elixir grown and harvested in Morocco, treasured throughout time for its nourishing properties.
The almond nut, which grows protected in a velvety-soft green shell, is found in formulas renowned for their smoothing qualities.
This precious nut is the source of our rich and deliciously smooth Almond Cream.
Made in Italy.