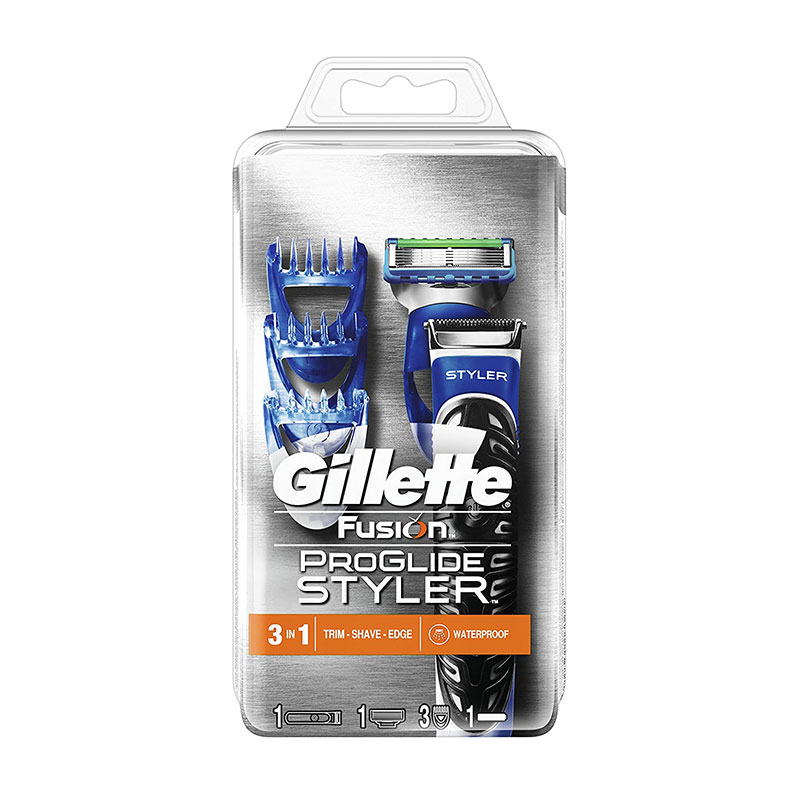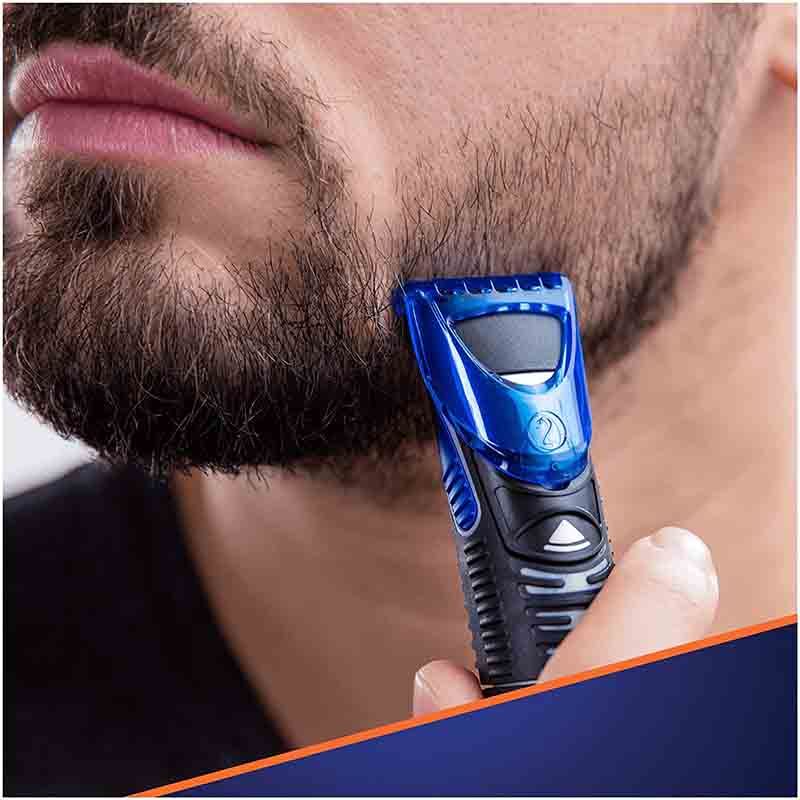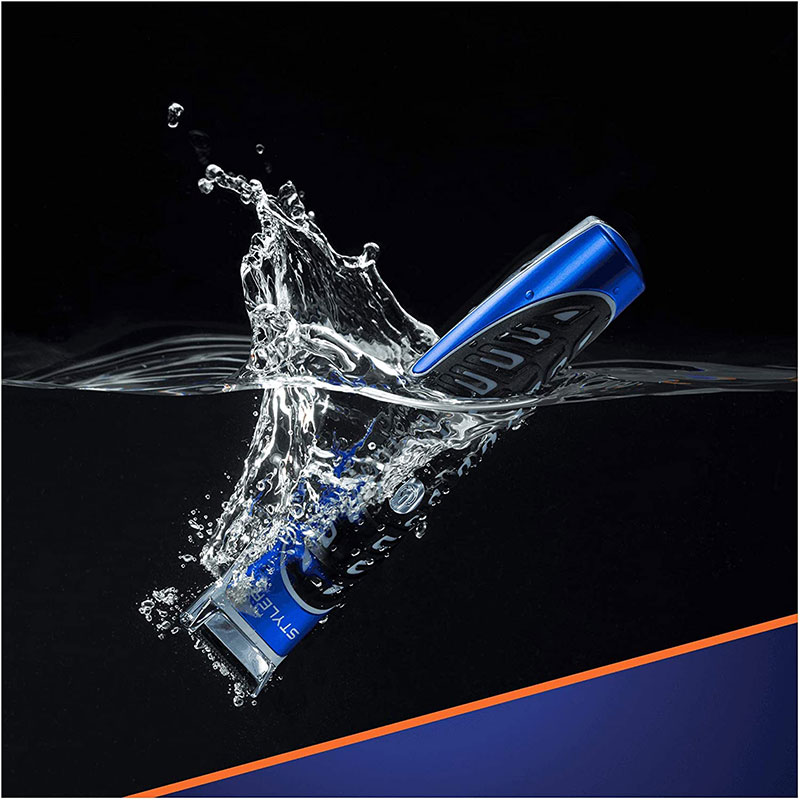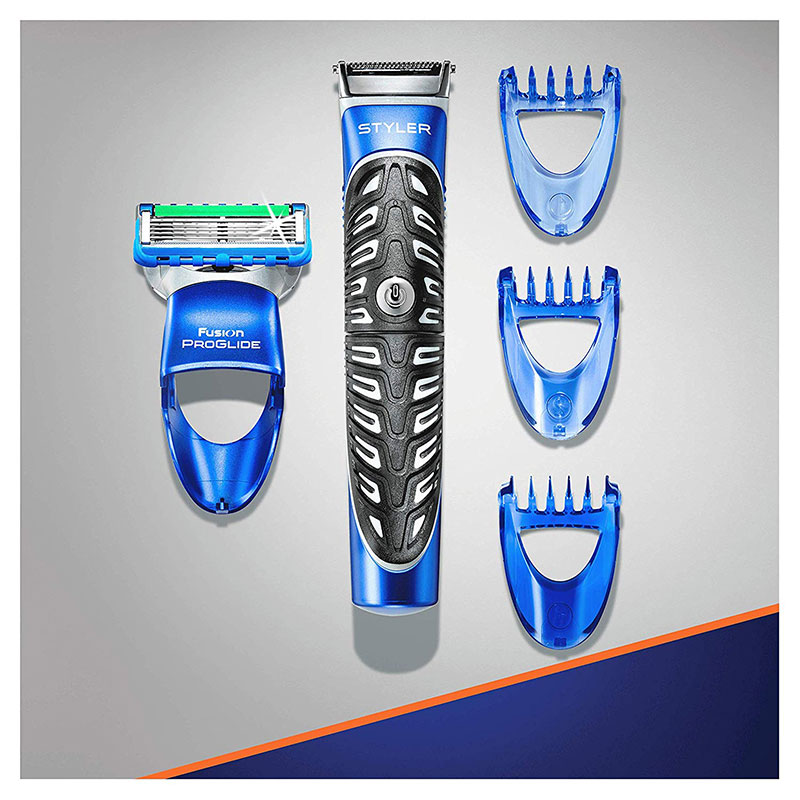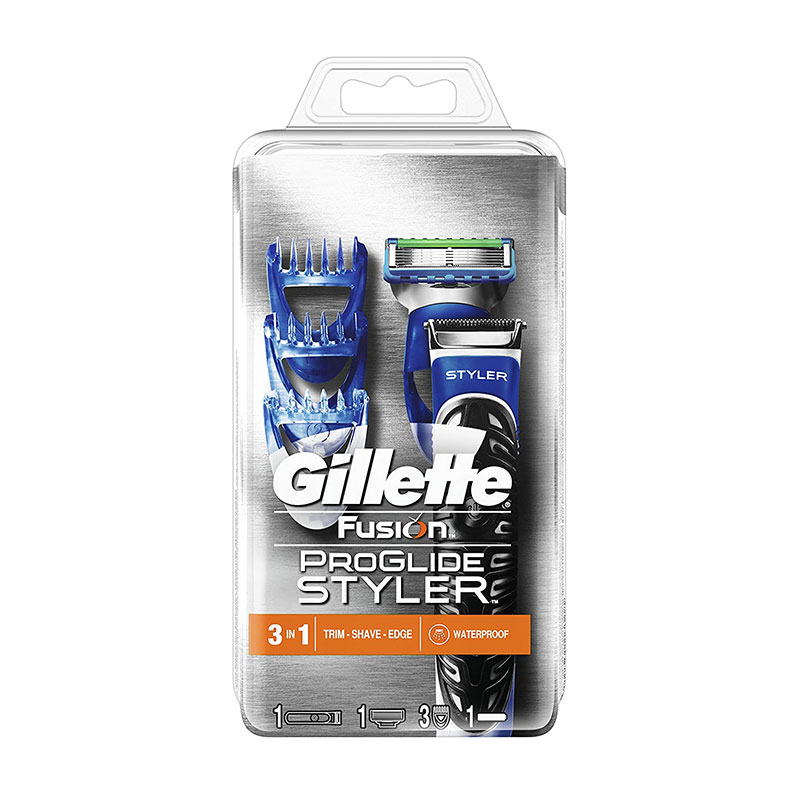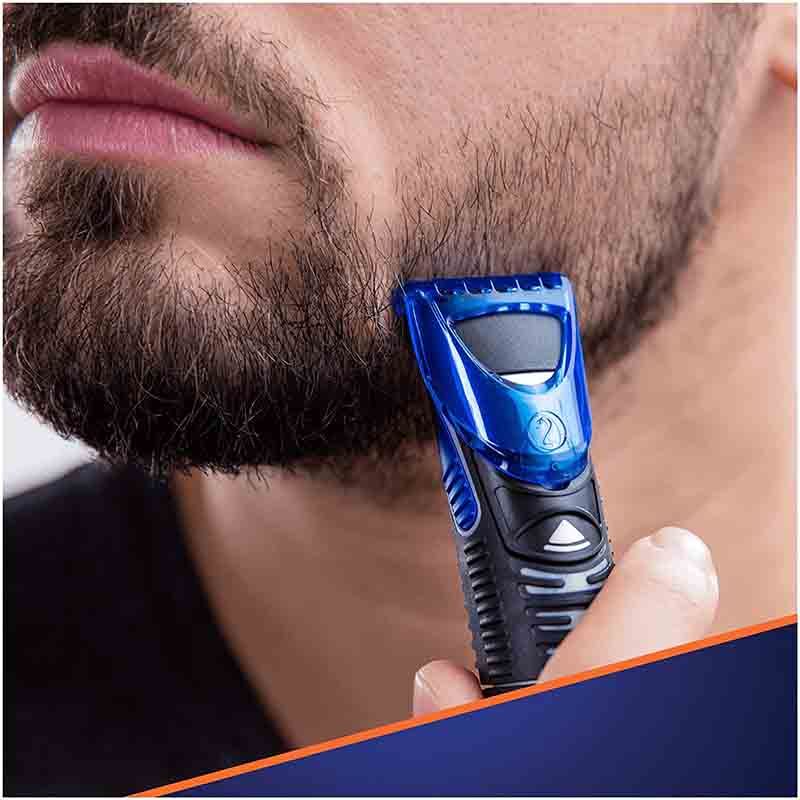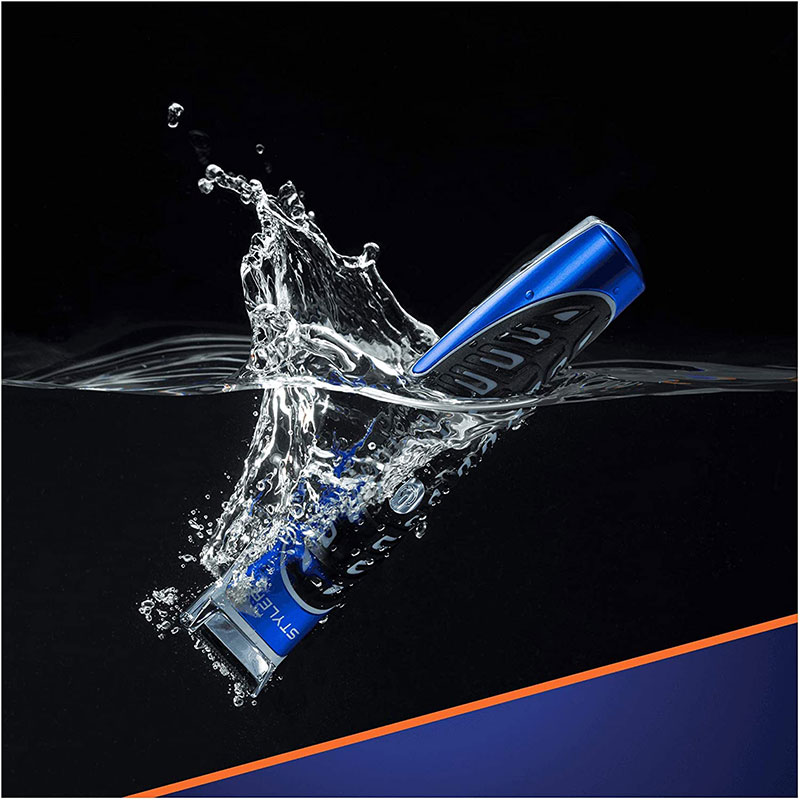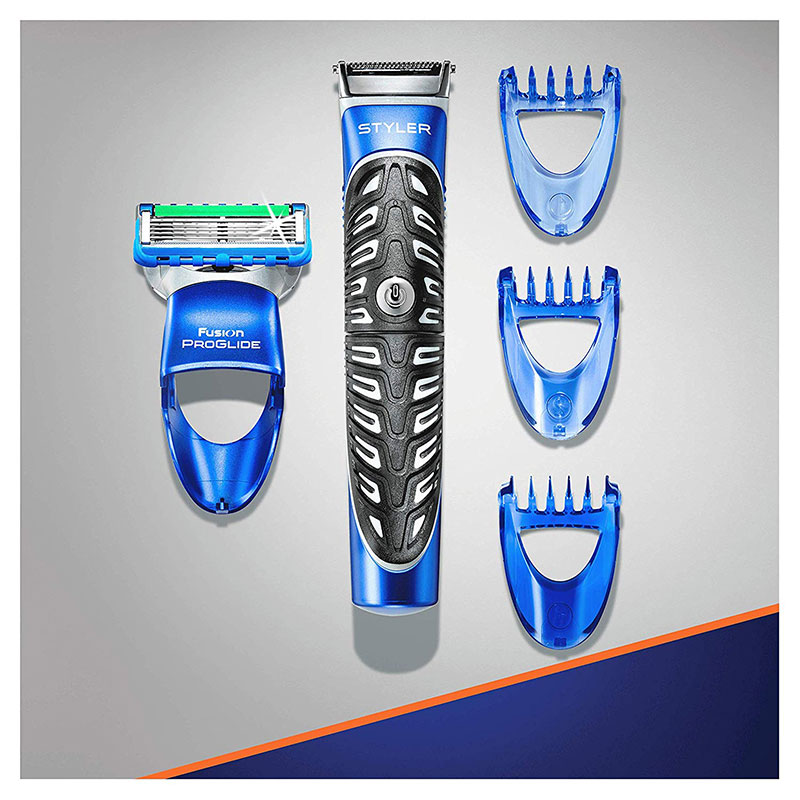 Gillette Fusion Proglide 3 in 1 Waterproof Styler
Styler men's razor trims evenly, shaves closely and edges precisely.
Waterproof trimming at the sink or in the shower.
Beard Trimmer: Braun engineered technology with easy grip handle for precise trimming.
Razor: shave with any Gillette Fusion5 men's razor blade.
Edge with Precision Trimmer: designed for crisp, defined lines.
3 combs (2mm, 4mm, 6mm) for customizing your style.
Includes 1 trimmer, 1 ProGlide Blade, 3 combs (for different hair lengths), 1 battery and an organizer.
Imported from U.K.