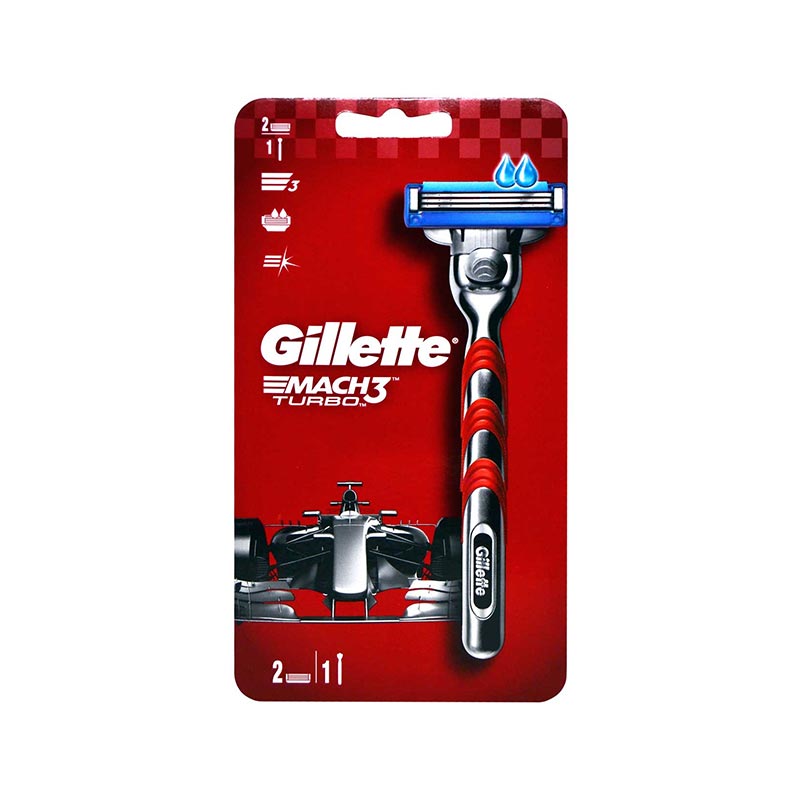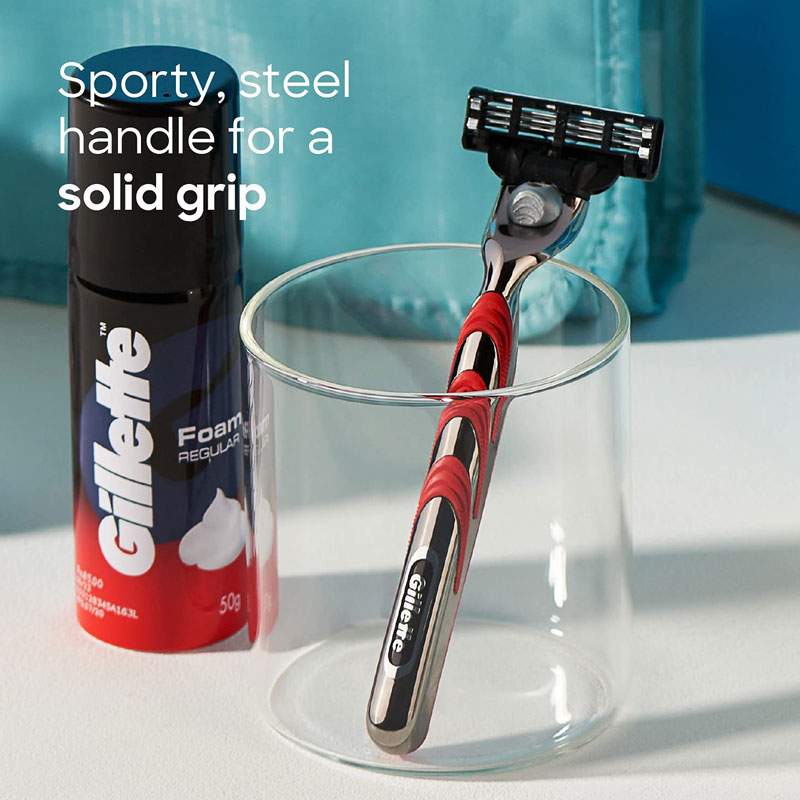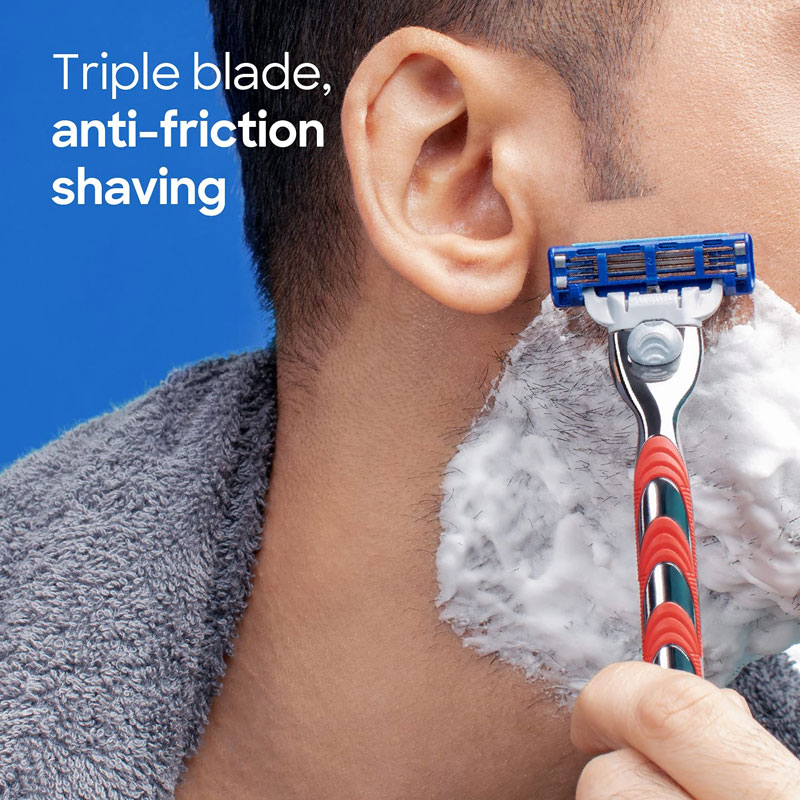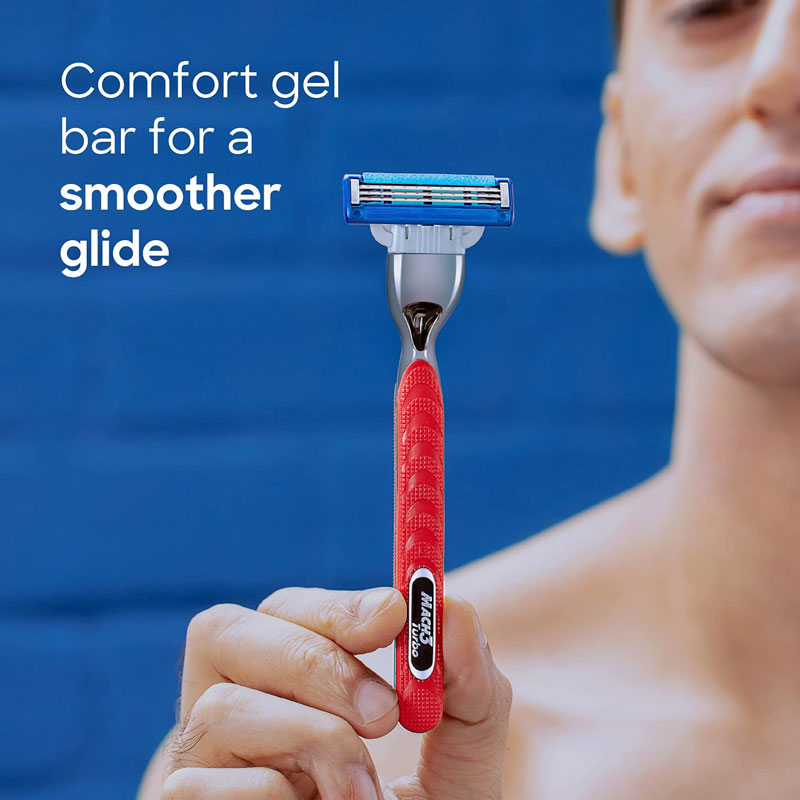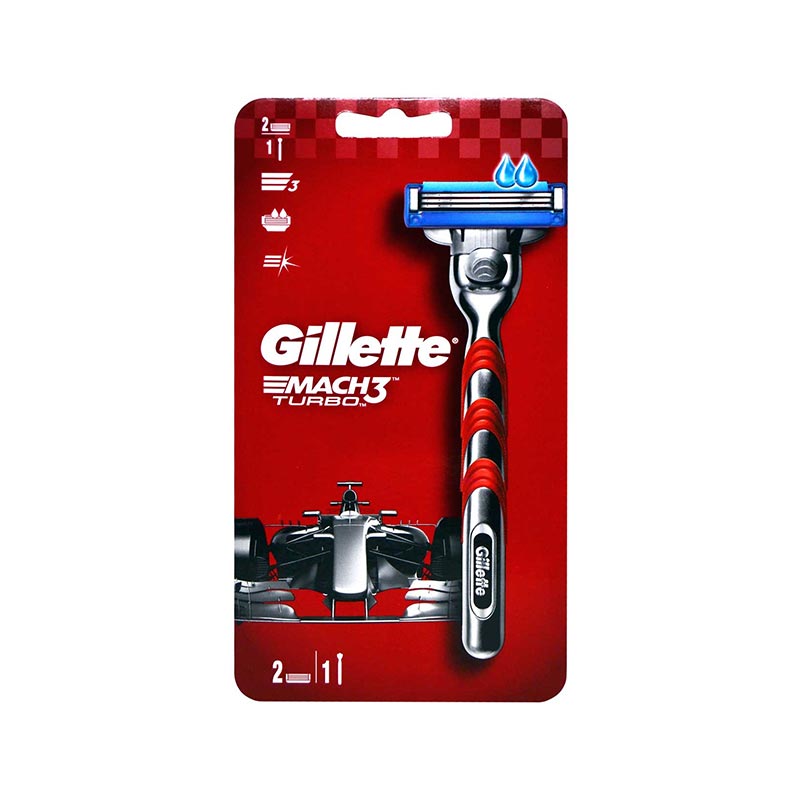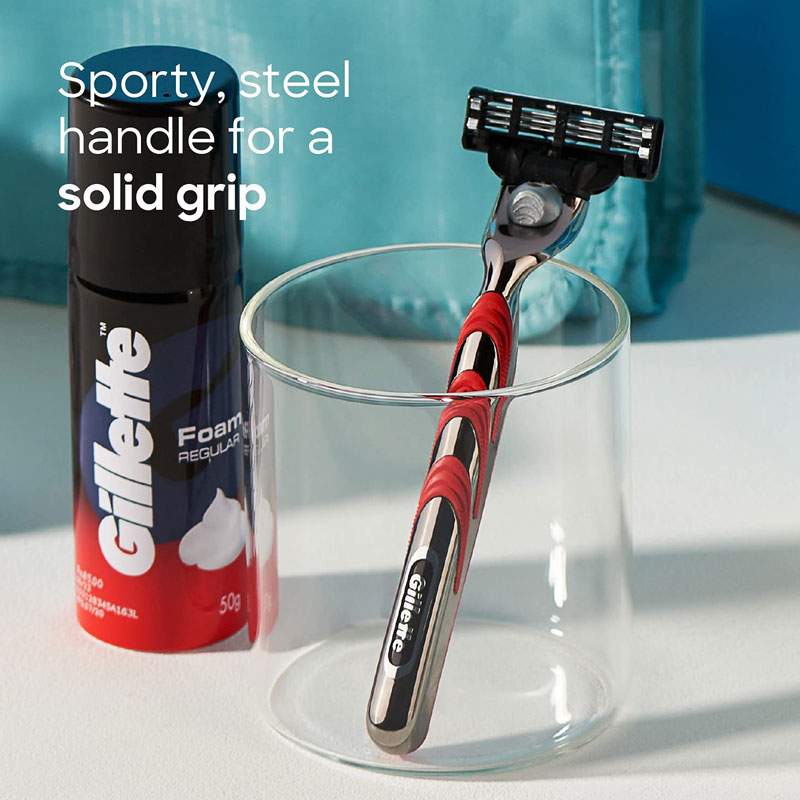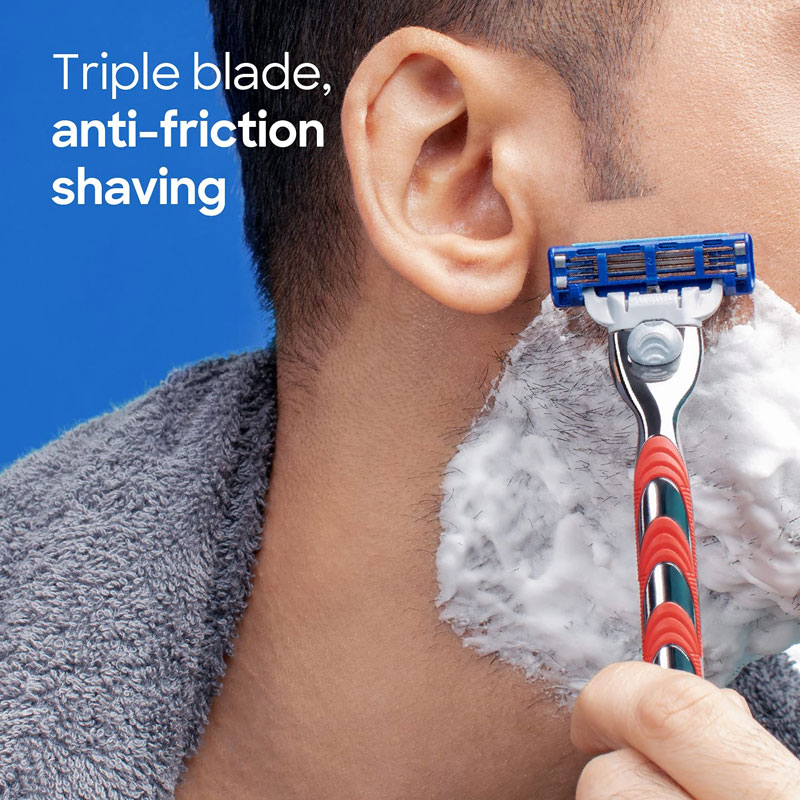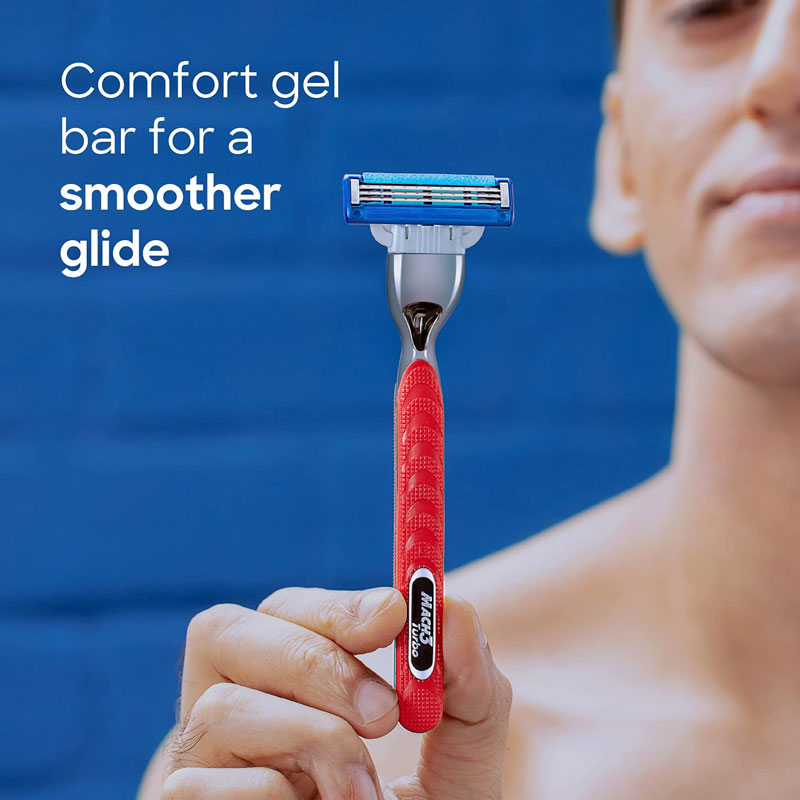 Gillette Mach3 Turbo Shaving Razor (4922)
The three blades of the Gillette MACH3 Turbo are treated with an Advanced Anti-Friction Coating.
MACH3 Turbo to remove each hair with less feel of irritation.
Soft, protective Micro fins gently smooth down the skin, allowing the MACH3 Turbo to shave evenly and effortlessly.
The Indicator Lubrication Strip helps ensure that your MACH3 Turbo razor blade keeps gliding across your skin, shave aftershave.
Imported from Uk.
Made in China.