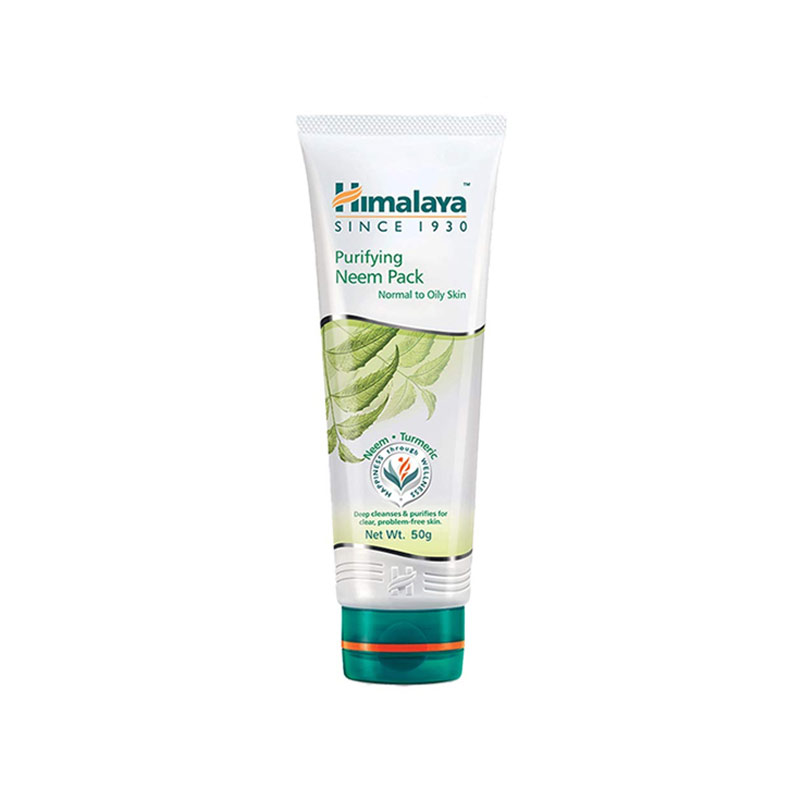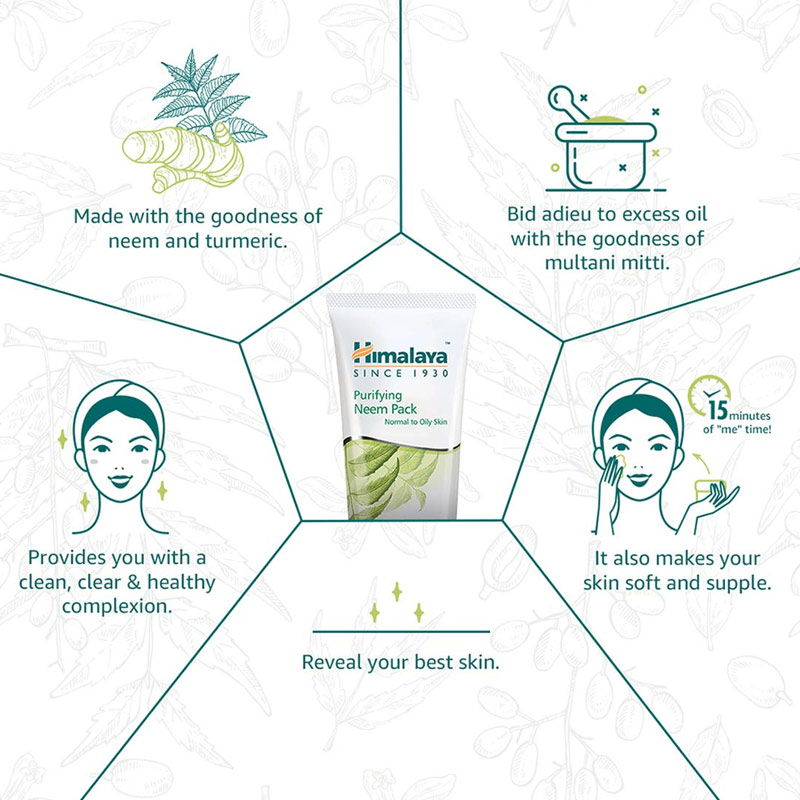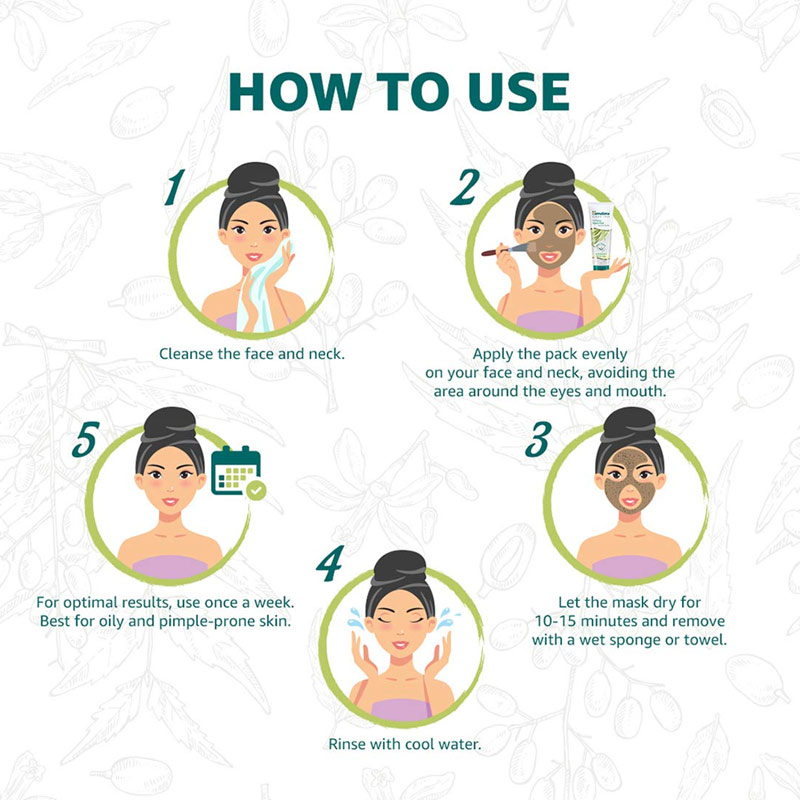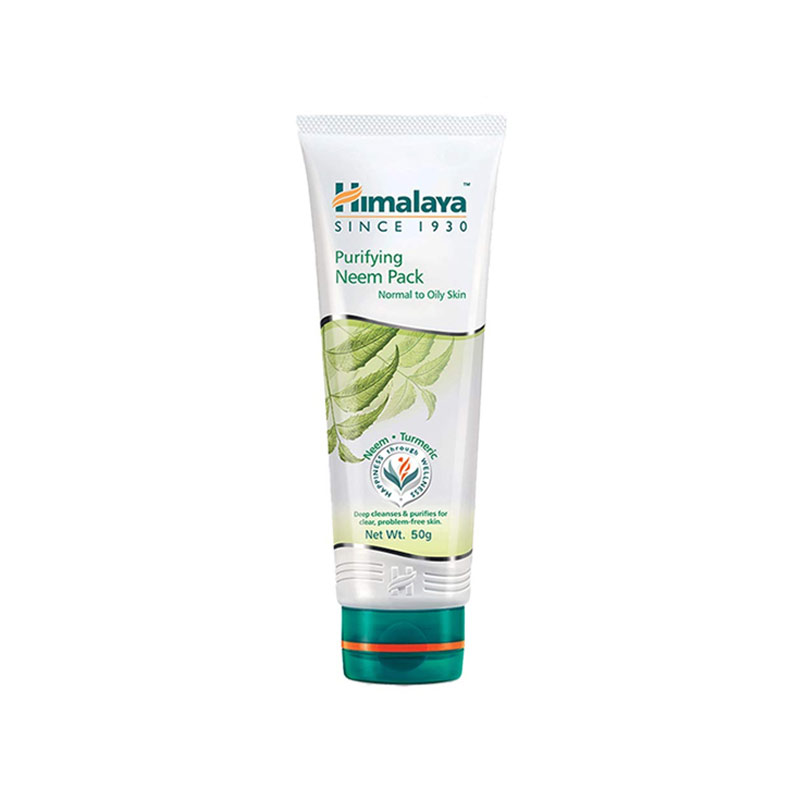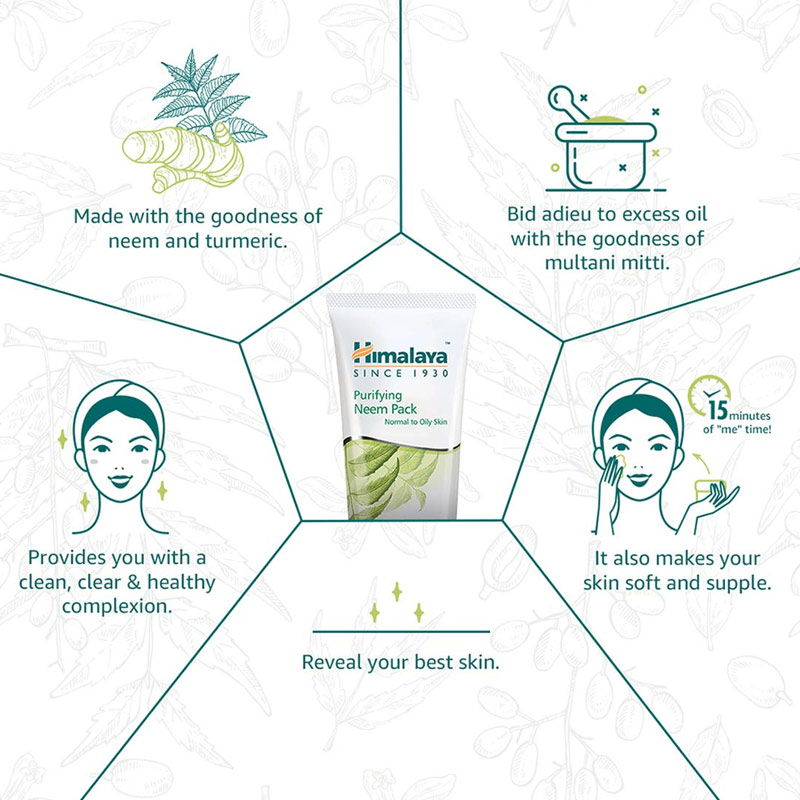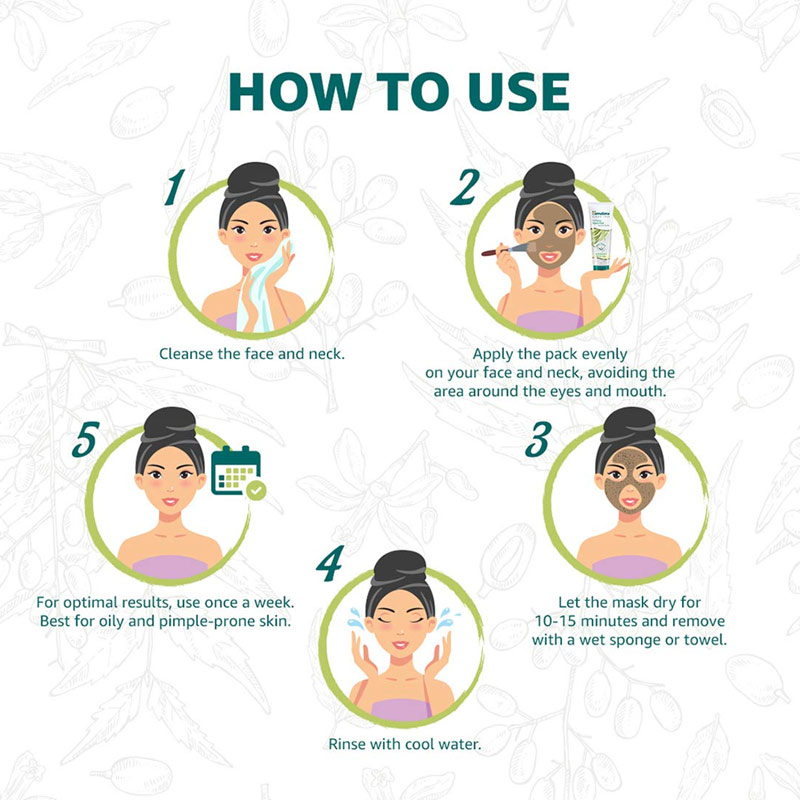 Himalaya Purifying Neem Pack 50g
Himalaya's Purifying Neem Pack brings together the goodness of Neem, Fuller's Earth and Turmeric.
Regulate excess oil secretion, clean clogged pores and prevent the recurrence of pimples.
Key ingredients: Neem Oil and Neem leaves are excellent skin care ingredients.
The oil relieves dry skin and soothes itchiness, redness and irritation.
It also improves general skin health and immunity, combating bacterial infections such as acne, boils and ulcers.
Turmeric has been used as an antiseptic for centuries.
The herb also has strong anti-inflammatory properties which soothe your skin gently.
It also makes your skin soft and supple. Fuller's Earth is primarily used to lighten the skin.
It has cooling and anti-inflammatory properties that remove deep-seated dirt and skin pollutants.
Country of Origin: Bangladesh.