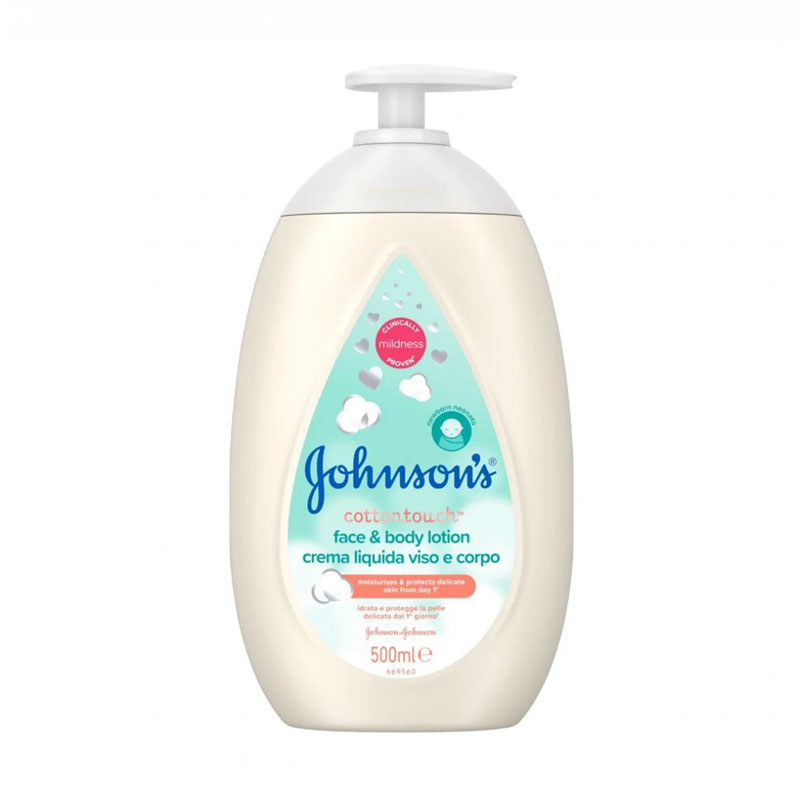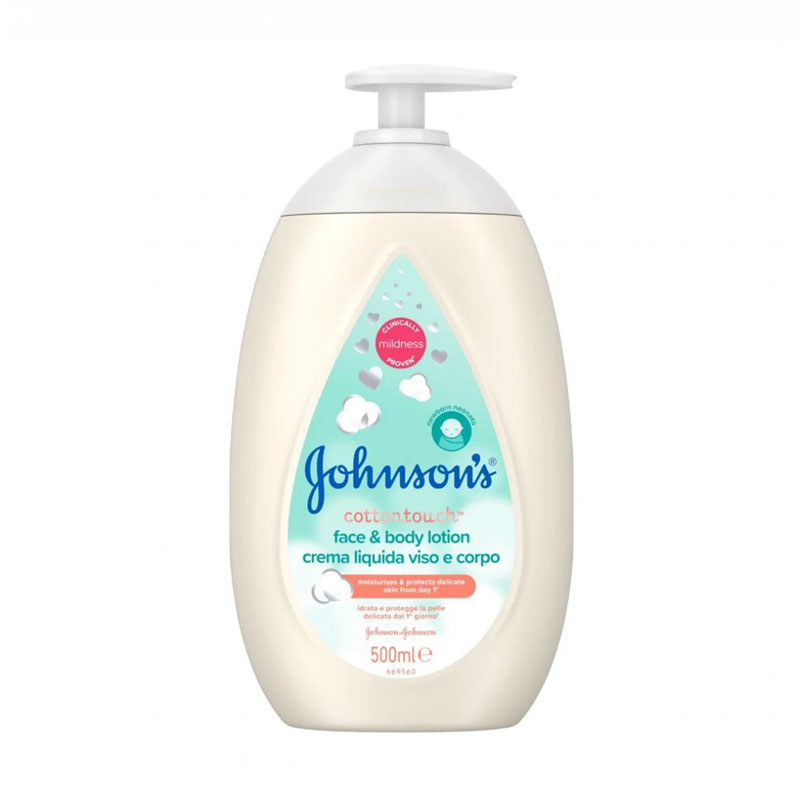 Johnson's Baby Cottontouch Face & Body Lotion 500ml
Hypoallergenic* and pH balanced.
Paediatrician and dermatologist-tested.
Free from dyes, parabens, and phthalates.
Clinically Proven Mildness formula is specially designed for baby's delicate skin.
Clinically proven suitable for newborn skin.
Water-based lotion blended with real cotton.
Leaves no residue behind.
Made in Italy.