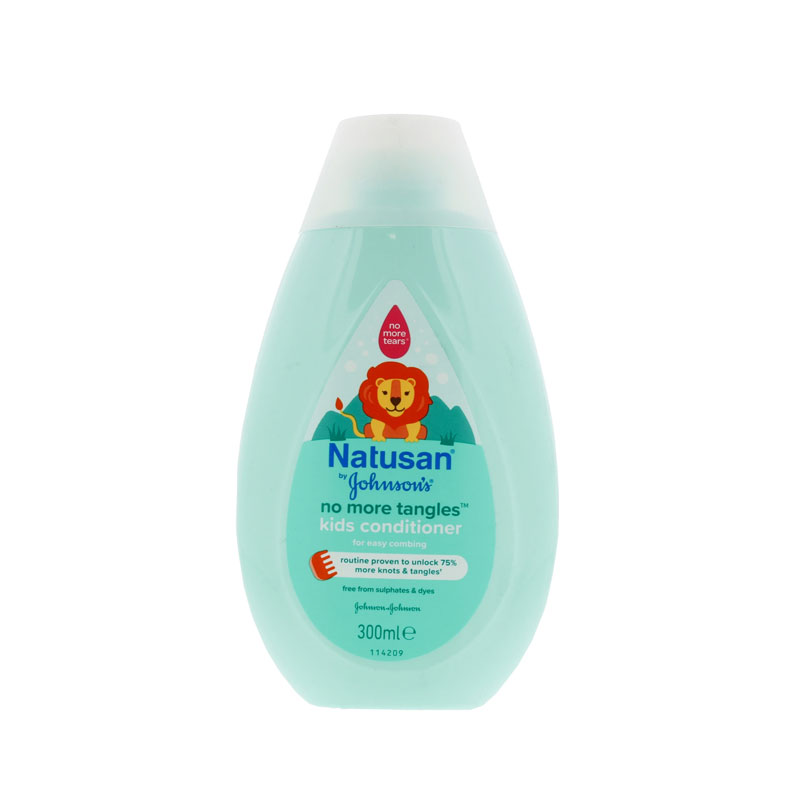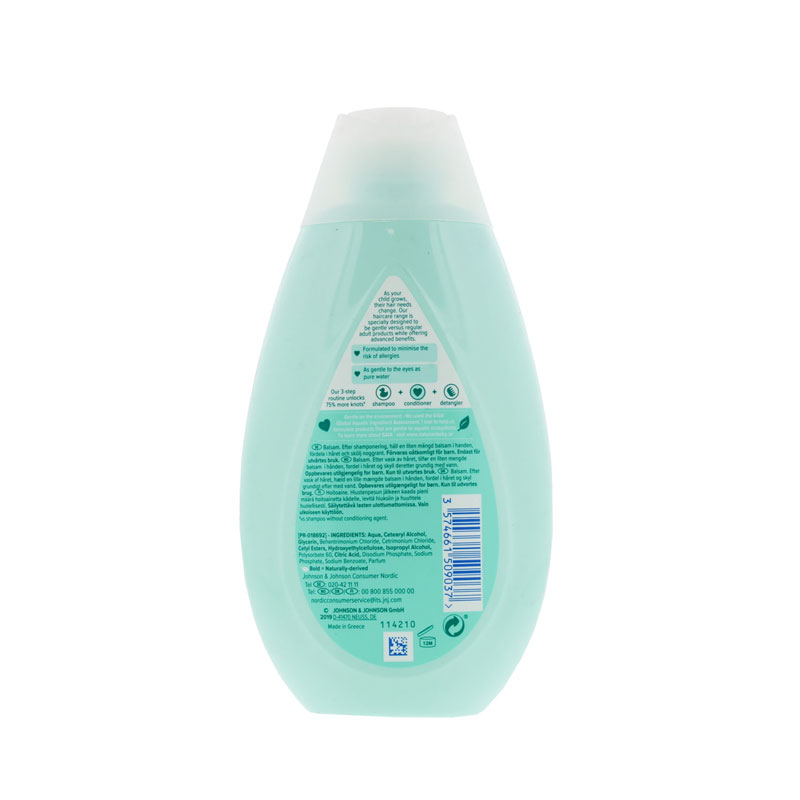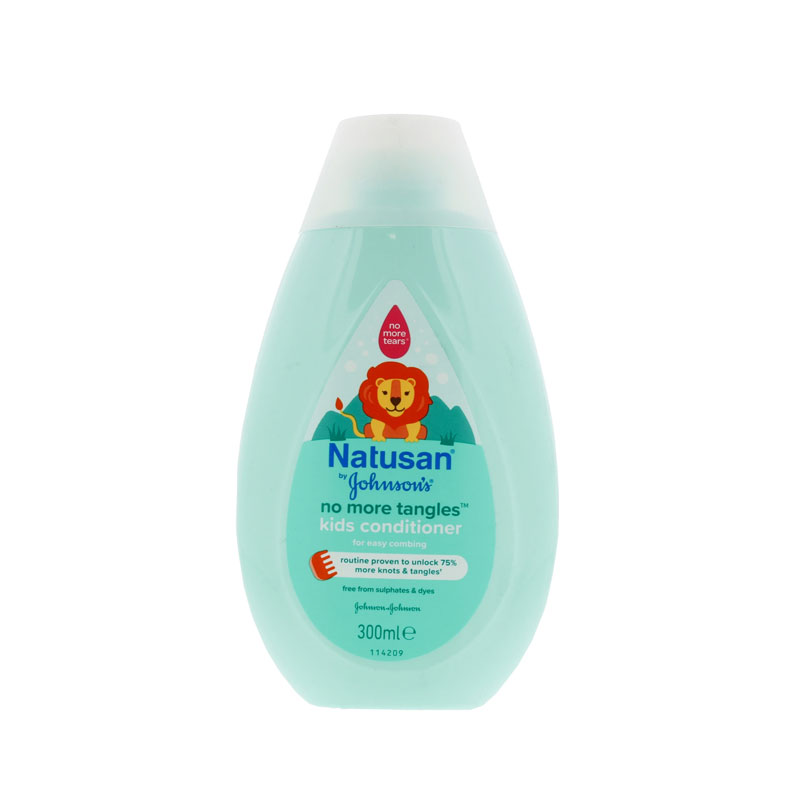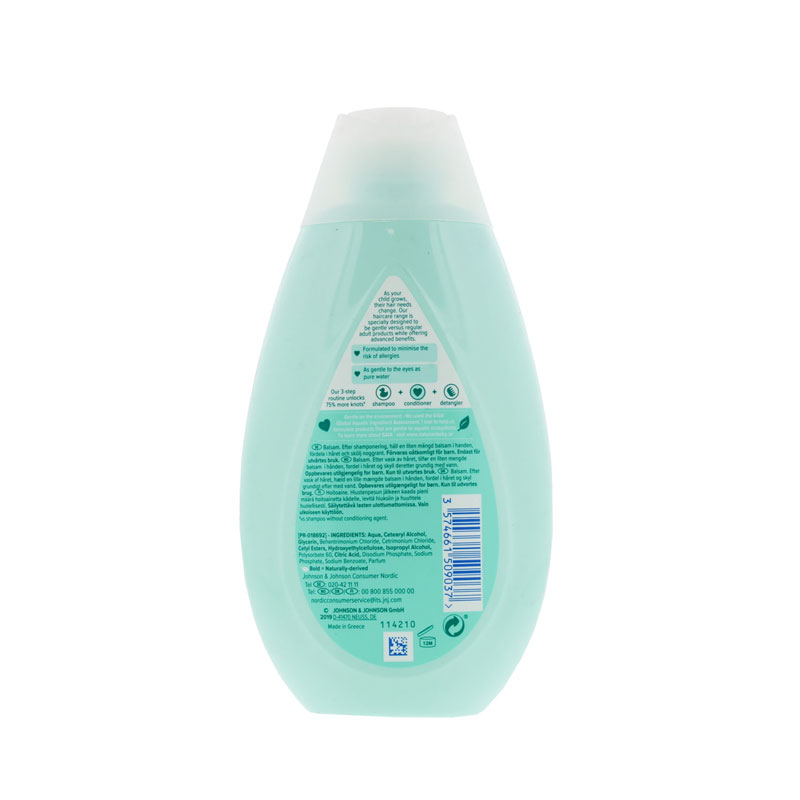 Johnson's Natusan No More Tangles Kids Conditioner 300ml
Specifically designed to be gentle versus regular adult products.
NO MORE TEARS formula is gentle to the eyes as pure water.
Untangles knots for smooth and healthy looking hair.
Makes combing easy even on long or curly hair.
Hypoallergenic & pH balanced.
Free from dyes and parabens.
Paediatrician and dermatologist-tested.
Made in Greece.