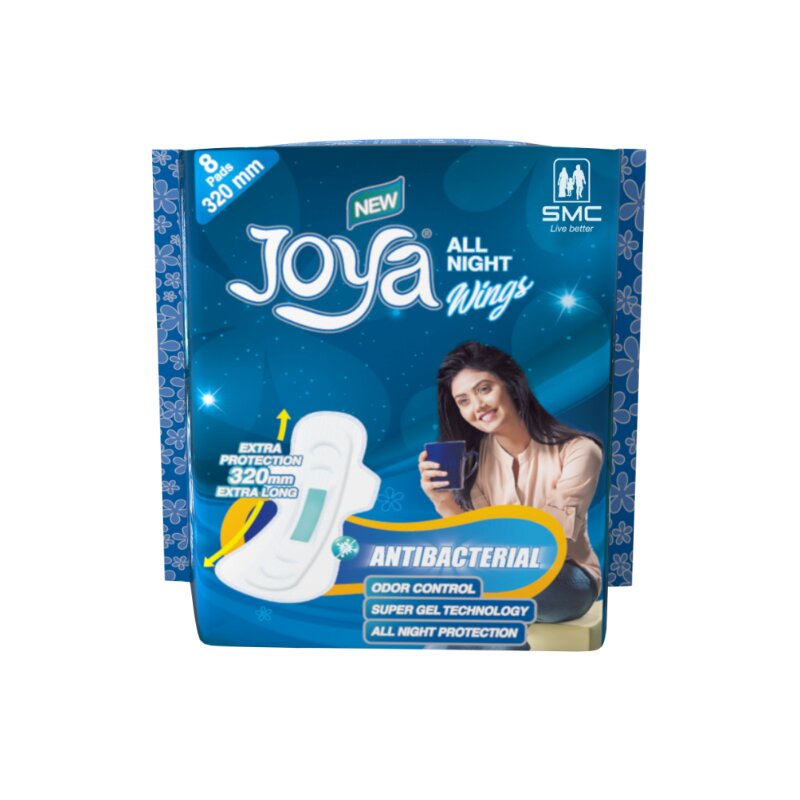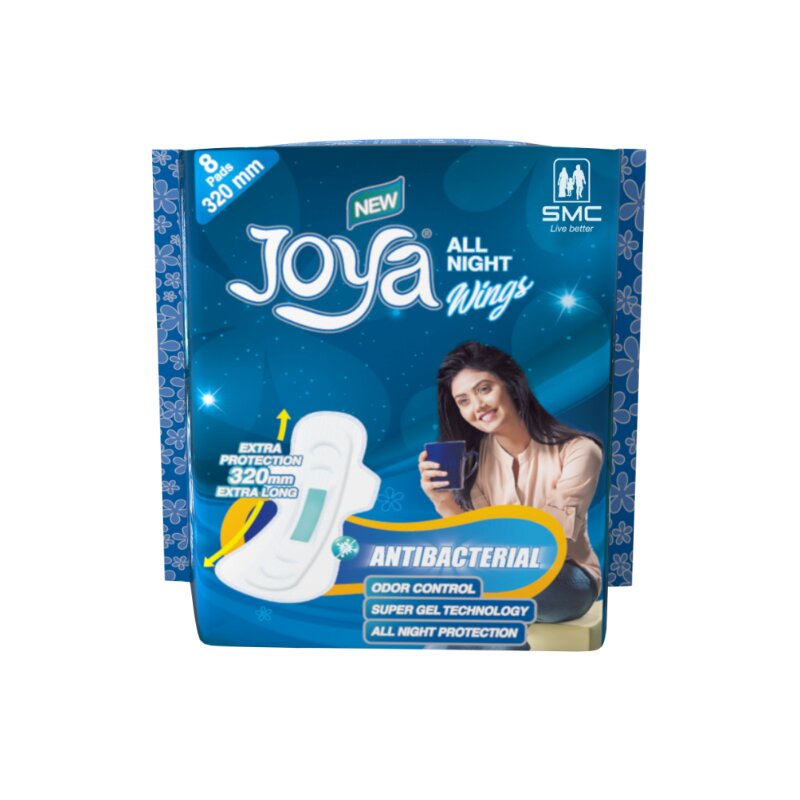 Joya Sanitary Napkin - All Night Wings (8 Pads Pack)
Joya All Night is a wings (Panty system) type sanitary napkin that is extra long to provide extra protection against front and back leakage.
It ensures highest absorption of liquid during night.
Joya All Night is an antibacterial sanitary napkin that reduces bacterial infection and menstrual odor.
The pad length is 320 mm.
Joya All Night is available in 8 pads pack.