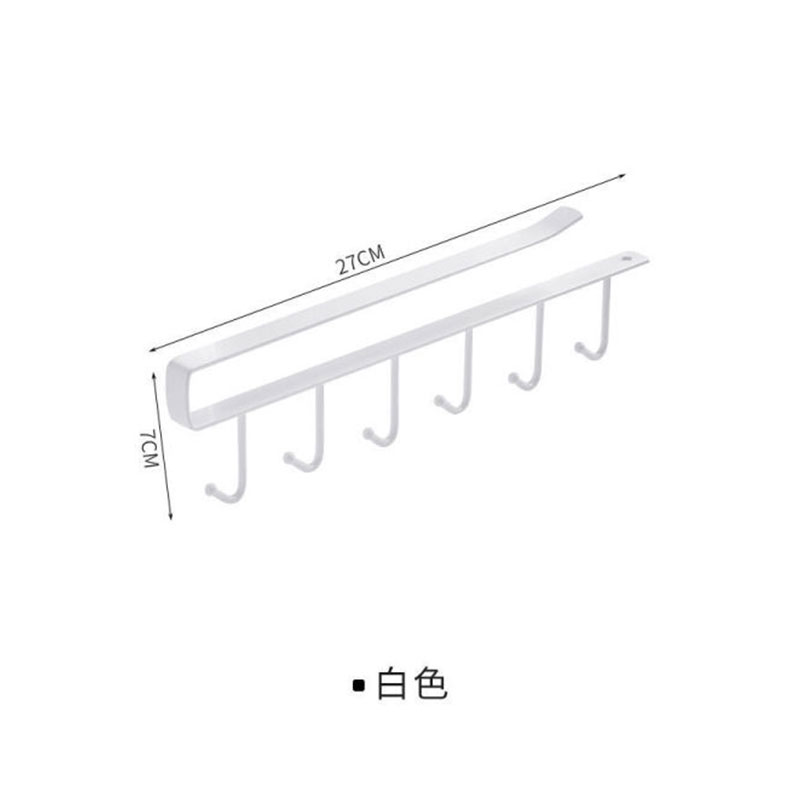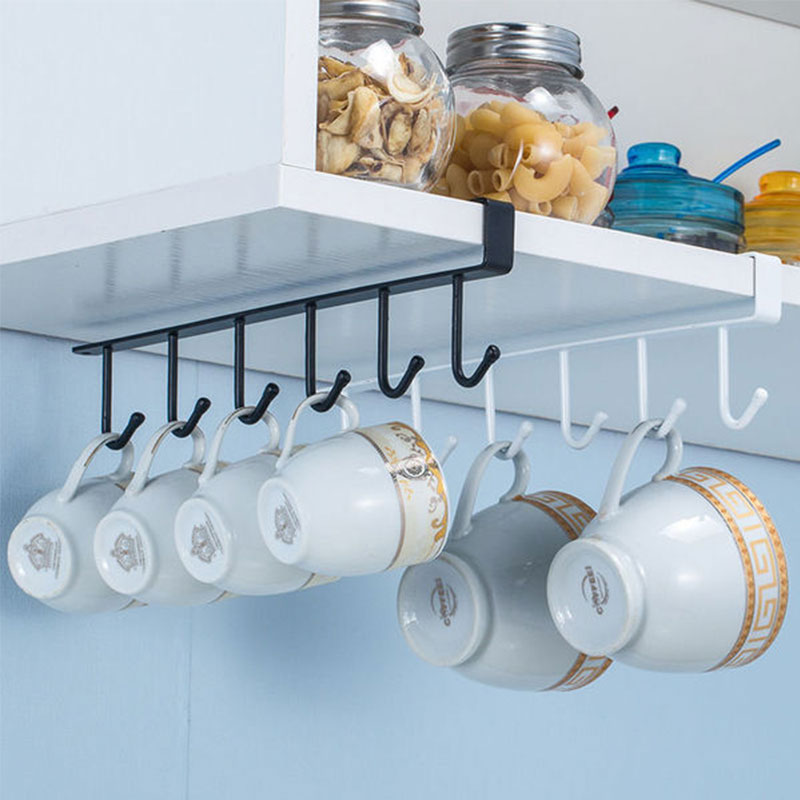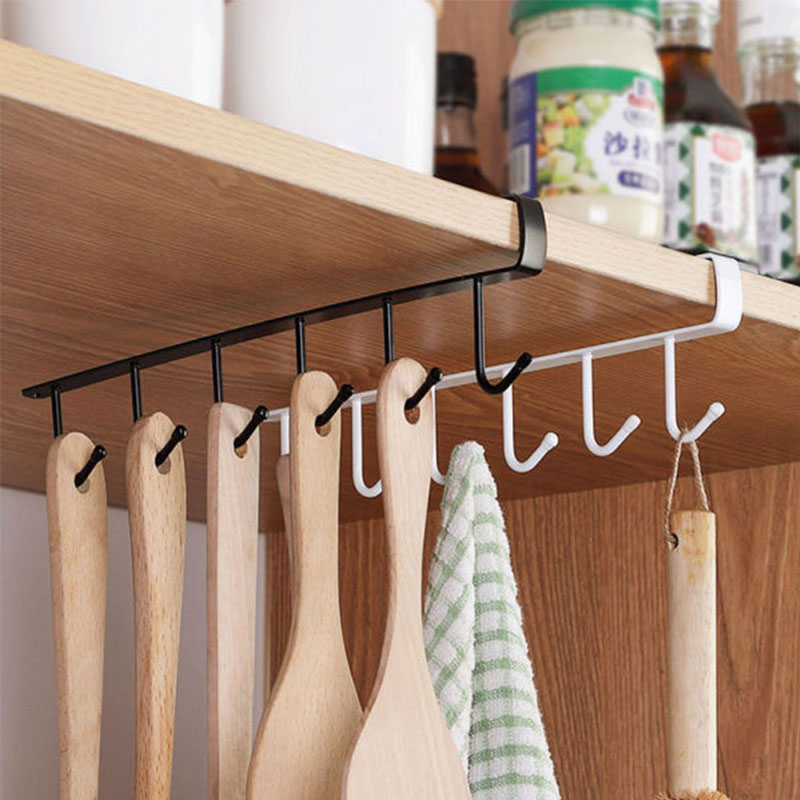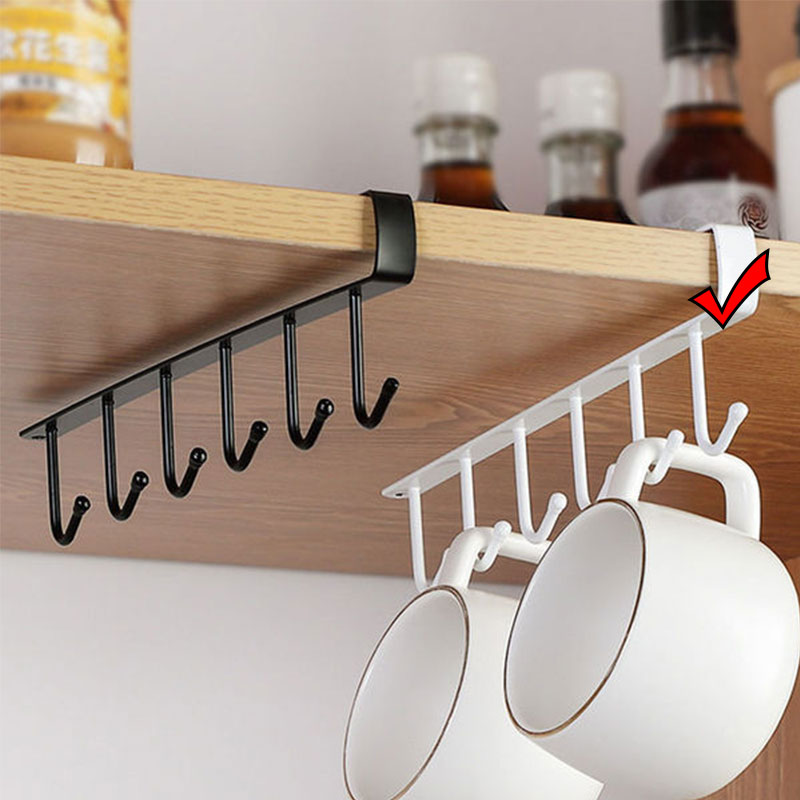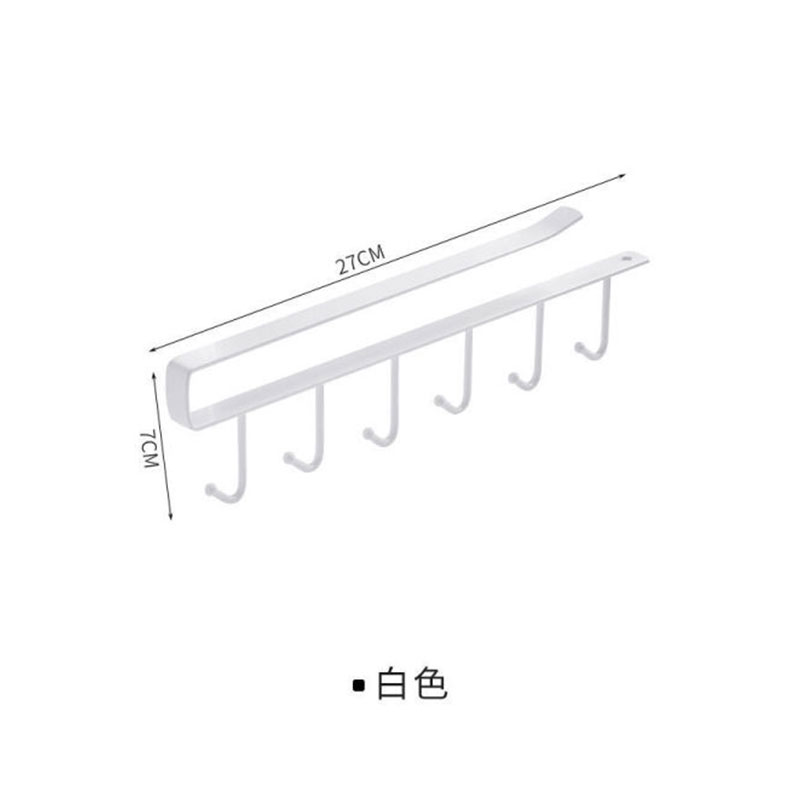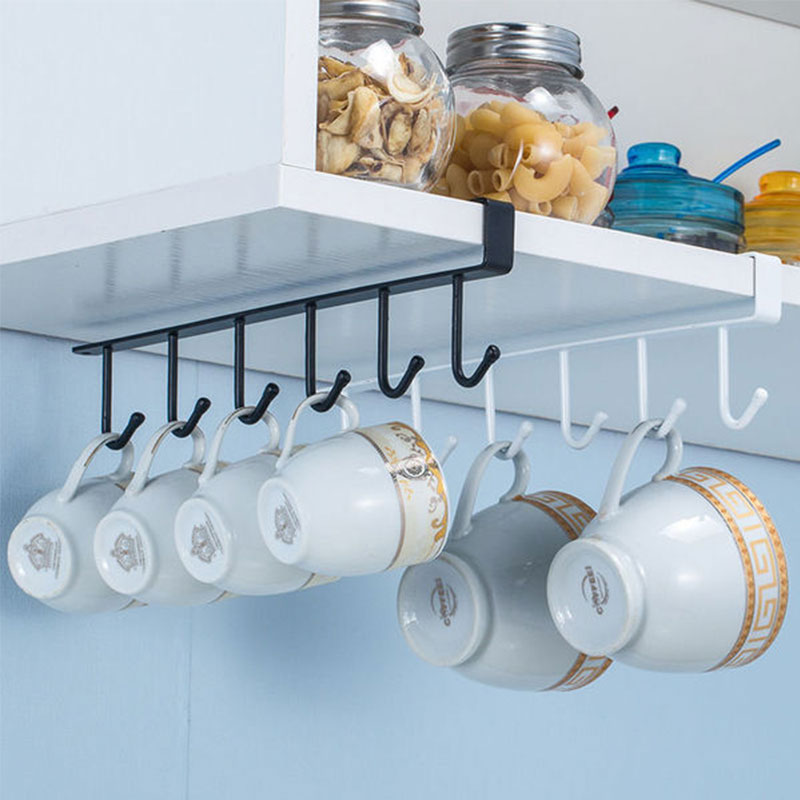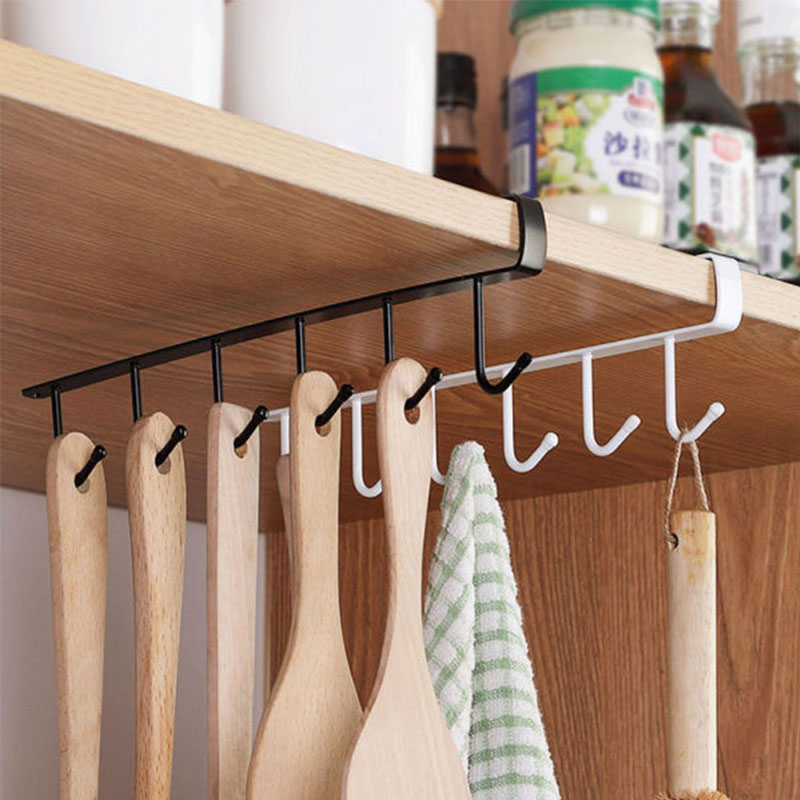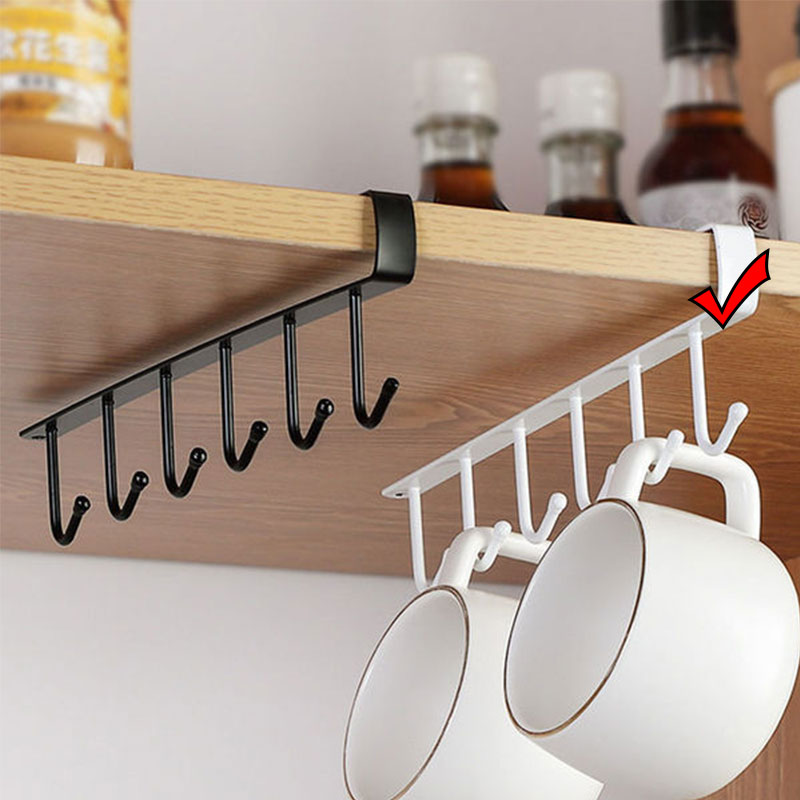 Kitchen Cabinets Hanging Shelf - White
Suitable for cabinet and shelf with thickness less than 1 inch.
Made of heavy duty iron which makes it anti-rust and not easy to bend.
It is a multi-function hanger under cabinet for kitchen.
Strong nail-free and traceless wall-mounted finishing storage rack.
A mug holder and an adhesive with screw included in the package, each holder contains 6 hooks, hanging coffee cup, tea cup, mugs under cabinet or shelf.
Made in PRC.