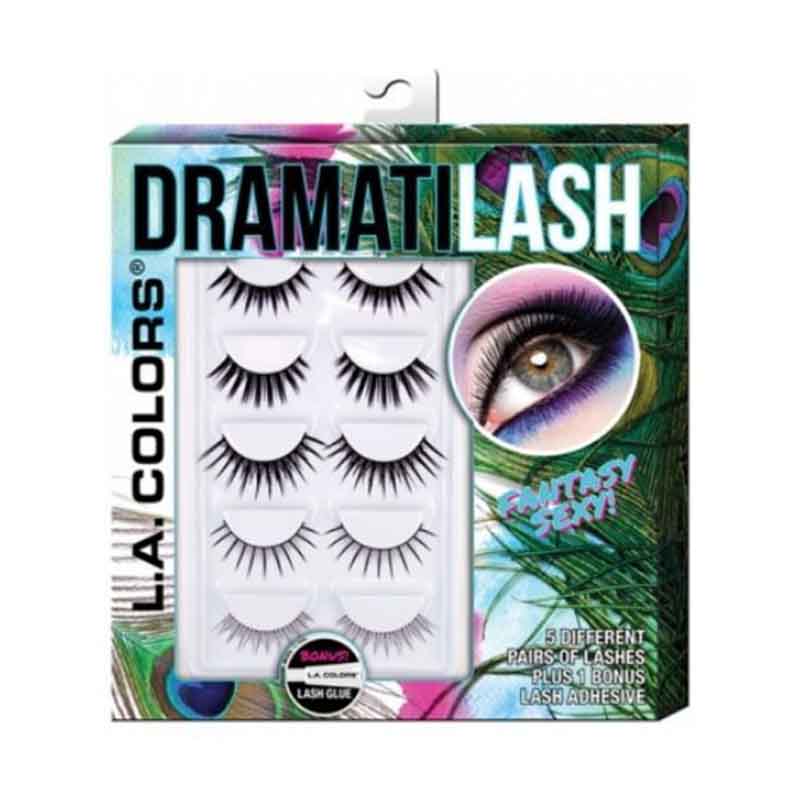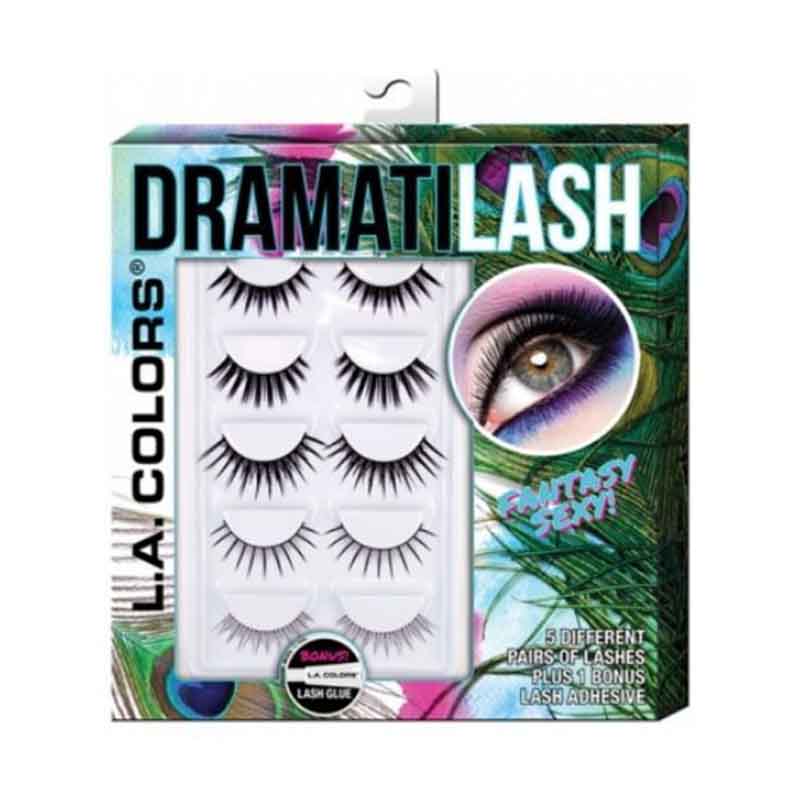 L.A. Colors Dramatilash False Lash Kit - Fantasy Sexy!
Remove lashes gently from tray.
Trim if necessary.
Apply a thin line of adhesive along the band. Position lash to the base of your natural lashes.
Gently press from the middle of the eye to the corners and along the band to secure.
Apply mascara if desired.
To Remove : Gently Peel Starting at the outer corner.
Place lashes back on tray to keep shape for re-use.
Imported from USA.