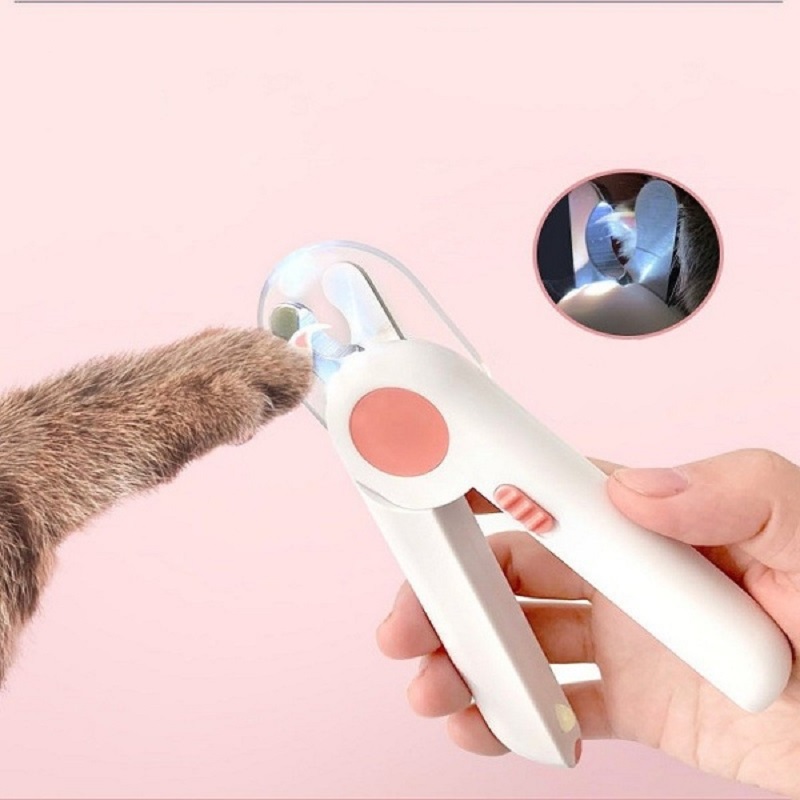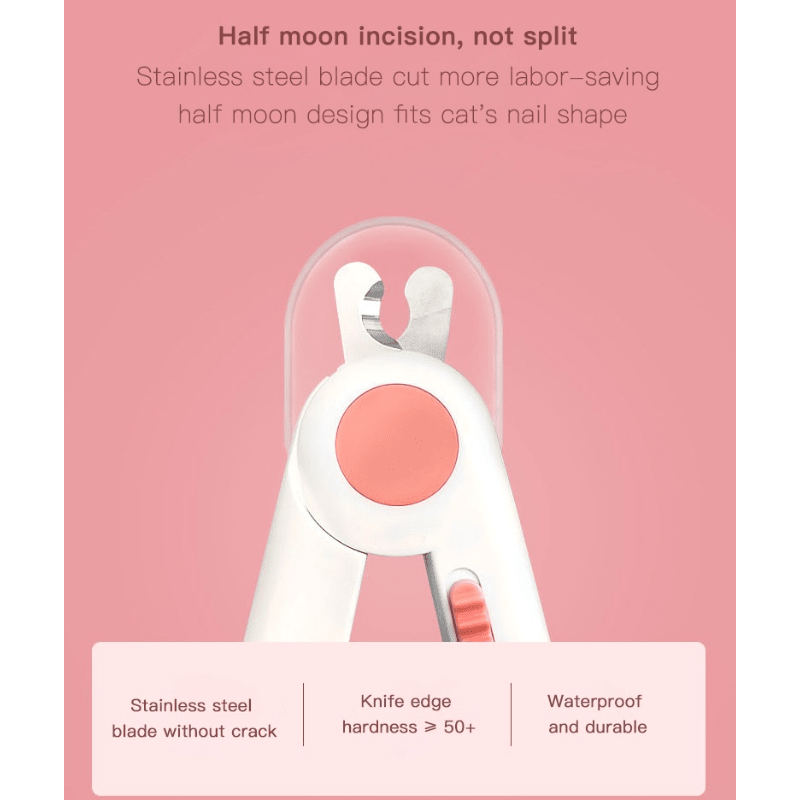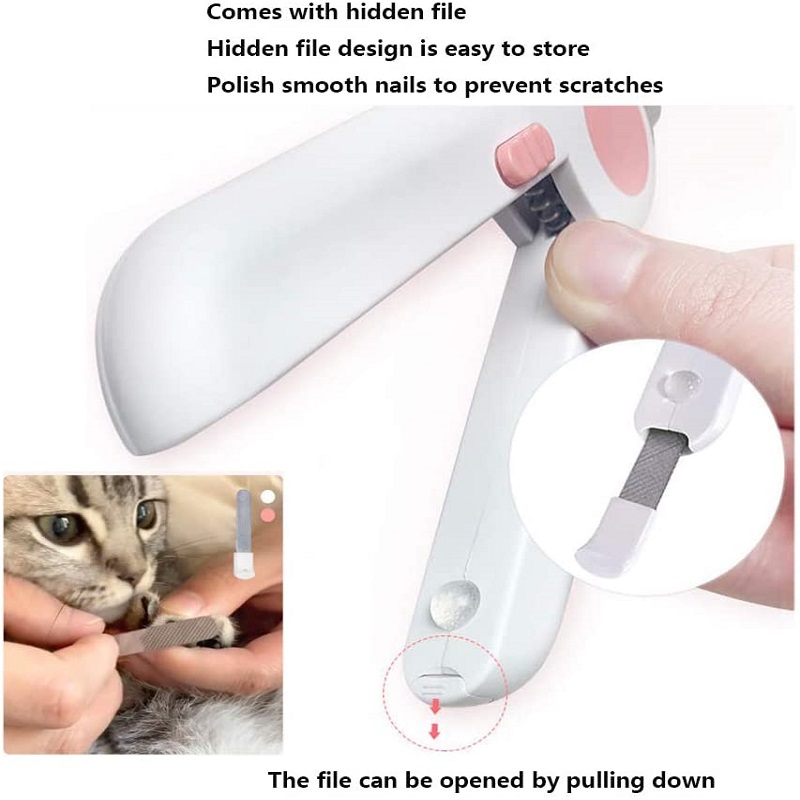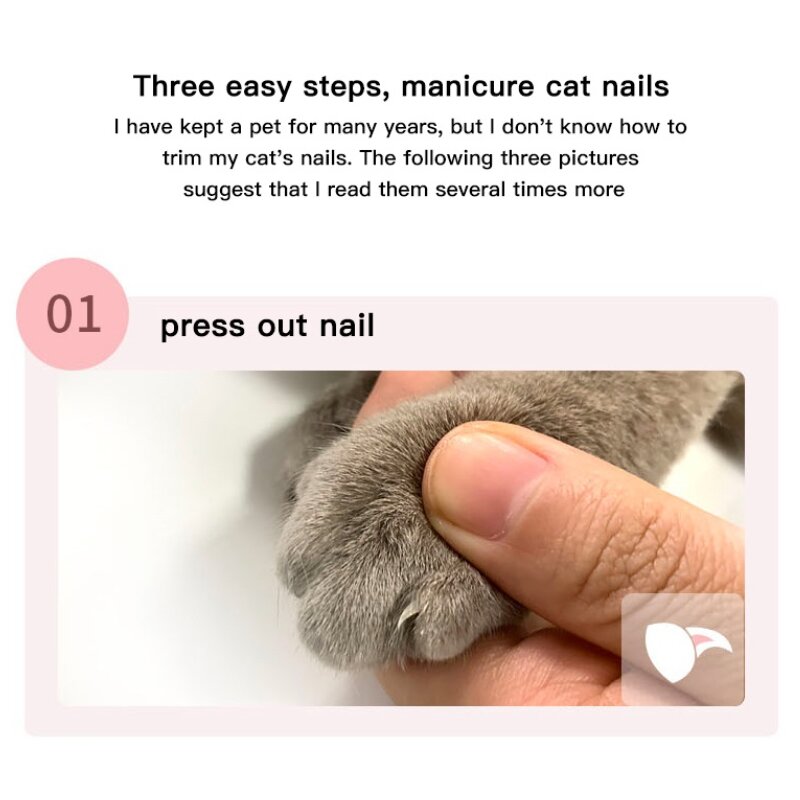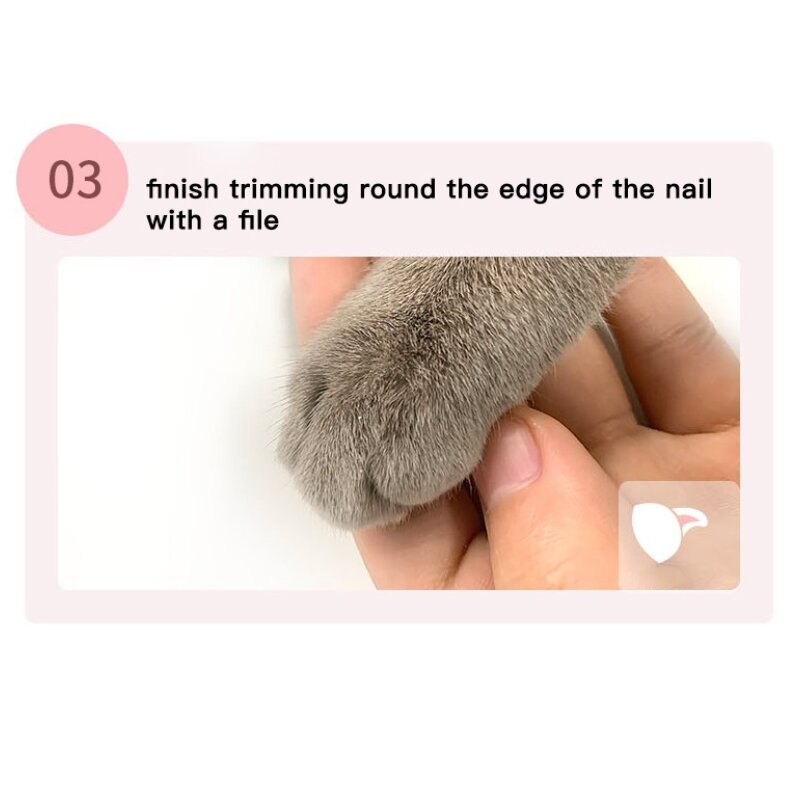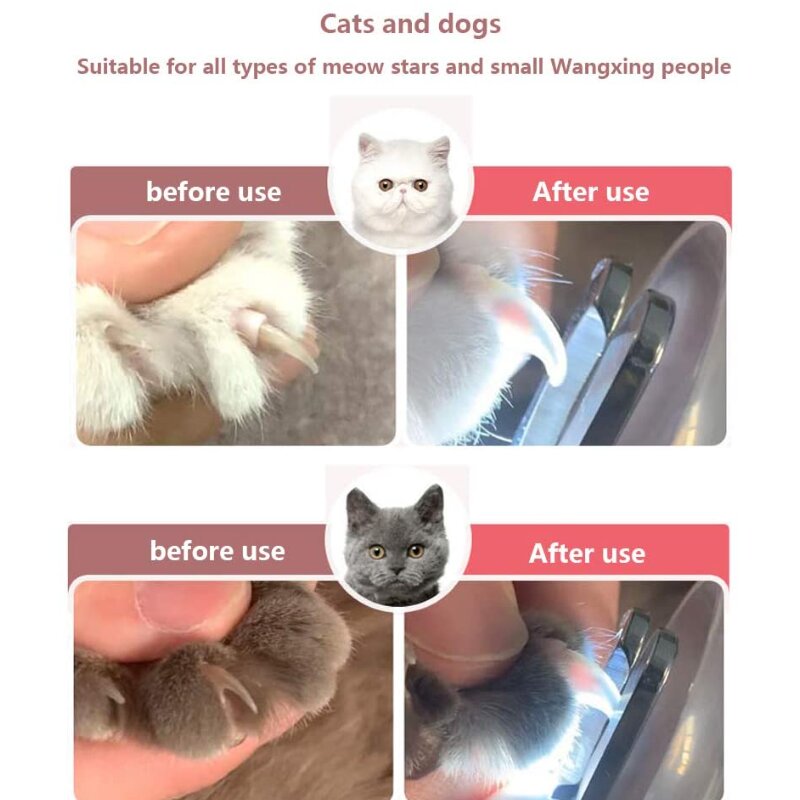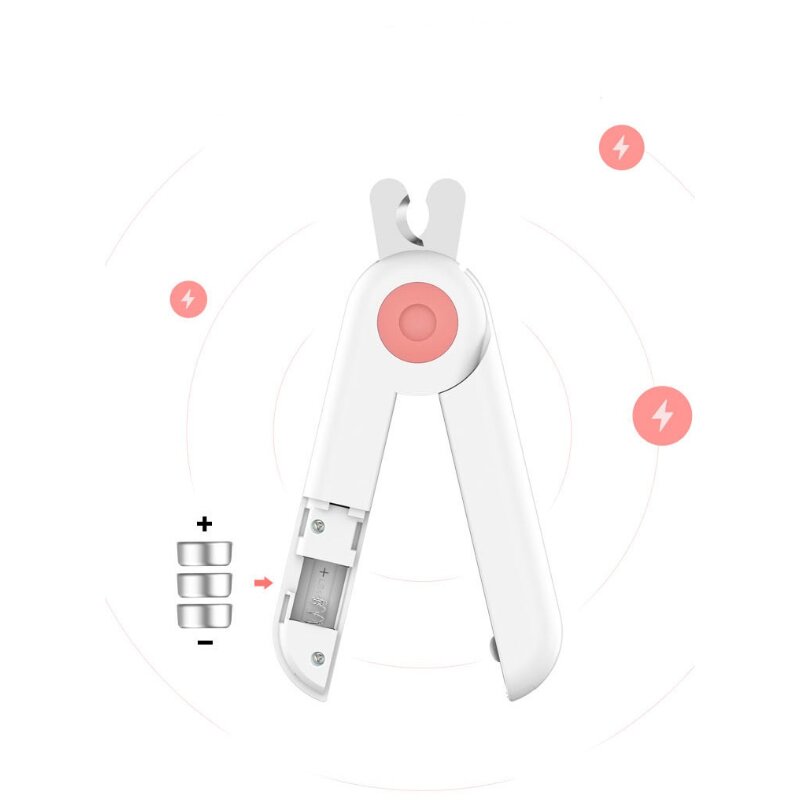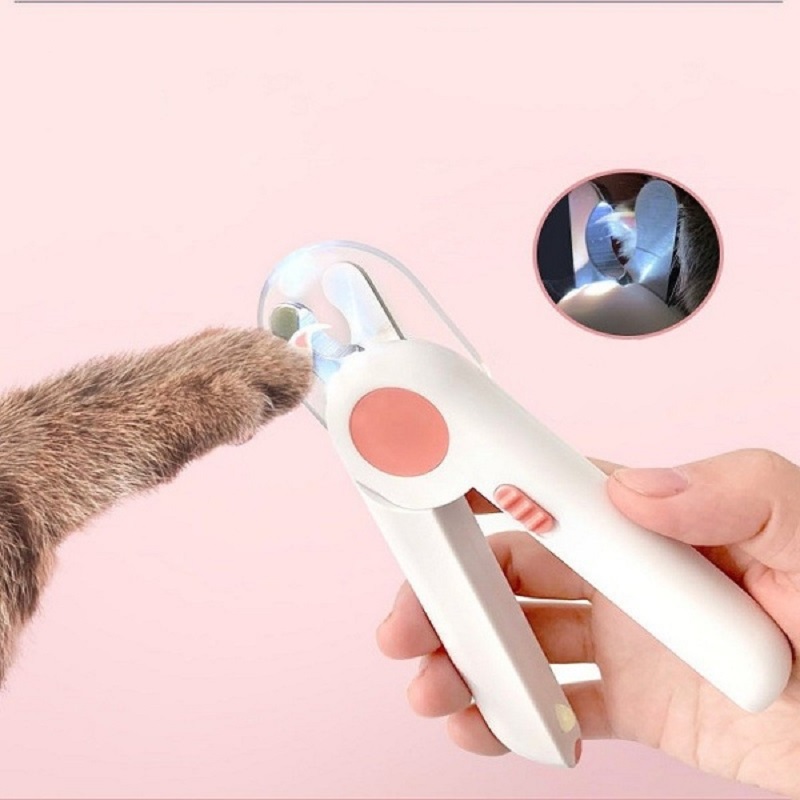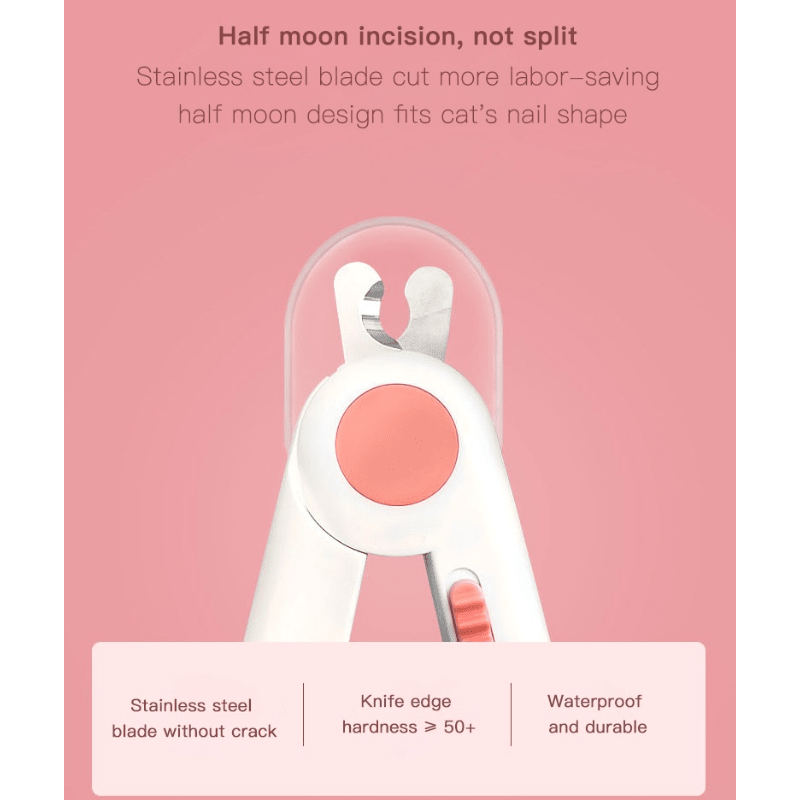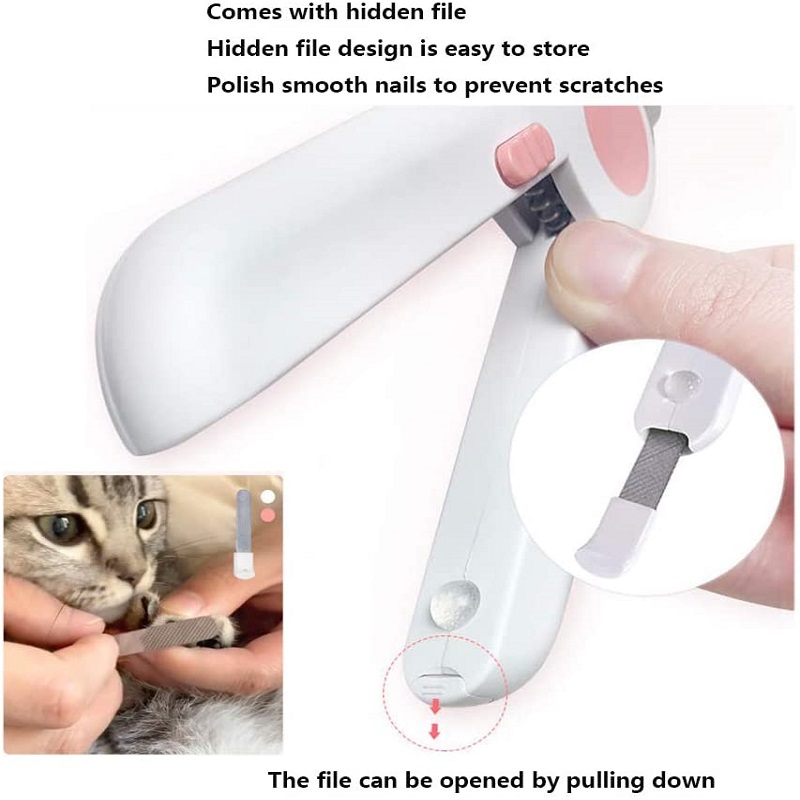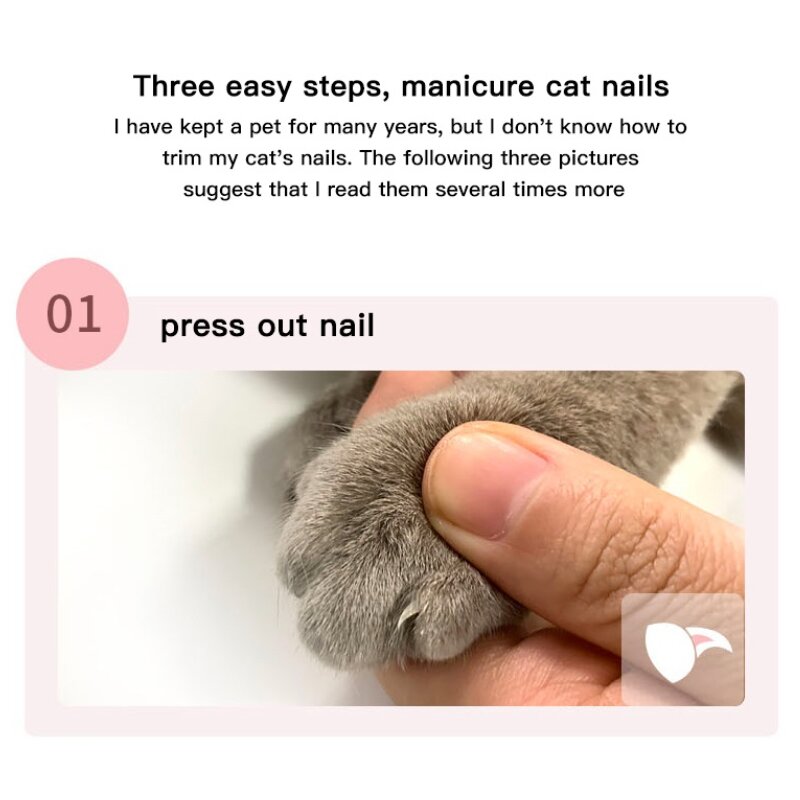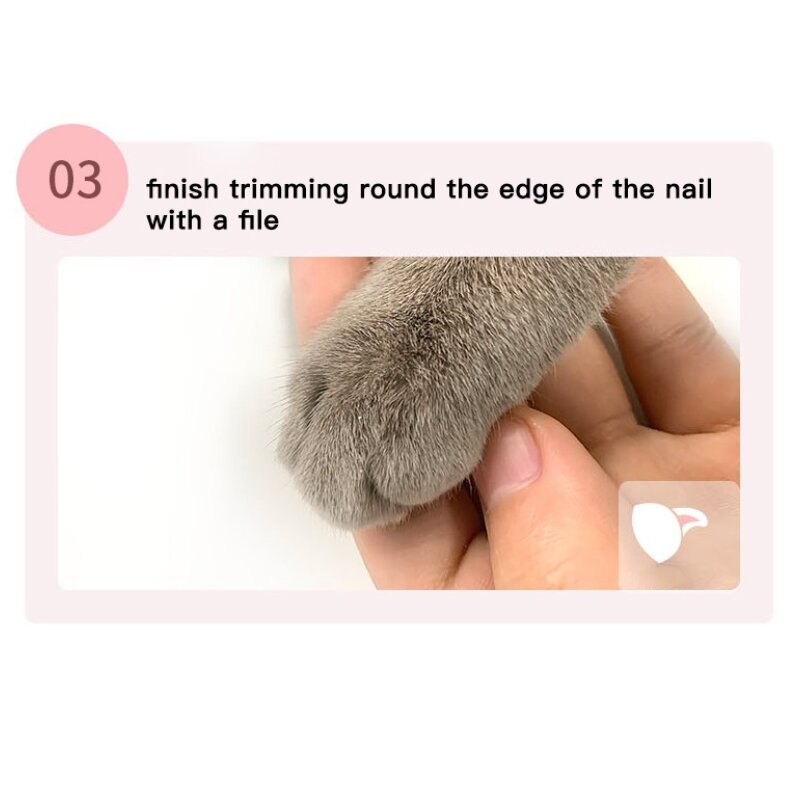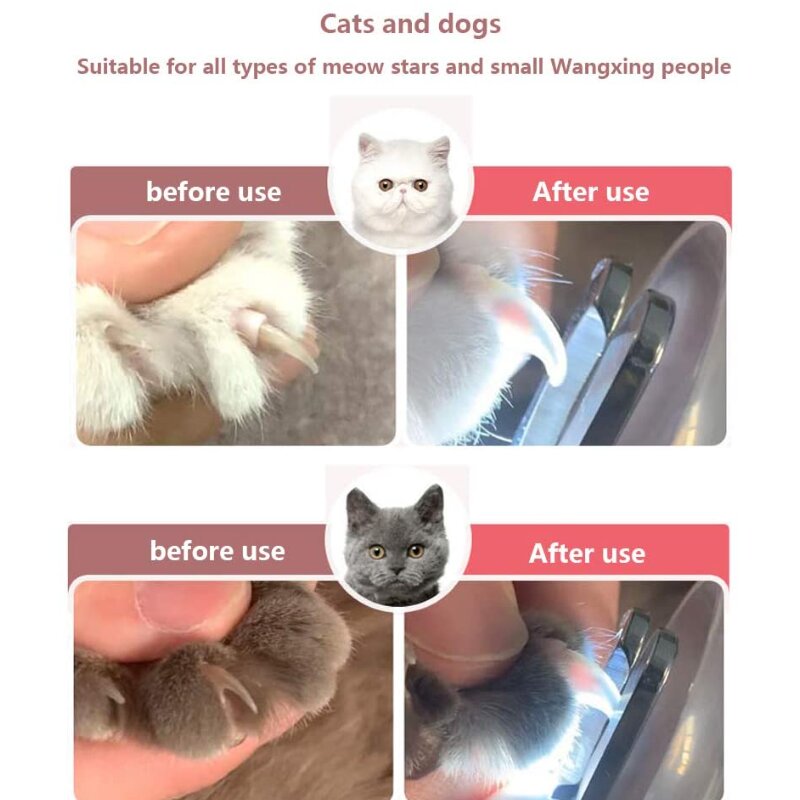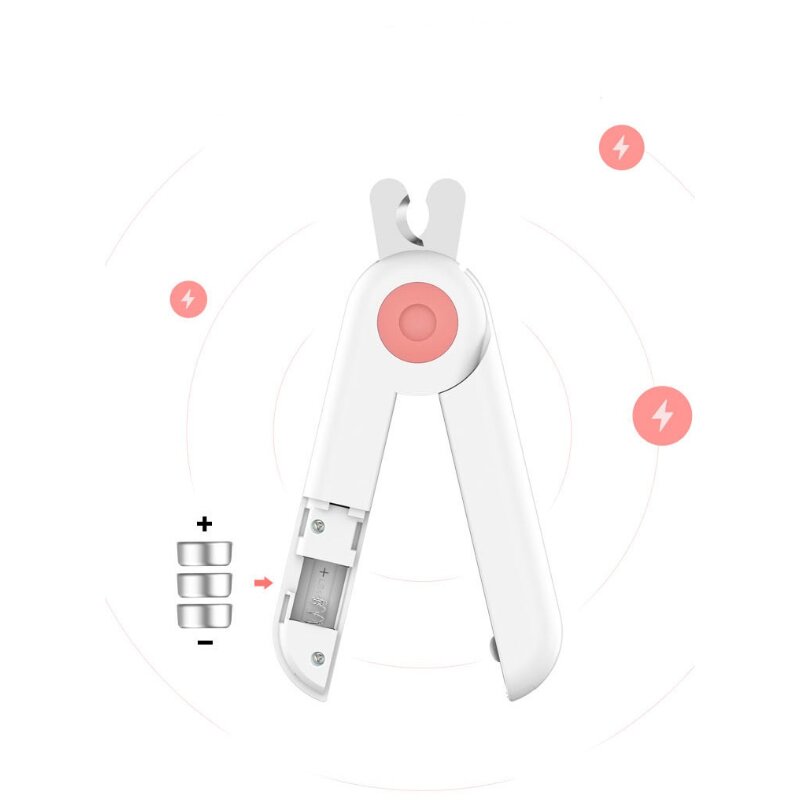 LED Nail Clipper For Pet (20200)
The clipper features a half-moon cut, & the stainless steel to make trimming more labor-saving.
It comes with high-quality ABS material, which is delicate, non-slip.
Featured by the streamlined shape, and the clipper is easy to hold.
The built-in LED lamp beads clearly illuminates bleeding lines, thus prevents excessive trimming and guide users to easily trim nails.
The given concealed file is easy to store, polish smooth nails to prevent scratches.
The transparent baffle prevents broken nails from splashing around, it is removable & is easy to remove and wash.
Made in P.R.C.