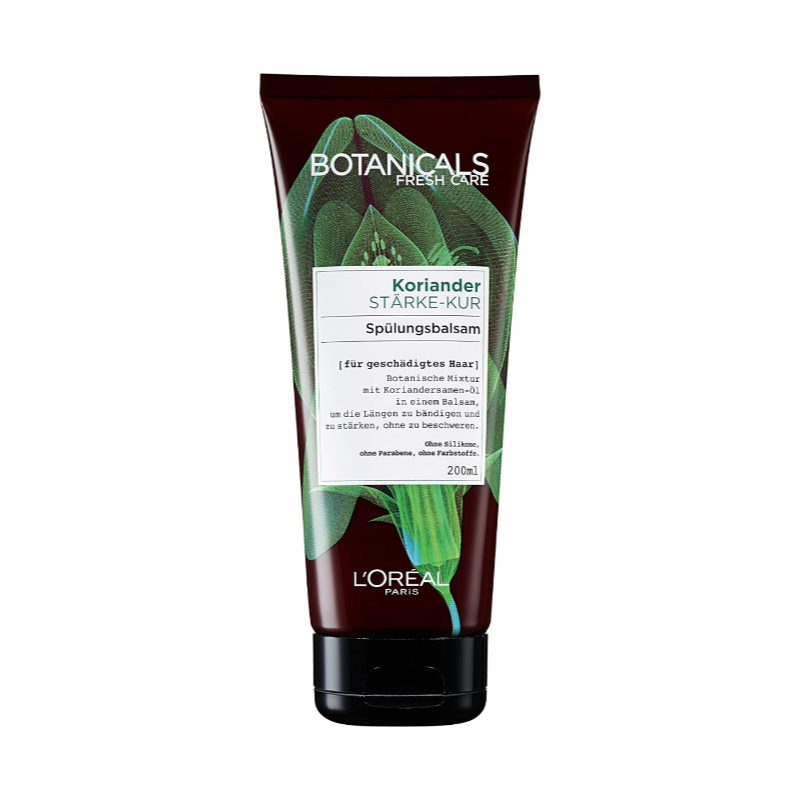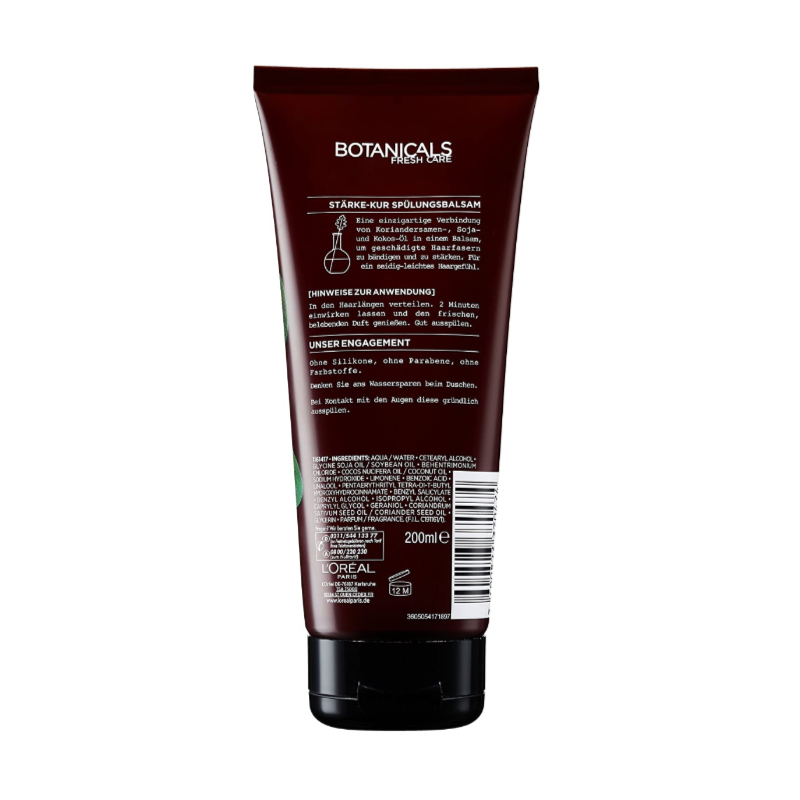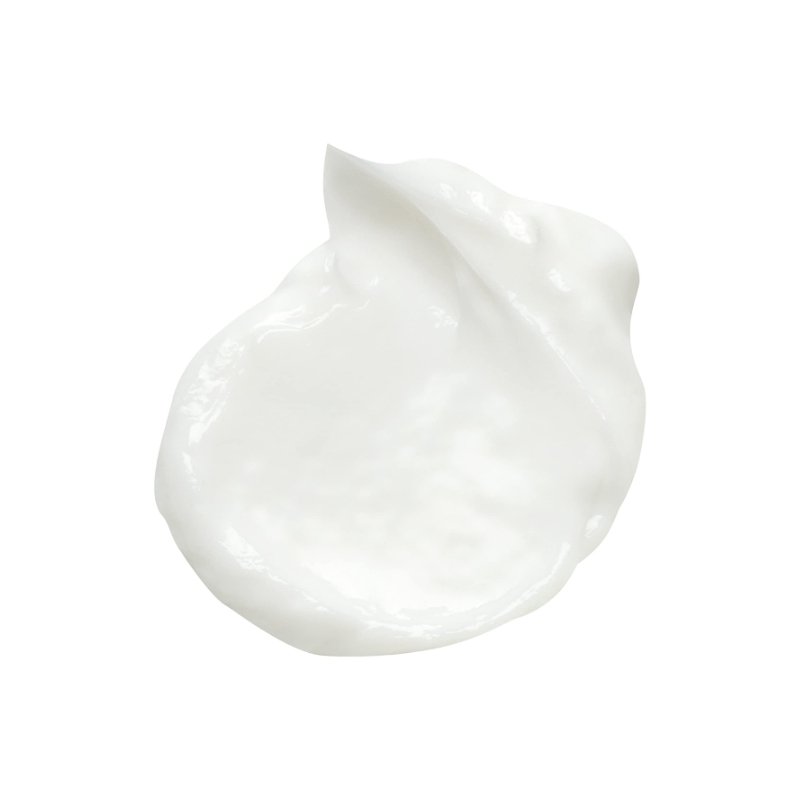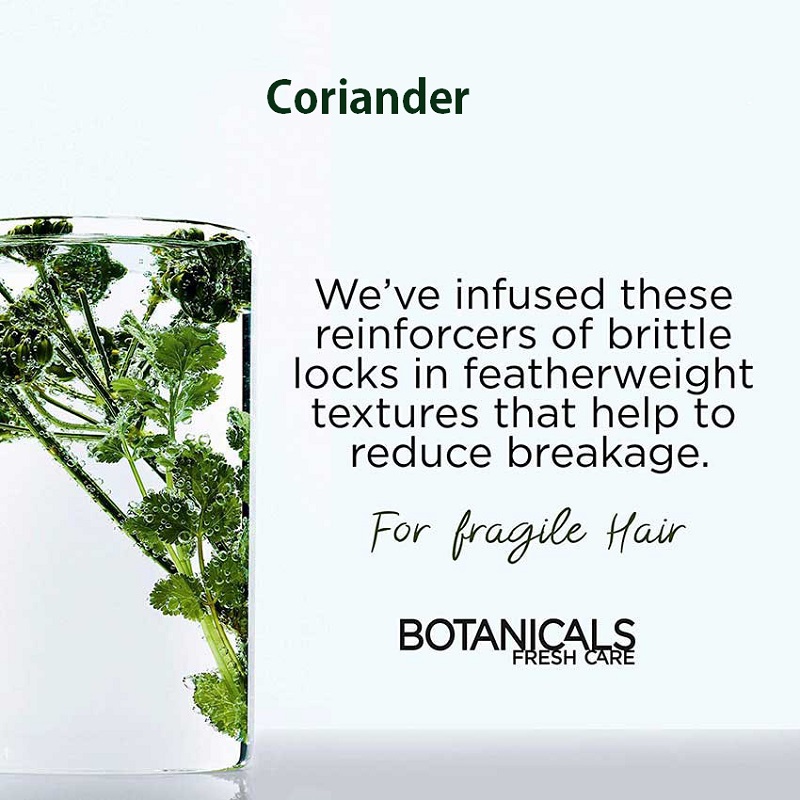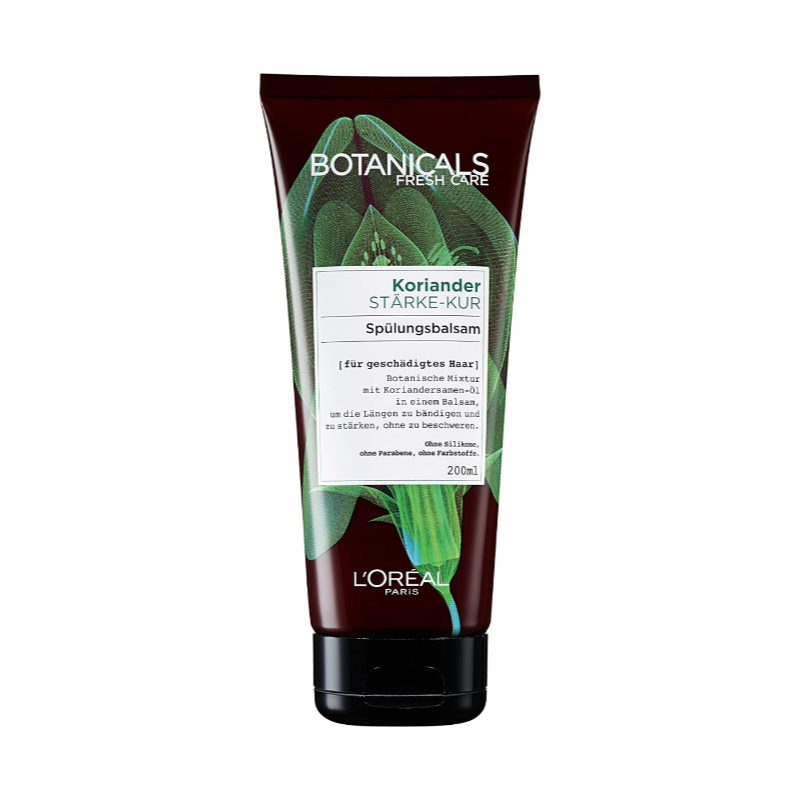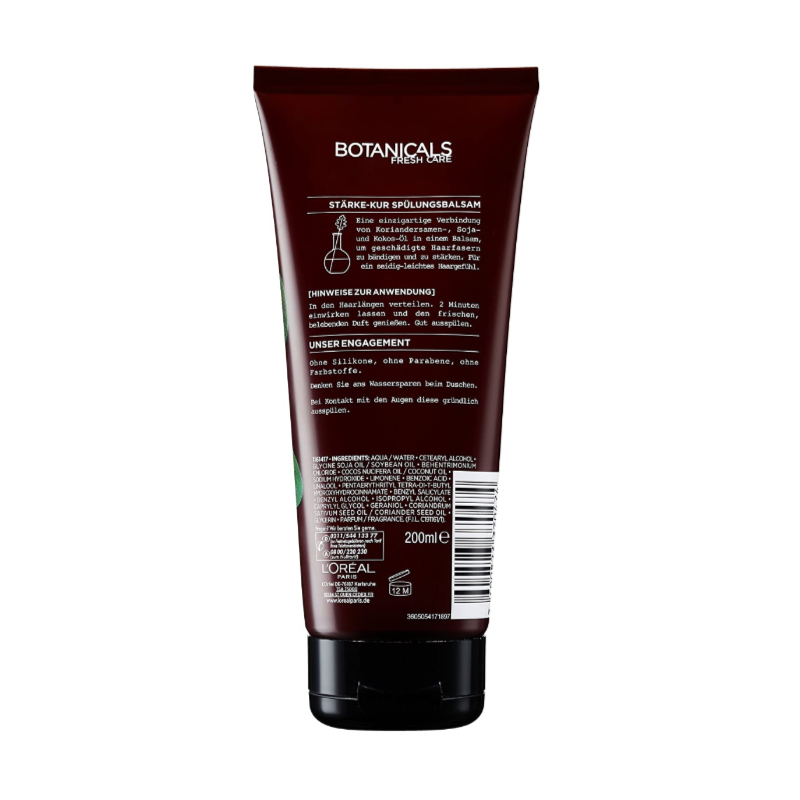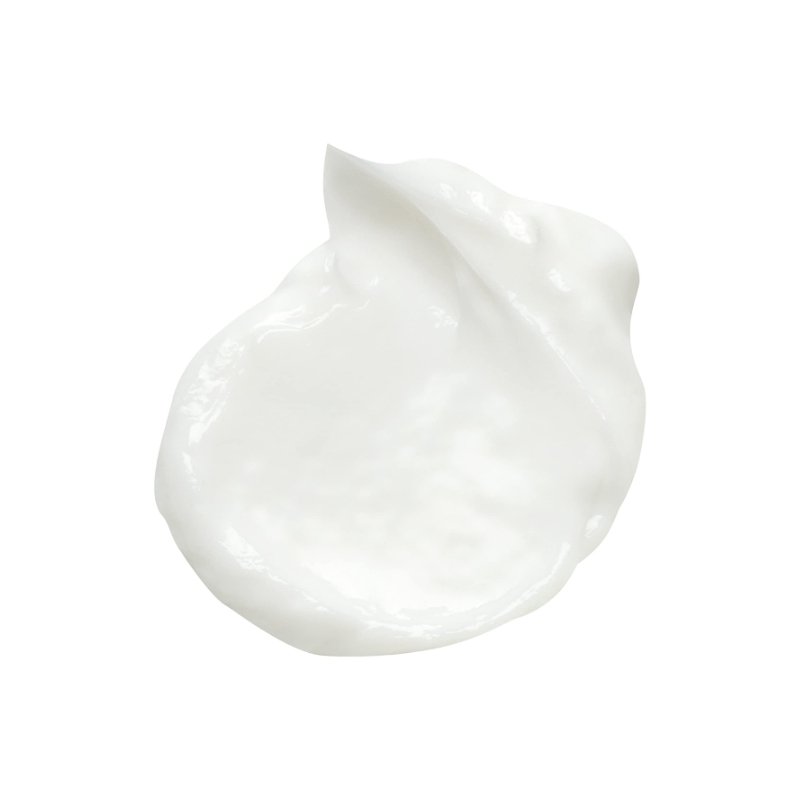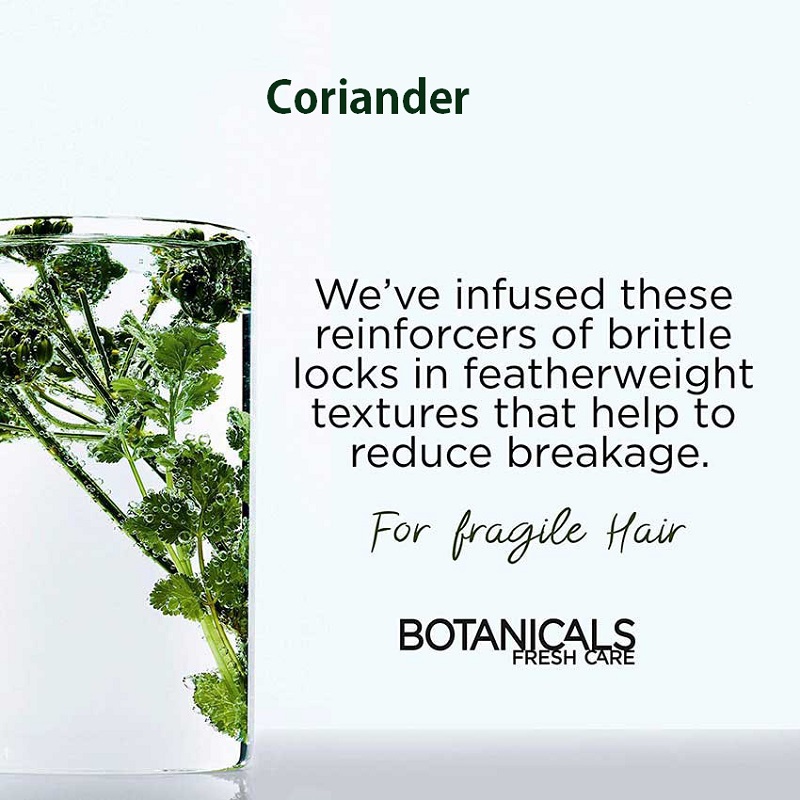 L'oreal Paris Botanicals Fresh Care Koriander Conditioner Balm 200ml
This is conditioning balm is a conditioner that detangles and strengthens fragile hair without weighing it down.
It is infused with coriander seed oil, which is rich in omega 6.
Helps detangle lengths and condition your hair, leaving it strengthened and revitalised with a fresh invigorating aroma.
A sophisticated scent with light and fresh accents.
A fine pearly cream, firm and rich, a genuine touch of kindness to your fragile hair.
The formula is silicone, paraben and colourant free.
Imported from UK.