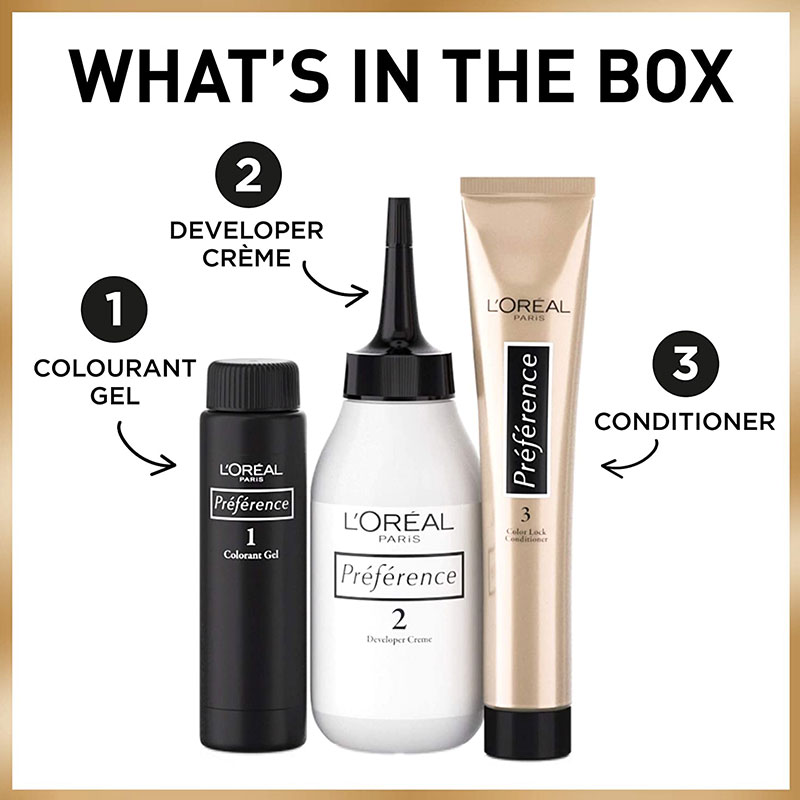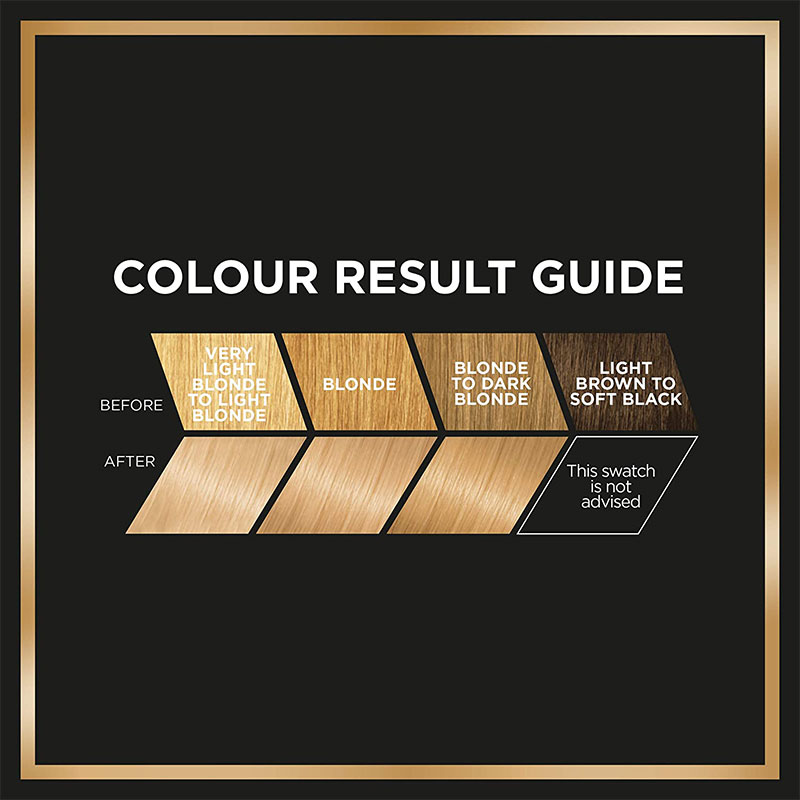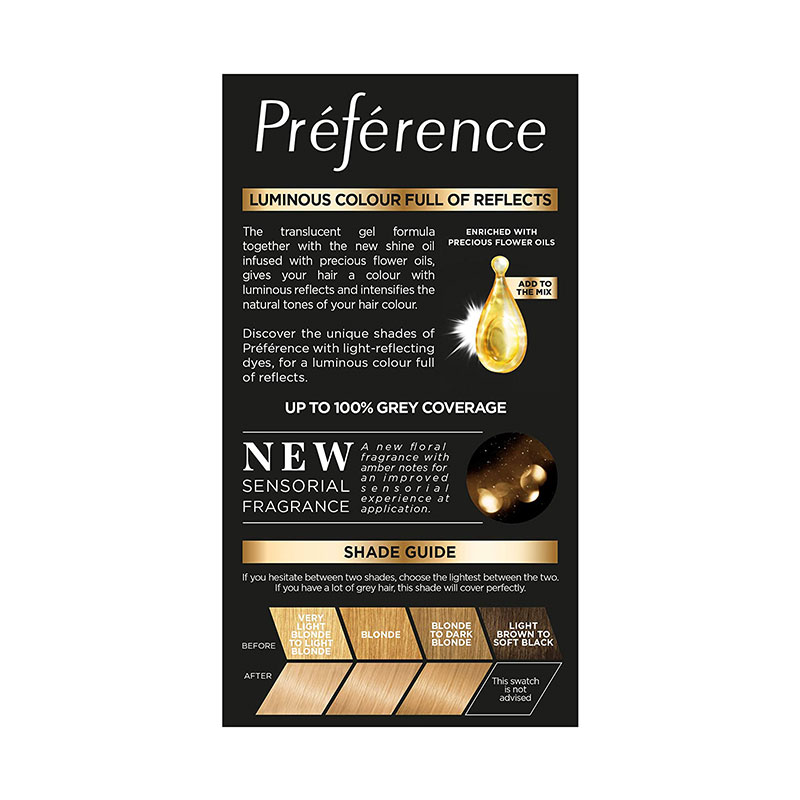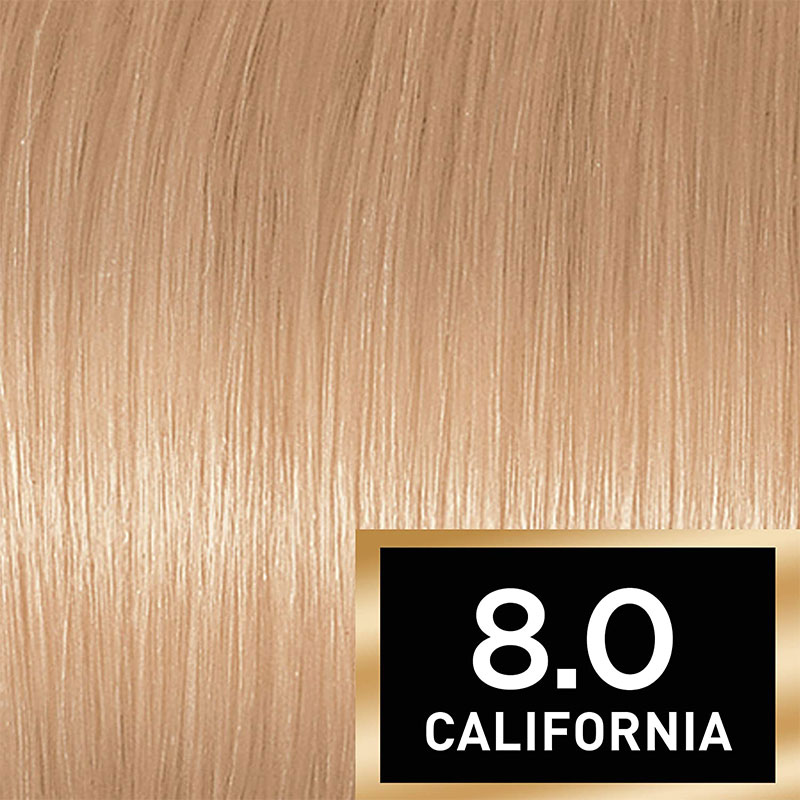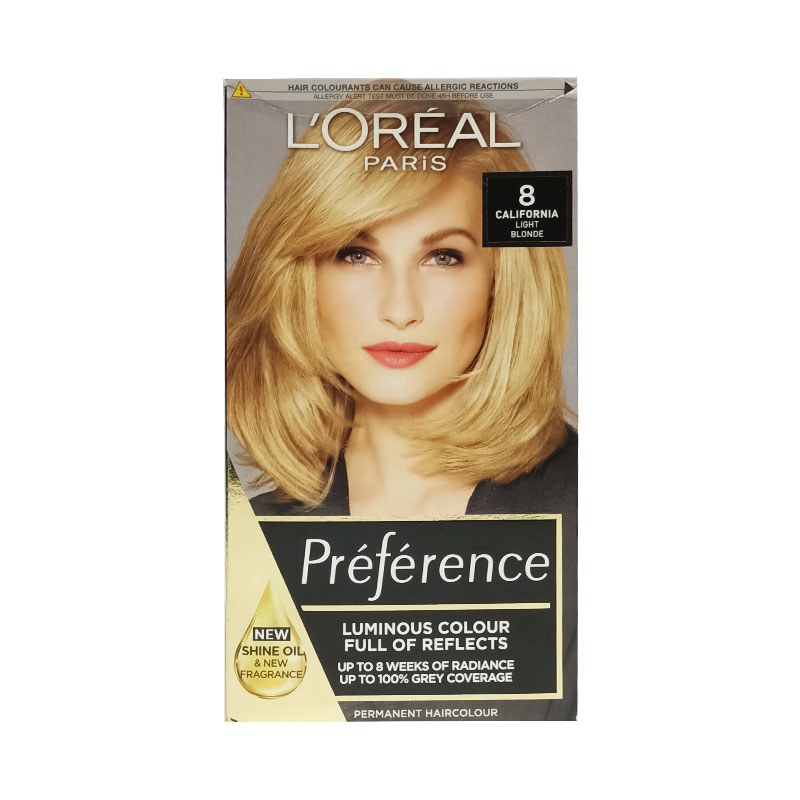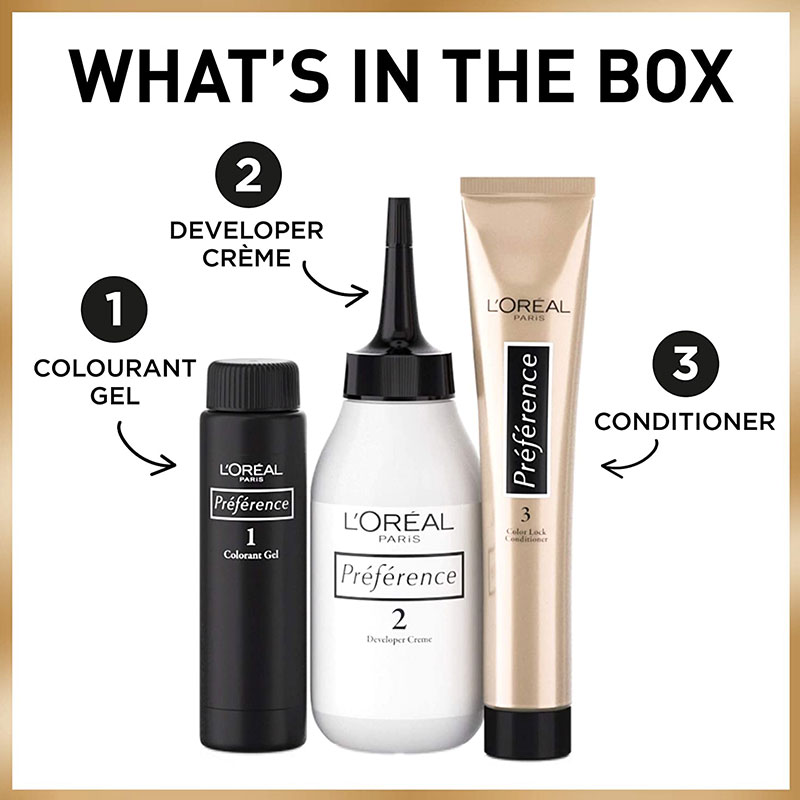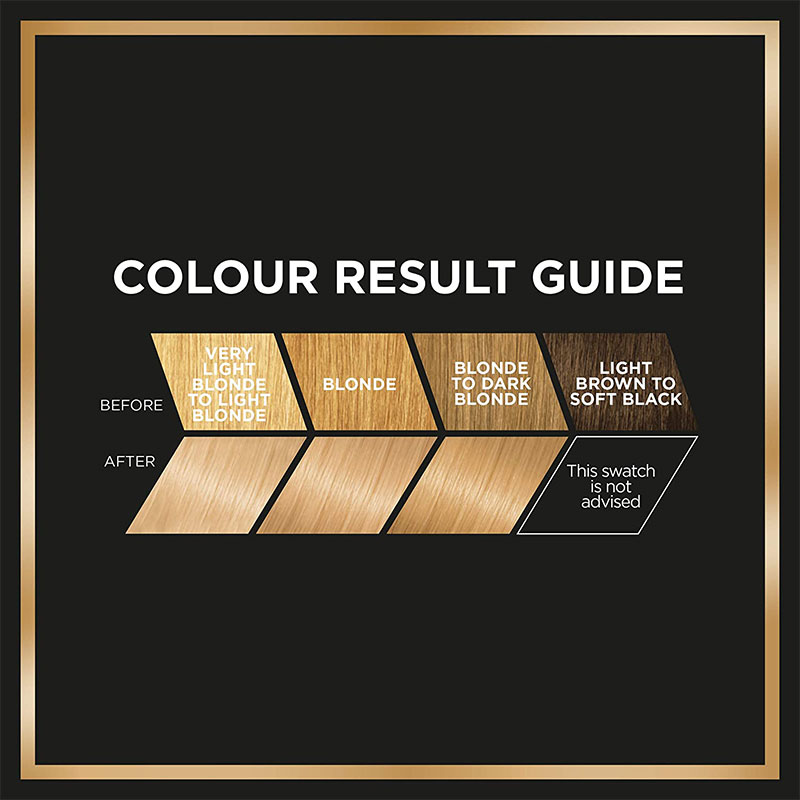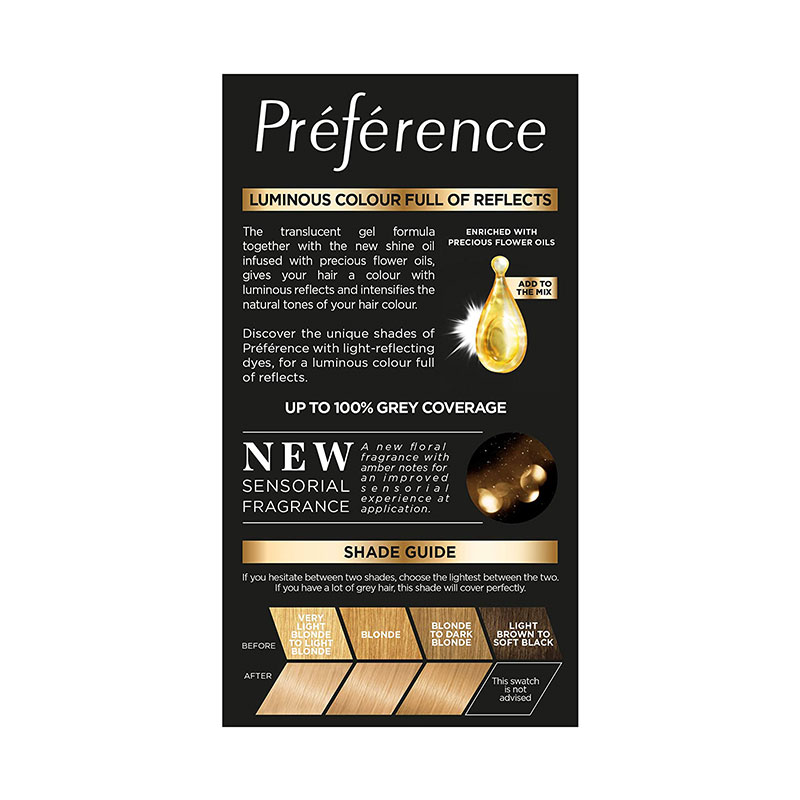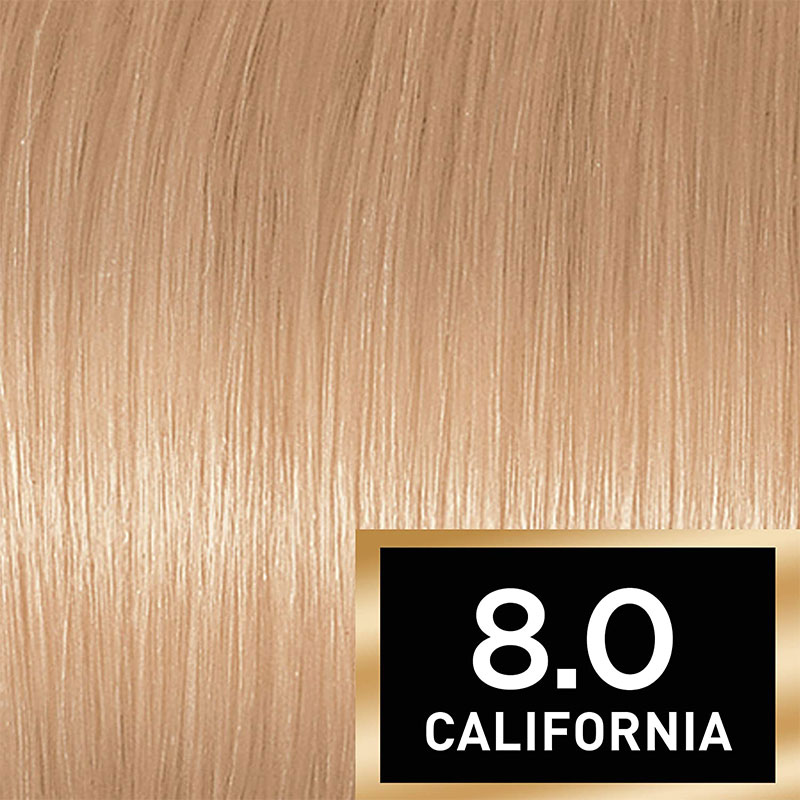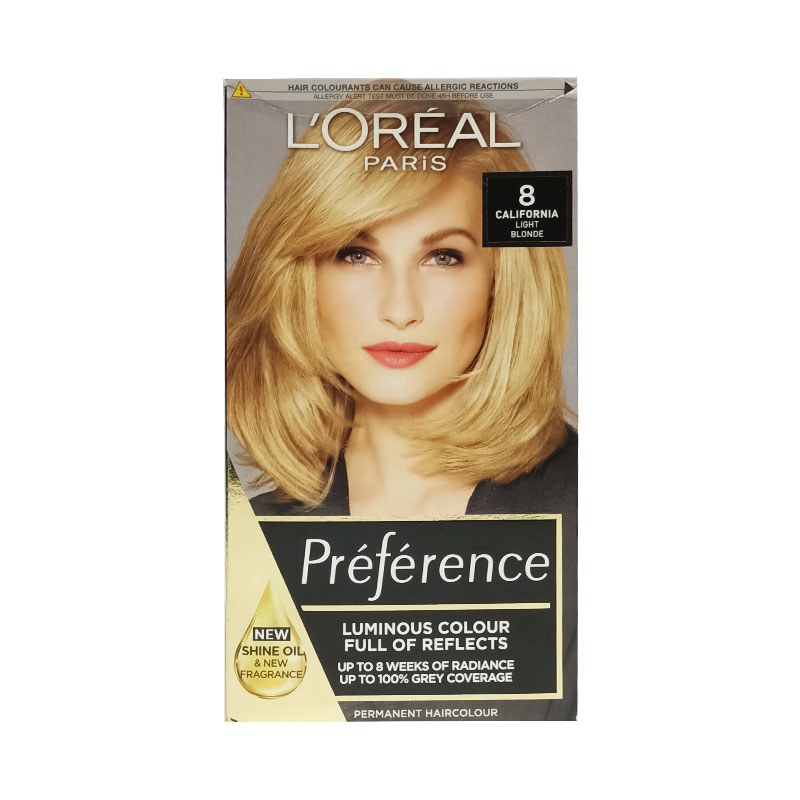 L'oreal Paris Preference Luminous Color Full Of Reflects Permanent Hair Colour - 8 California Light Blonde
The translucent gel formula associated with the new precious oil drop intensifies natural tones of your hair colour.
Discover the unique shades of Preference with light-reflecting dyes, for a luminous colour full of reflects.
New Sensorial Fragrance.
Enriched with precious flower oils.
A new floral fragrance with amber notes for an improved sensorial experience at application.
Shine Protect Conditioner: enriched with UV filter & vitamin E derivative to help preserve the radiance of your coloured hair,
Use week after week to preserve the shine of your coloured hair.
Made in Belgium.