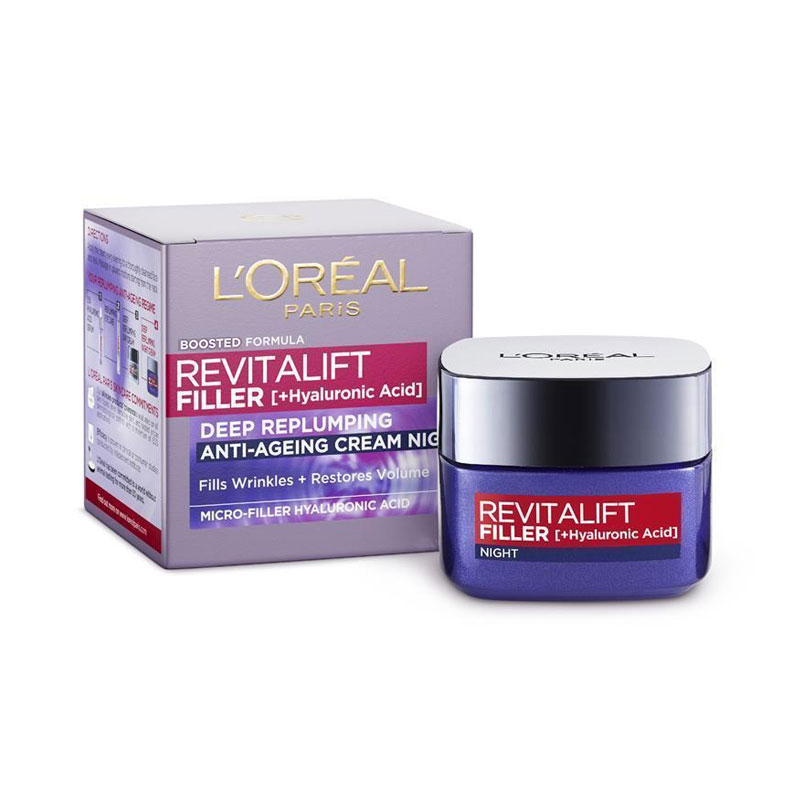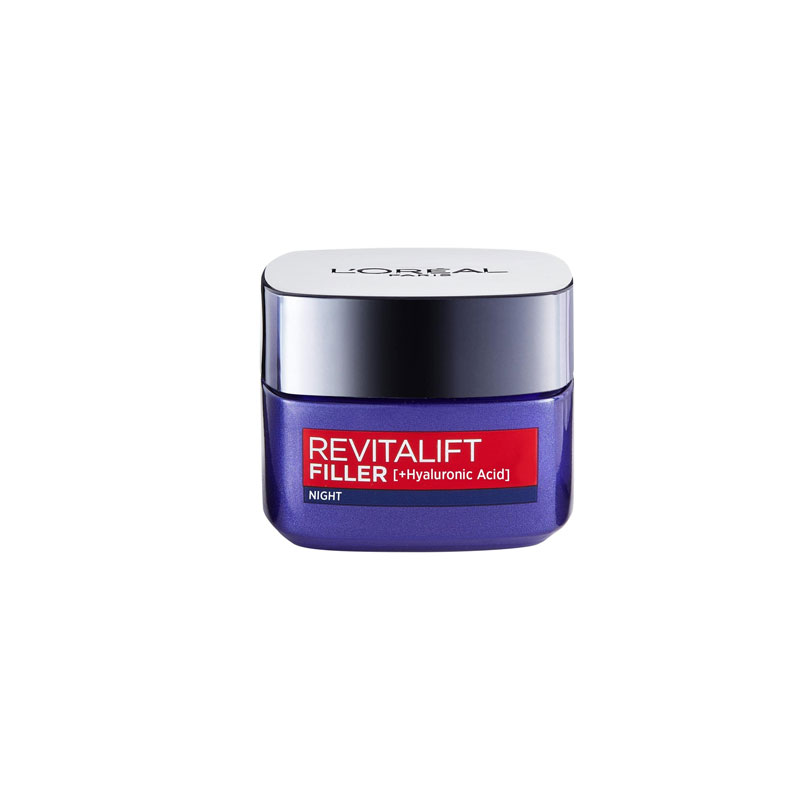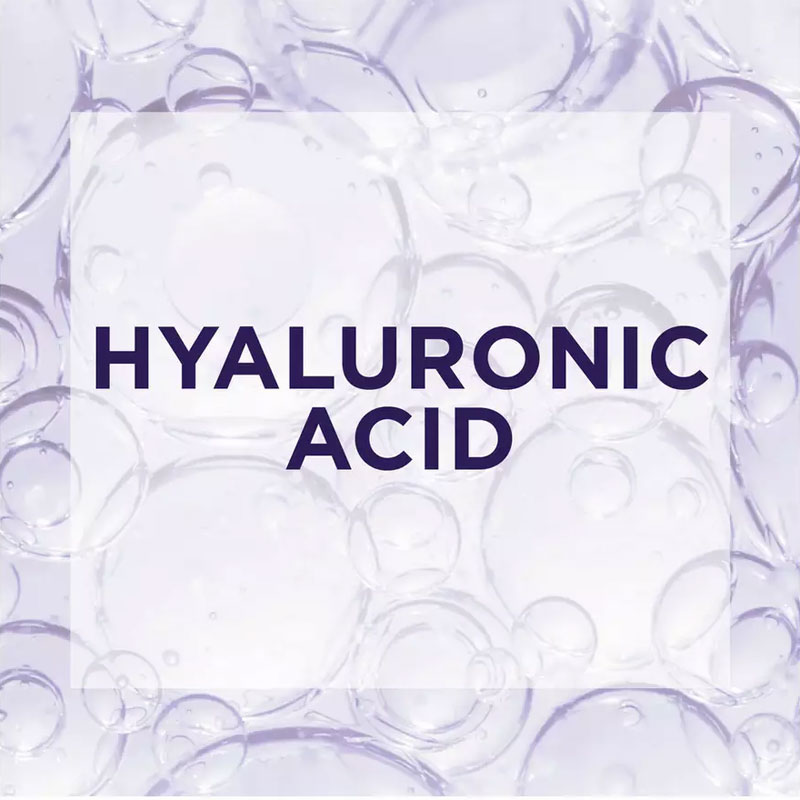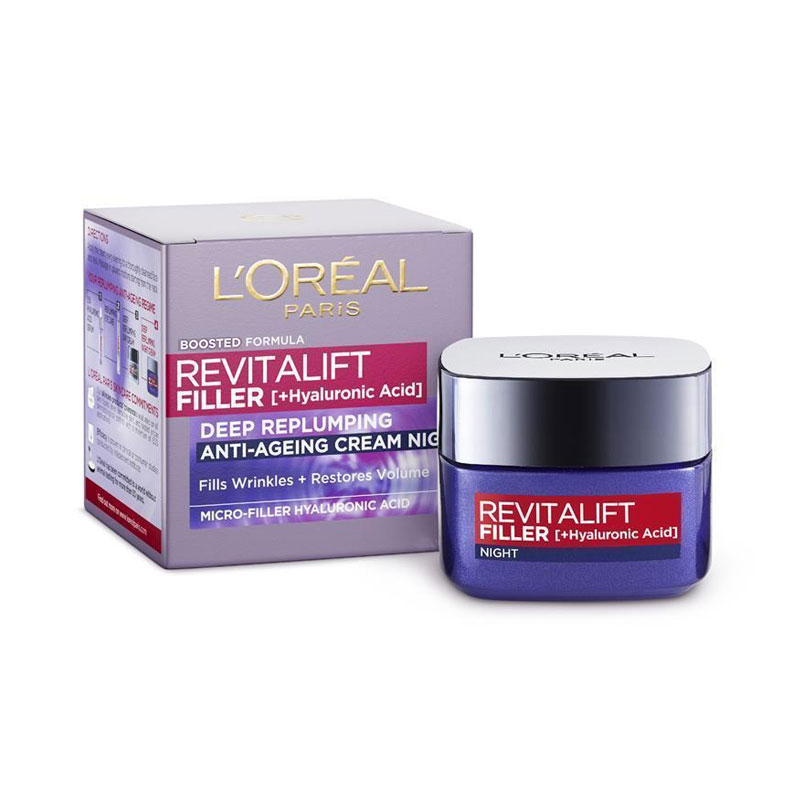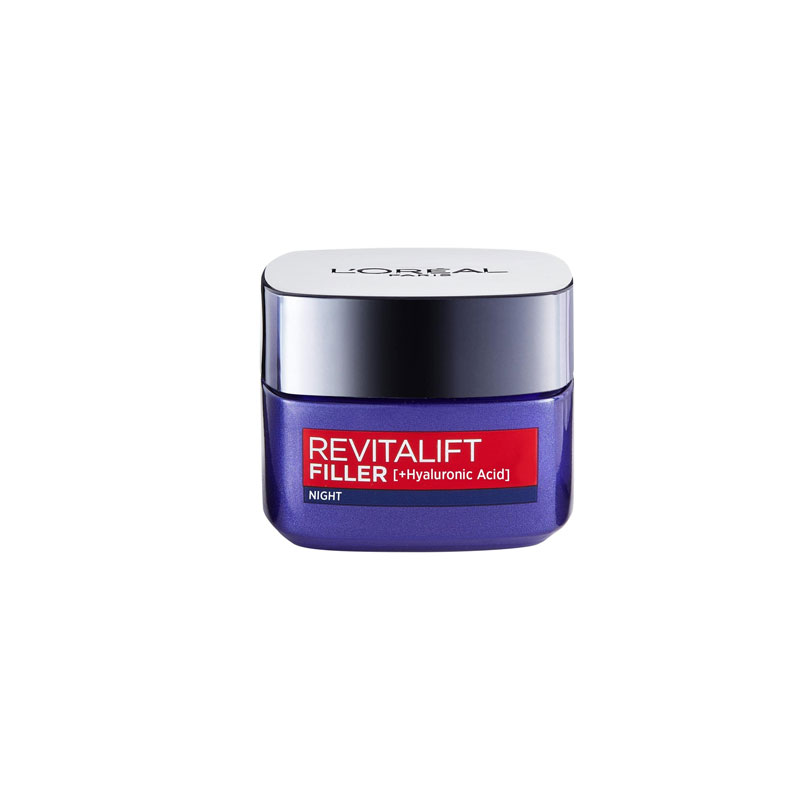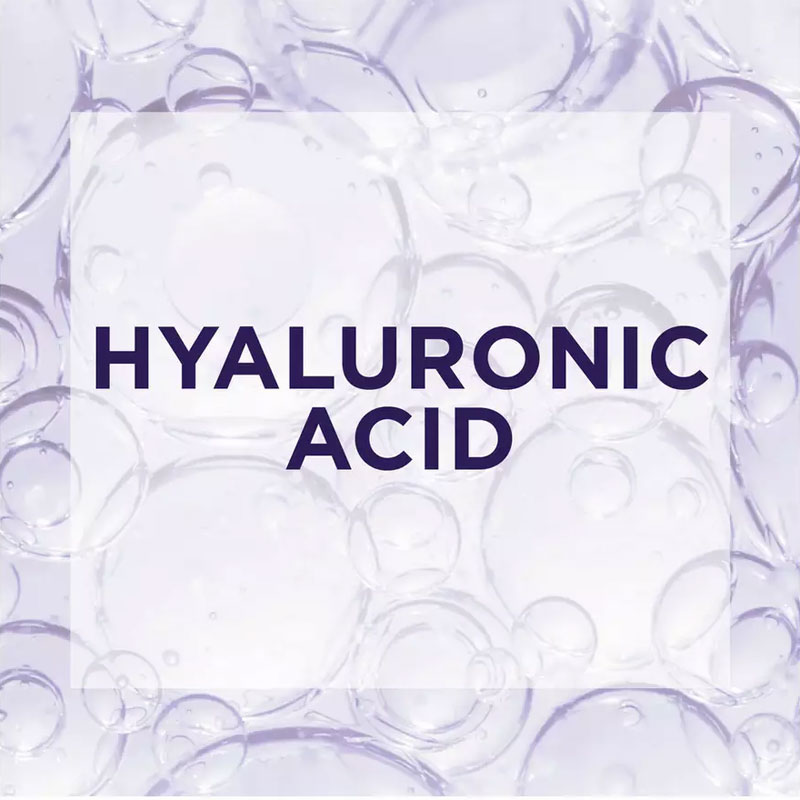 L'Oreal Paris Revitalift Filler Deep Replumping Anti Ageing Night Cream 50ml
L'Oréal Paris with hundreds of plumping beads to infuse the skin with Hyaluronic Acid.
Hyaluronic acid is a natural component of the skin.
As you age, your natural reserves diminish causing your face to lose plumpness.
Consequently, skin loses its fullness and wrinkles deepen.
Made in Germany.