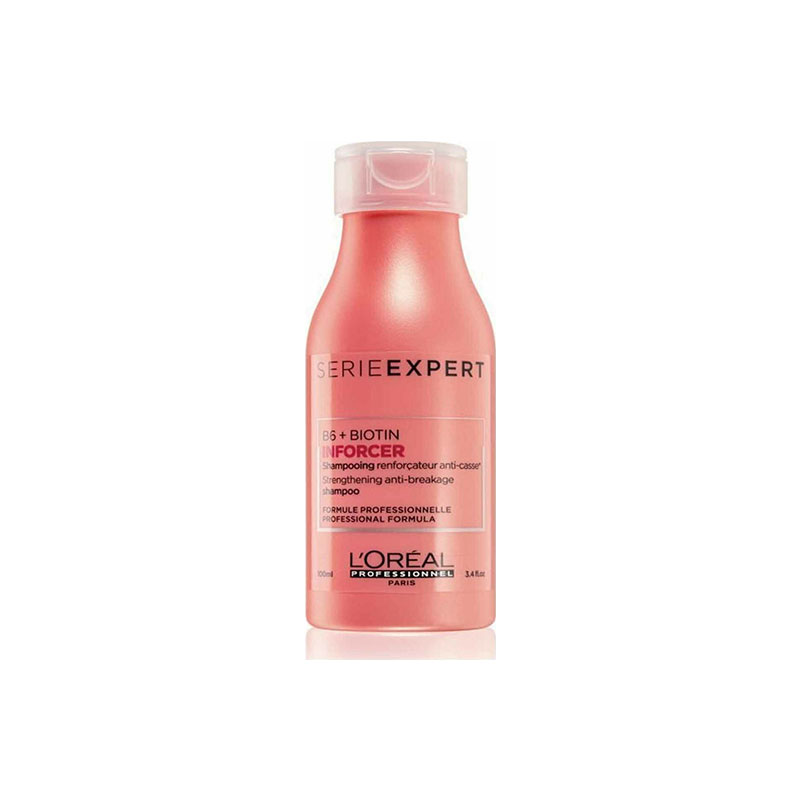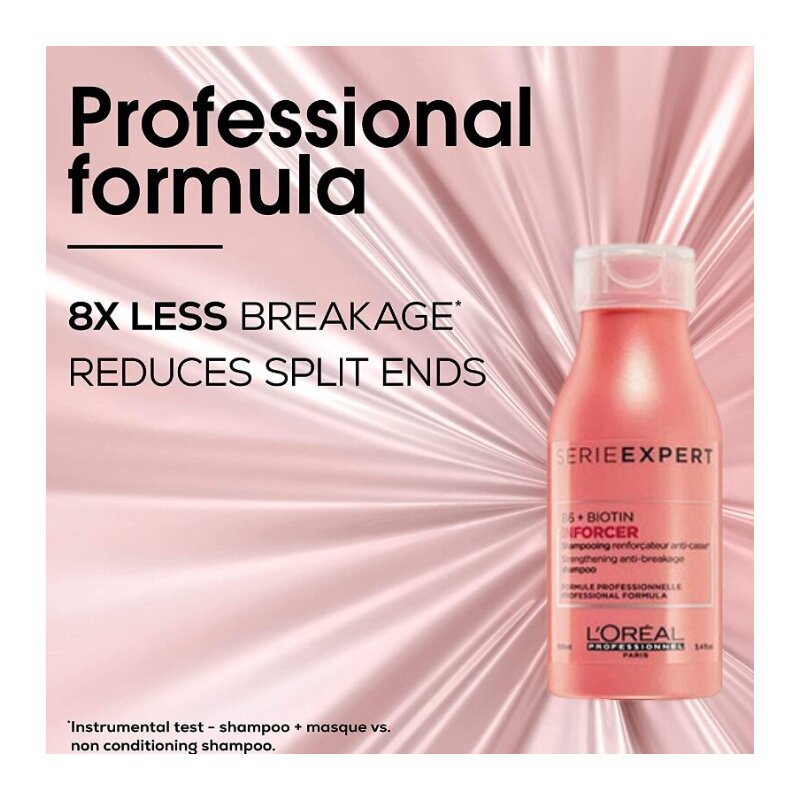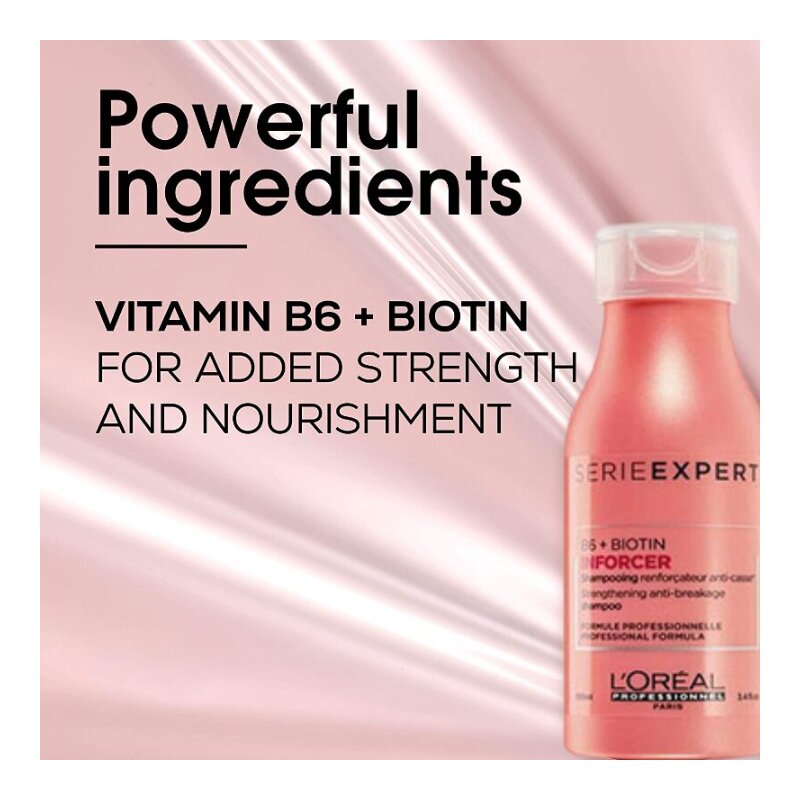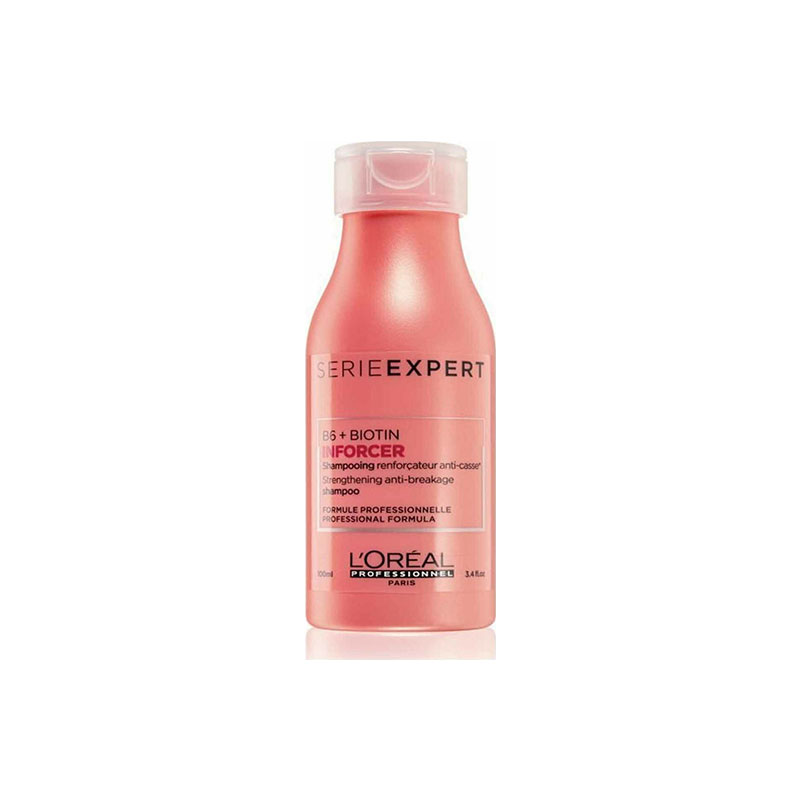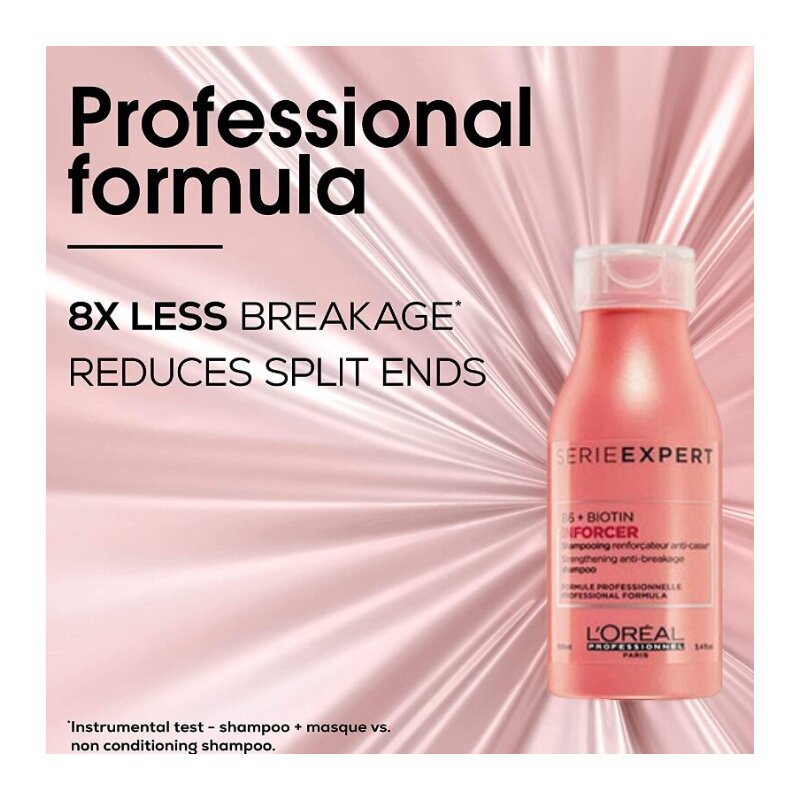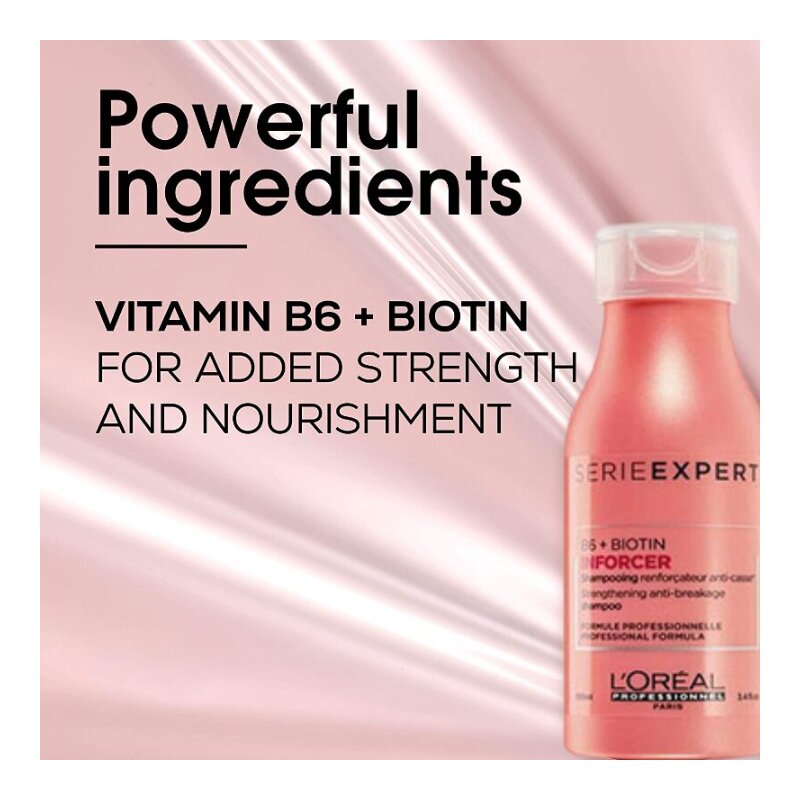 L'Oreal Serie Expert B6 + Biotin Inforcer Shampoo 100ml
Recommended for weak and damaged hair.
Promotes hair growth and stimulates protein metabolism to strengthen the hair fiber.
Stimulates fatty acid metabolism to promote healthy hair development.
Provides a reinforced protection.
Adds shine and enhances control.
Contains Biotin and Vitamin B6.
Made in Spain.