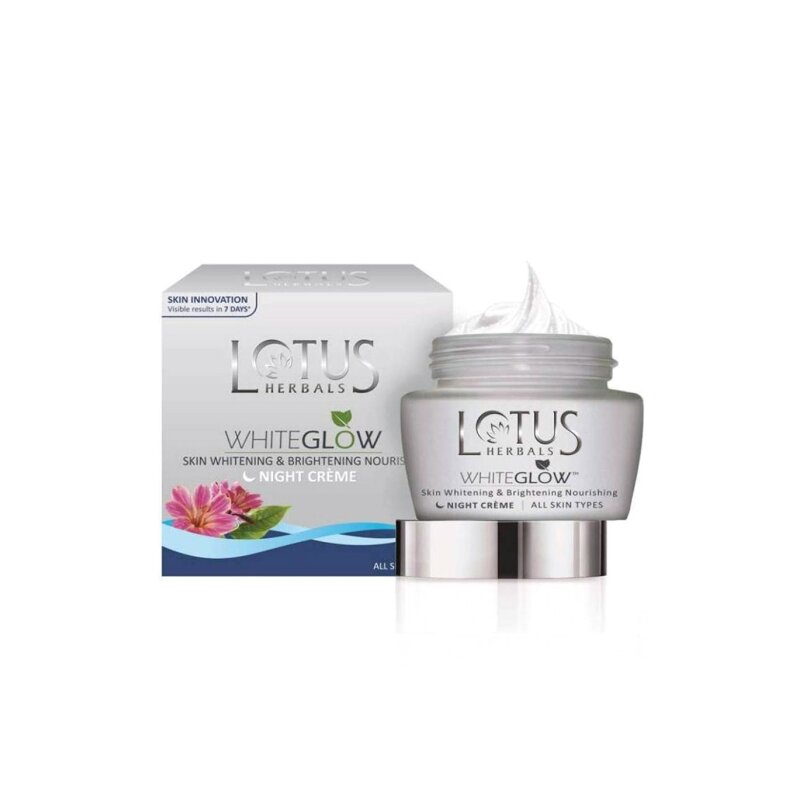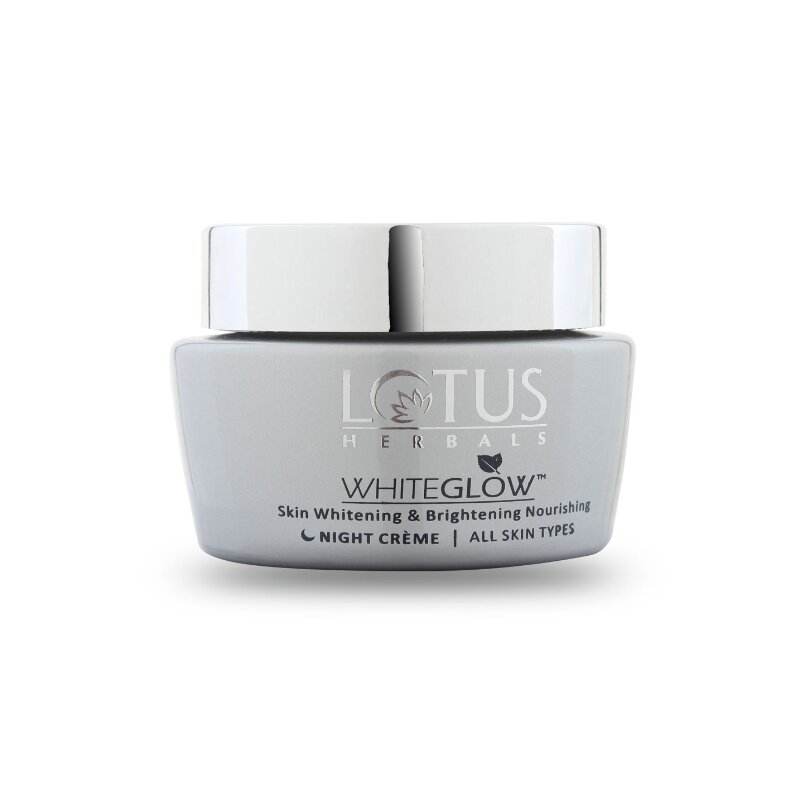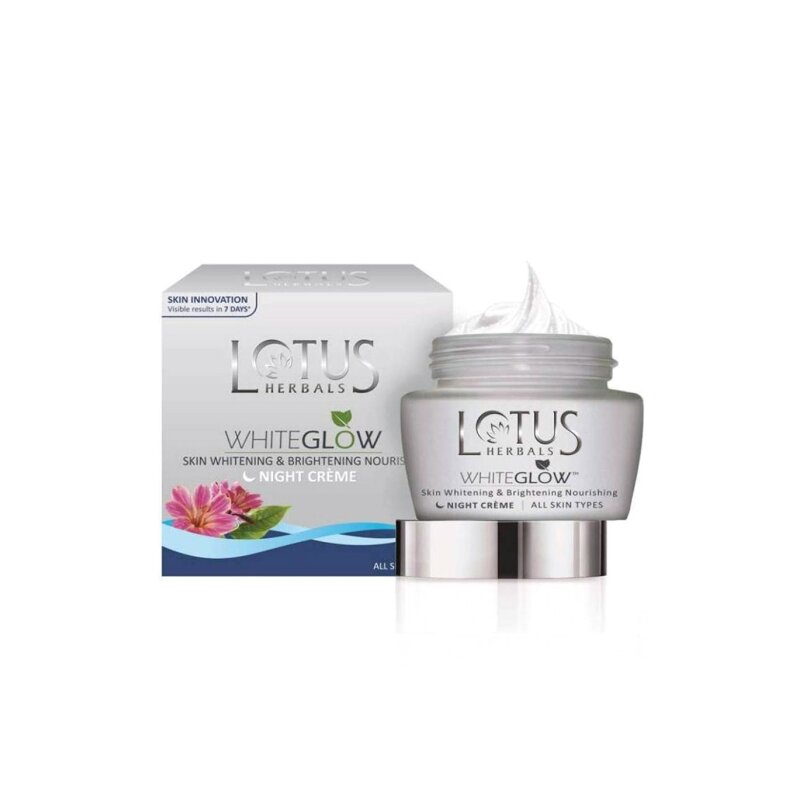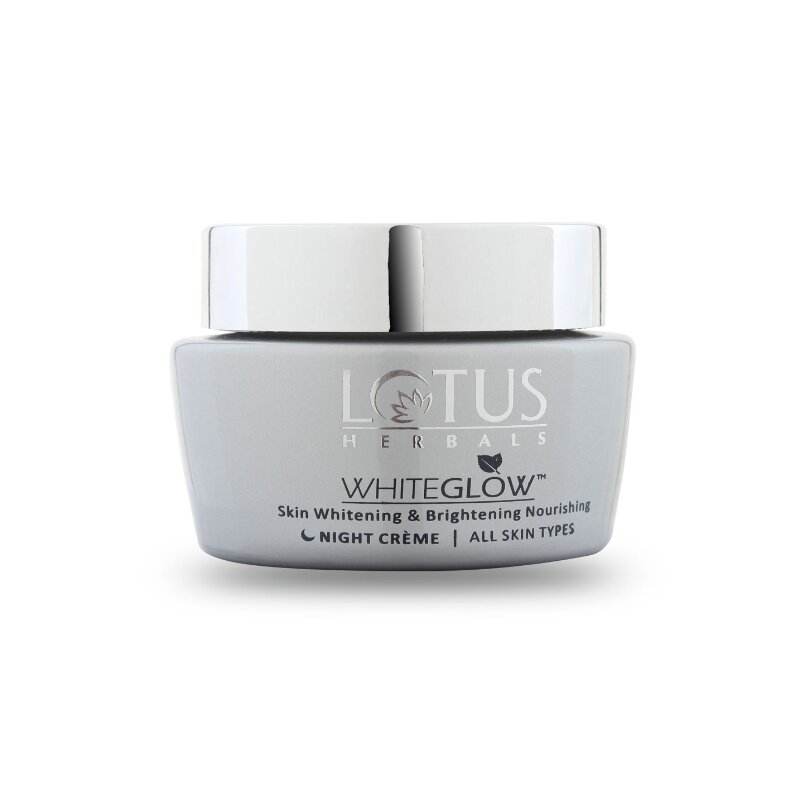 Lotus Herbals White Glow Night Cream 60g
This is a breakthrough from Lotus Herbals that lightens, whitens & brightens your skin, overnight.
It lightens skin's tone by reducing uneven pigmentation.
It unveils visibly fairer skin by reducing dark spots.
It enhances skin's radiance naturally.
Induced with technologically advanced triple action formulation that contains rare fruit & plant extracts which nourish & lighten the skin, overnight.
It reduces dark spots, dullness & the appearance of pores.
Corrects uneven skin tone & improves skin moisture balance.
Made in India.