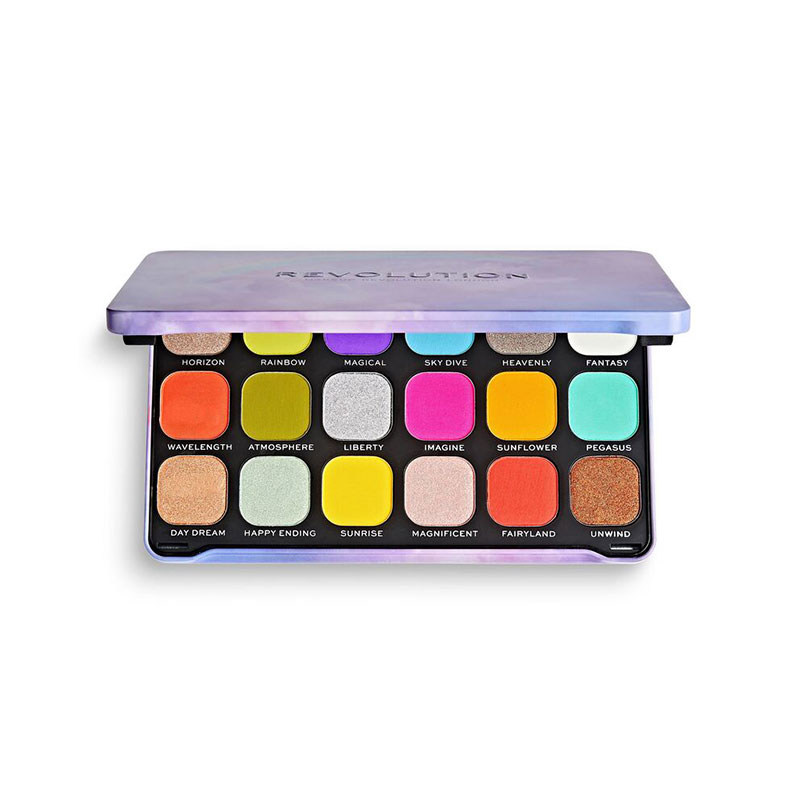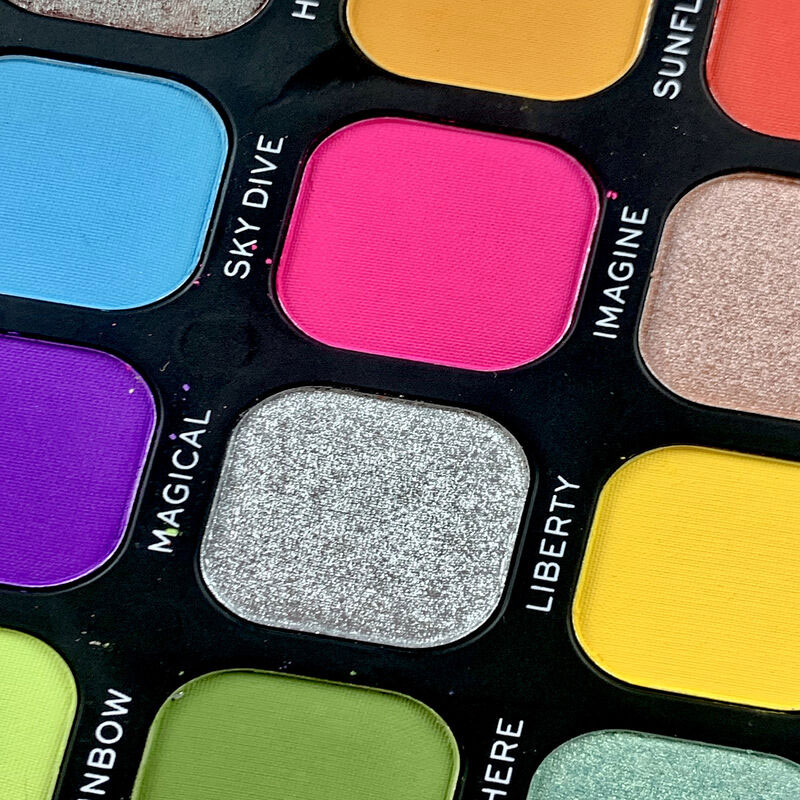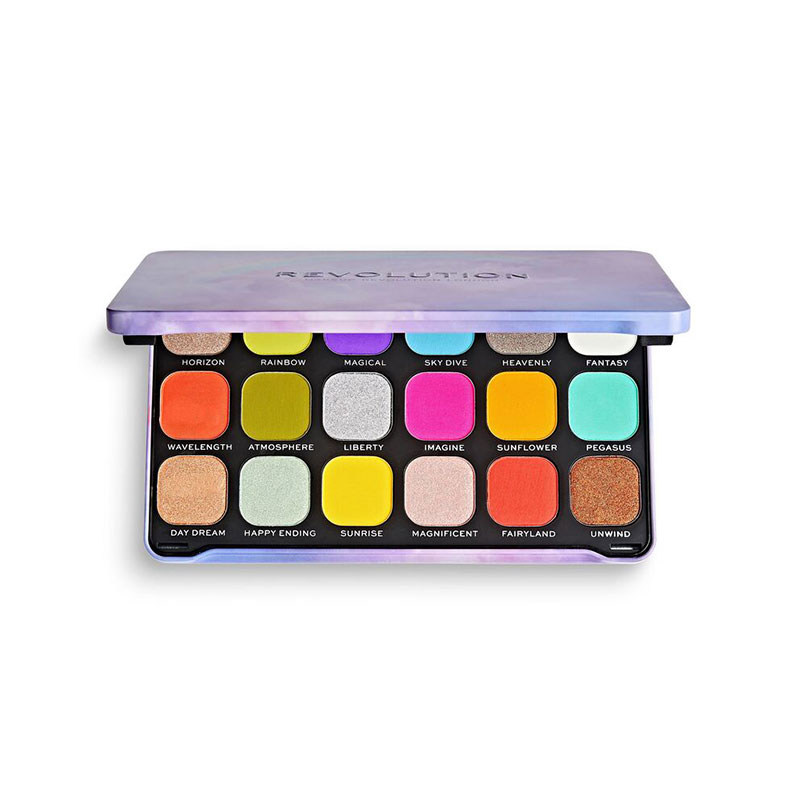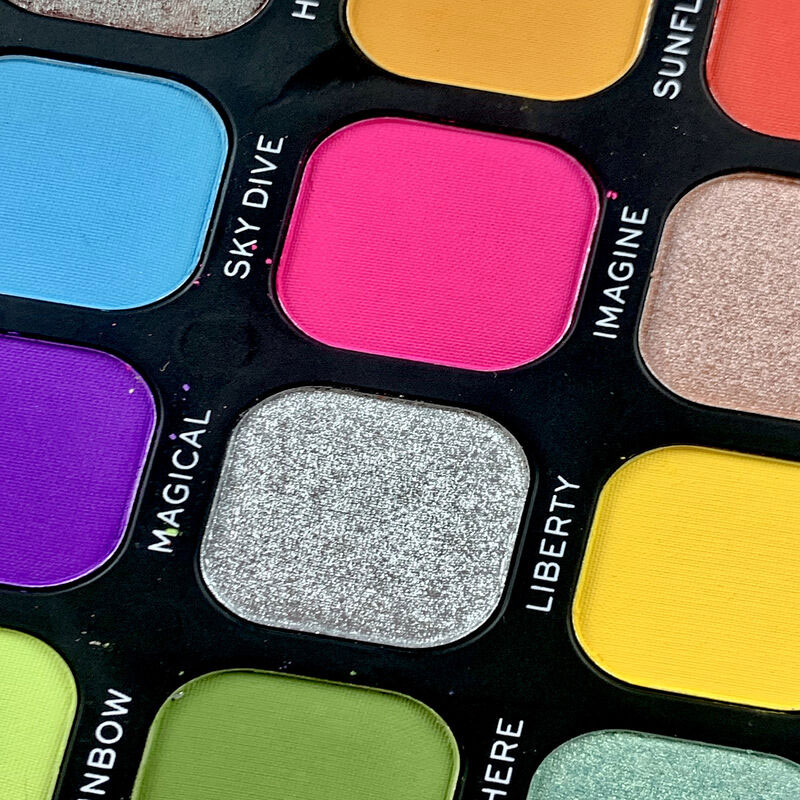 Makeup Revolution Eyeshadow Palette - Rainbow
Enter the Rainbow Palette to find an array of bright matte shades and metallic shimmer and pressed glitter eyeshadows.
If you want to go more chic than creep then this is the perfect palette.
Create magical eye looks with imagine pink, skydive blue and magical purple.
There's every colour of the rainbow and it's just waiting to be made into wow creations.
Create a sunset eye look by using sunflower orange as the base, sunrise yellow in the corners and create a smoky cut crease with red fairyland.
Add a slick of silver liberty glitter to complete the fantasy look.
Imported from UK.
Made in China.