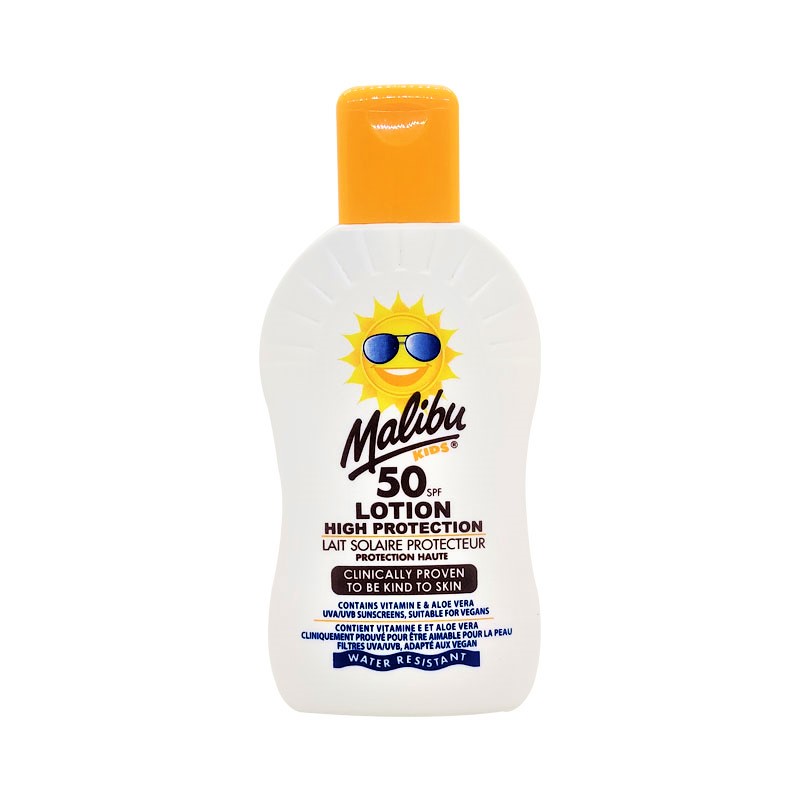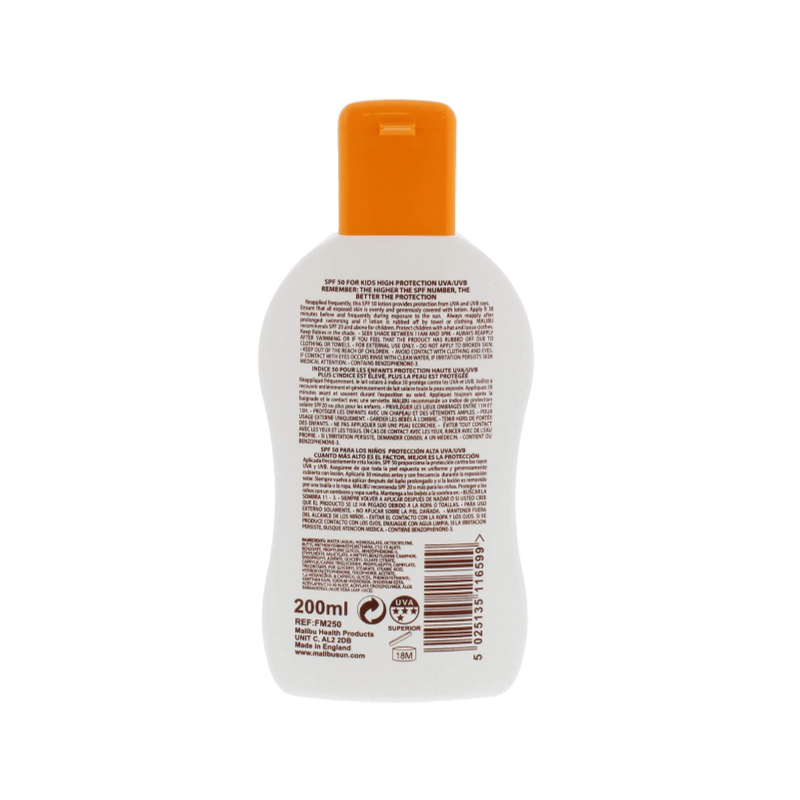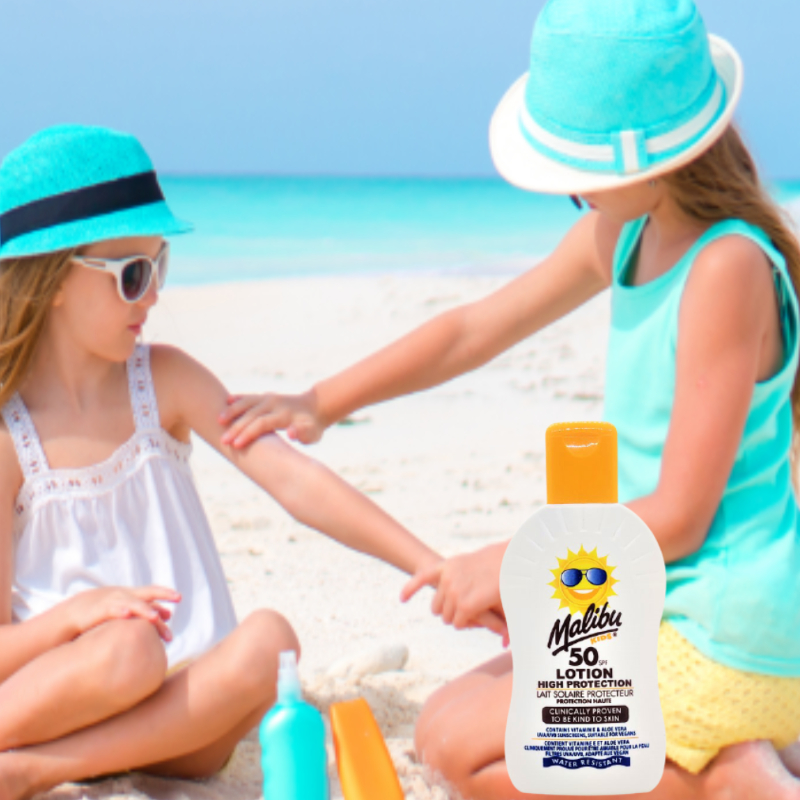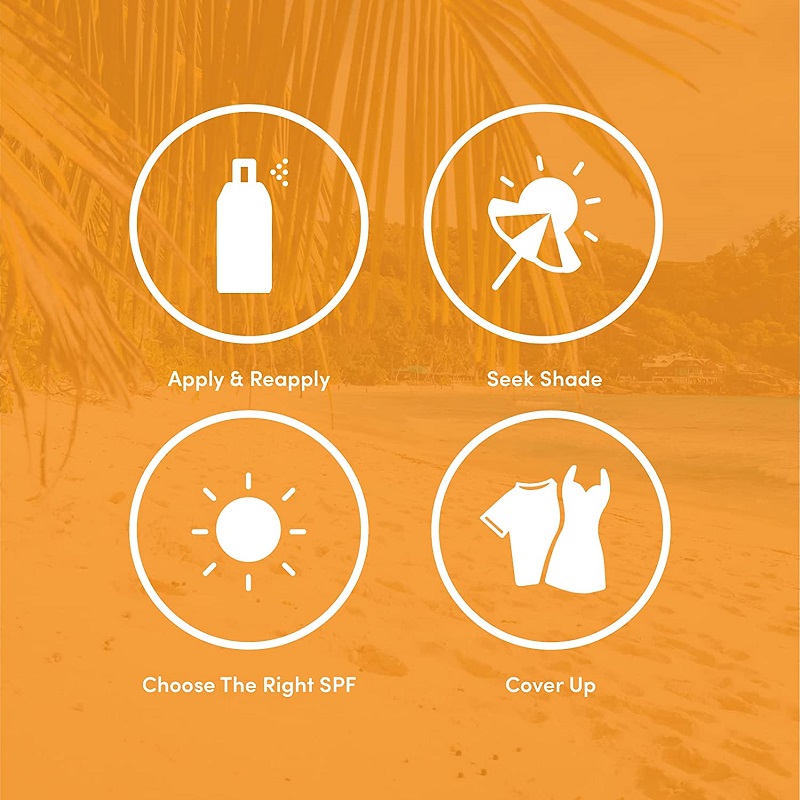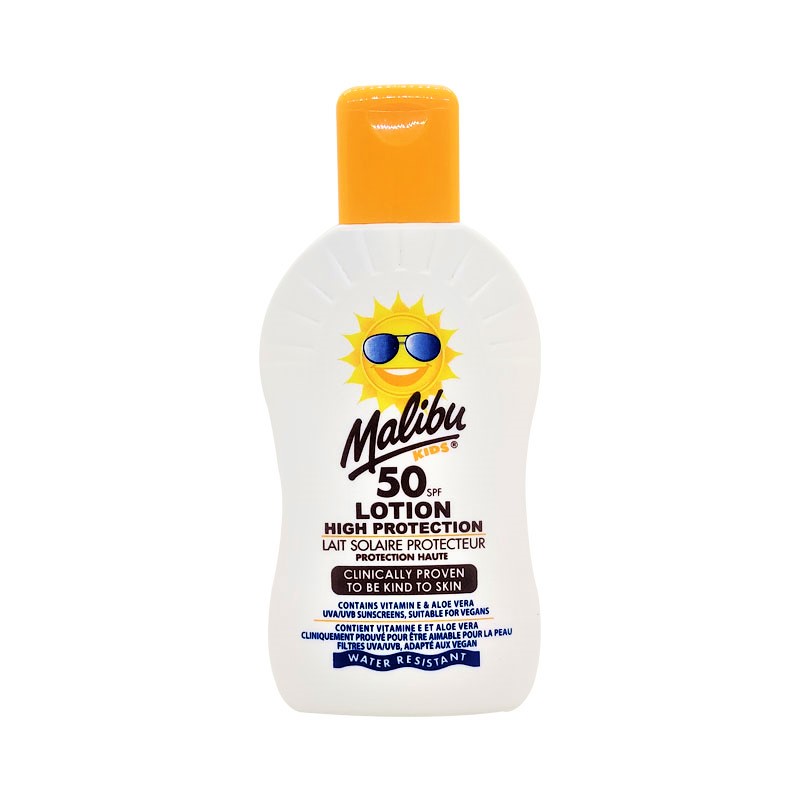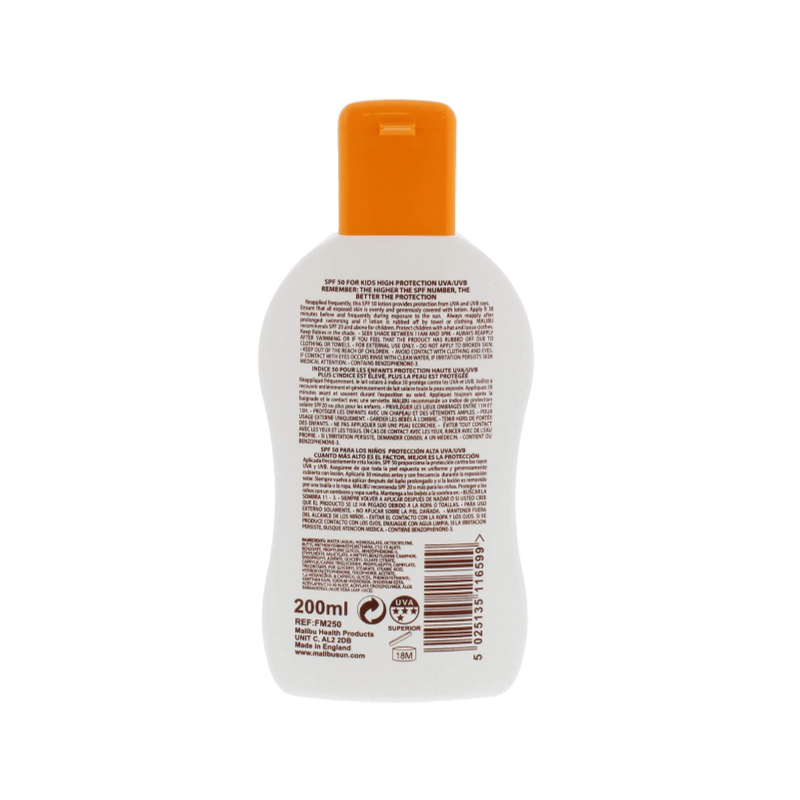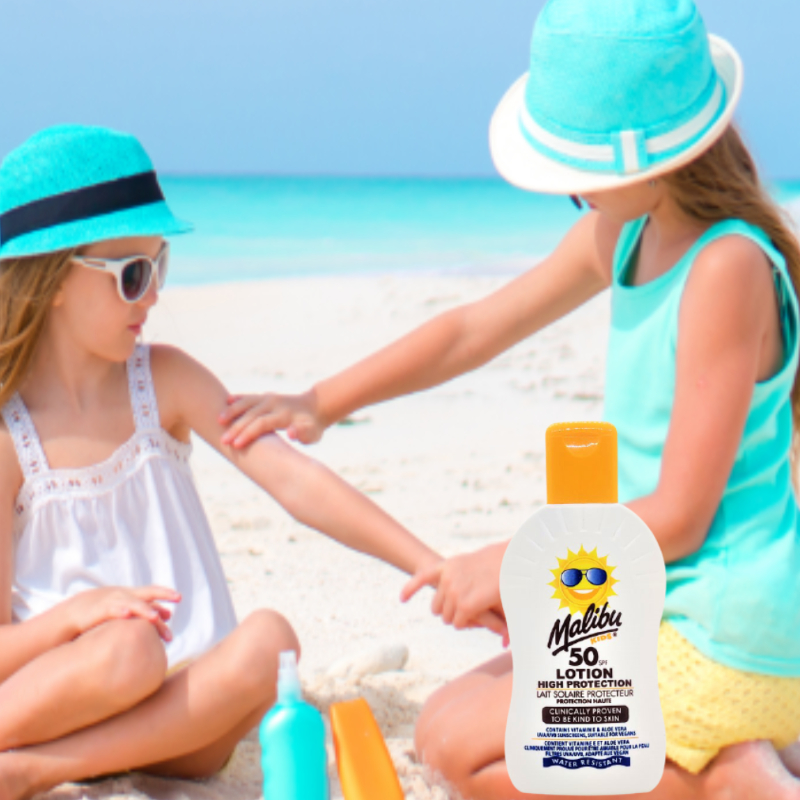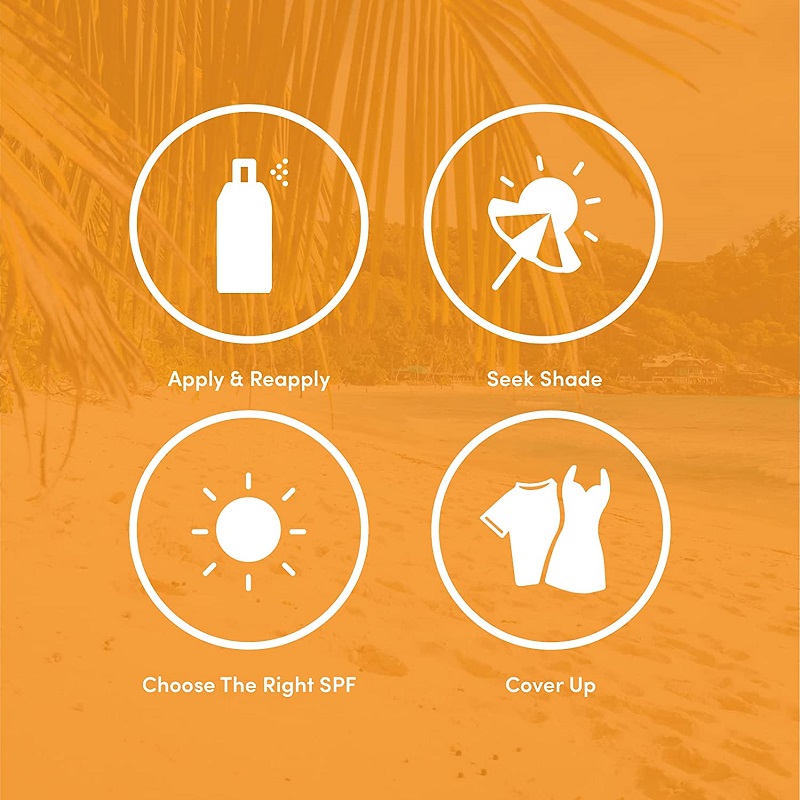 Malibu Kids High Protection Lotion 200ml - SPF 50
With very high SP factor 50 sun-cream you will get the ultimate protection against harmful and damaging UV rays for you and your children's delicate and sensitive skin.
Malibu sun care is suitable for all skin types being soft and gentle on skin, perfect for all the family.
It's amazing formula is very water resistant meaning your little ones can play in the pool or in the sea at the beach with no worrying about sun damage.
Apply generously to skin before going outside and reapply frequently if rubbed off.
Treat your child's skin to all the nutrients it requires, lotion contains healing aloe vera and vitamin e.
Made in England.