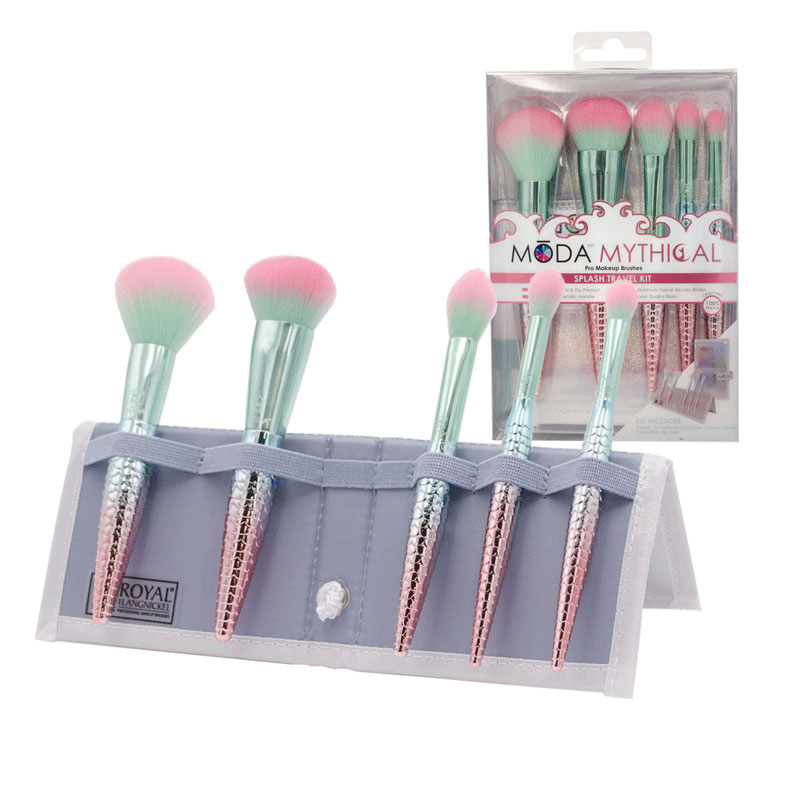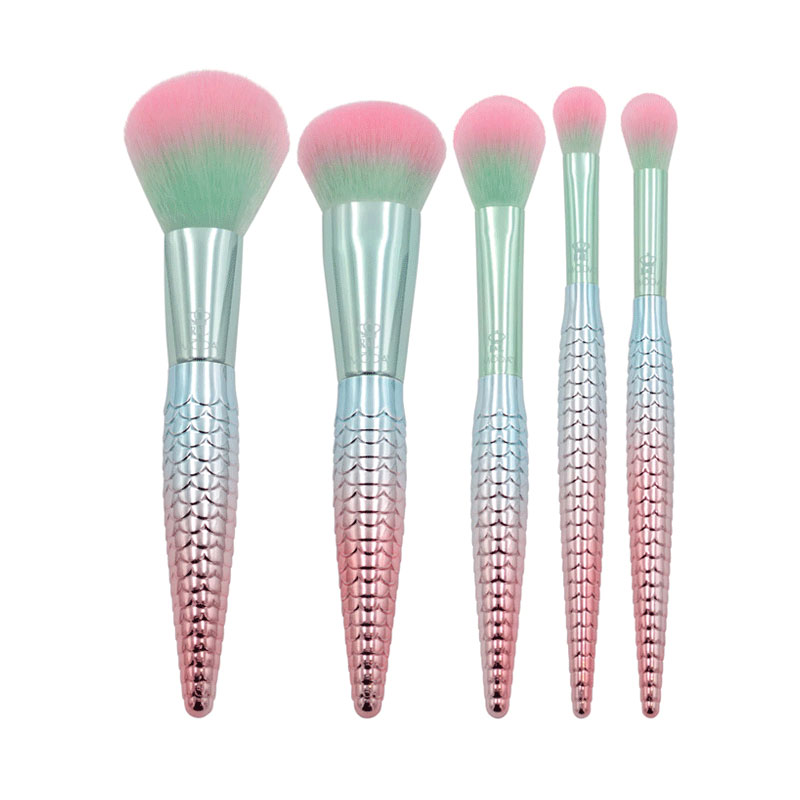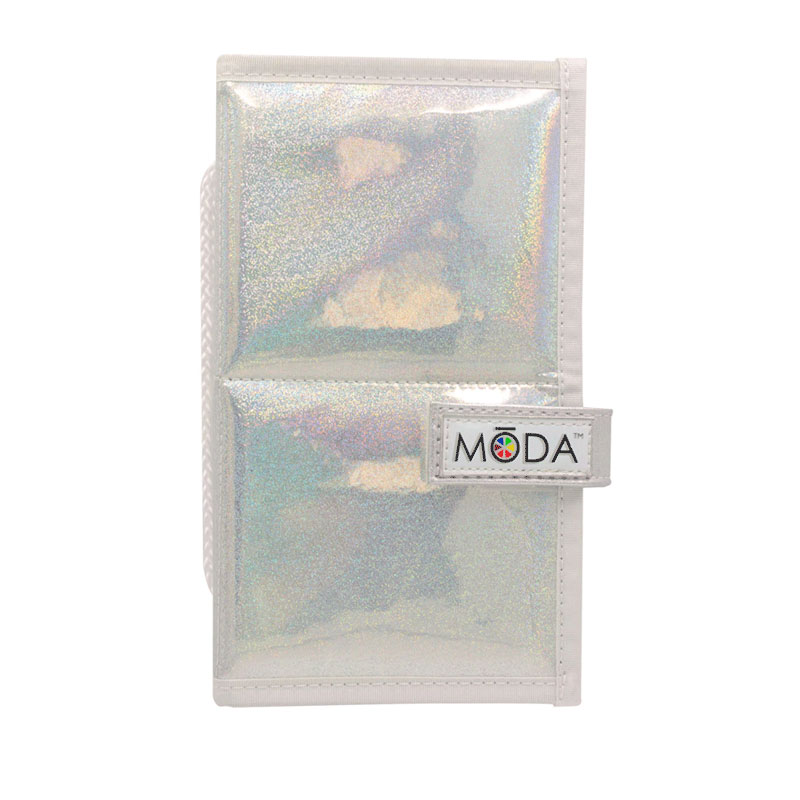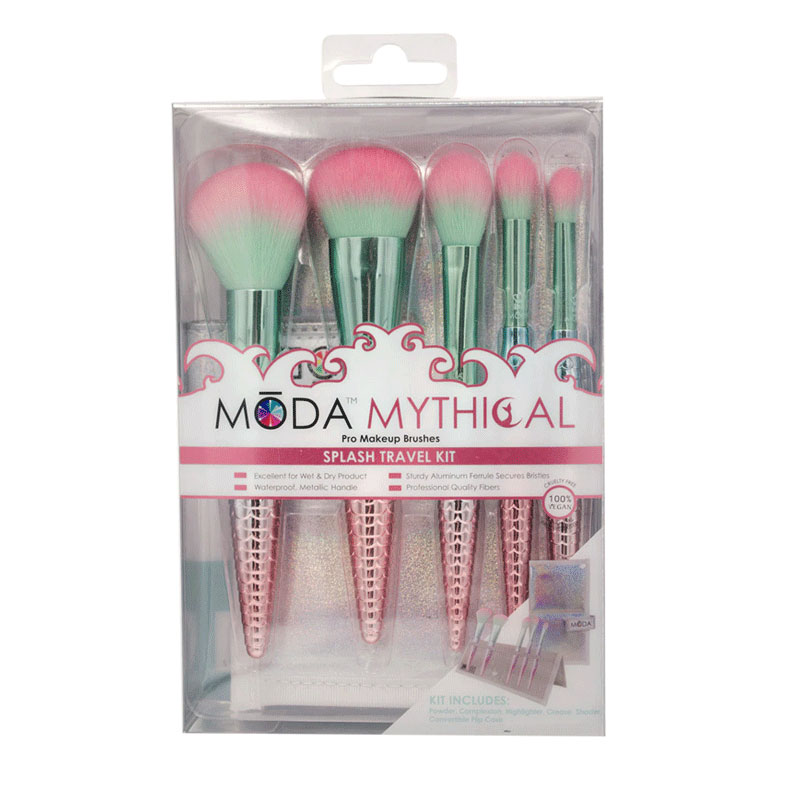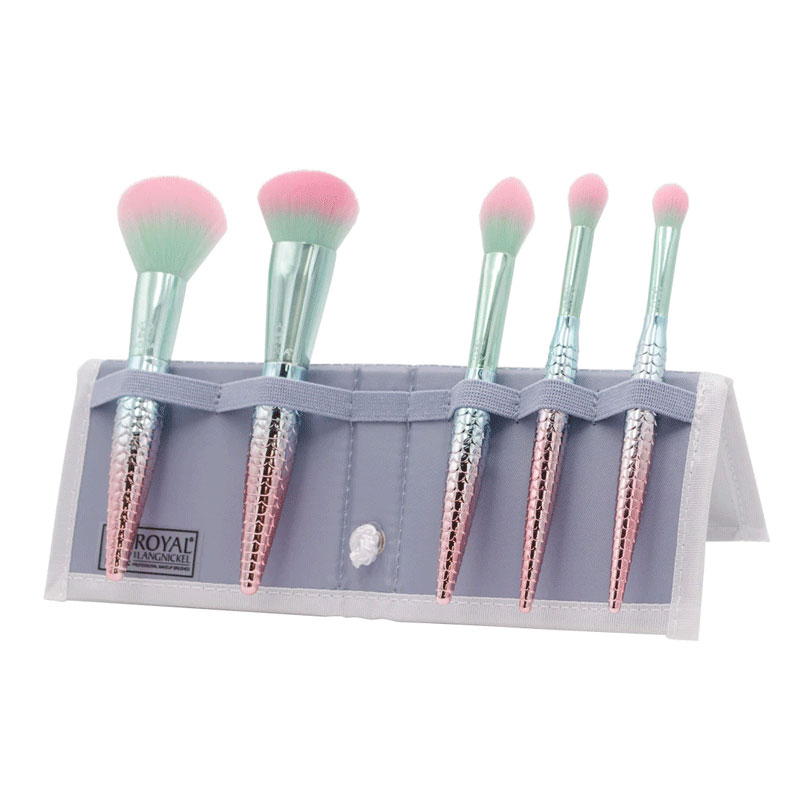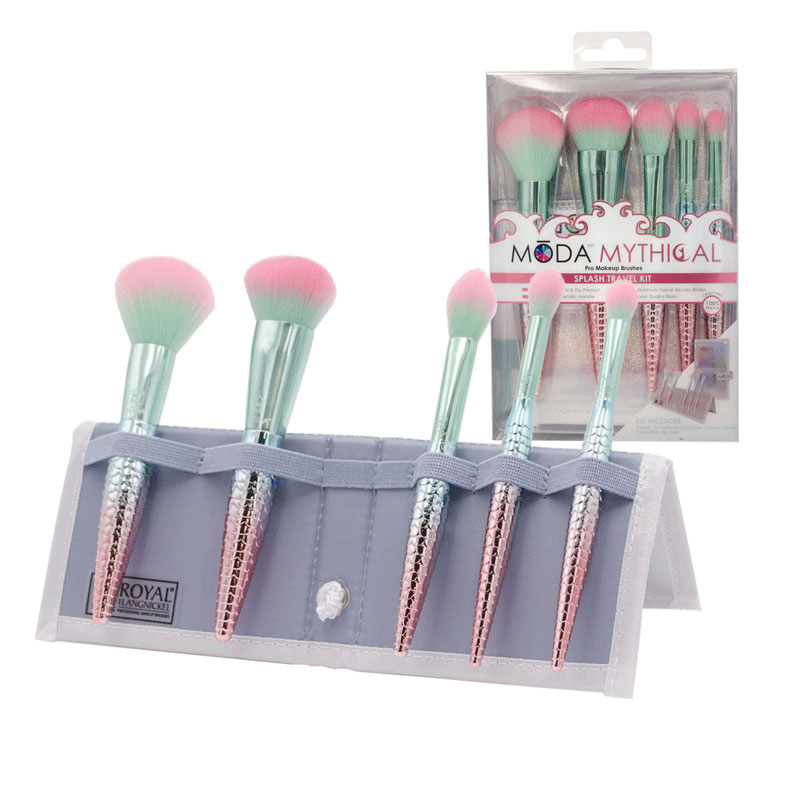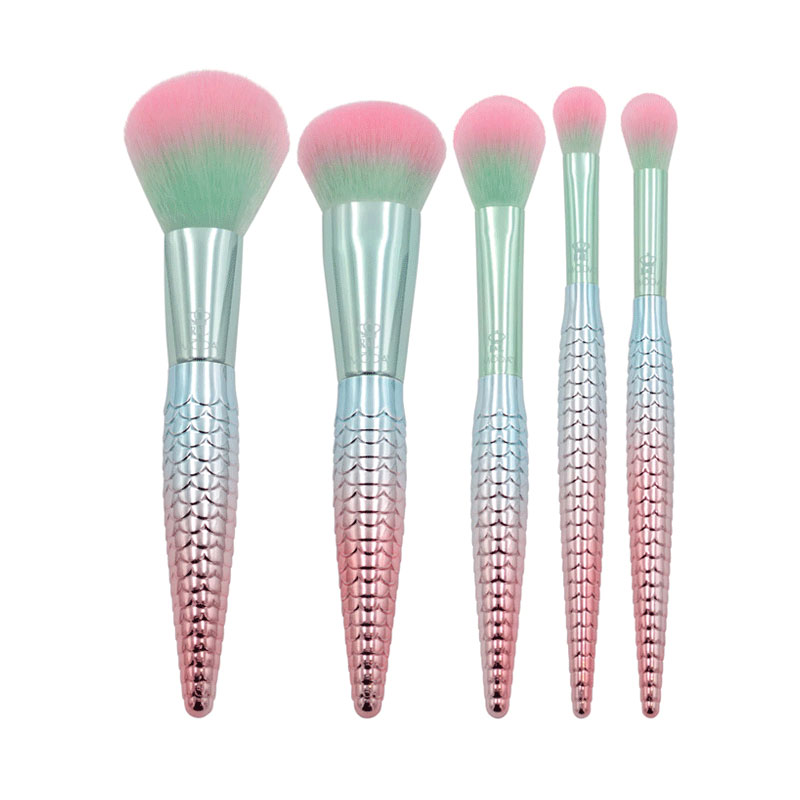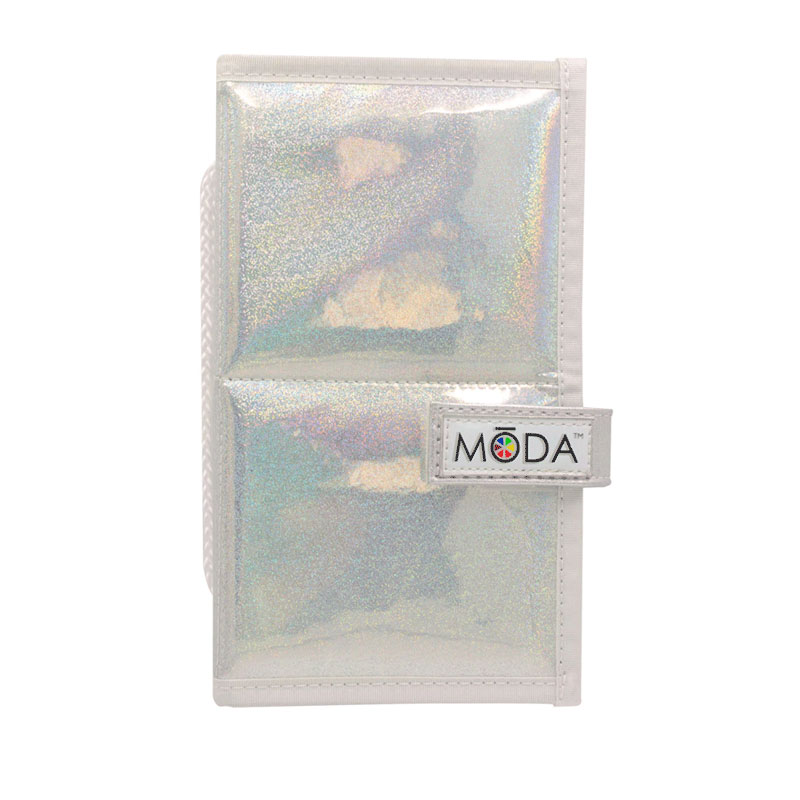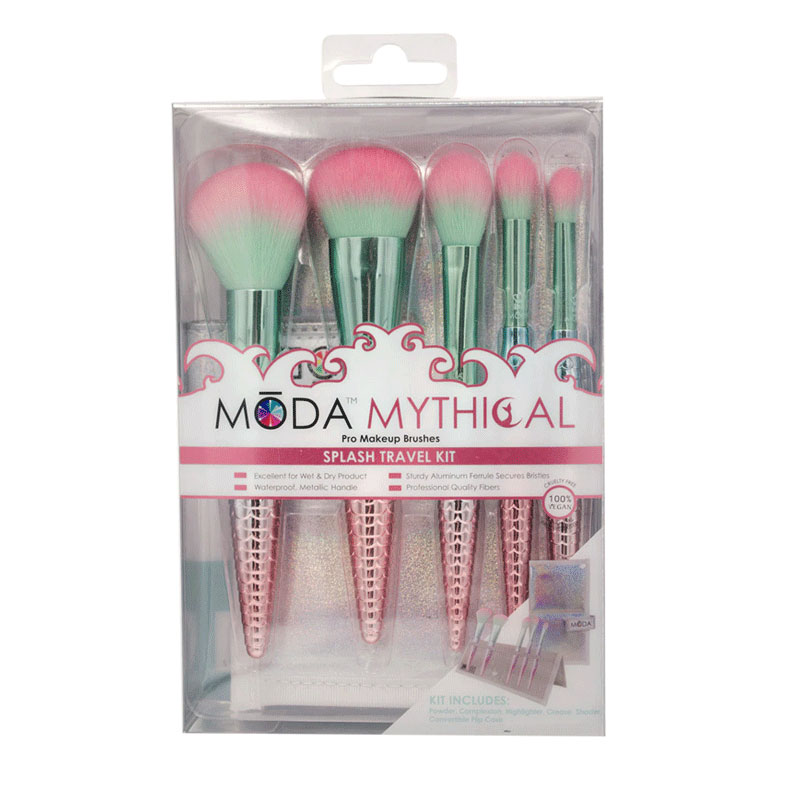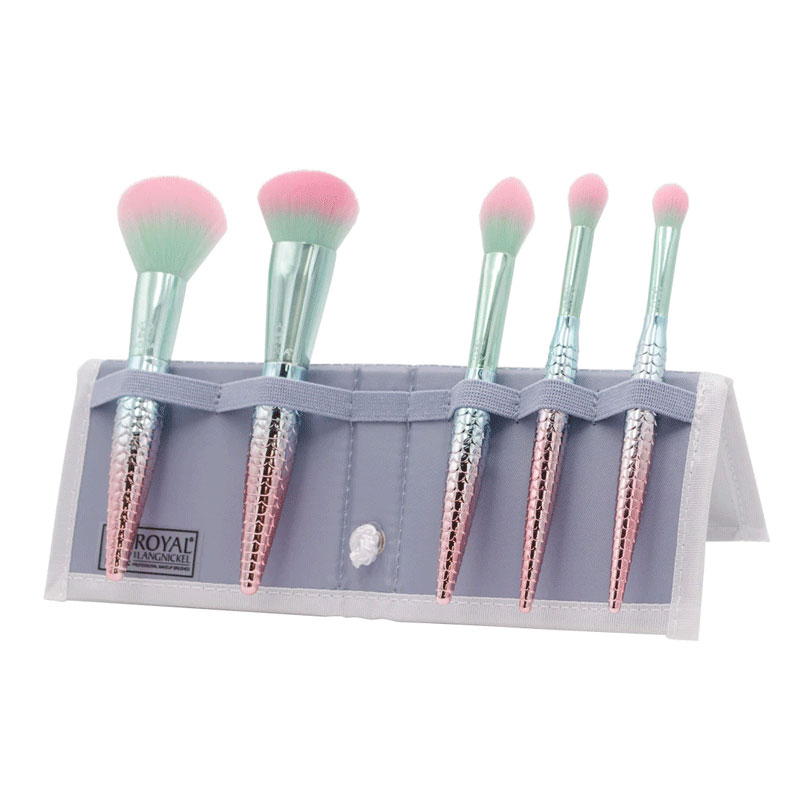 MODA Mythical 6pc Splash Travel Kit
This Brush Set Includes:
Powder: The perfect brush for buffing and blending to assure that all your contouring and foundation are uniform.
Complexion: This brush allows for precise application of makeup.
Highlight & Glow: Perfectly shaped to apply precise highlights to your entire face.
Crease: Perfect for precision blending in the crease of the eye.
Eye Shader: Sweep and blend eye shadow over the entire lid.
MODA® Holographic Flip Case.
Made in China.
Imported from UK.