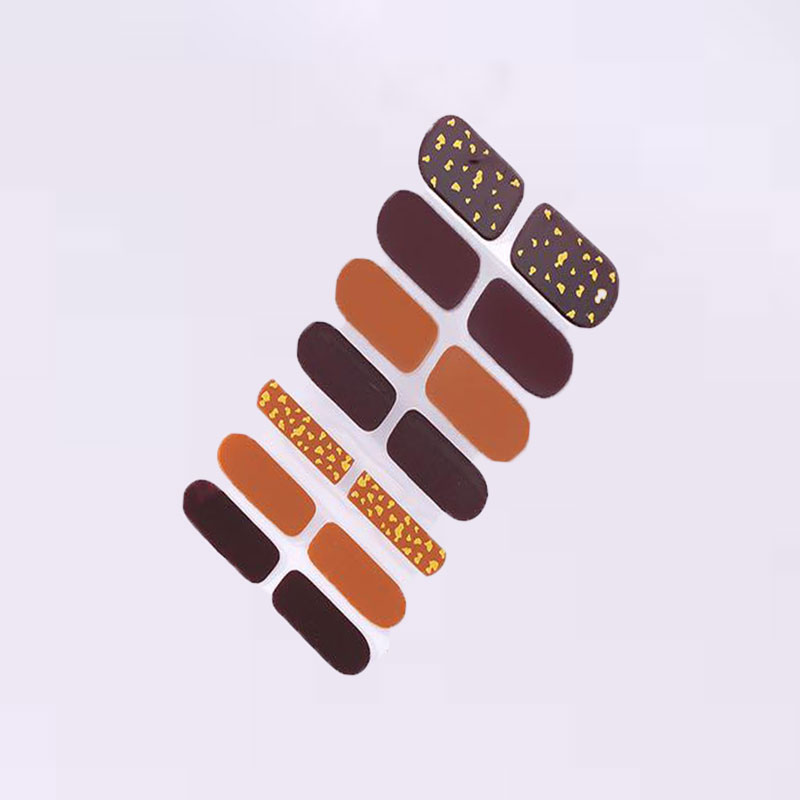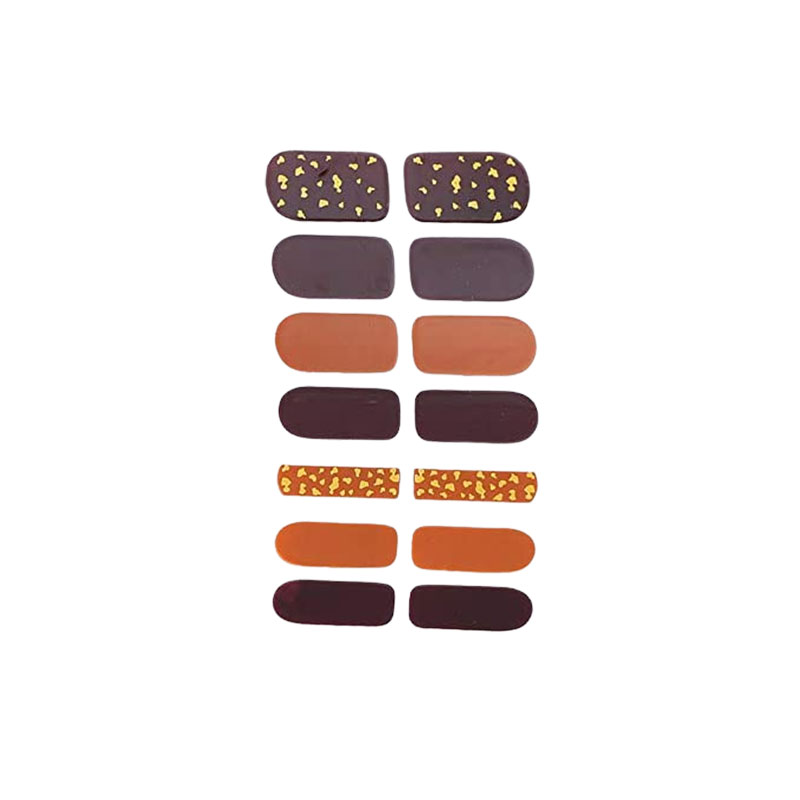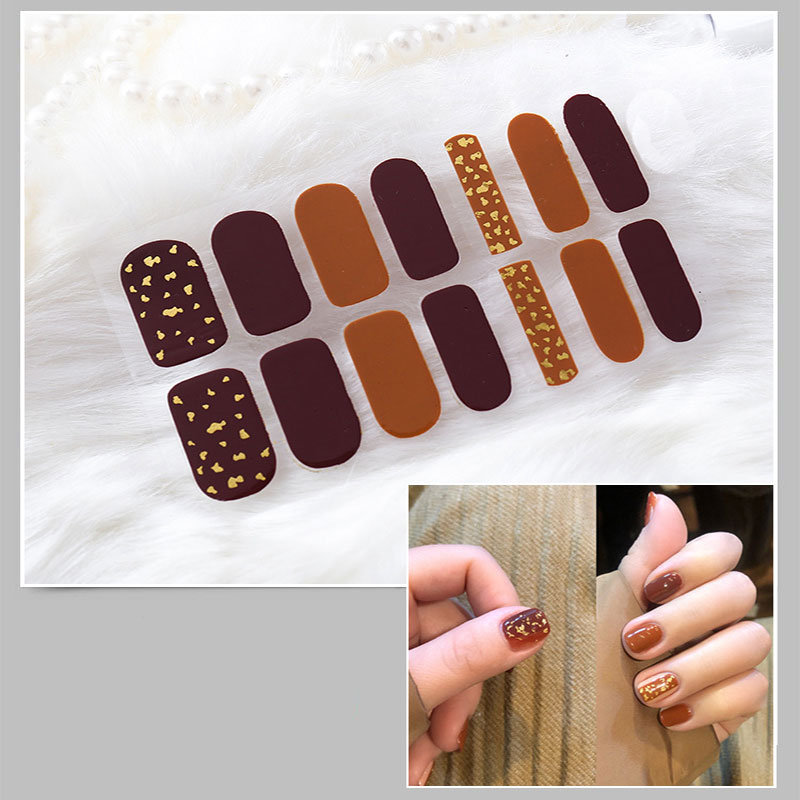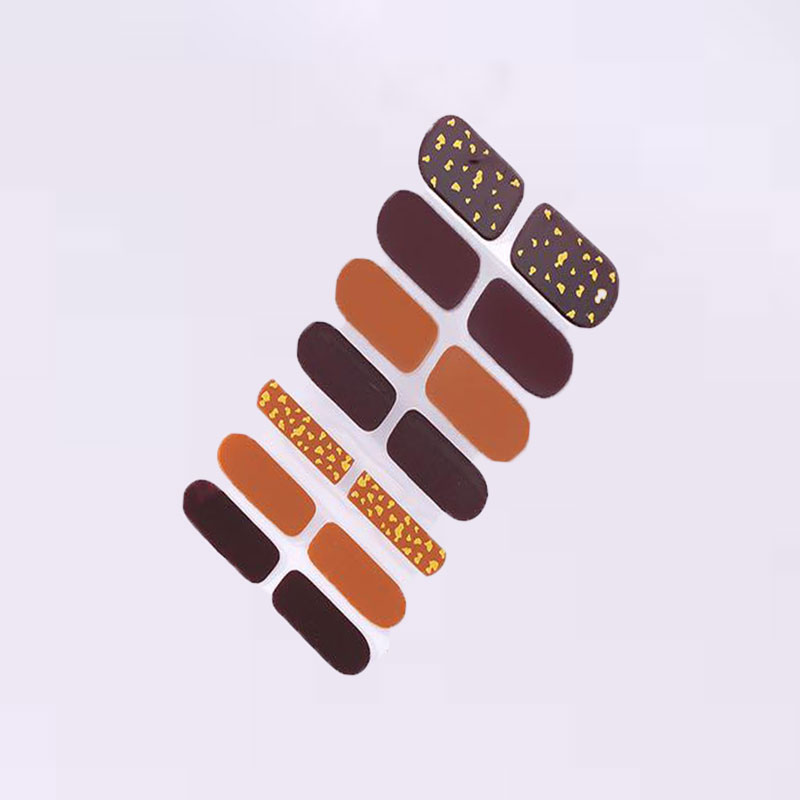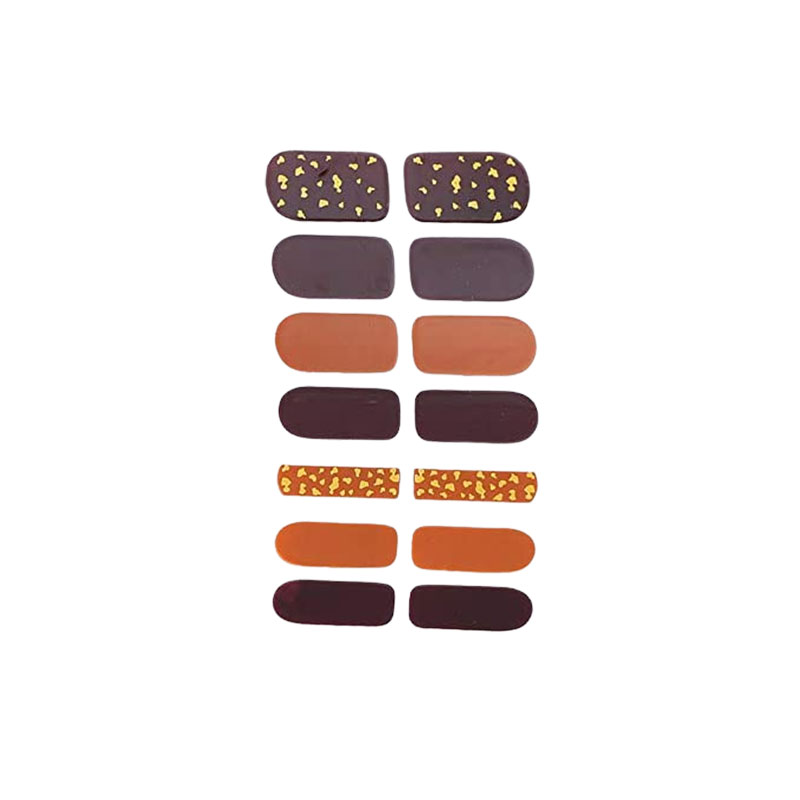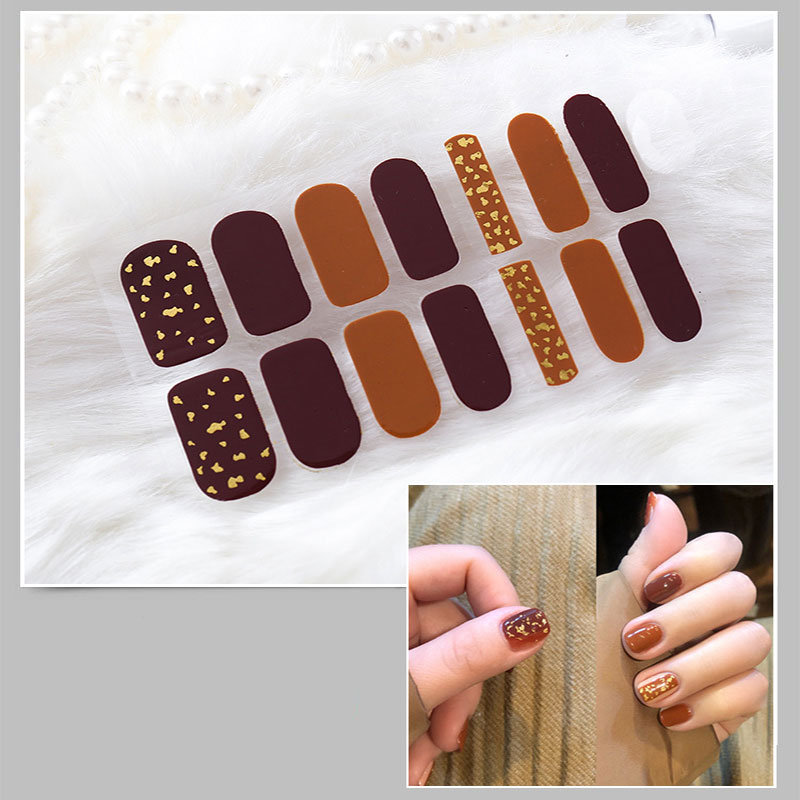 Mofa MeiRen Full Nail Stickers - QF 0387
Fashion beauty nail stickers with golden print.
Easy to use.
Suitable for home DIY used, nail artist, wedding, party, shopping, travel, professional manicure etc.
Can be used any nails, such as hand, toes, even if false nails.
It not only protects your nails, but also looks very cool.
long-lasting.
Color: Black, Brown.
Quantity: 14 Tips/Sheet.
Made in China.