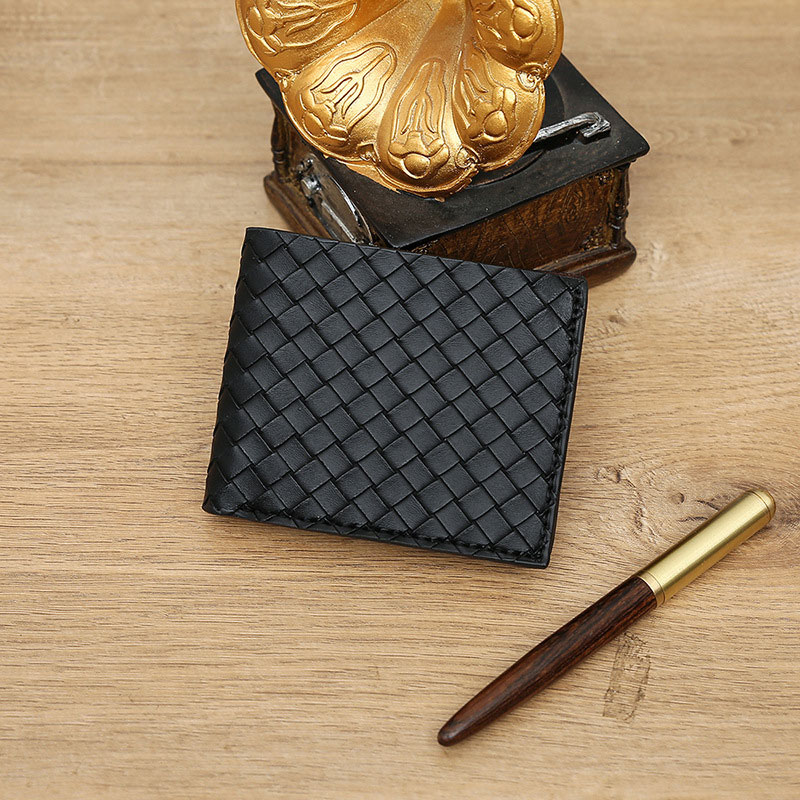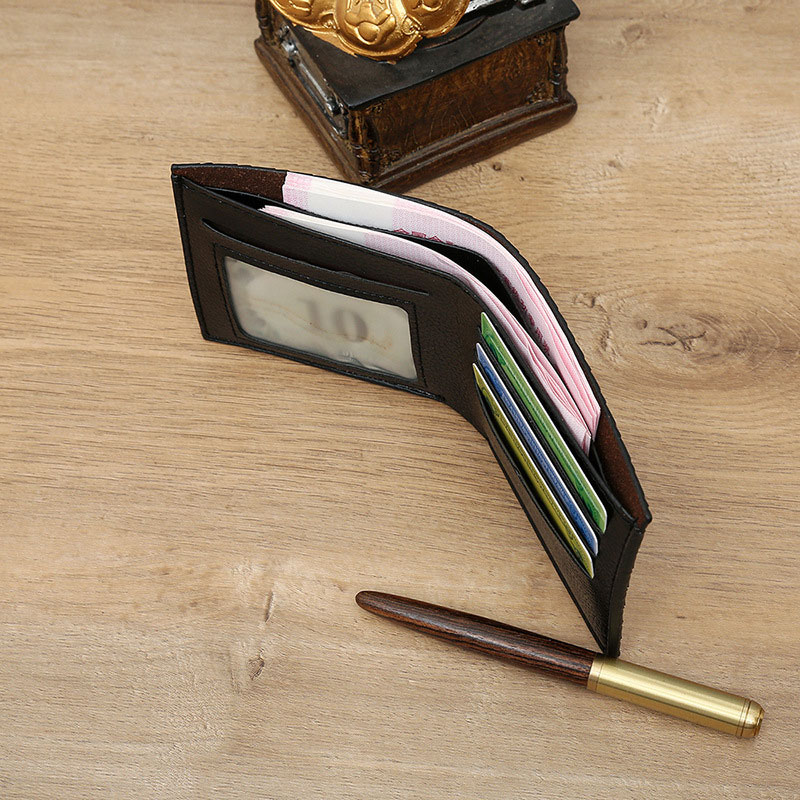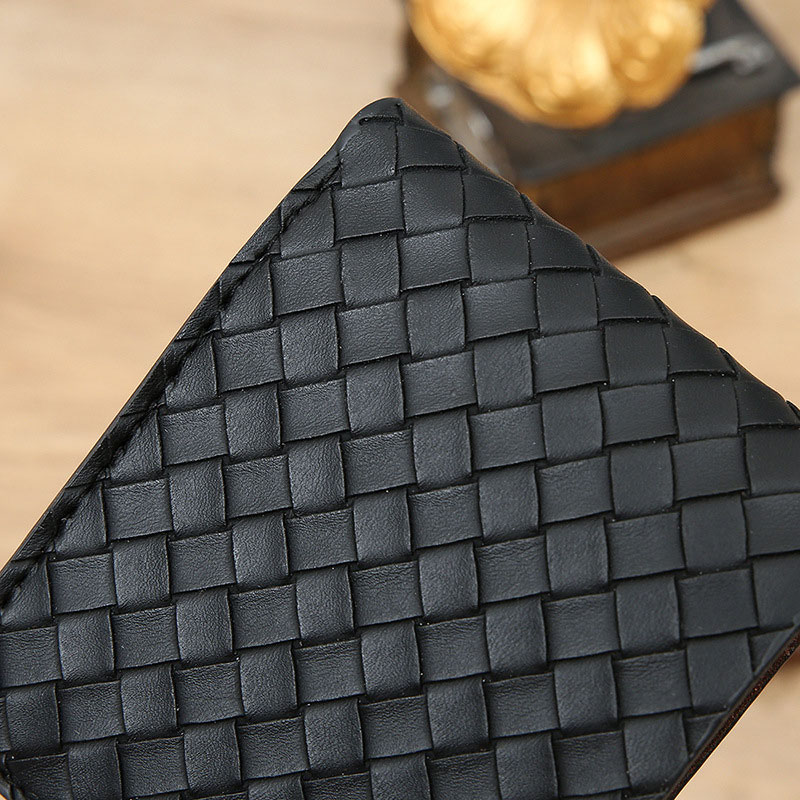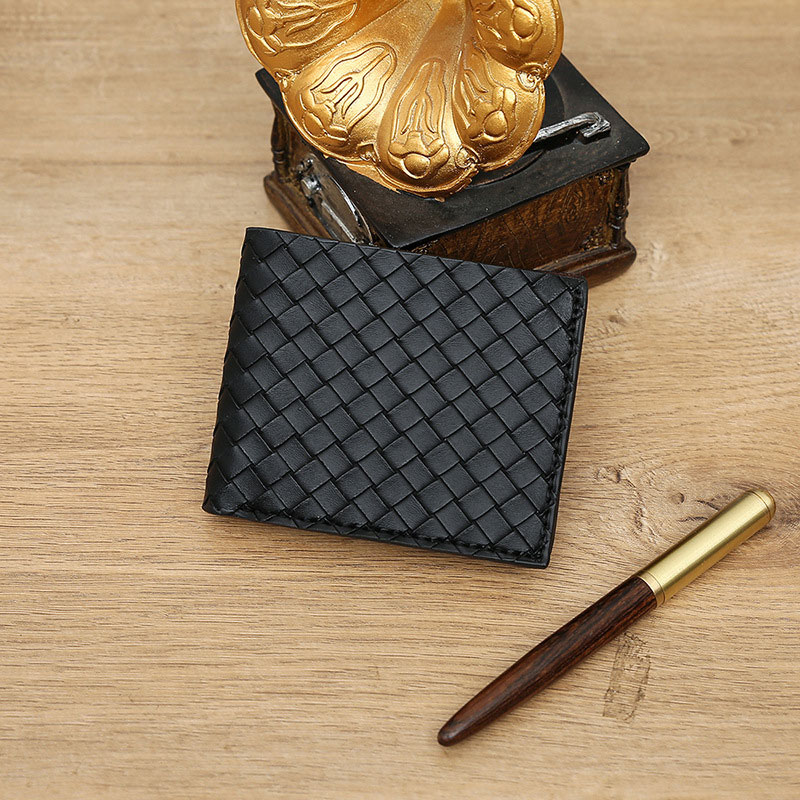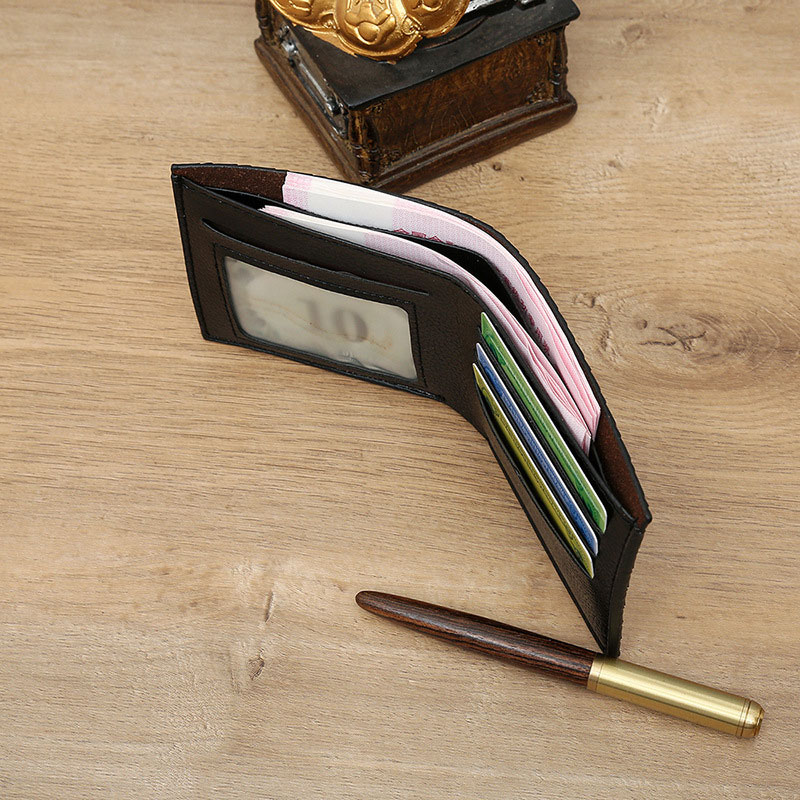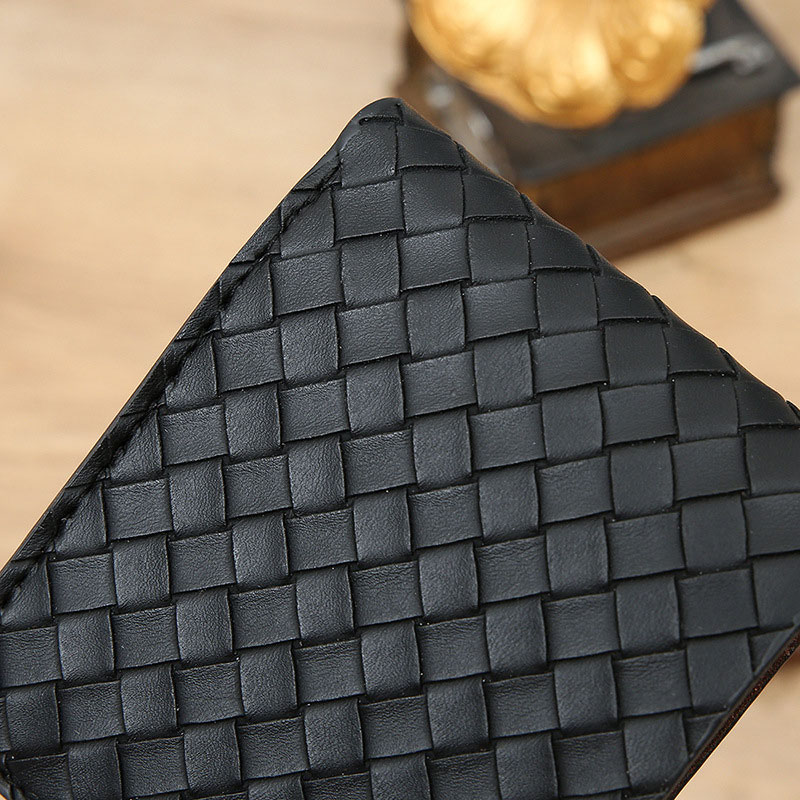 New Men's Braided Short Wallet
Applicable gender : male.
Material : PU leather.
Wallet fold : 2 fold.
Opening method : Exposure.
Internal structure of the packet : Secret grid, Bill holder, Photo slot, Change bit, ID bit, Card bit.
Bag shape : Horizontal square type.
style : Classical.
popular elements : Sewing thread.
hardness : Medium to soft.
Made in PRC.