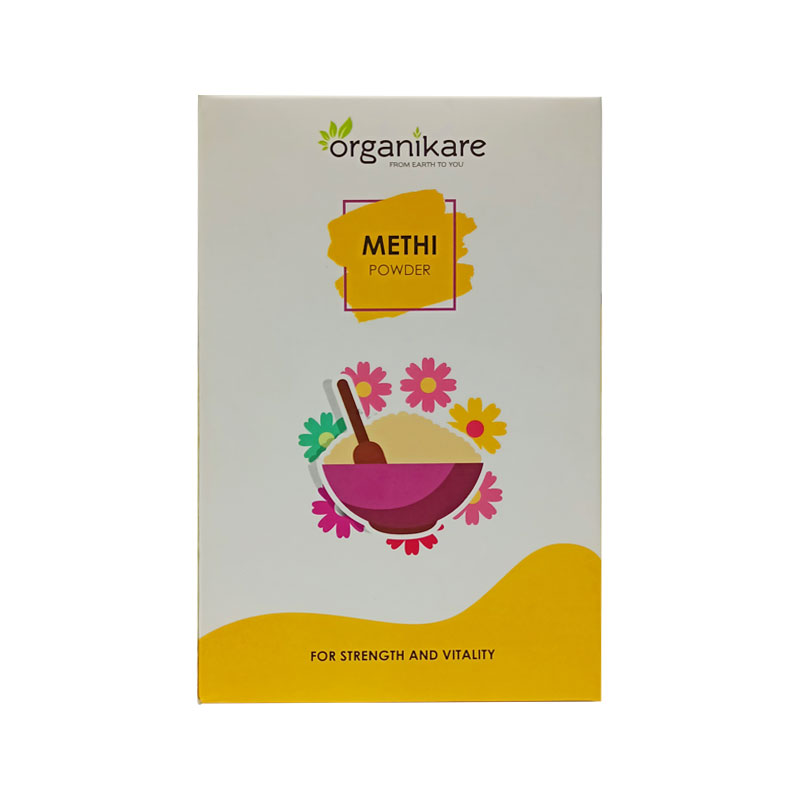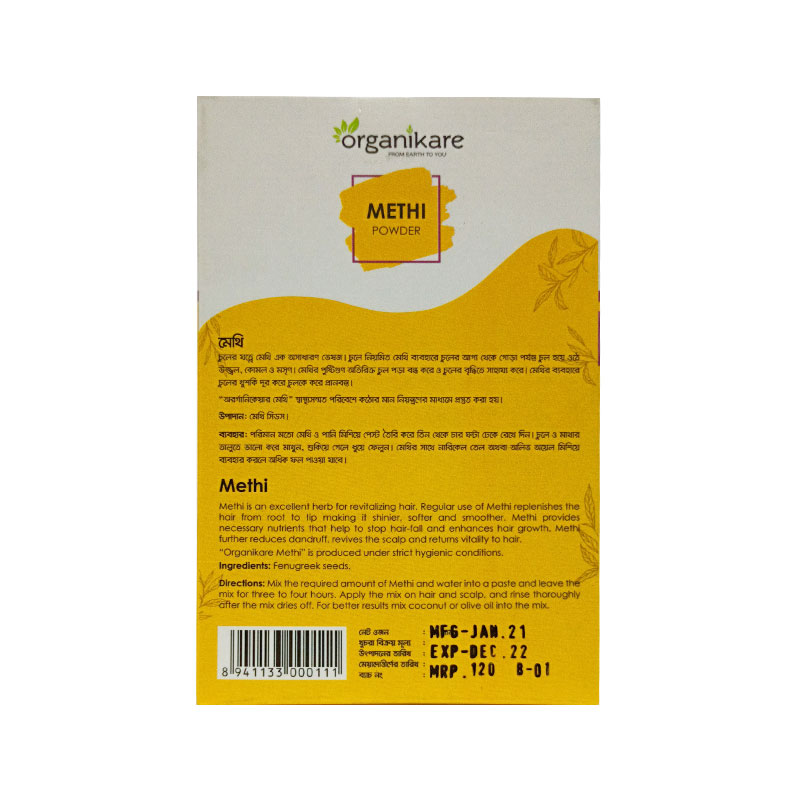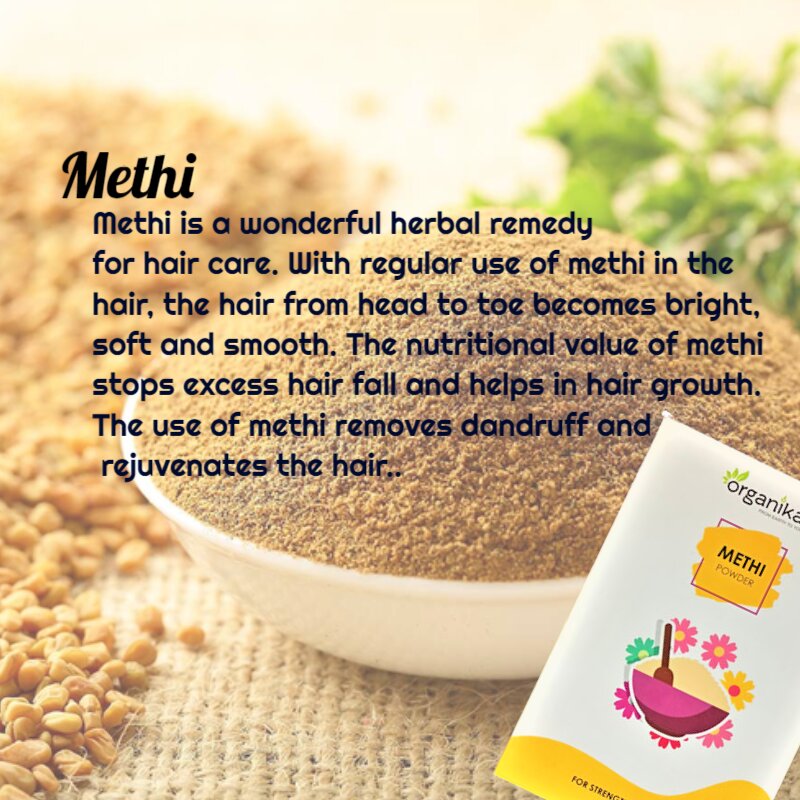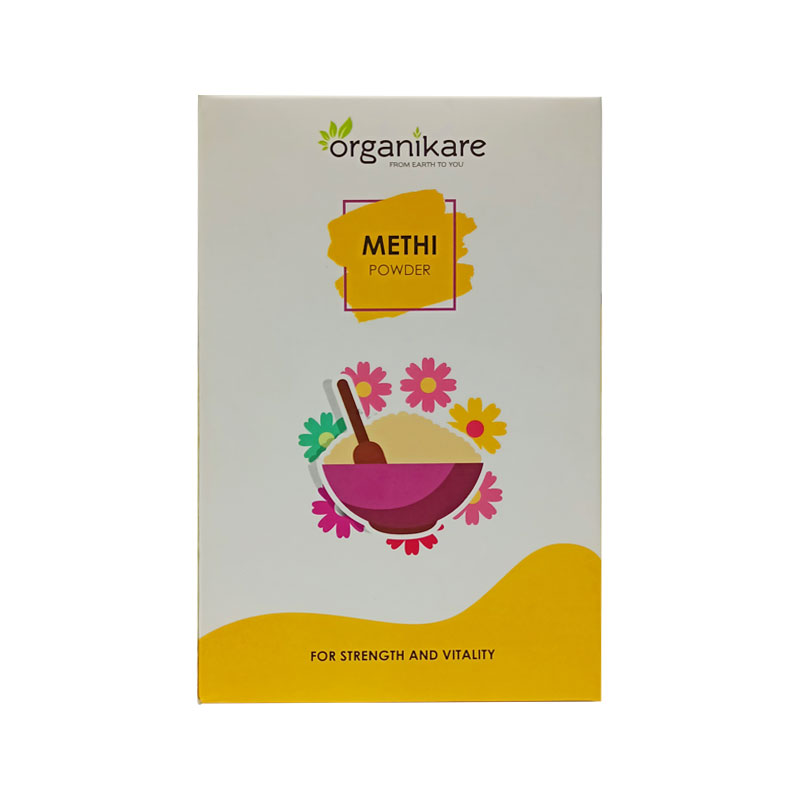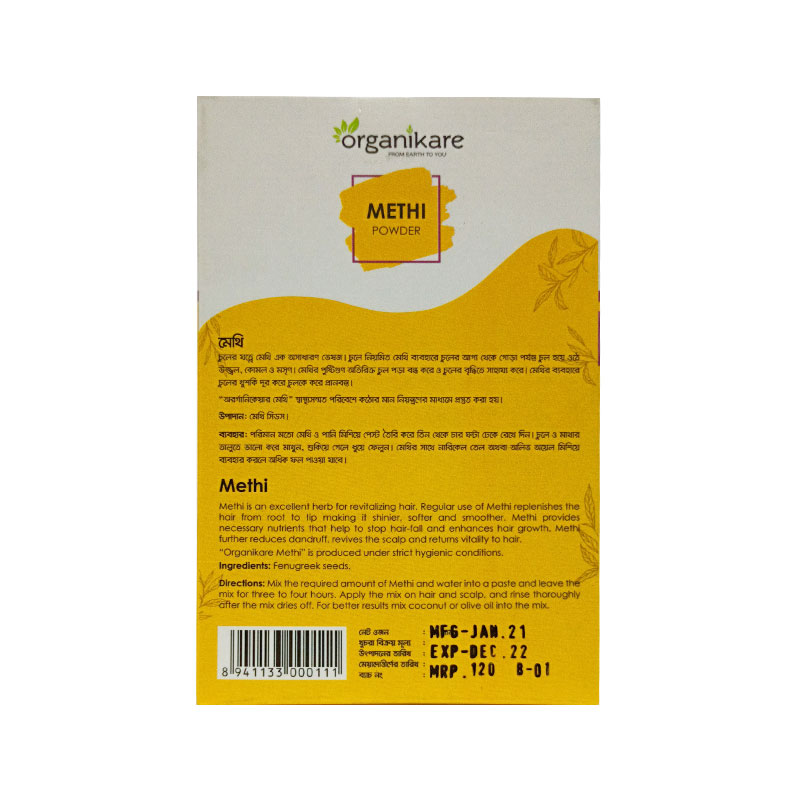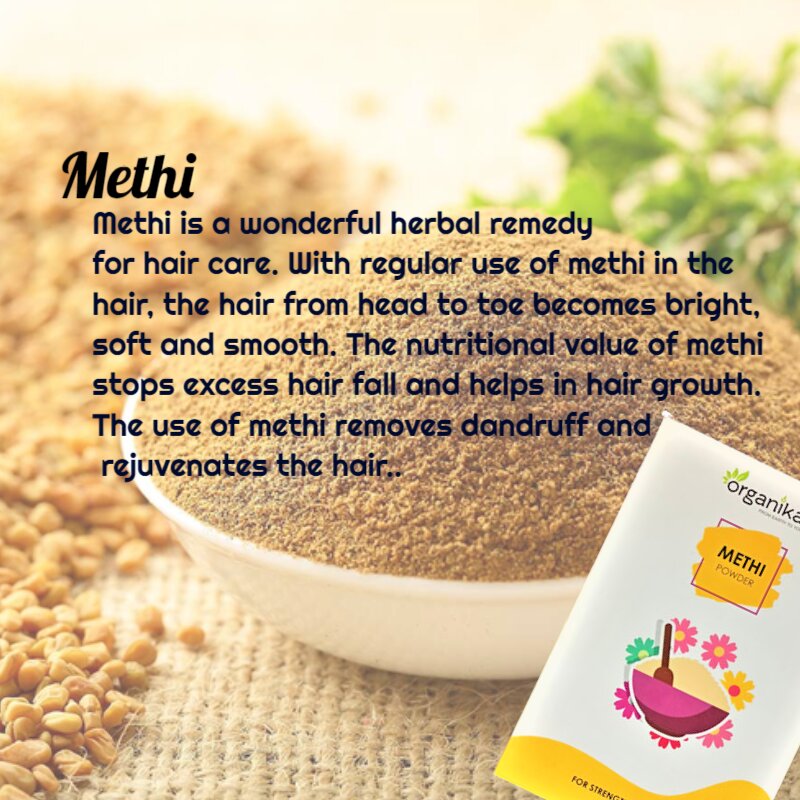 OrganiKare Methi Powder 70g
Methi is an excellent herb for revitalizing hair.
Regular use of Methi replenishes the hair from root to tip making it shinier, softer and smoother.
Methi provides necessary nutrients that help to stop hair fall and enhances hair growth.
Methi further reduces dandruff, revives the scalp and returns vitality to hair.
Made in Bangladesh.