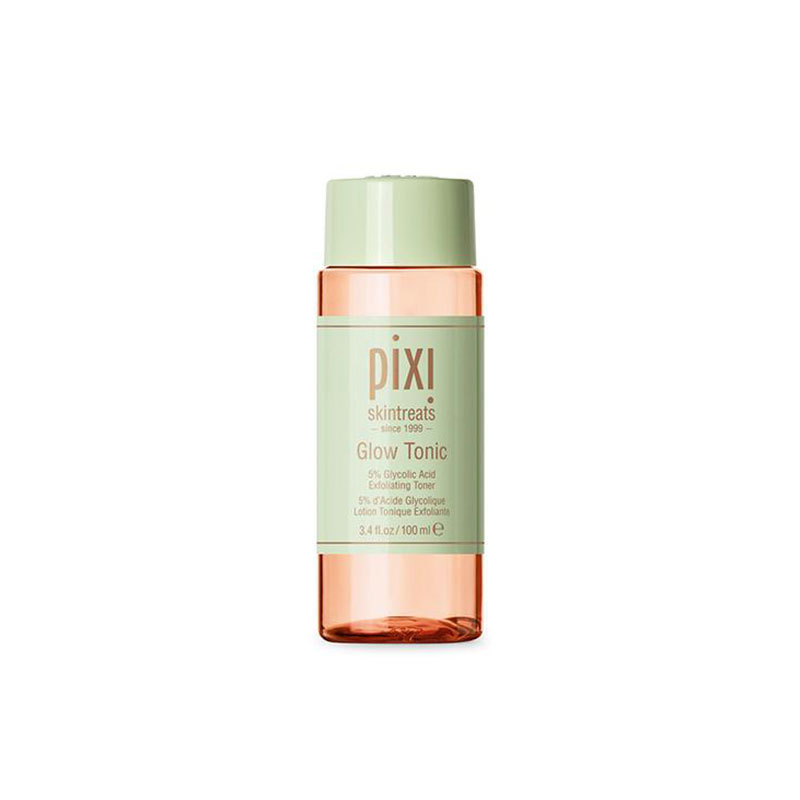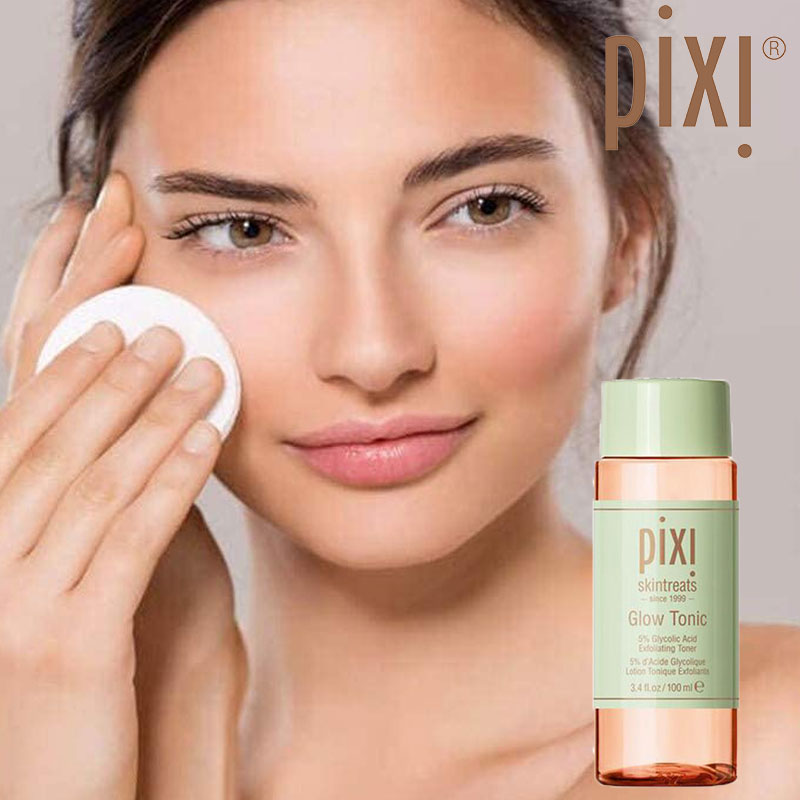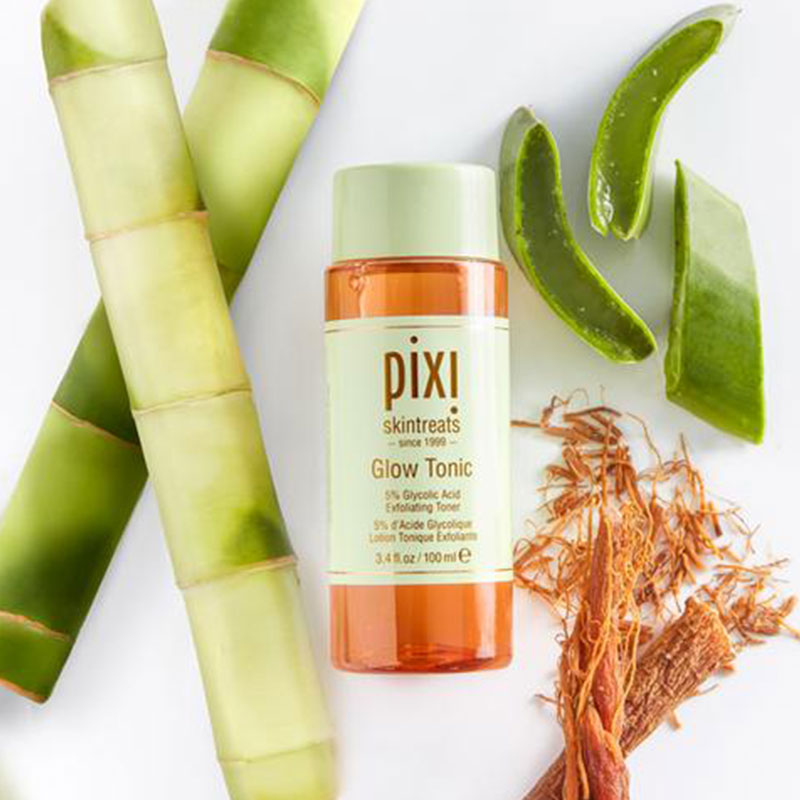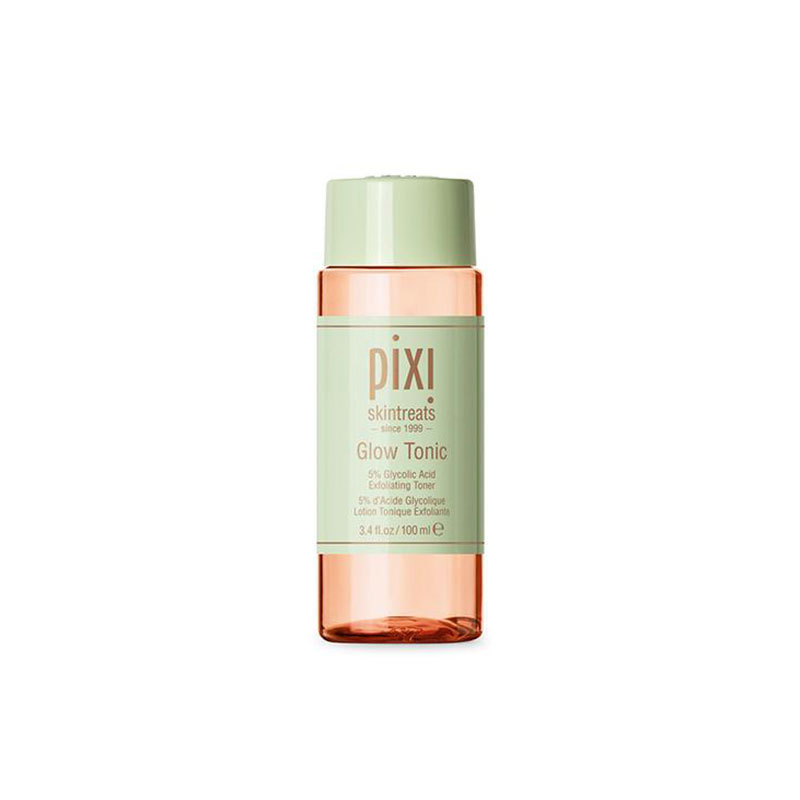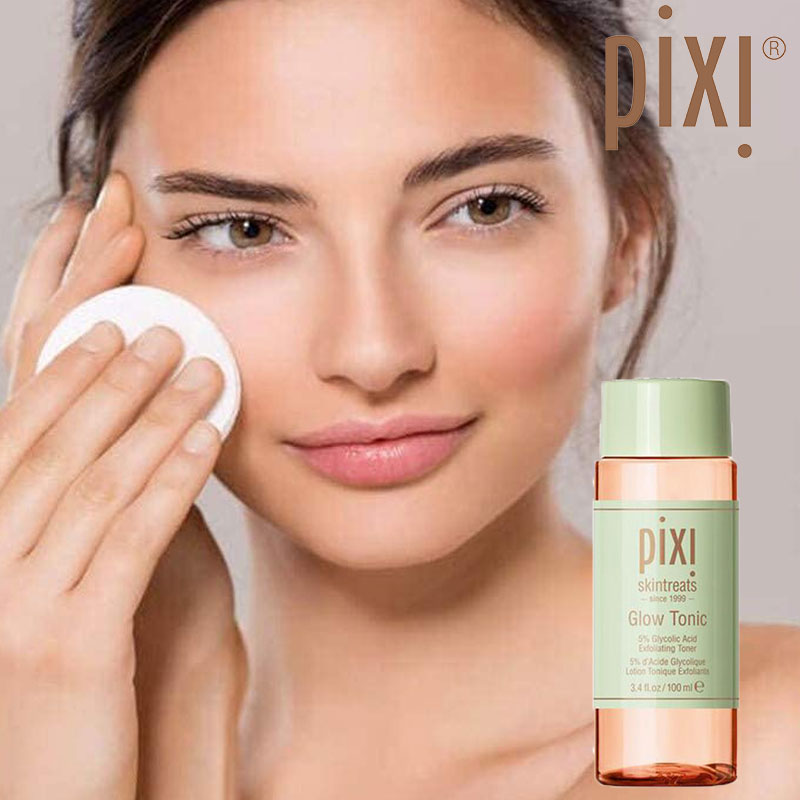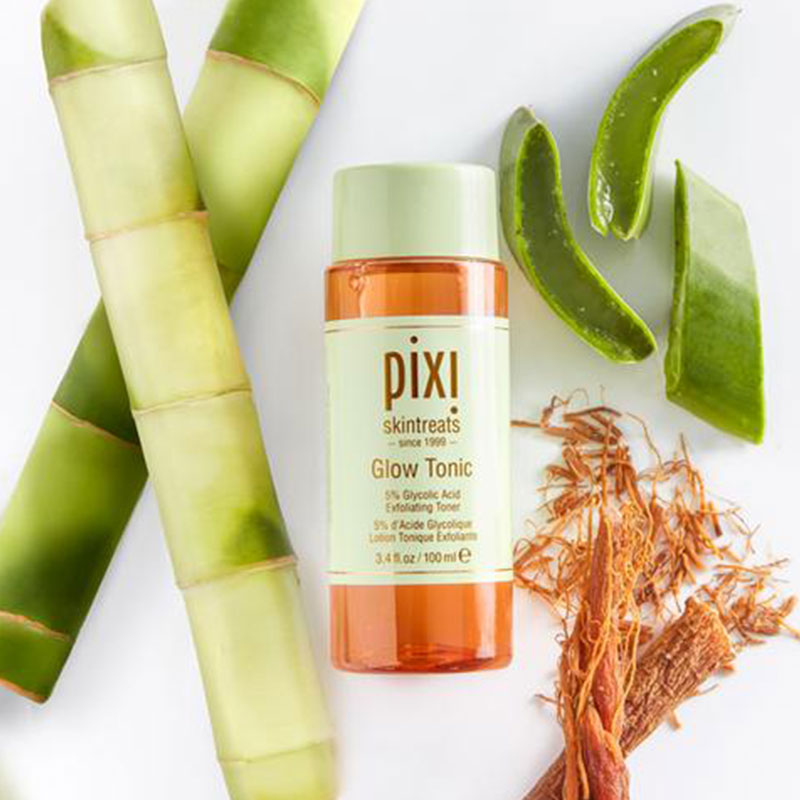 Pixi Skintreats Glow Tonic Exfoliating Toner 100ml
Instantly refreshing!
Pixi's gorgeous glow-giver brightens, tones and conditions your skin after cleansing.
Enriched with 5% glycolic acid.
A natural derivative of sugar cane, and member of the alpha-hydroxy acid family.
This gentle, exfoliating formula dissolves the bonds binding dulling dead cells to skin's surface.
Reveals the 'new' healthy skin cells underneath.
Aloe then soothes and hydrates while oxygenating ginseng promotes cell health and skin vibrancy.
Witch hazel firms and tones, while horse chestnut boosts blood flow, to grant your complexion a naturally fresh and dewy radiance.
It is affordable, making it suitable for all skin types.
Made In UK.