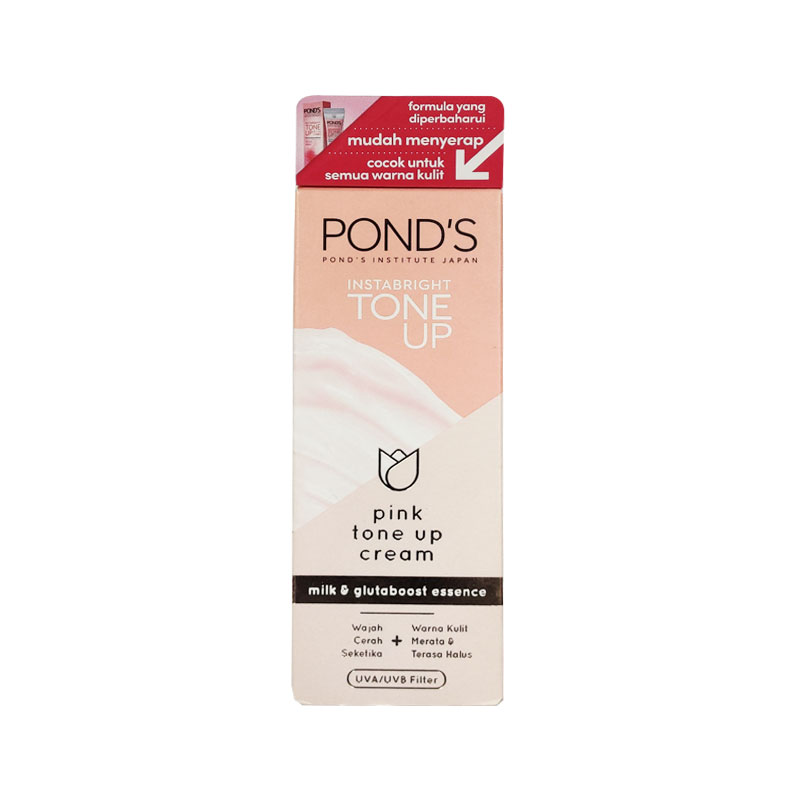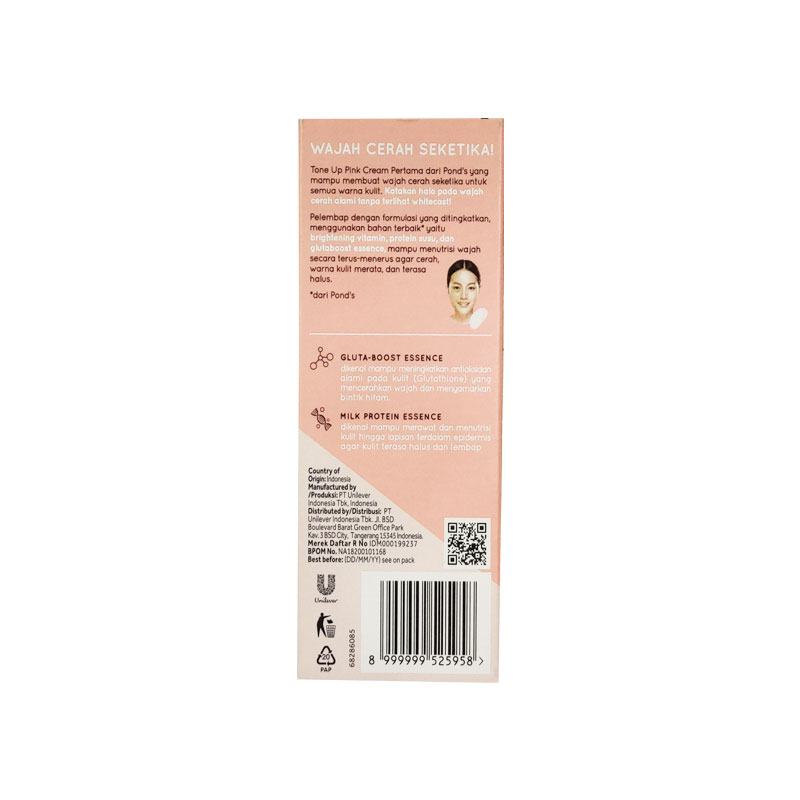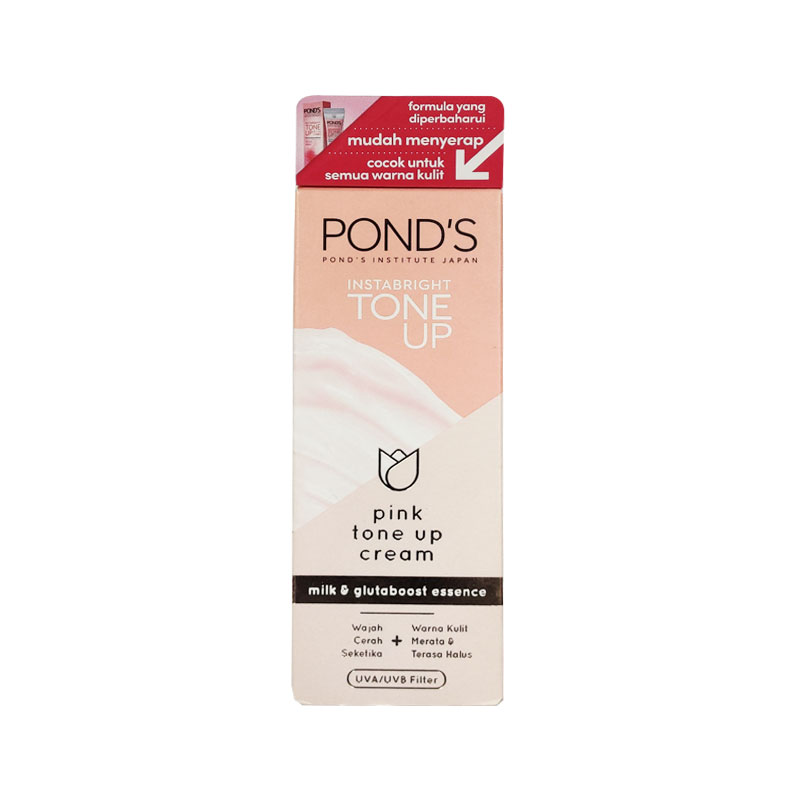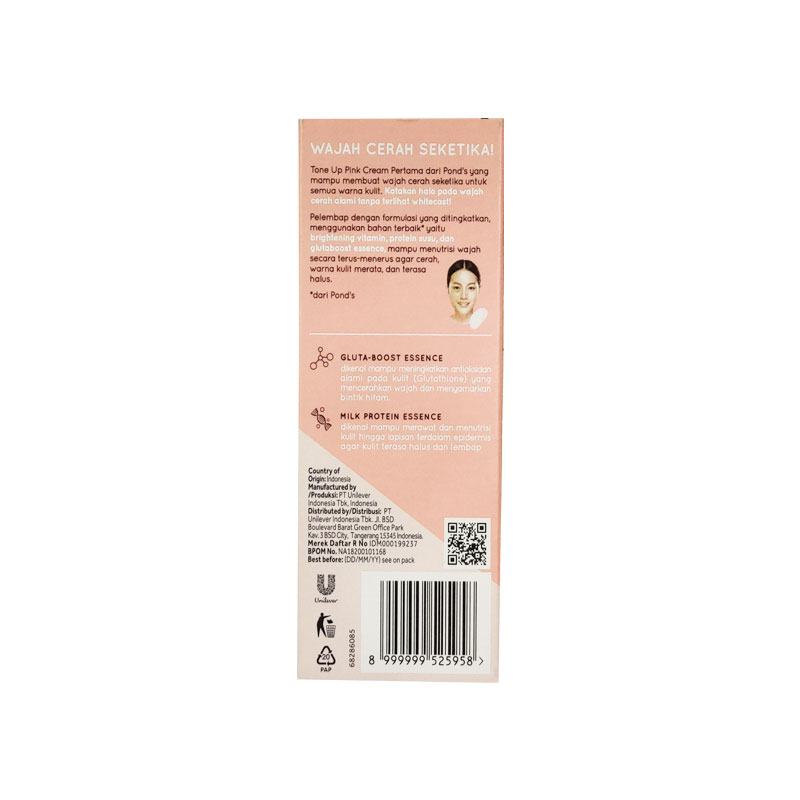 Pond's Insta Bright pink Tone Up Cream 40ml
Expire Date: 22 October 2023.
The skin is Bright. And blush immediately after application.
A lightweight, non-greasy cream with a non-greasy texture.
Suitable for all skin types. And all skin tone is not chest.
Protects skin from UV rays.
It helps to smooth pores.
It provides long-lasting moisture.
Concentrated milk to restore skin, dull and dark spots when used continuously.
Distributed by Unilever Indonesia.