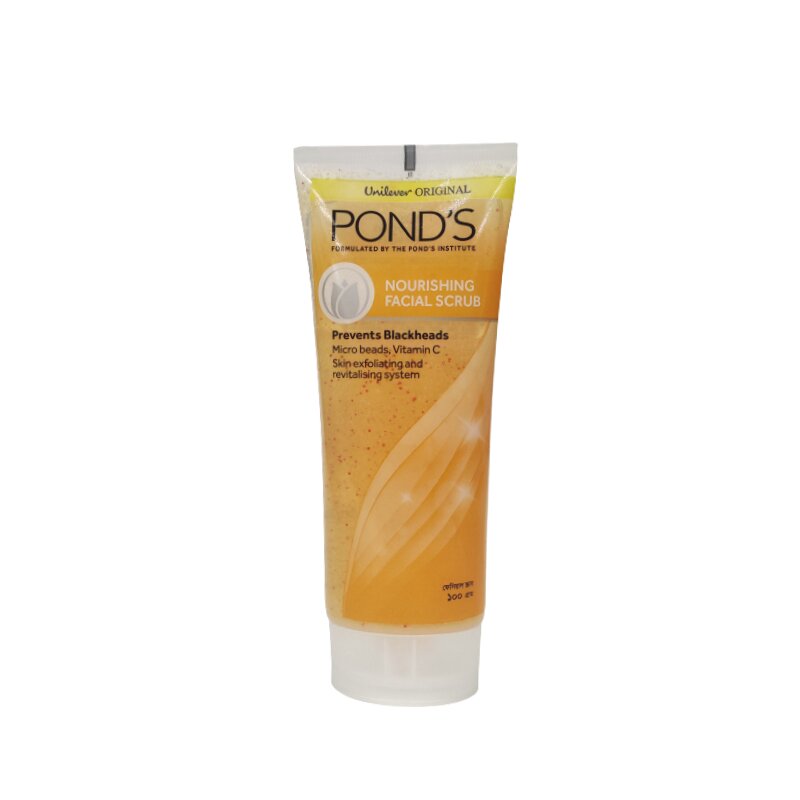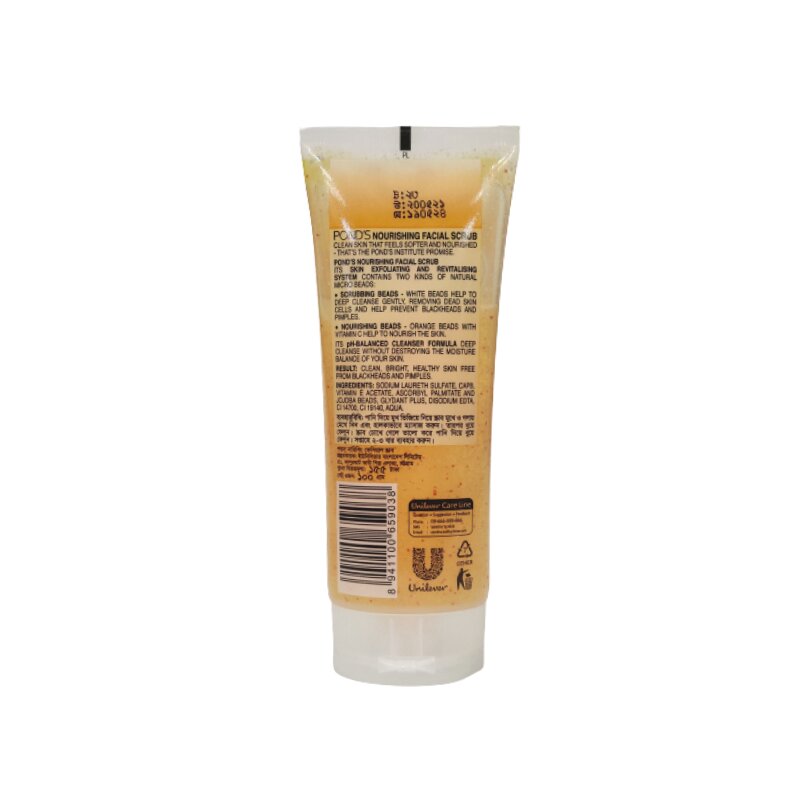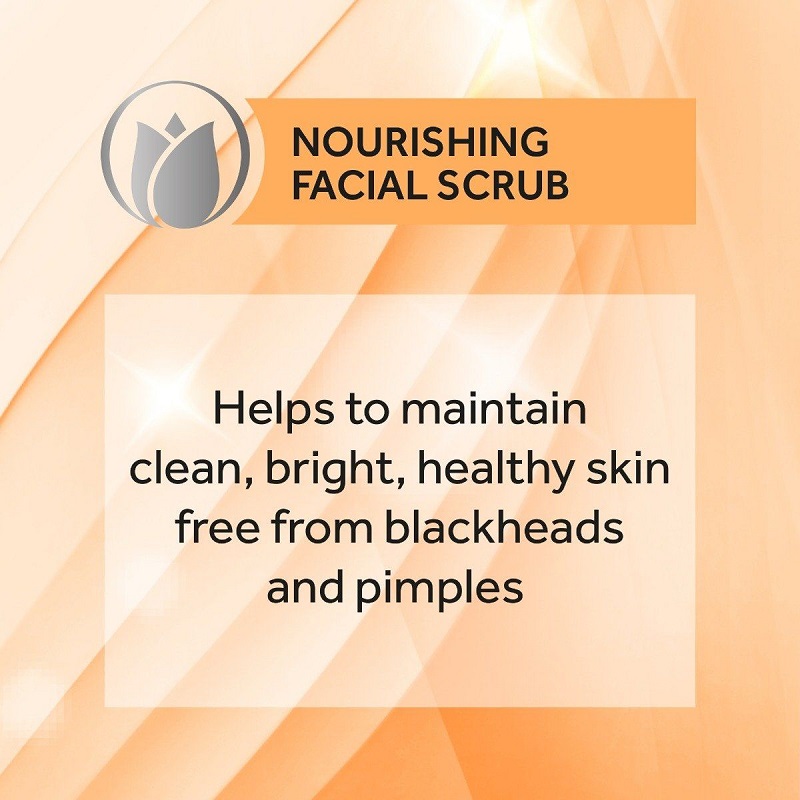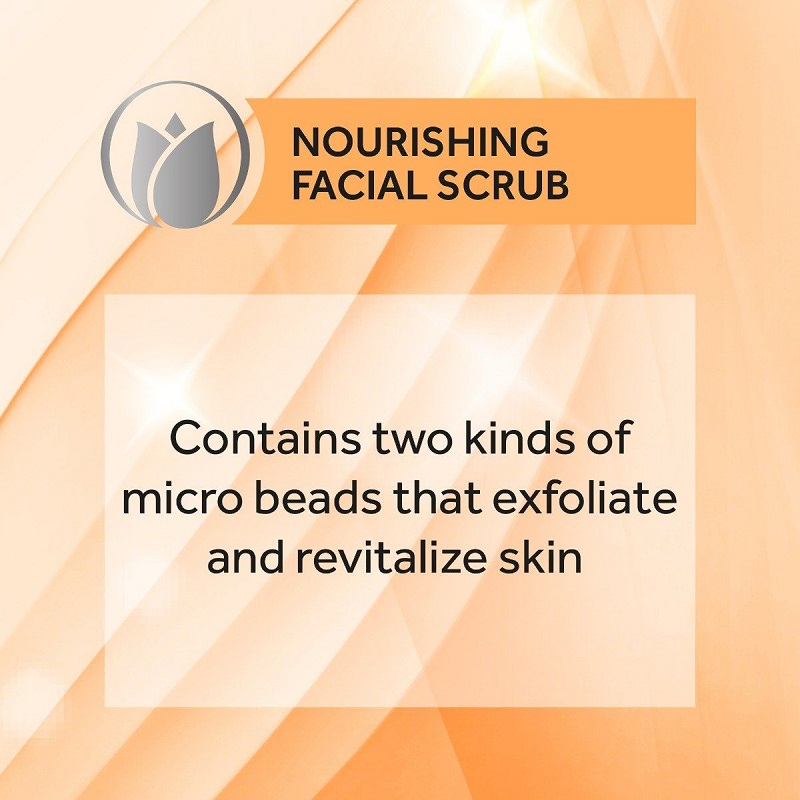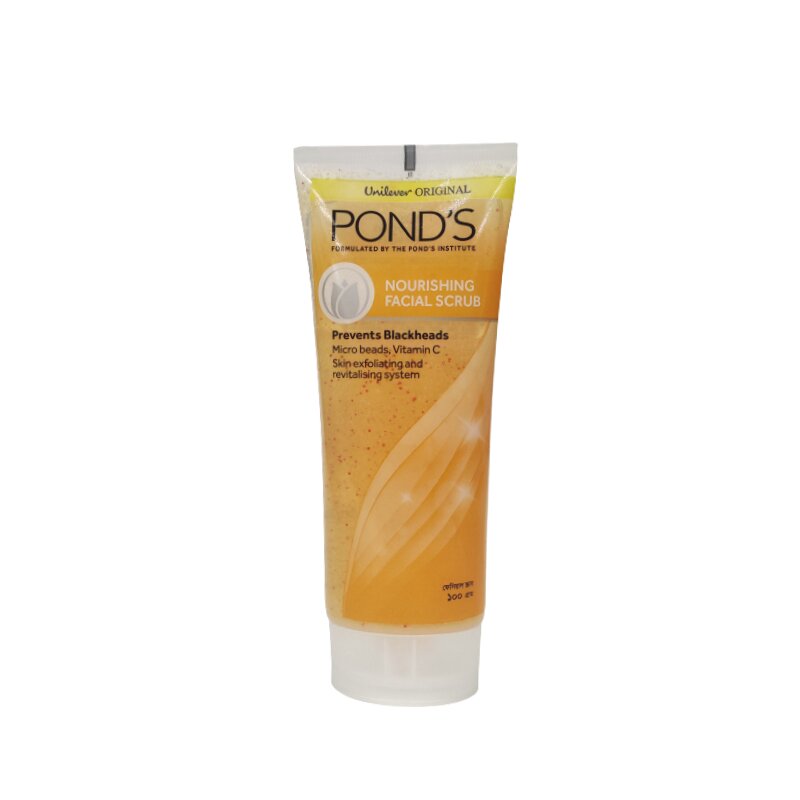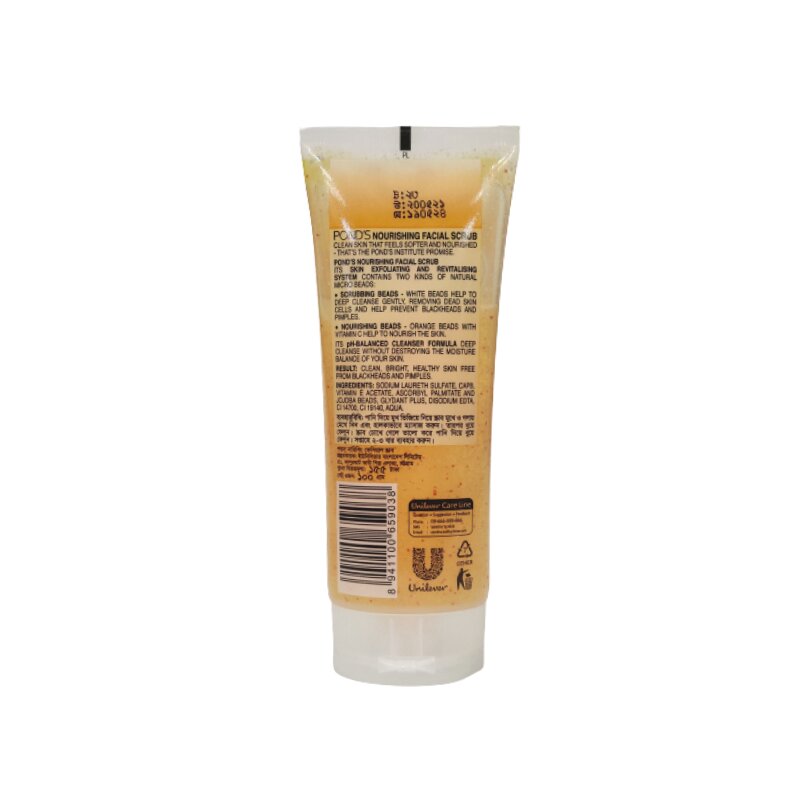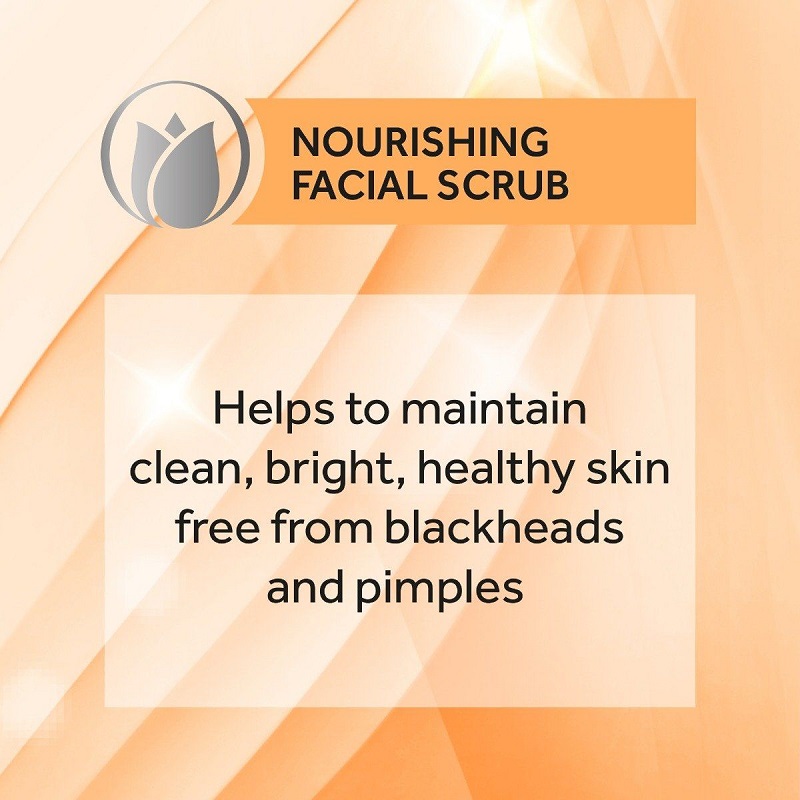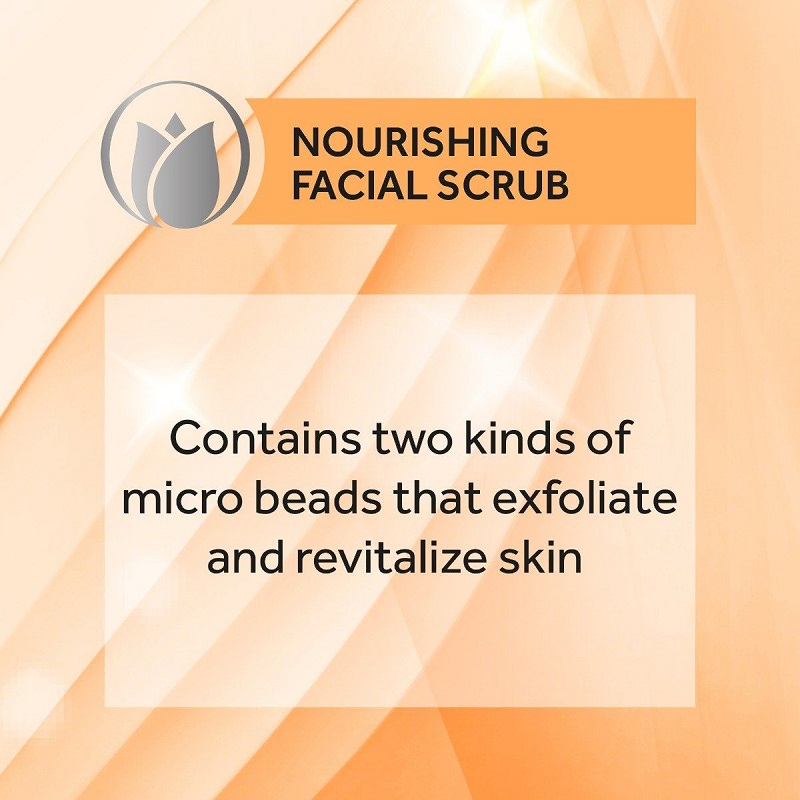 Pond's Nourishing Facial Scrub 100g
Cleans skin that feels softer and nourished that's the pond's institute promise.
Its skin exfoliating and revitalising system contains two kinds of natural micro beads.
Scrubbing Beads: white beads help to deep cleanse gently.
Removing dead skin cells & help prevent blackheads and pimples.
Nourishing Beads: Orange beads with vitamic helps to nourish the skin.
Its pH-balanced cleansing formula hepls deep cleanse without destroying the moisture balance of your skin.
Imported by Uniliver Bangladesh.