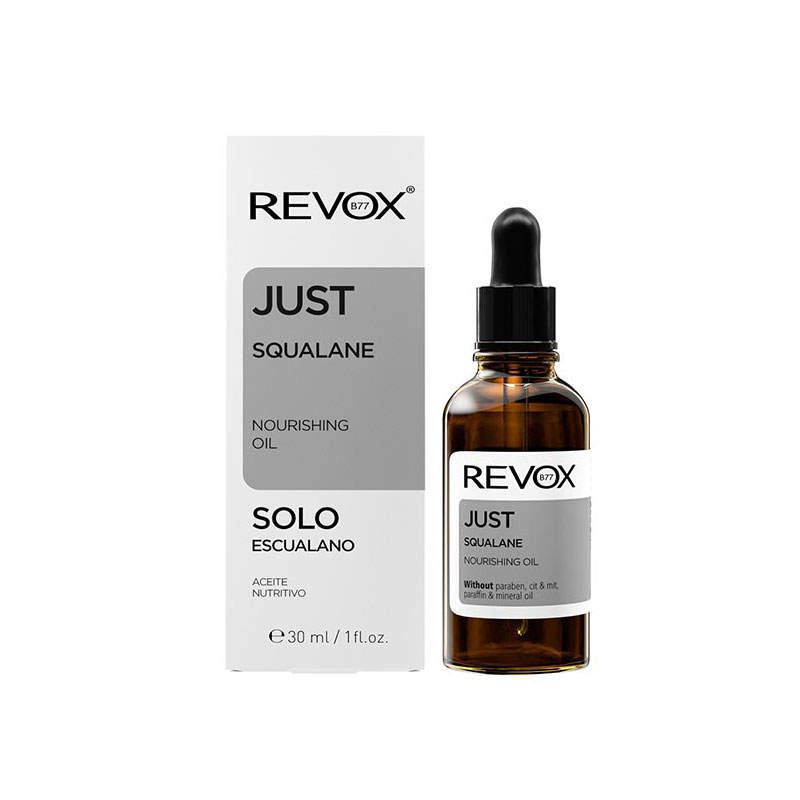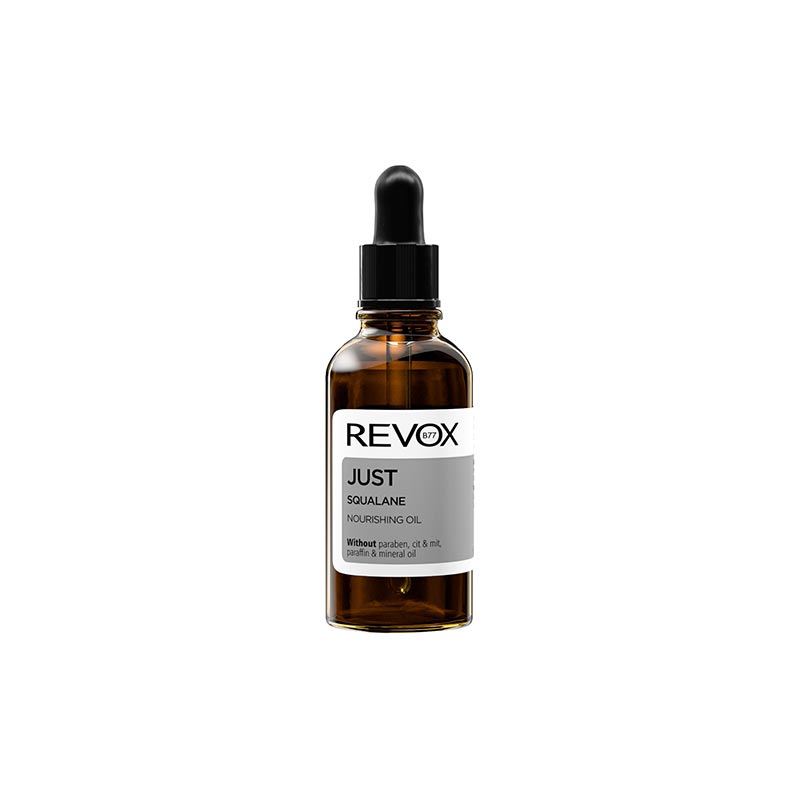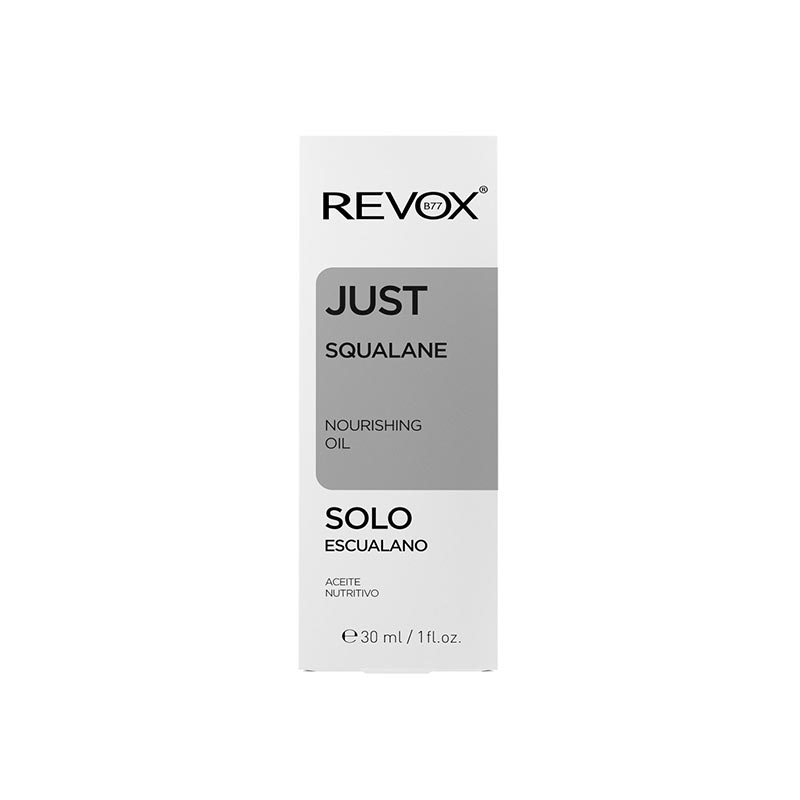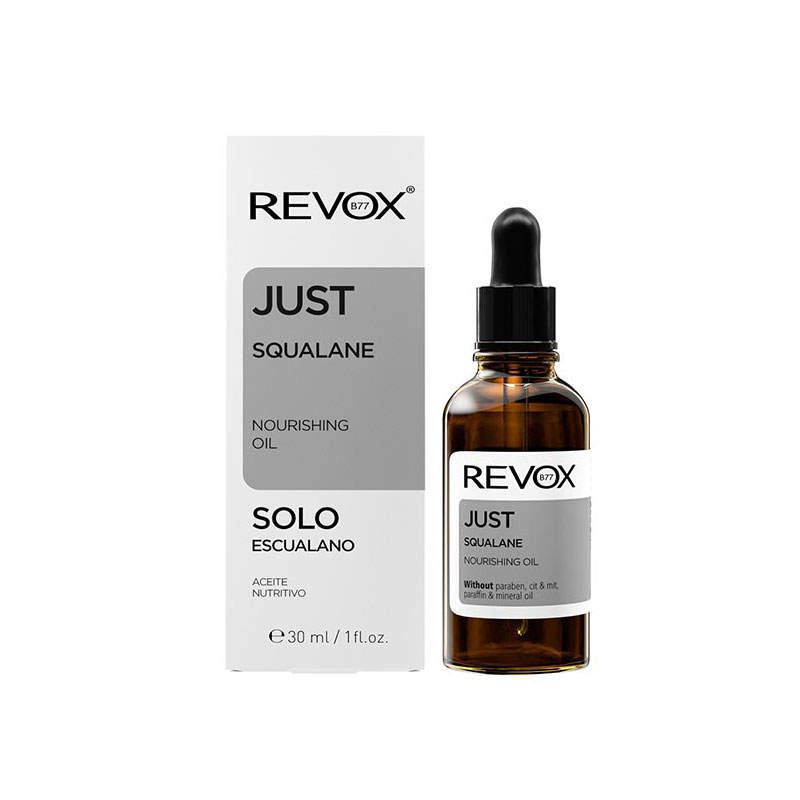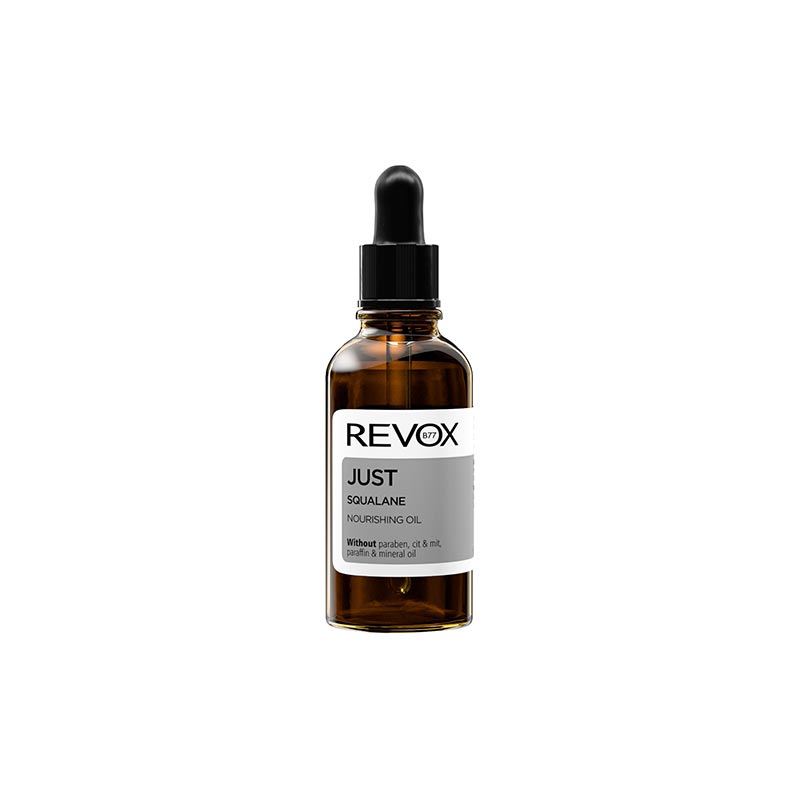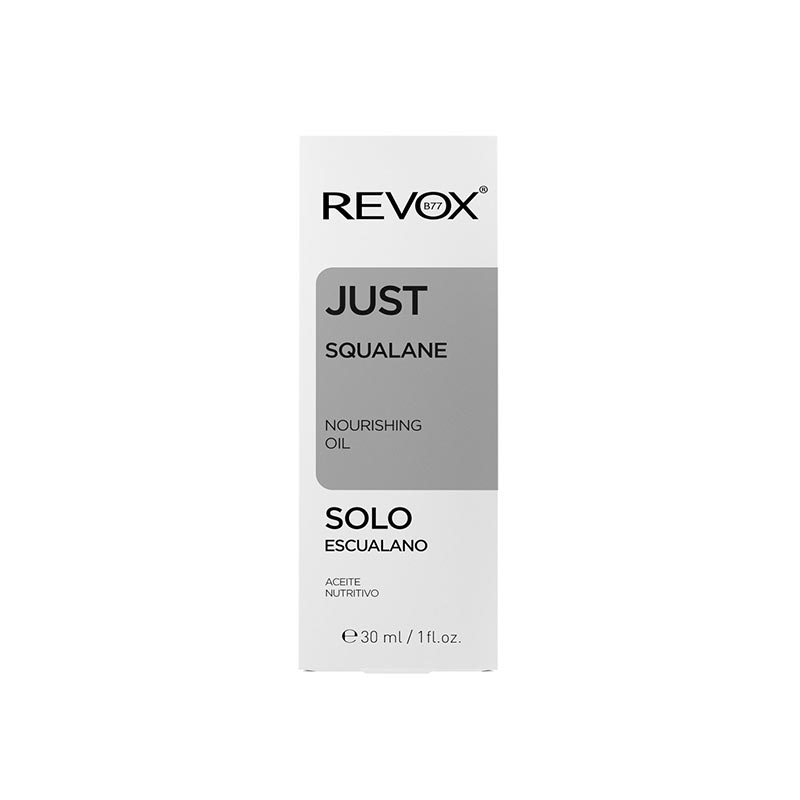 Revox B77 Just Squalane Nourishing Oil 30ml
Squalene is a natural substance produced by our bodies; however, its concentrations slow down with age.
Before incorporating it into skincare products, it needs to be hydrogenated into squalane, a more stable form of the molecule.
Squalane Oil provides excellent hydration, leaving the skin hydrated, plump, and soft.
The texture is light and non-greasy.
Oil is non-comedogenic and can help regulate excess oil production.
It fights off skin-damaging free radicals that contribute to the signs of aging.
JUST Squalane is safe for all skin types, particularly targeting acne-prone skin.
Made in EU.