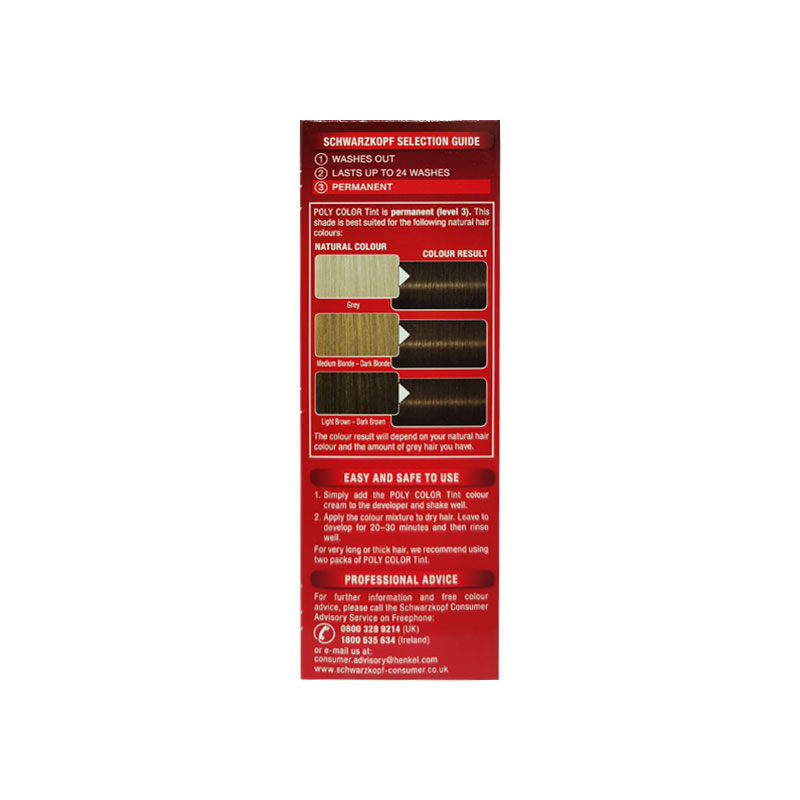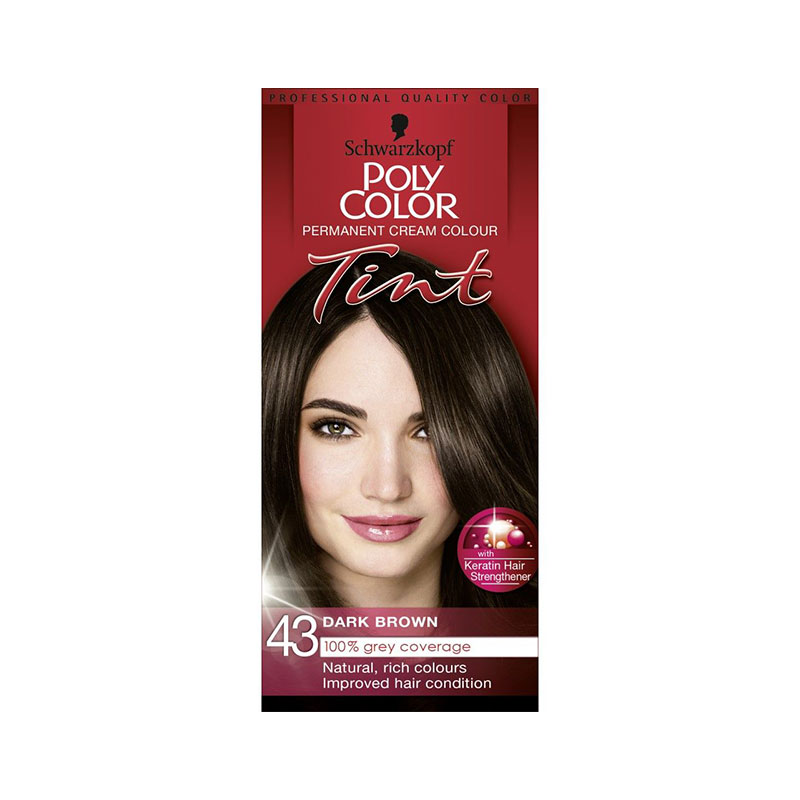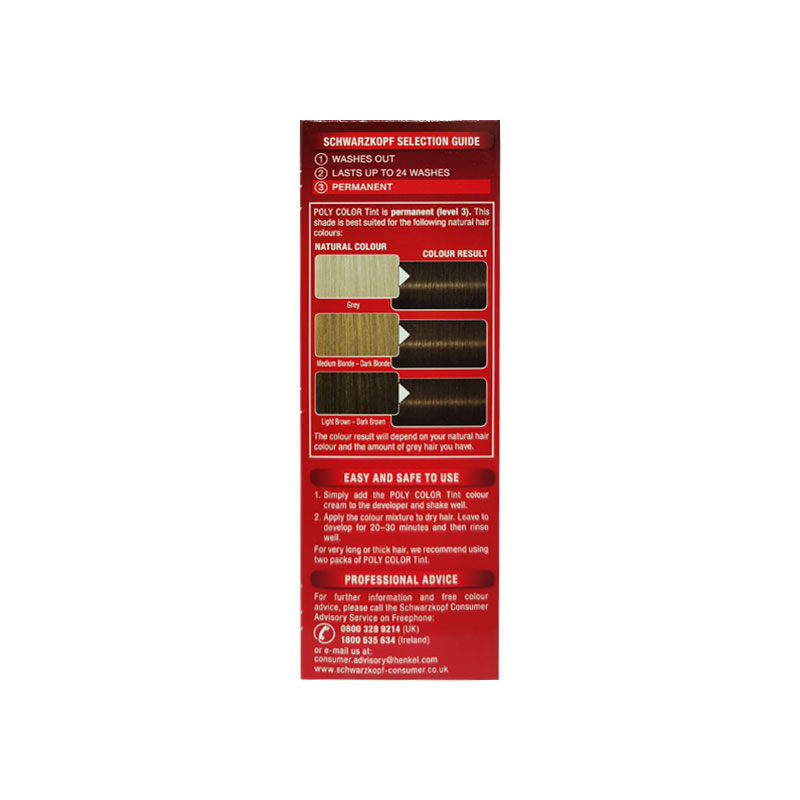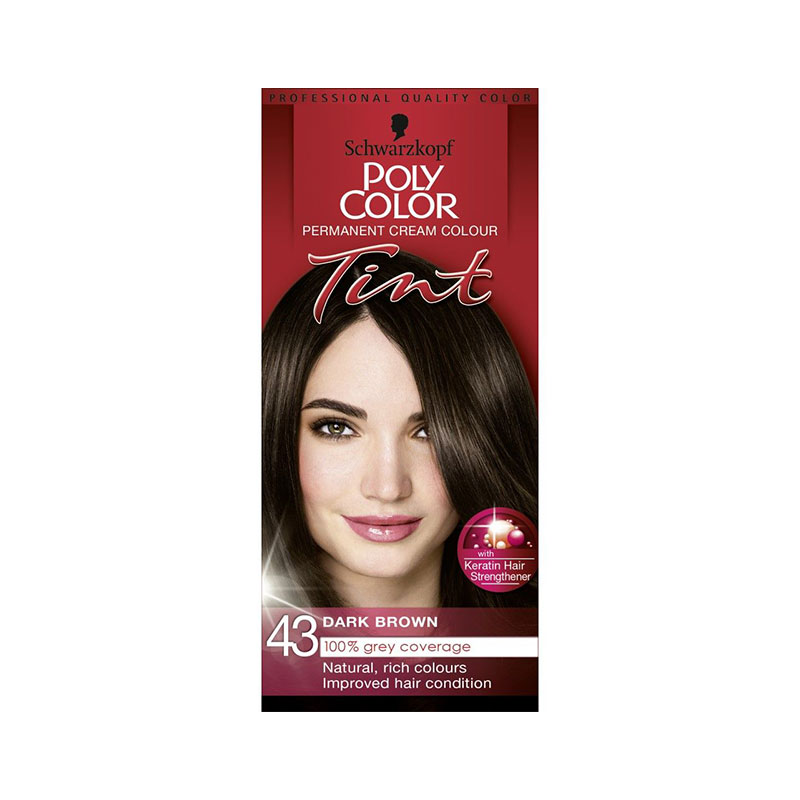 Schwarzkopf Poly Color Tint 43 Dark Brown Permanent Cream Colour
Offers natural looking colours with 100% grey coverage.
The highly concentrated colour pigments penetrate deeply into the hair structure to ensure a rich, long-lasting colour result, even on grey or white hair.
The Keratin Hair Strengthener strengthens the keratin structure of the hair while colouring.
For healthy, strengthened hair.
Imported from UK.