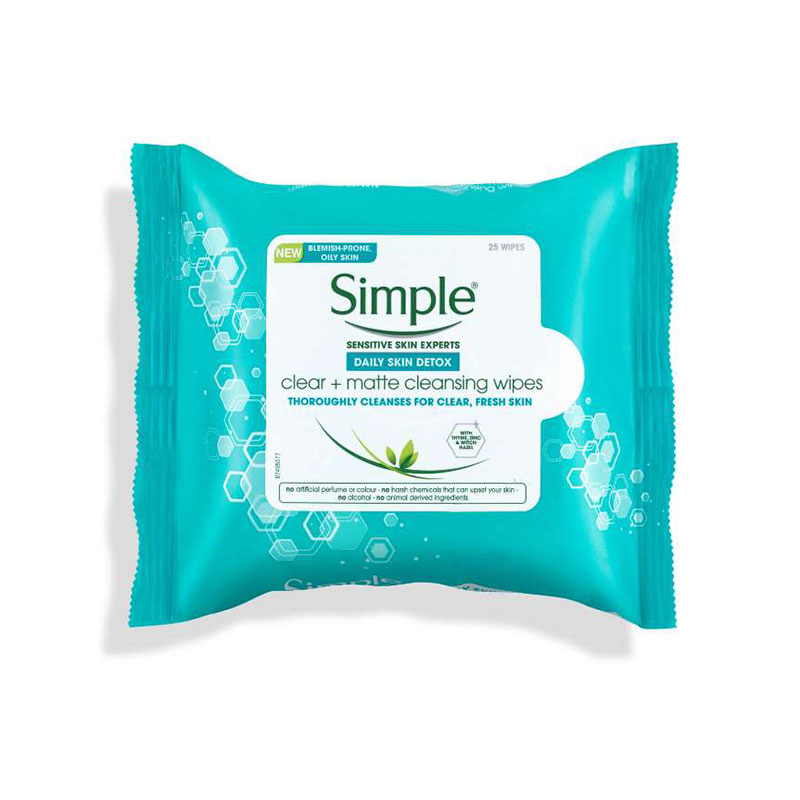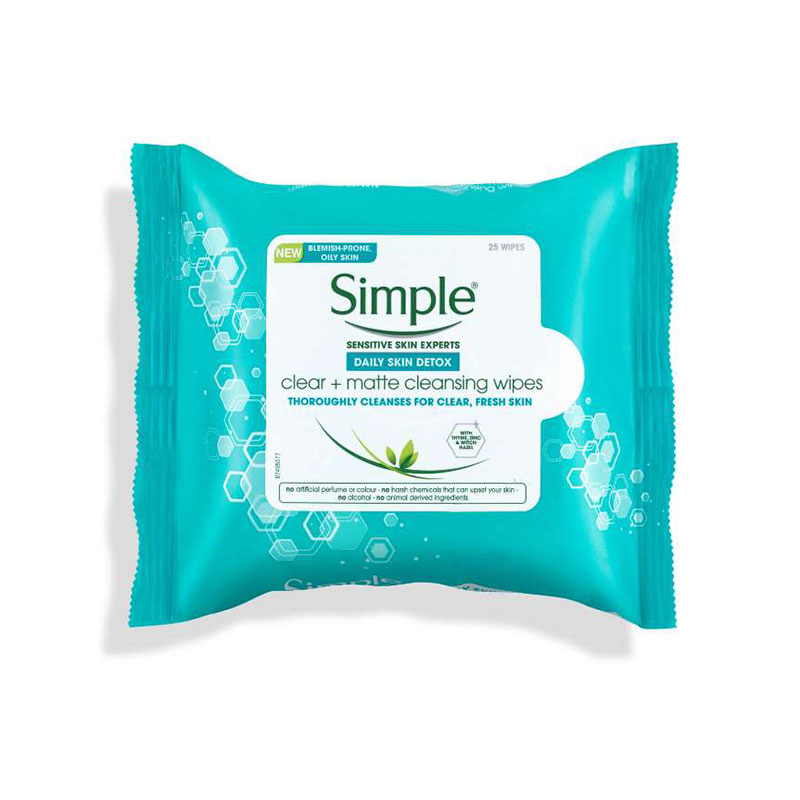 Simple Daily Skin Detox Clear + Matte Cleansing Wipes - 25 Wipes
These Biodegradable wipes for oily skin instantly sweep off the make-up, oil and impurities that can lead to blemishes.
Simple Matte & Clear Facial Wipes are made with a detoxifying blend of thyme, zinc and witch hazel.
Instantly control shine and leave oily skin clean, fresh and breathable.
These wipes are vegan and made with 100% plant based fibre.
Perfect for sensitive skin.
Made in UK.