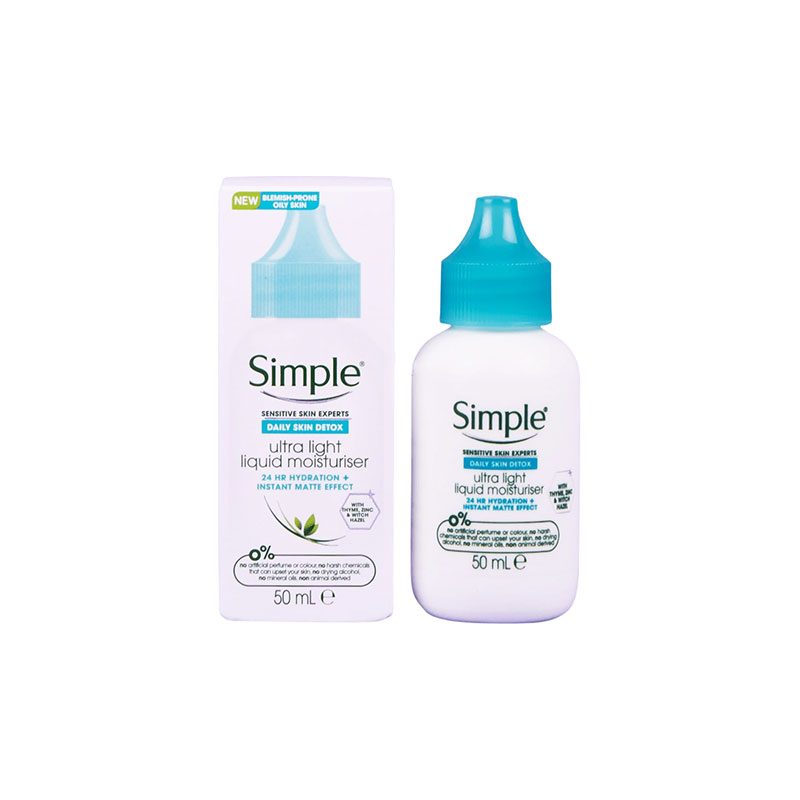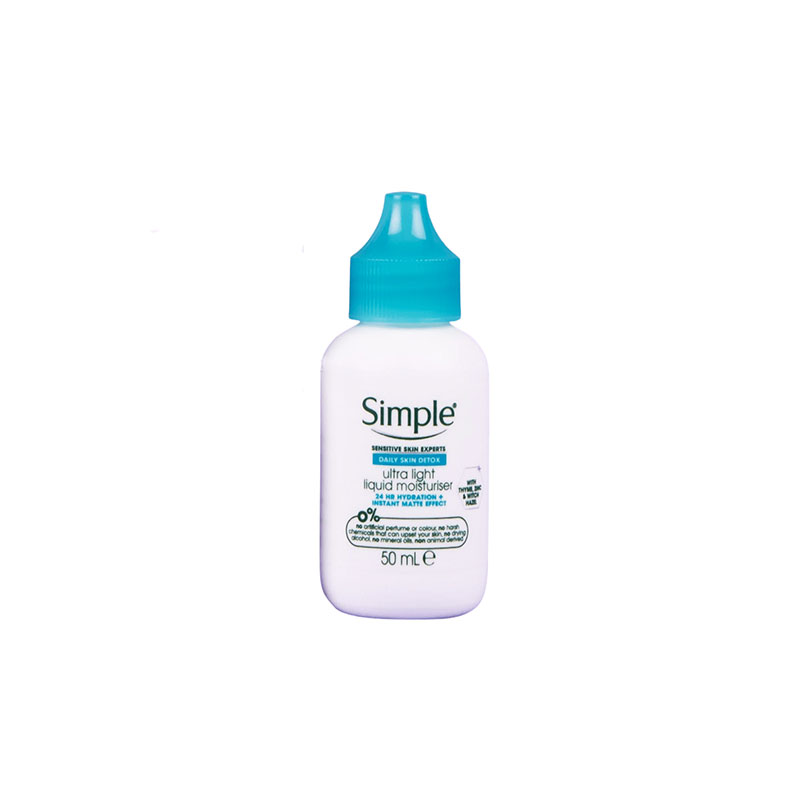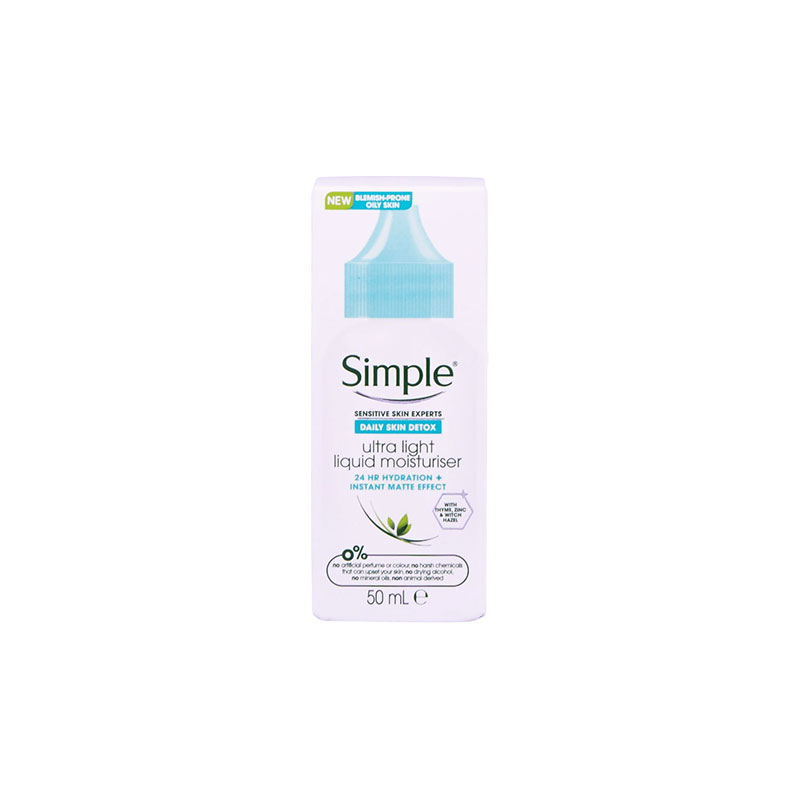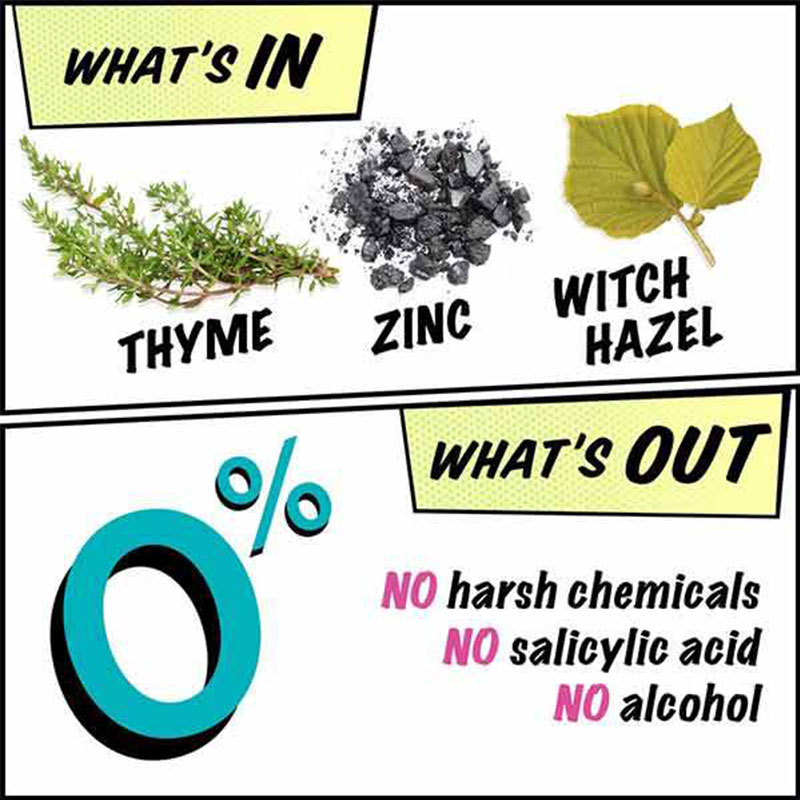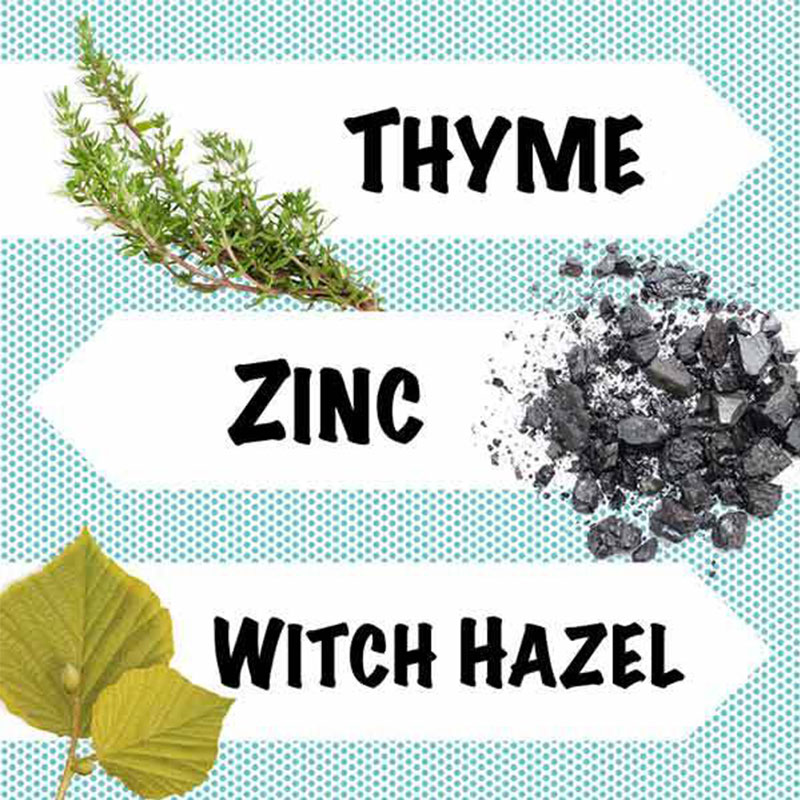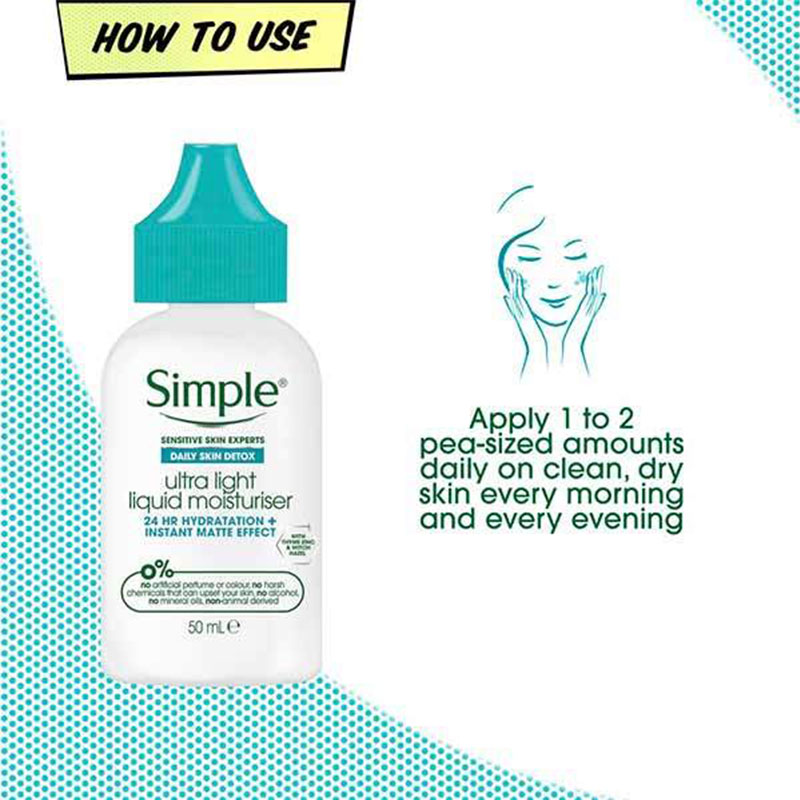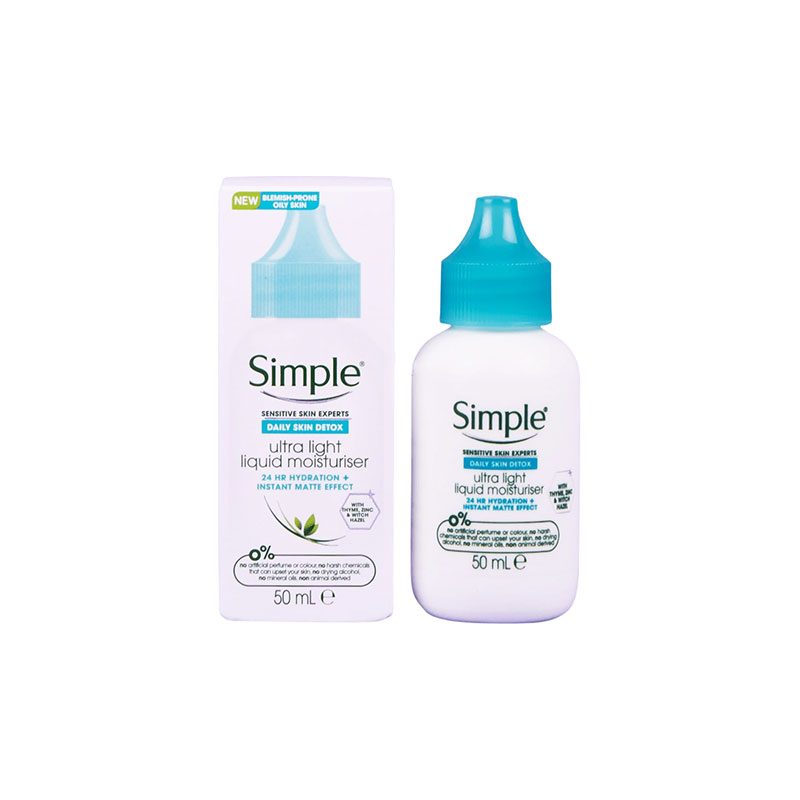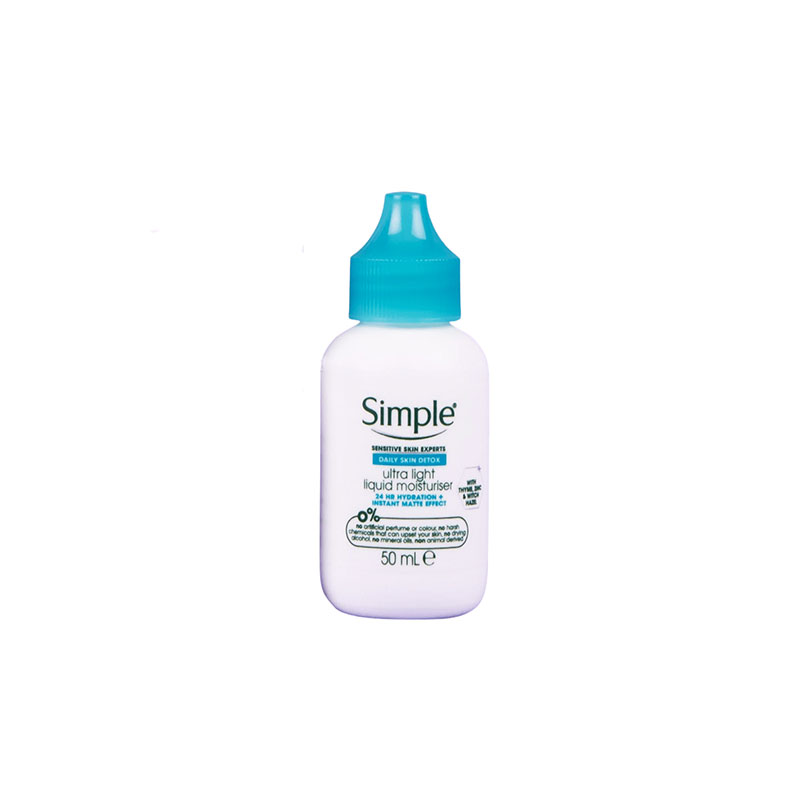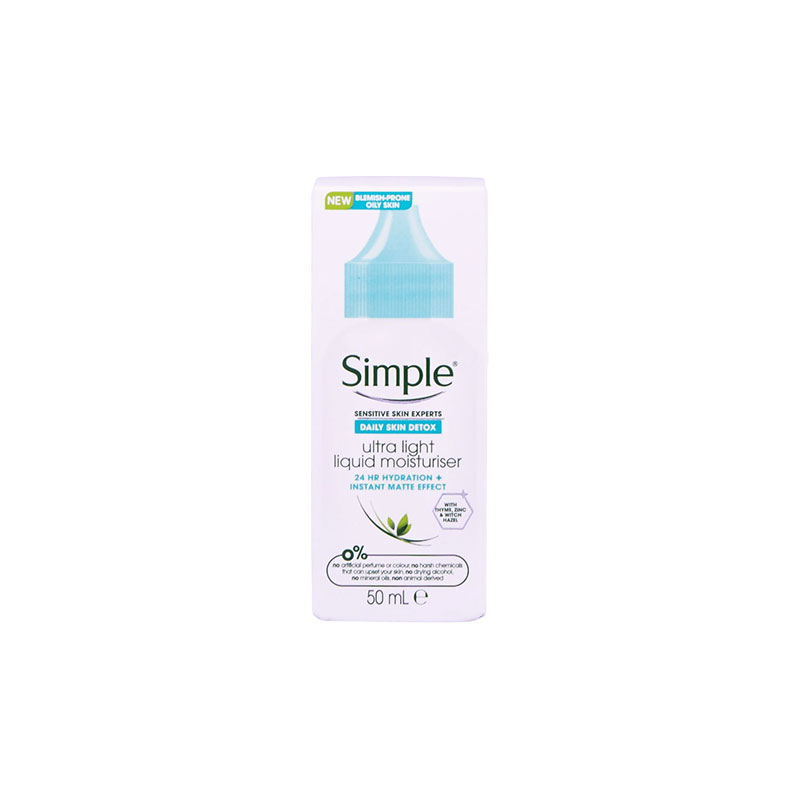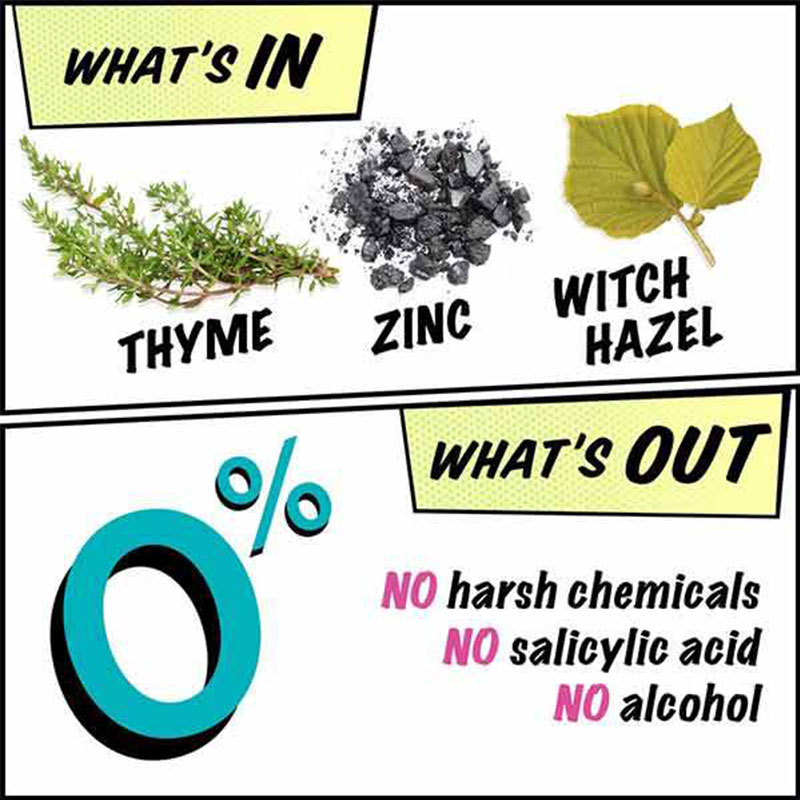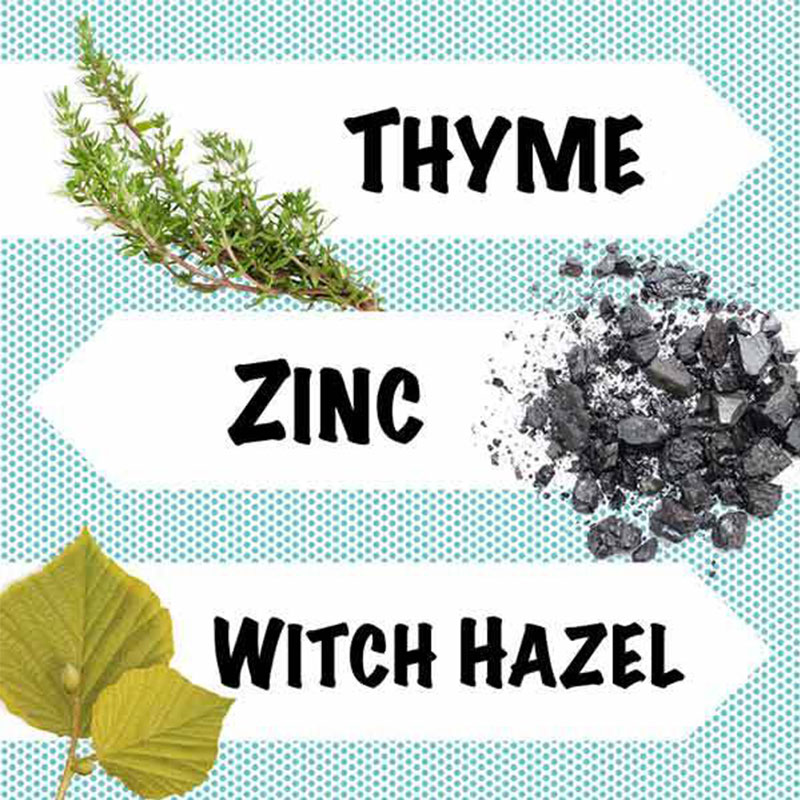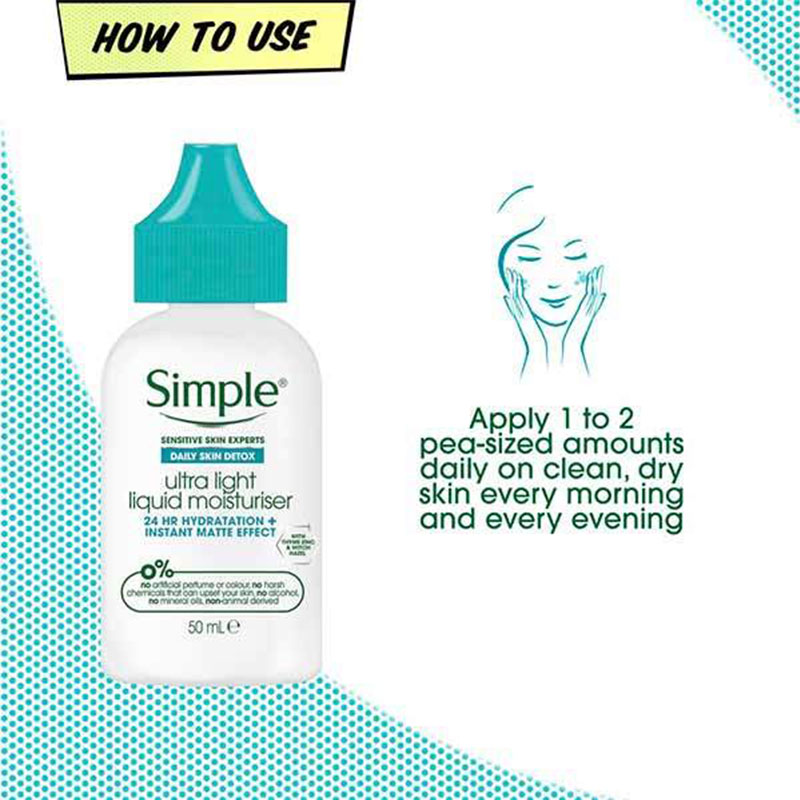 Simple Daily Skin Detox Ultra Light Liquid Moisturiser for Oily Skin 50ml
This Ultra Light Liquid Moisturiser comes ultra light, fast absorbing and non greasy water gel formula,
Specially designed for very oily skin.
When skin is exposed to the environment, it leads to an overproduction of oil and sebum. causing it to become sensitised and prone to breakouts and blemishes.
This moisturiser is made with a hypoallergenic, oil-banishing formula blended with thyme, zinc and witch hazel.
Acts like a gentle daily detox for the skin.
It's main ingredient is glycerine and vitamin B3.
Helps to maintain a healthy balance to protect against future blemishes.
This Ultra light moisturiser is enriched with Saccharide Isomerate: an effective humectant that hydrates skin for 24 hours and supports a healthy microbiome.
Made in EU.