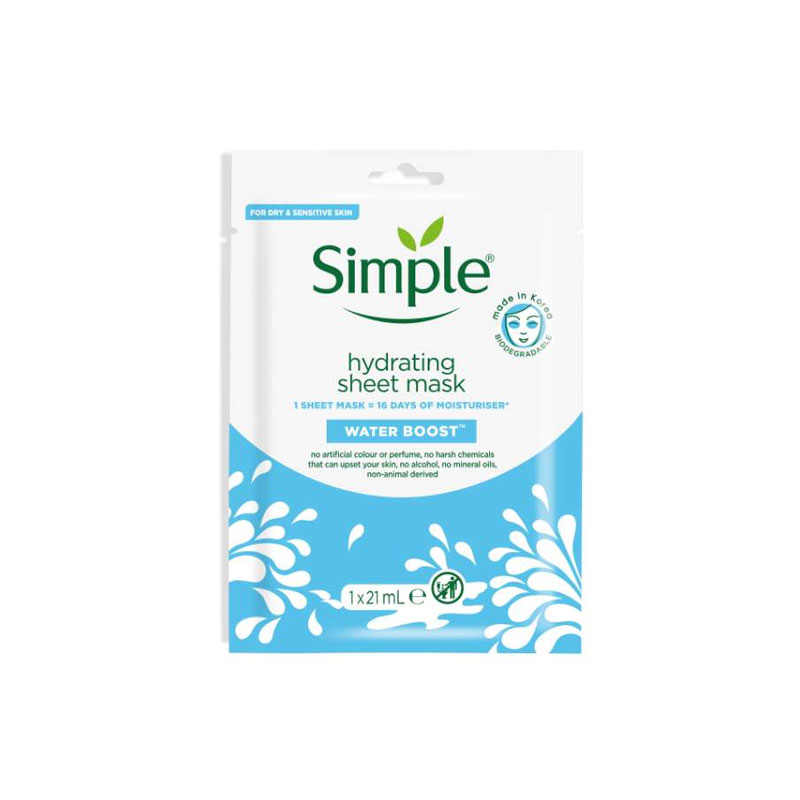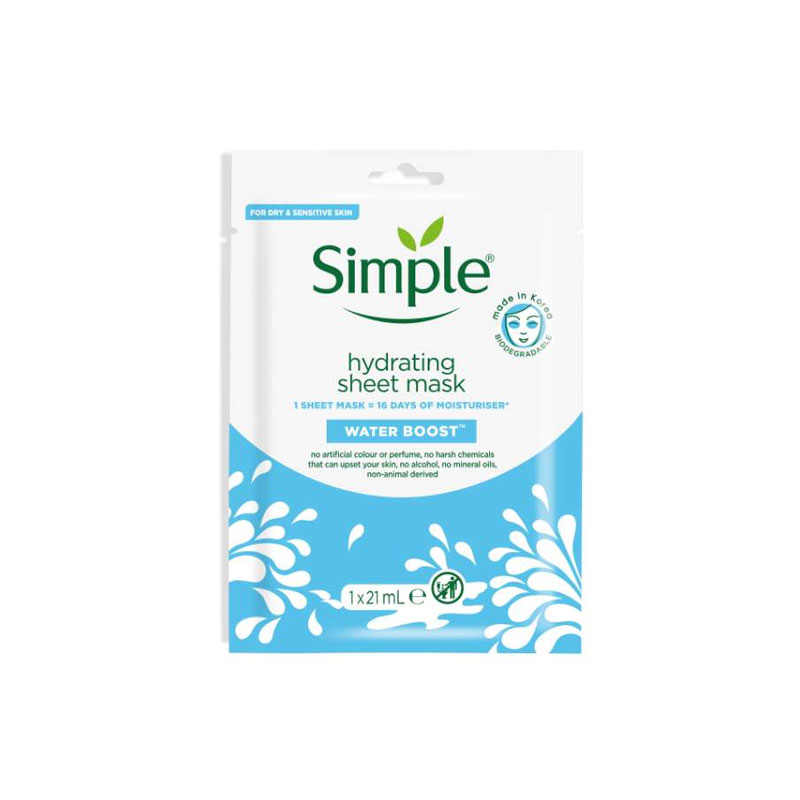 Simple Water Boost Hydrating Sheet Mask for Dry & Sensitive Skin 21ml
Simple Water Boost Sheet Face Mask quenches thirsty skin, leaving it hydrated, supple and dewy-fresh.
Formulated with minerals and plant extract.
Made of super soft natural fibers, contouring to the face like a second skin.
This hydrating face mask does not contain unnecessary ingredients like perfumes, colour or dye and harsh chemicals that could lead to skin irritation.
Perfect for even sensitive skin.
Convenient and easy-to-use on the go.
Dermatologically tested and approved.
Hypoallergenic.
Made in Korea.
Imported From UK.