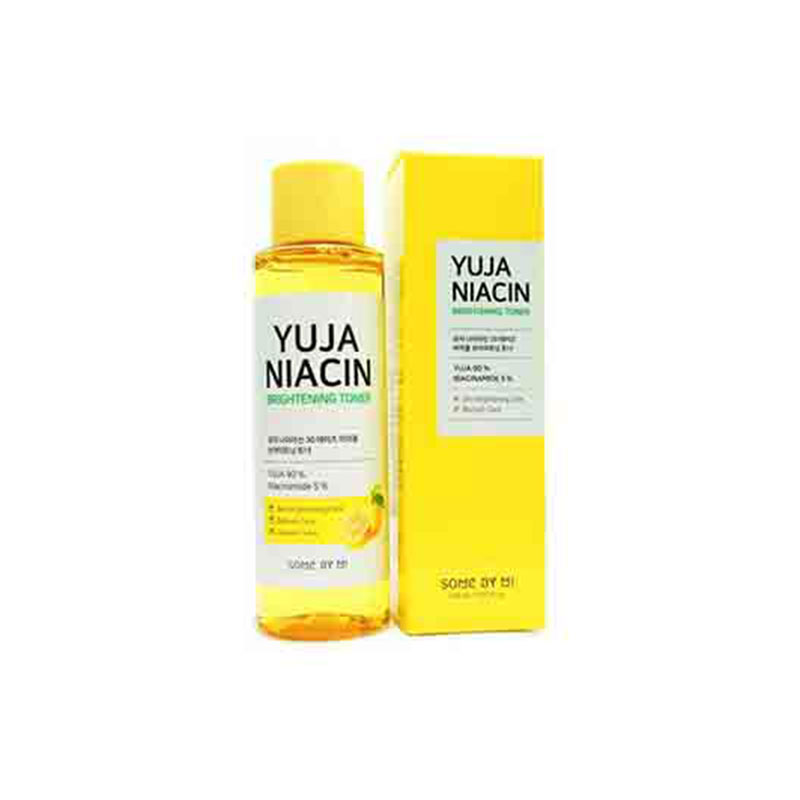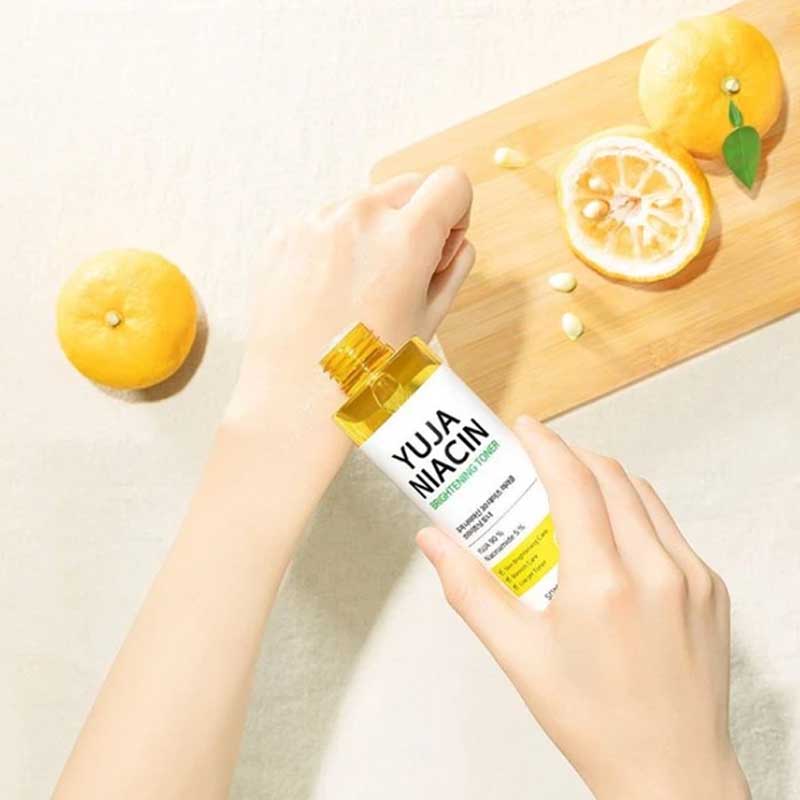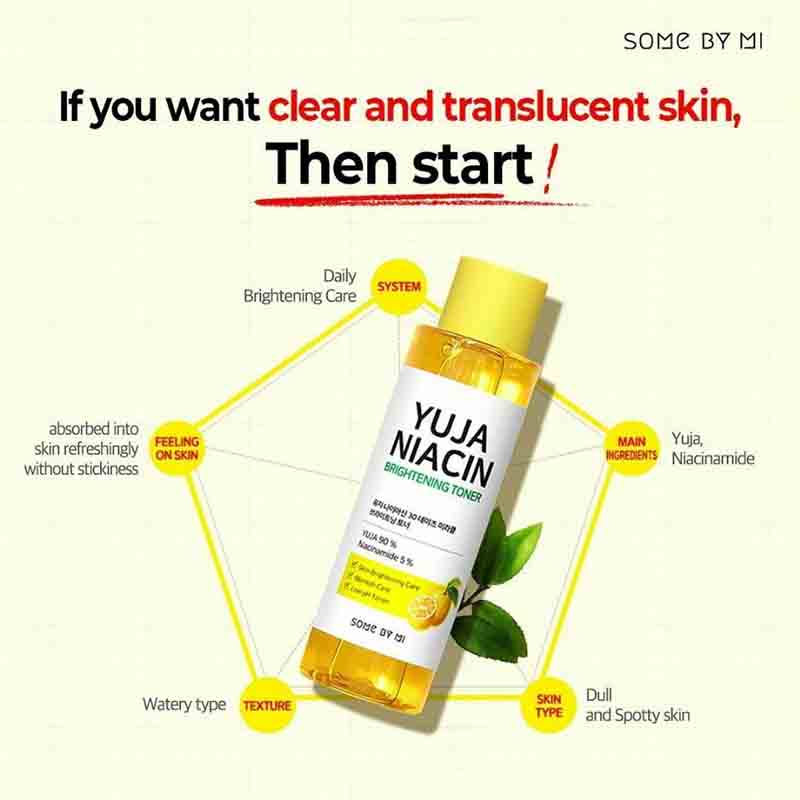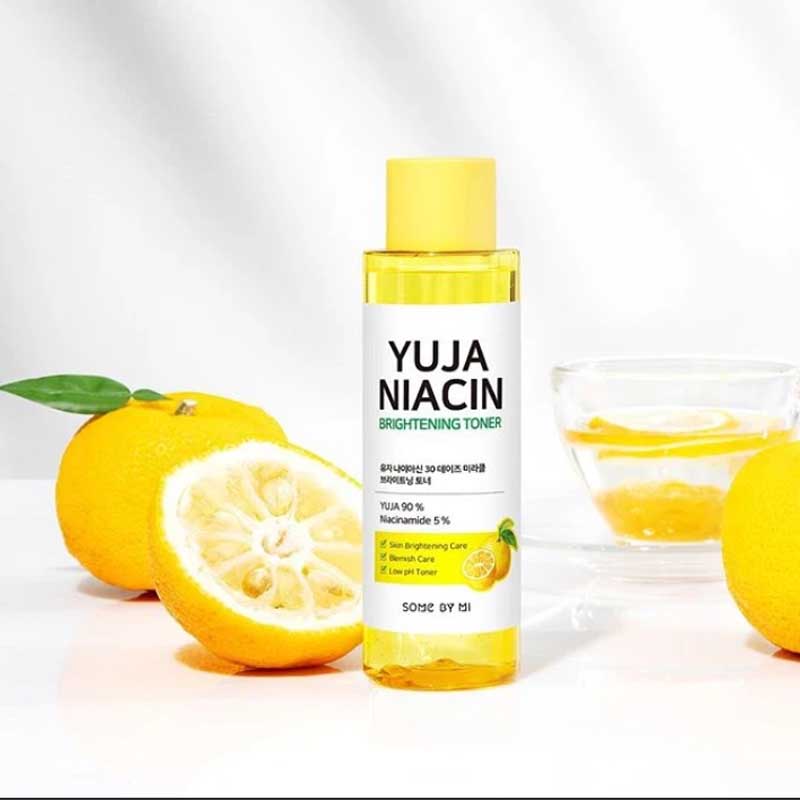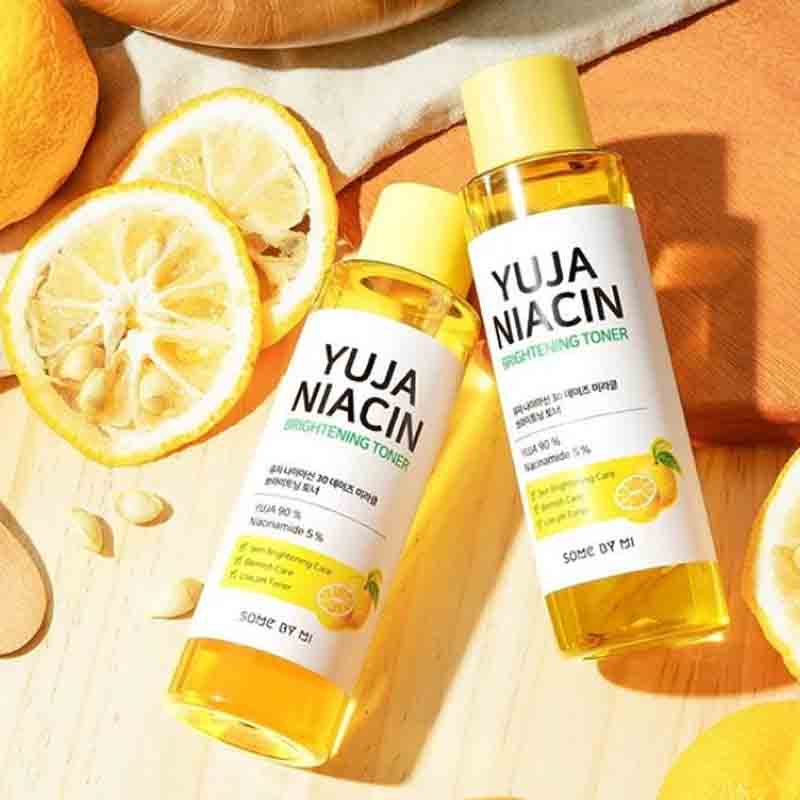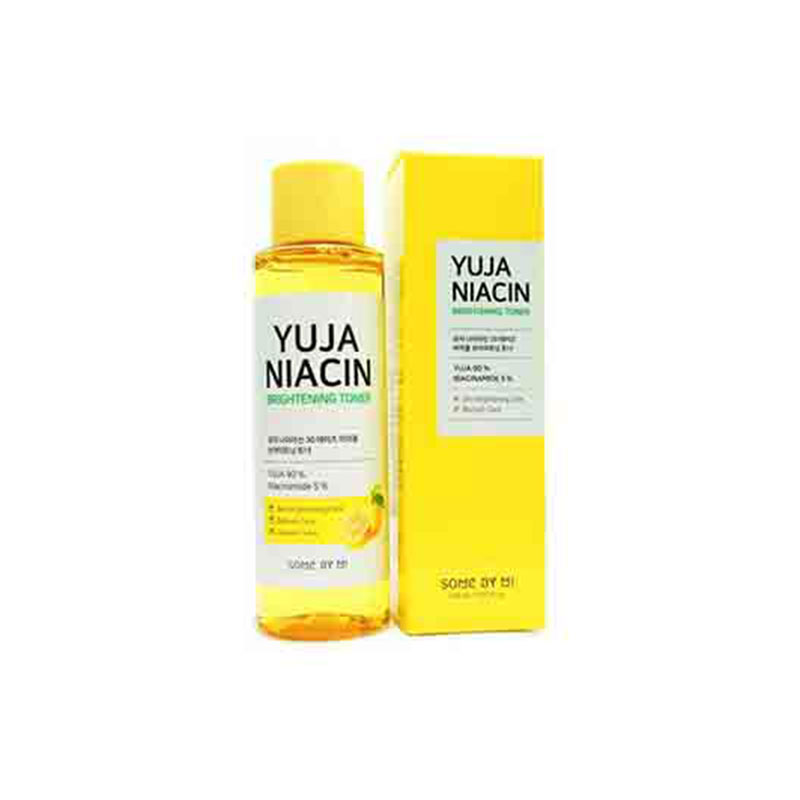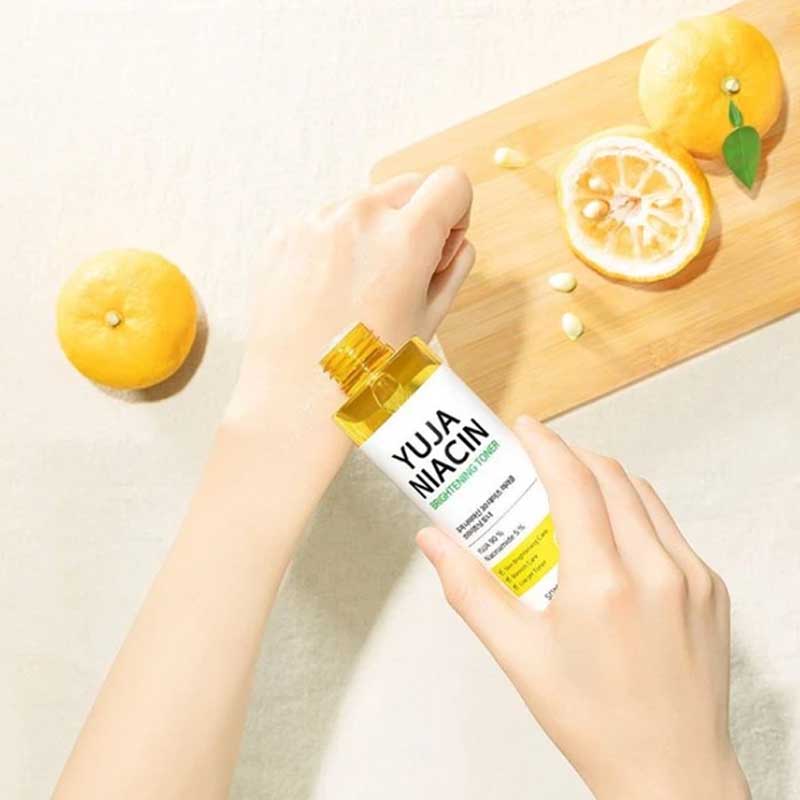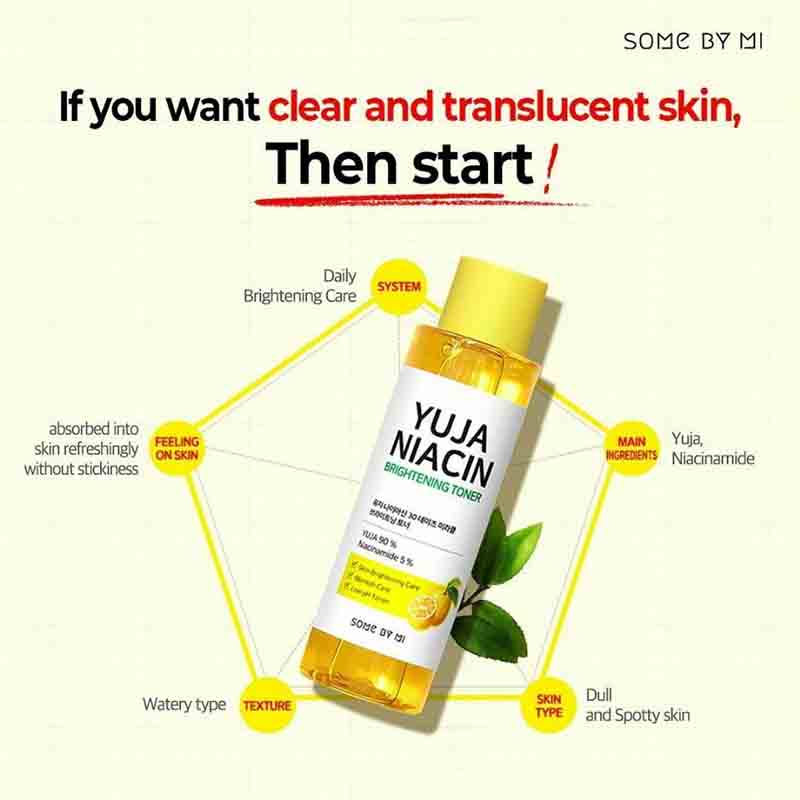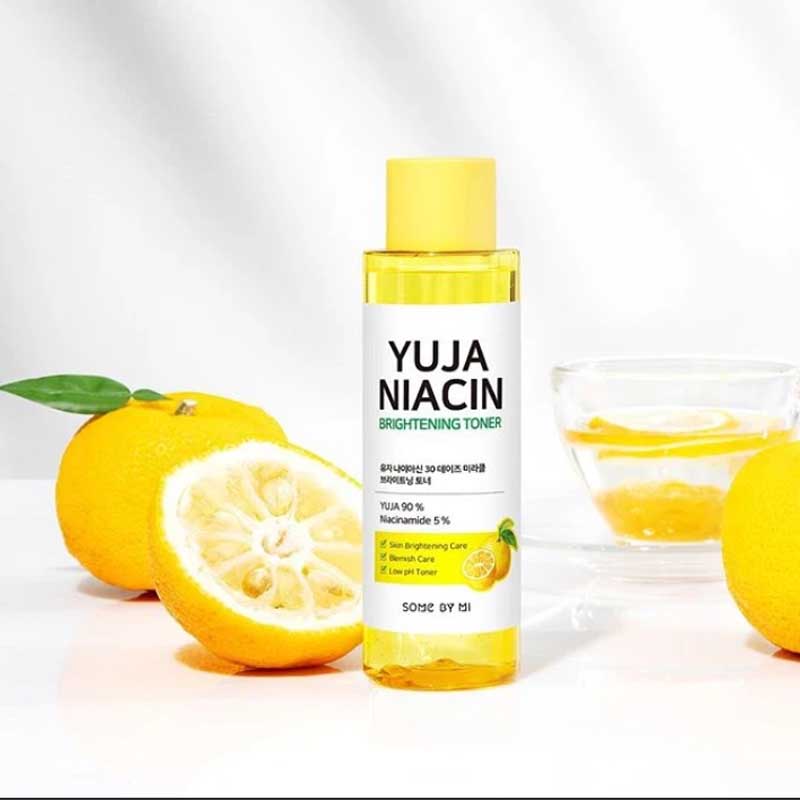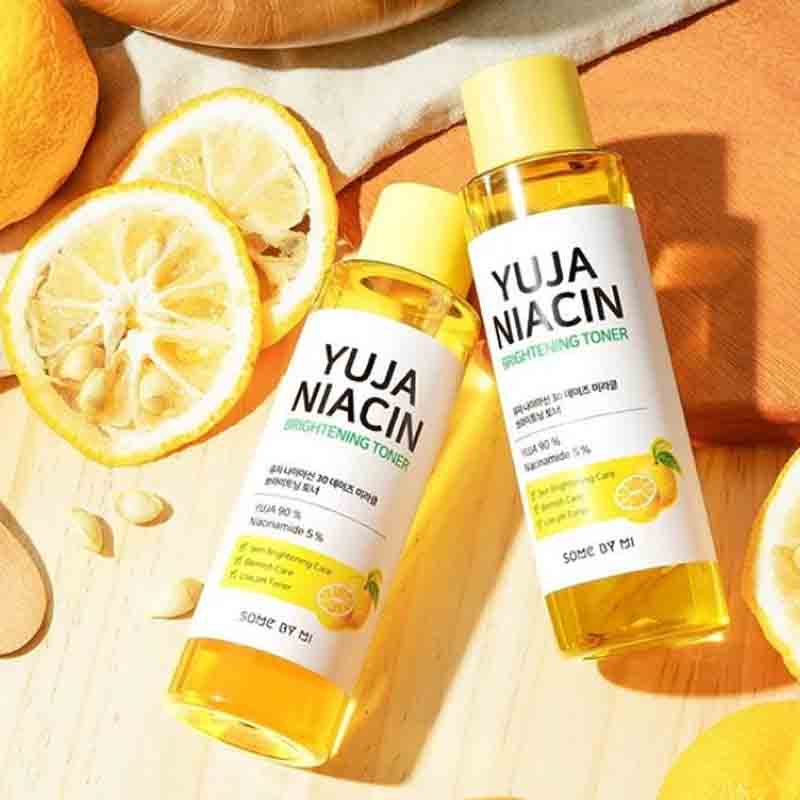 SOME BY MI Yuja Niacin Brightening Toner 150ml
Contains 90% yuja extract to nourish and moisturize skin.
Contains 5% niacinamide to brighten dull skin, blemishes and pigmentation.
Contains glutathione and arbutin to promote a healthy, radiant complexion.
Revitalizes irritated skin with 12 kinds of vitamins and lotus flower extract.
Niacinamide.
Made in Korea.