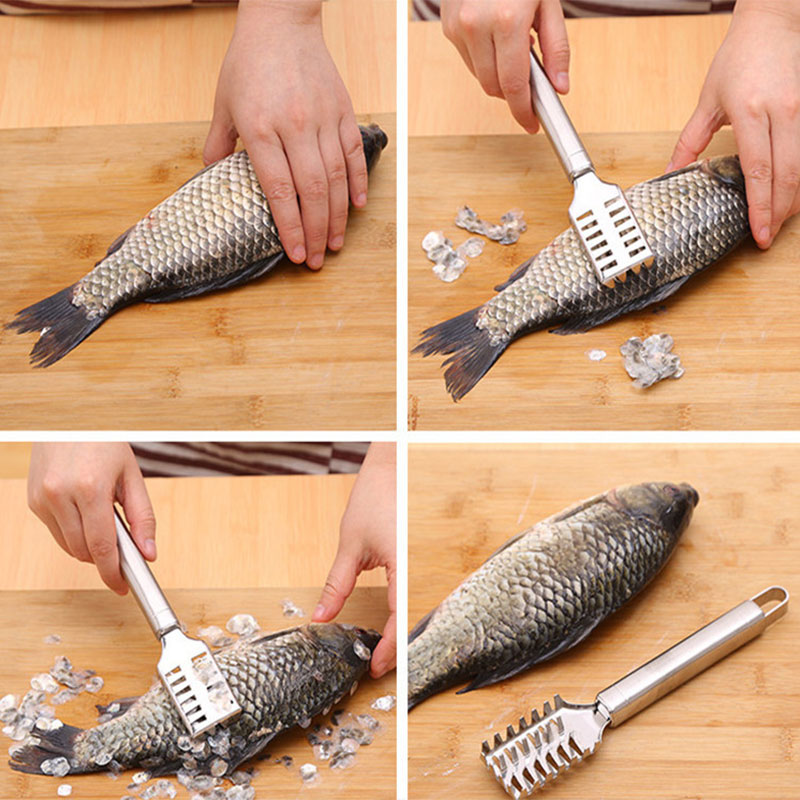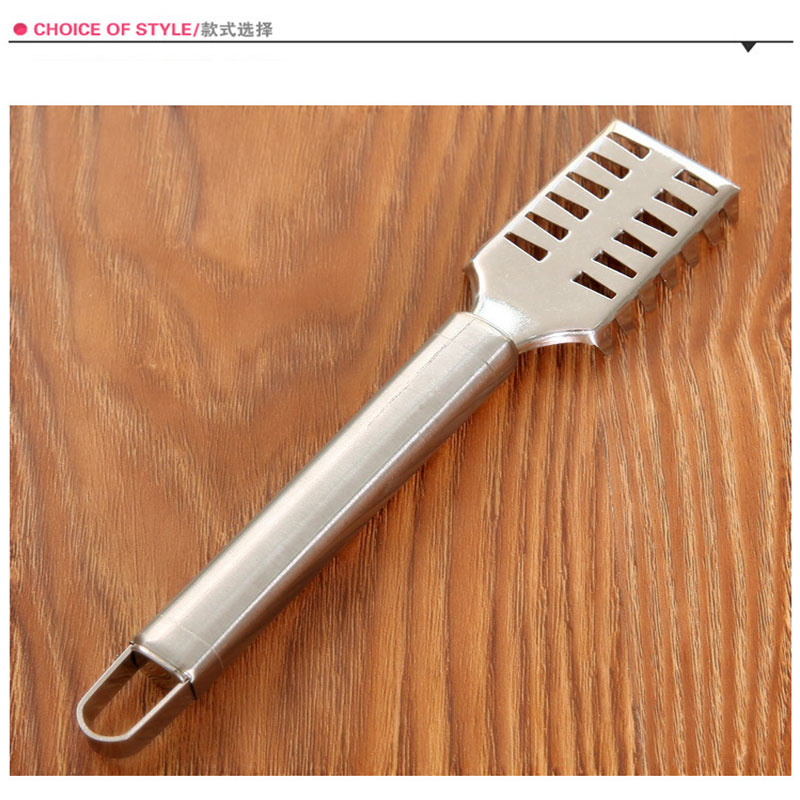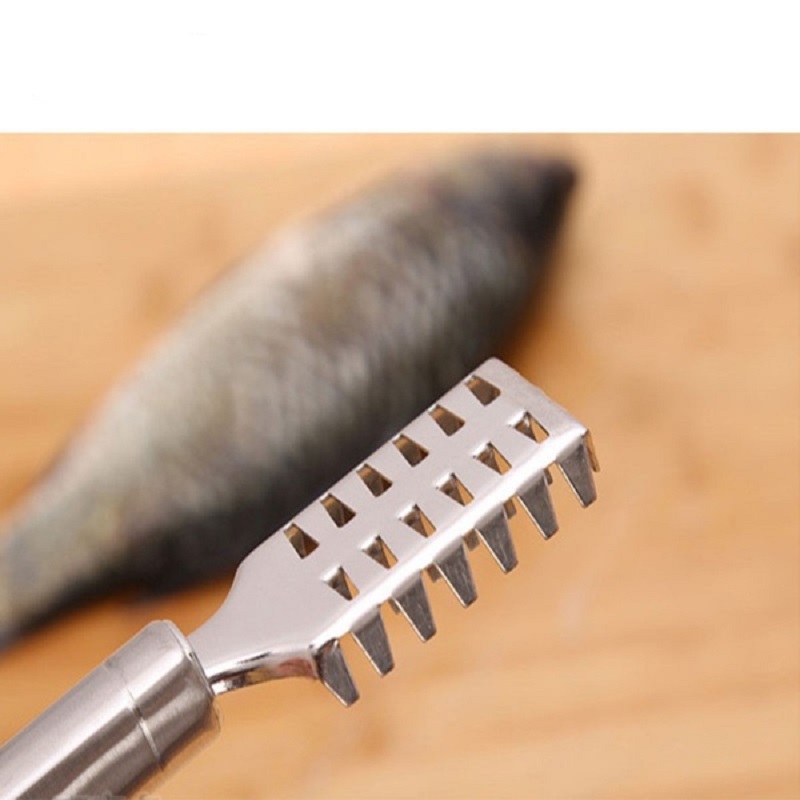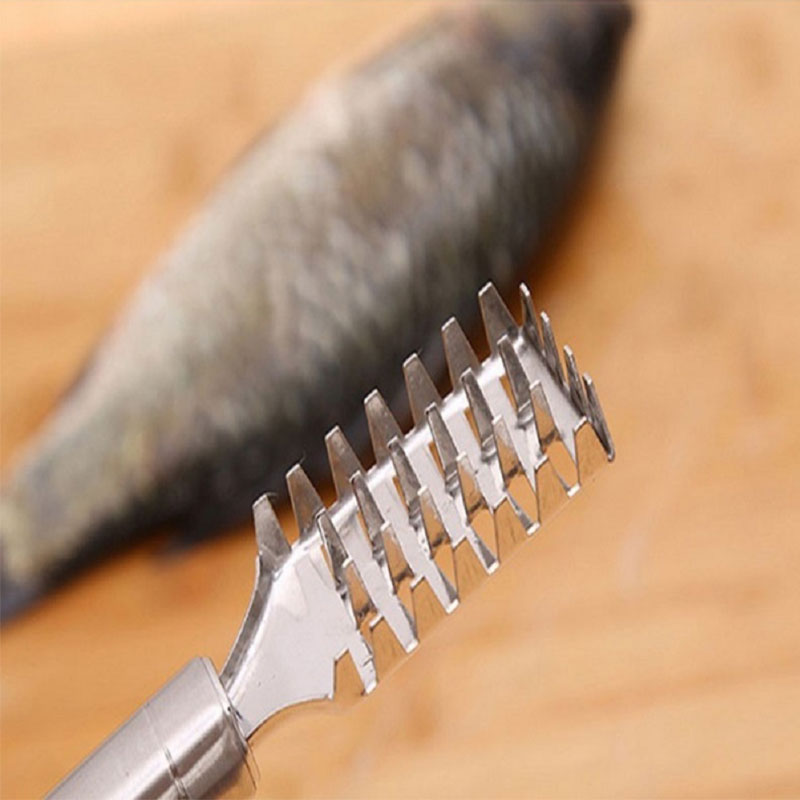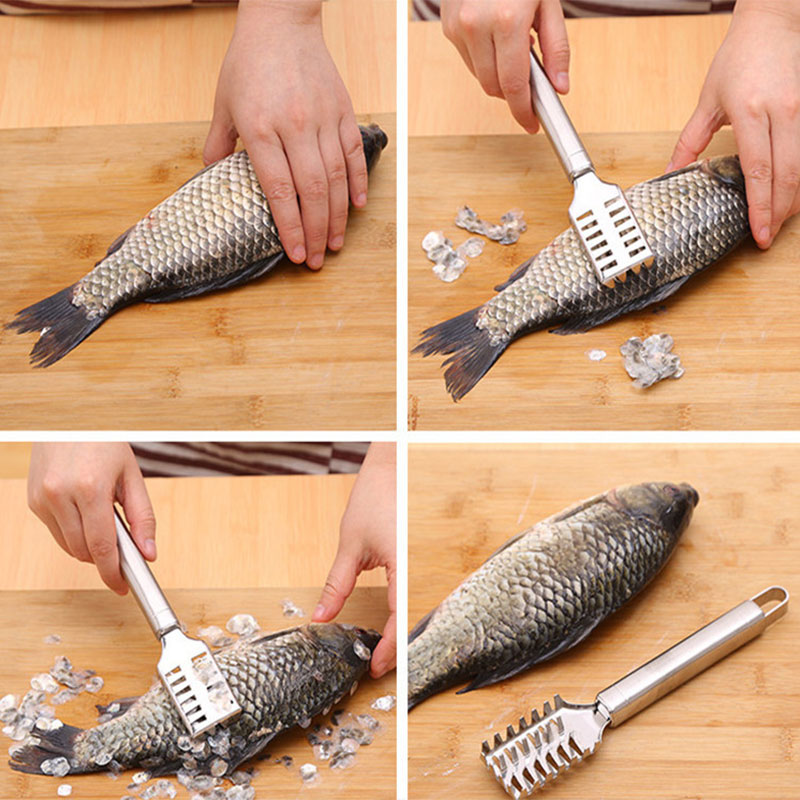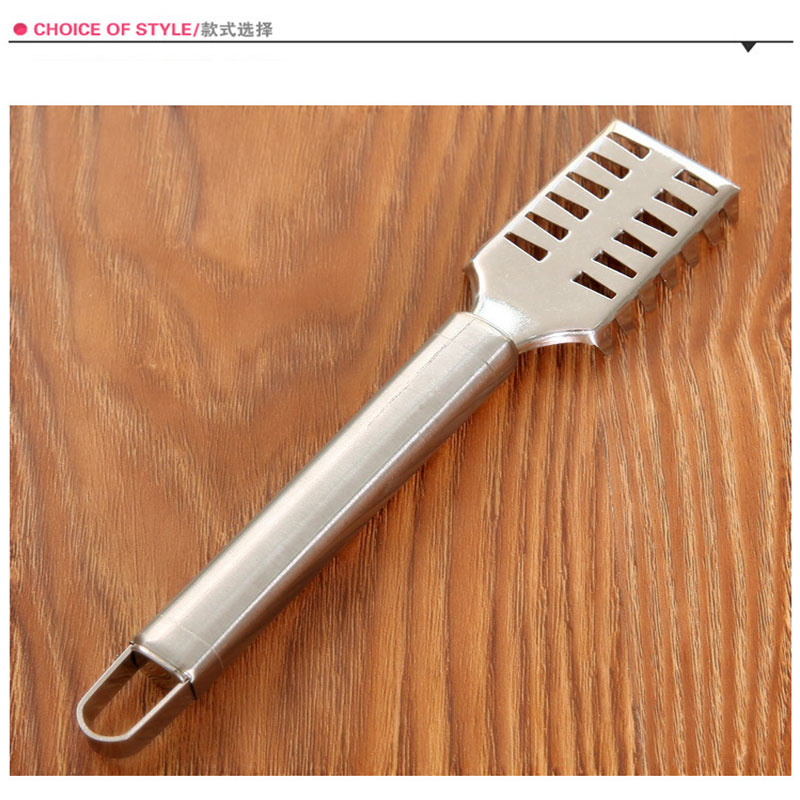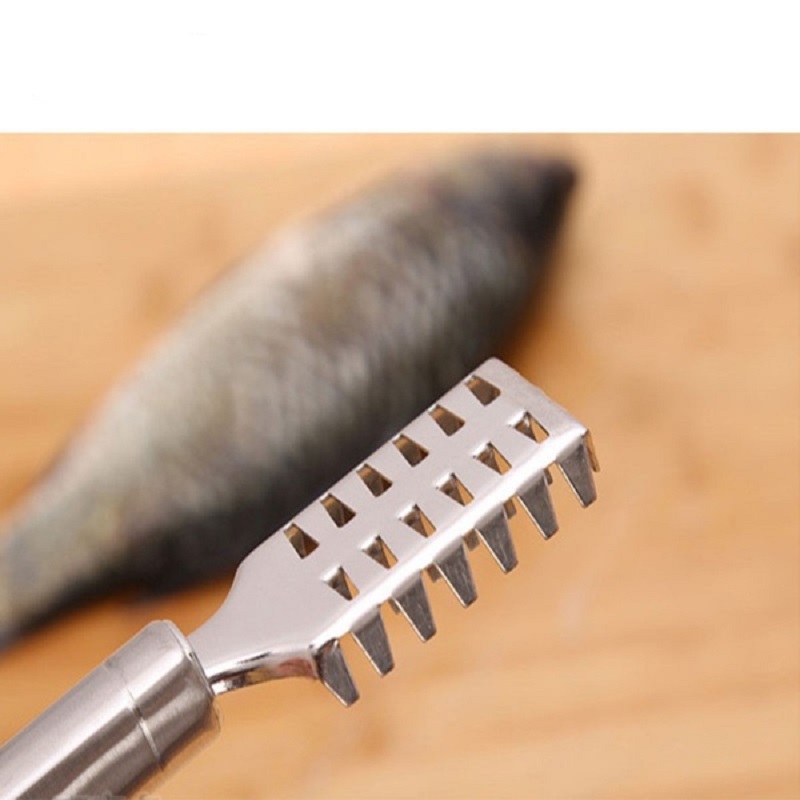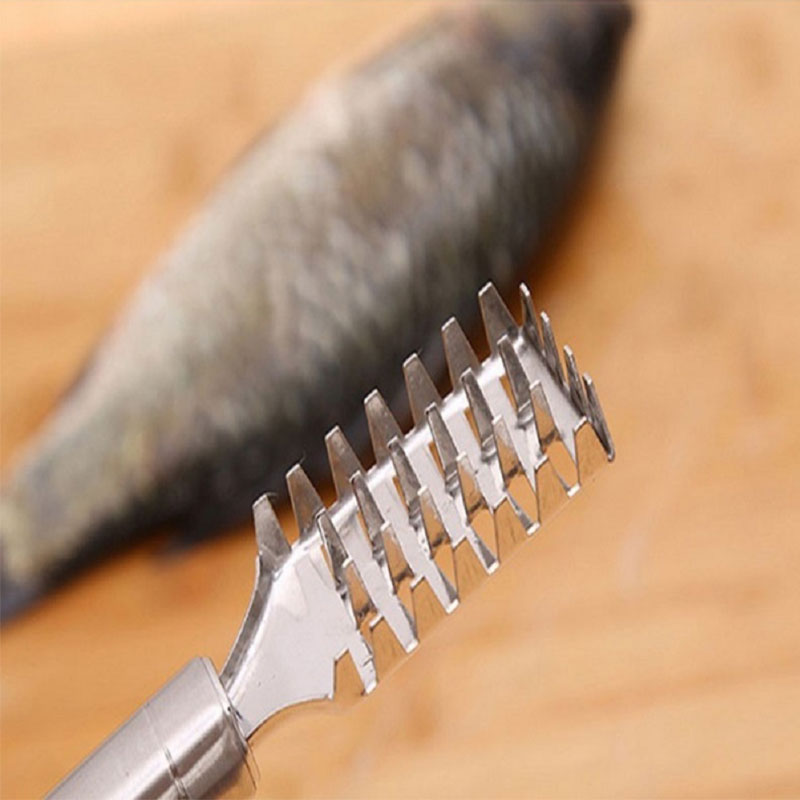 Stainless Steel Scale Scraper
It is made of high quality stainless steel which has solid construction and also rust-proof.
This scaling fish gadget removes the scaling of nearly all species of fish easily and efficiently without cutting hands and is much better than using a knife.
It easily fits in hand and also has a convenient hanging hole at the end of the handle so you can easily hang it on your kitchen wall.
Indispensable handy tool for housewives or professional chefs at restaurateurs.
Made in PRC.